India is a beautiful country bestowed with mountains, hills, rivers, lakes, seas, desserts, forests and more! Every time I visit any part of India, I always feel the insufficiency of time. I am a nature lover. So, wherever we see a spring or a little fall, we stop by to experience the same. These little springs and falls are very refreshing specially if they fall on the way. Waterfalls are nature's gift to earth to enjoy the tiny droplets and the spectacular views around it. I have been crazy about waterfalls since childhood. Waterfalls in India provide stunning views and refreshing aura. I am listing below few waterfalls of India that are a must experience. 
Must experience waterfalls of India
Whenever we went to Mussoorie, we loved going to Kempty falls. Kempty falls is a huge waterfall that lures tourists visiting Mussoorie. It is a must visit when in Mussoorie. There are many stairs from the road to reach the falls but all the effort is worth once you are at falls. There are entertainment areas, food joints at the falls to spednd a full day.
Doodhsagar falls in Goa is a delight to eyes. The vast spread and milky waters makes it a perfect place to spend hours at length.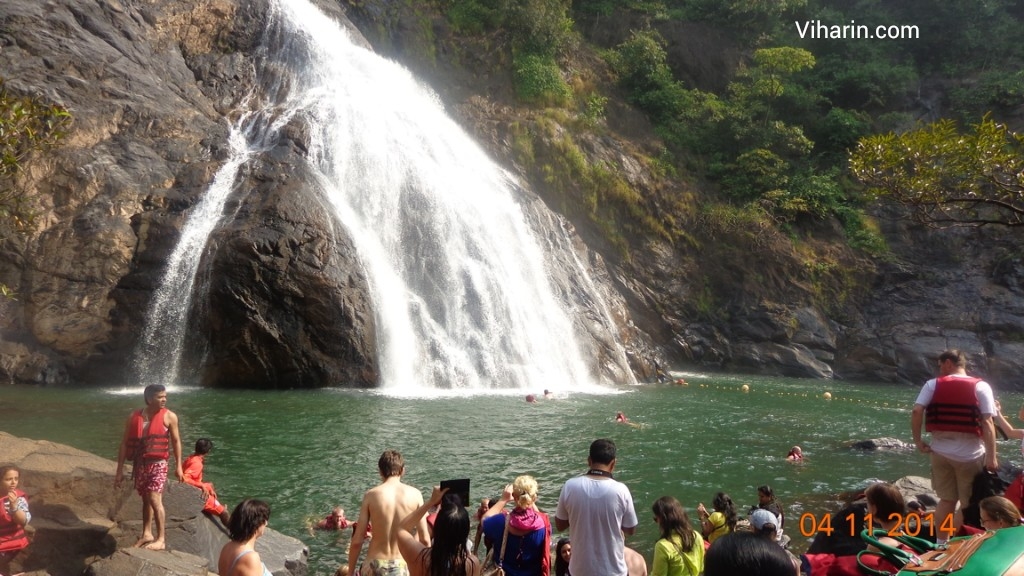 Jog Falls in Karnataka, Shimoga District is the second highest waterfall in India depending on the rain the plunge becomes high in the waterfall. It is a major tourist attraction and is one of the 11th largest water falls in the world as per the waterfall database.
Nohkalikai waterfall is the tallest waterfall in India. It is in East Khasi Hills in Meghalaya. Other falls is fed by rainwater during the rainy season and decreases during December. It has the height of 1115ft. Waterfalls is located near Cherrapunji which is one of the wettest place on this earth.
Elephant falls in Shillong is one of the most famous falls in India. It has the shape of the head of an elephant and the trunk. Prime Minister Narendra Modi also had visited to witness the falls while during his trip to Shillong
Nidhi KM