We had started planning for our trip to Vaishnodevi well in advance. So, our tickets were booked in time. However, had we planned it better we would have got confirmed seats in the beginning only. Our recent trip to Vaishnodevi was a great learning experience for all of us. We had gone as a group of six adults and 4 kids. Two from our group were 60+ age. Although ten years before I had been going to Vaishnodevi almost every year since childhood. But since last 10 years, we were not able to go there due to some or the other reason. Since our group had varied ages, I would say each one of us have an experience to share. I am going to share some useful tips and tricks that can help you organise your trip better.
Tips and tricks to make Vaishnodevi Yatra comfortable 
1. Plan ahead of time at least three months before you are travelling to Vaishno Devi. Try and book train tickets as soon as possible when the booking opens. You have an option to directly reach Katra in various trains. These trains are convenient. One can even book aeroplane tickets and the plane would drop at Jammu. From Jammu, take a taxi till Katra
2. If you're planning for a helicopter ride till Saanjhi Chhat it's a good idea for people who have problems walking due to health issues. The amount that is spent on a helicopter is the almost equivalent to the one spent at the ground hiring horses or taking pitthoos (people who carry luggage and kids) and palkis ( palanquin)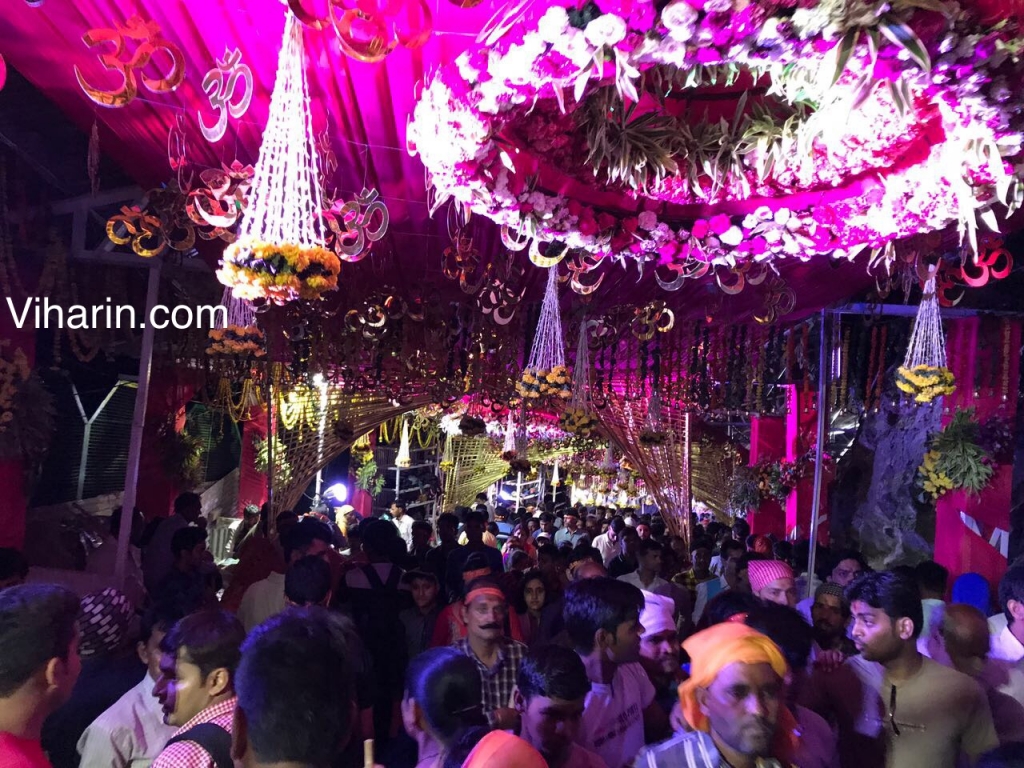 3. If you take a helicopter ride then you get the VVIP stay and instant Darshan at the Bhawan. So, it takes minimal time overall and one can plan a visit even in a single day.
4. Yatra parchis are available at Niharika Bhawan in Katra. You have to start your journey within 6 hours of issue of Yatra parchi. One must keep a day spare at hand as helicopter ride becomes dicey in case the weather is not good then they are cancelled
5. The new route which gets diverted at Ardhkumari is a shorter and wider route. Ponies/ horses don't play on this route. Roads are not steep. So, this route is more convenient and clean
6. While coming down, If somebody is capable of walking it's a great option than travelling on horses because going on horses becomes uncomfortable for back bone. But if you have problems in walking, please take battery car or palki or horses. Battery cars operate from Ardhumari till Saanjhi Chhat and vice versa.  You will not be able to find any other medium on the way. So, better to plan in advance else one gets into a problem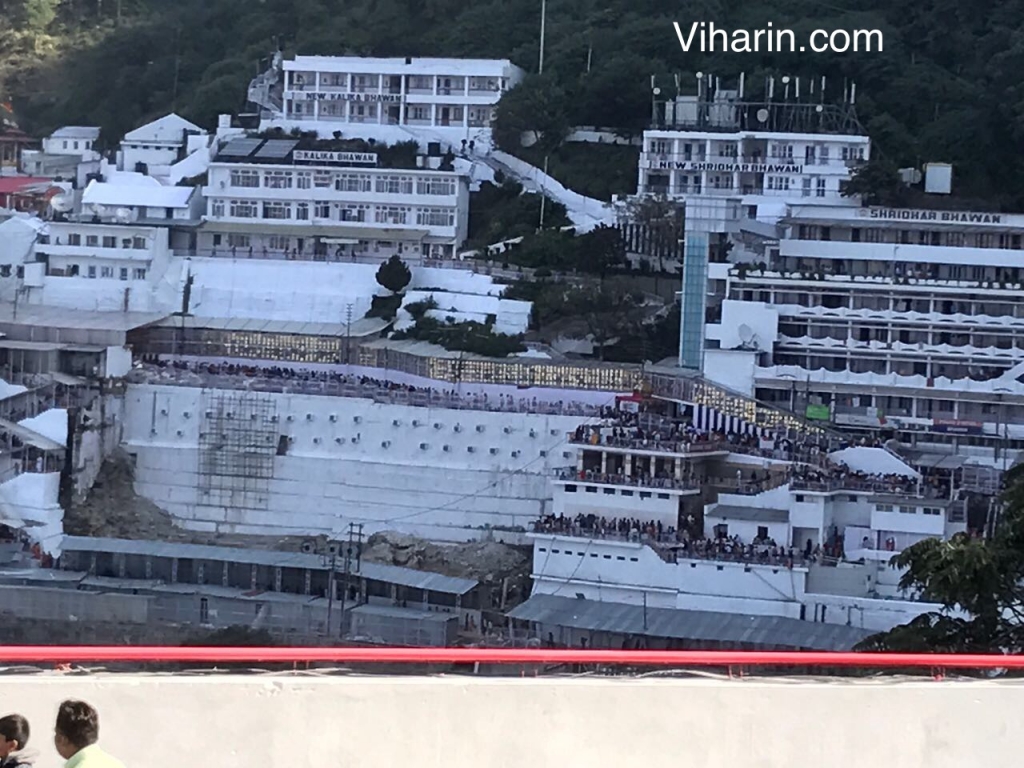 7. There are a battery cars running from Ardhkuwari till Manokamna Bhawan. Mostly elderly people are allowed on battery cars. Booking needs to be done for cars in advance. I'd proofs and in person attendance is required for the same while booking. Timings are 7am, 10am, 1pm , 4pm
8. Only online bookings are available for accommodation at the Bhawan complex. Bookings get over in the first day itself. It's tough to get the booking.
9. It is better to plan your trip during offseason when it's not very crowded. At that time you would get accommodation easily at the Bhawan and battery car too would not be a problem
10. Wherever there is a need one can contact emergency number 097974 77777 for assistance
11. It takes around eight to ten hours for elderly to walk up till Bhawan and six hours for normal walking people. One can take flight of stairs and get up till the Bhawan in four hours. Kids take their own sweet time. Better to take them along once they are eight above as 8+ can walk up and down. Below that age, kids get tired and become cranky. They don't even go to pitthoos and it becomes an uncomfortable situation
Nidhi KM
© Viharin.com