I was aware that Ha Long Bay is a beautiful destination in Vietnam! But as I witnessed it, I am short of words to appreciate it to its worth. There are little hills in the ocean. The views of these hills are breathtaking! I have seen such views in Bollywood movies. I could spend hours and hours looking at these splendid sceneries. Water showed us different colours. Sometimes it was blue, sometime green. I loved how a picture was weaving a story by story in my mind. I would call it as Garland of Little Rock's in God's hands.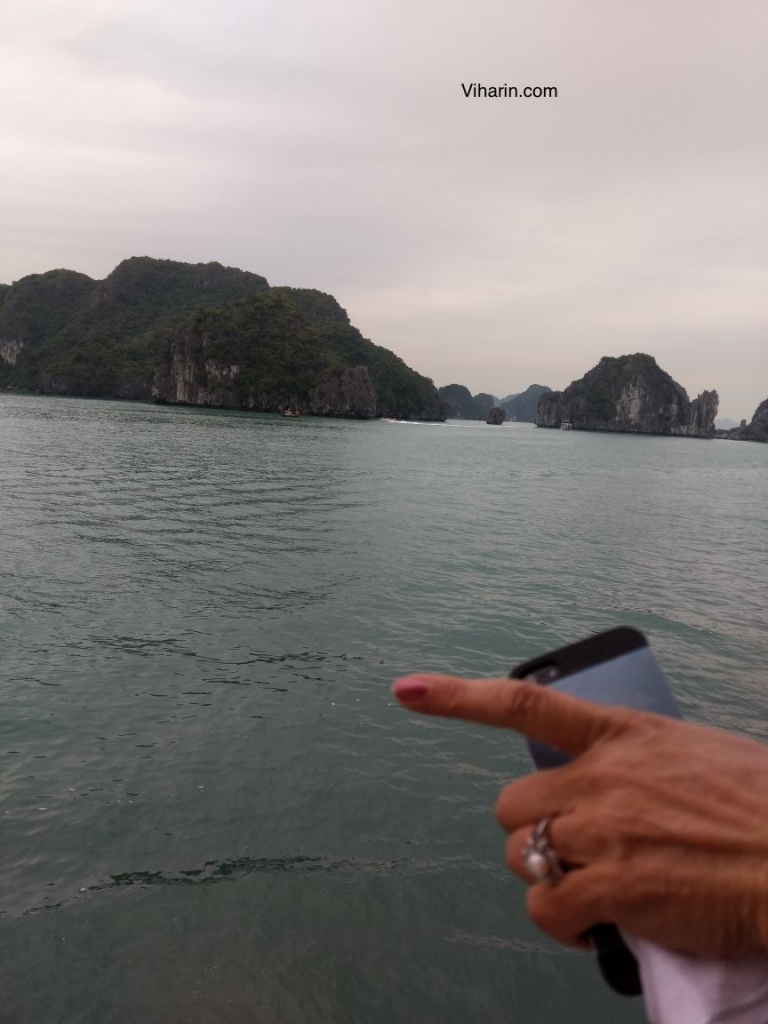 People go Kayaking in Ha Long Bay. But one should ensure to remain in safe zones. Life jackets are must. So, ensure your safety.
My husband did Kayaking with his elder brother. It was fun for both of them.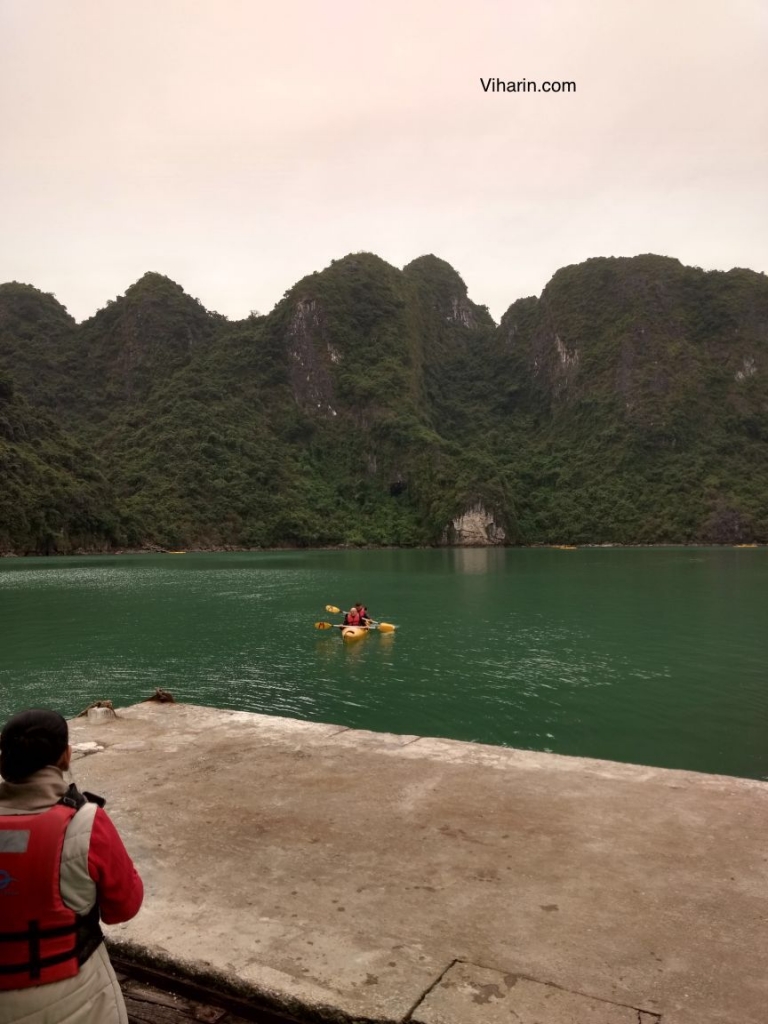 One more couple with us did Kayaking. None of them knew swimming. There were swimmers spread across to ensure no one drowns. At the same time one should be following rules and not enter the succinct area which can be the cause of undesired outcome.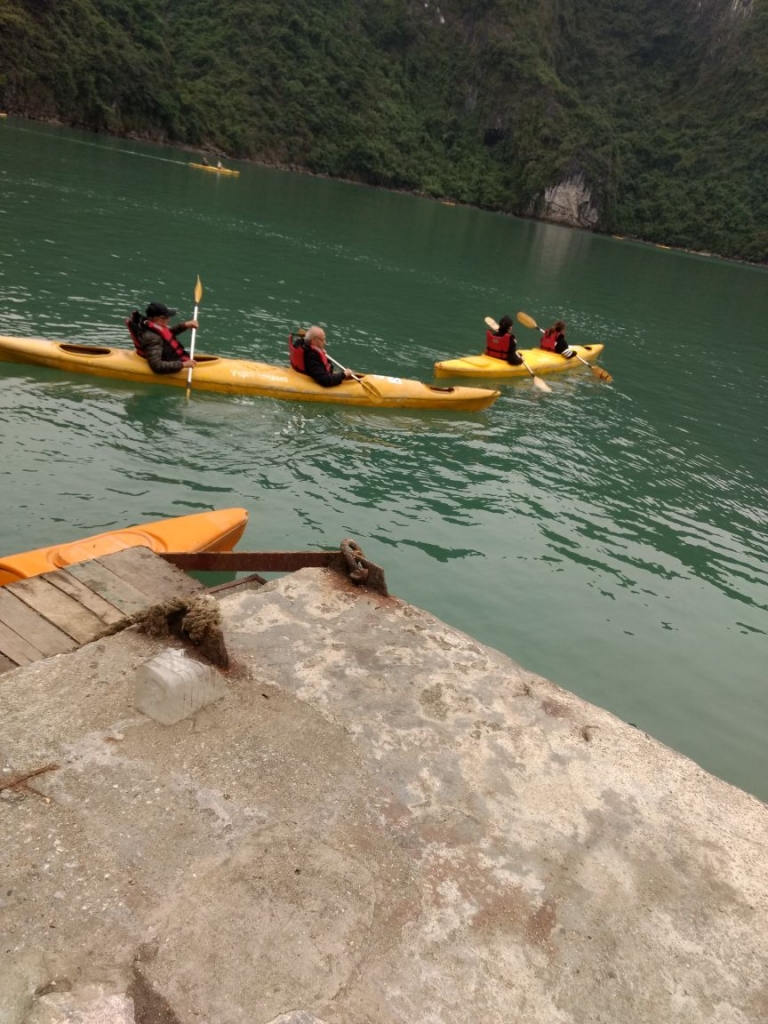 These rocks are limestone karsts which took some million years to form. Ha Long Bay has the high density of limestone karsts in the core.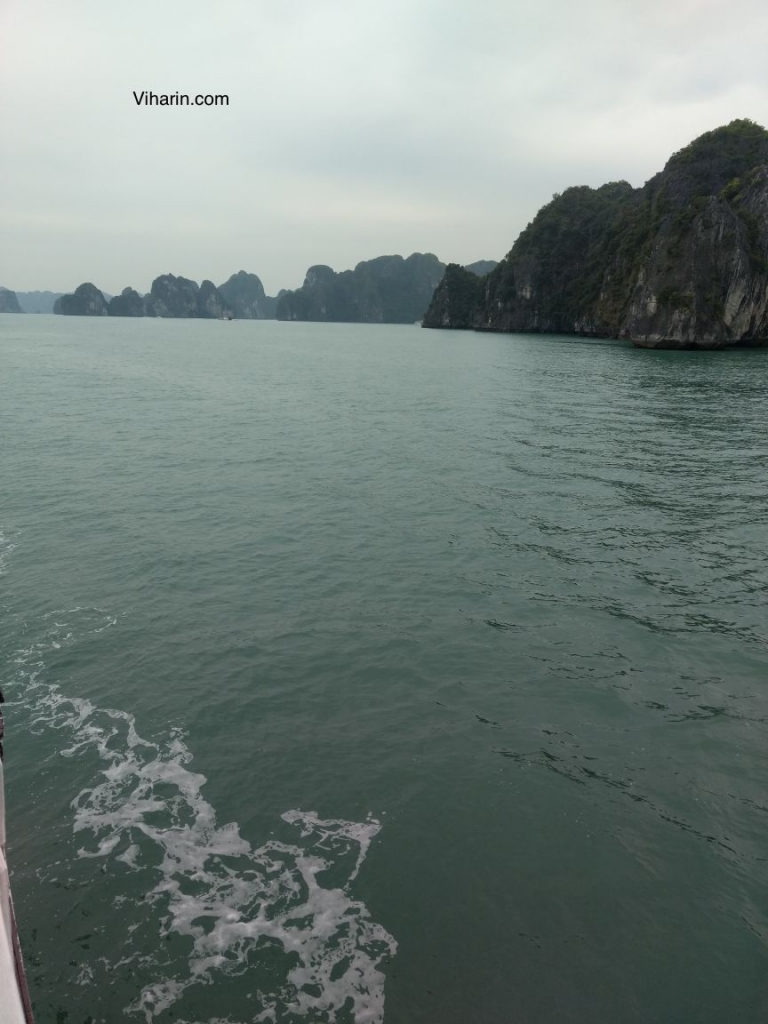 We did cruise at Ha Long Bay. It was a fantastic experience. It was an overnight cruise.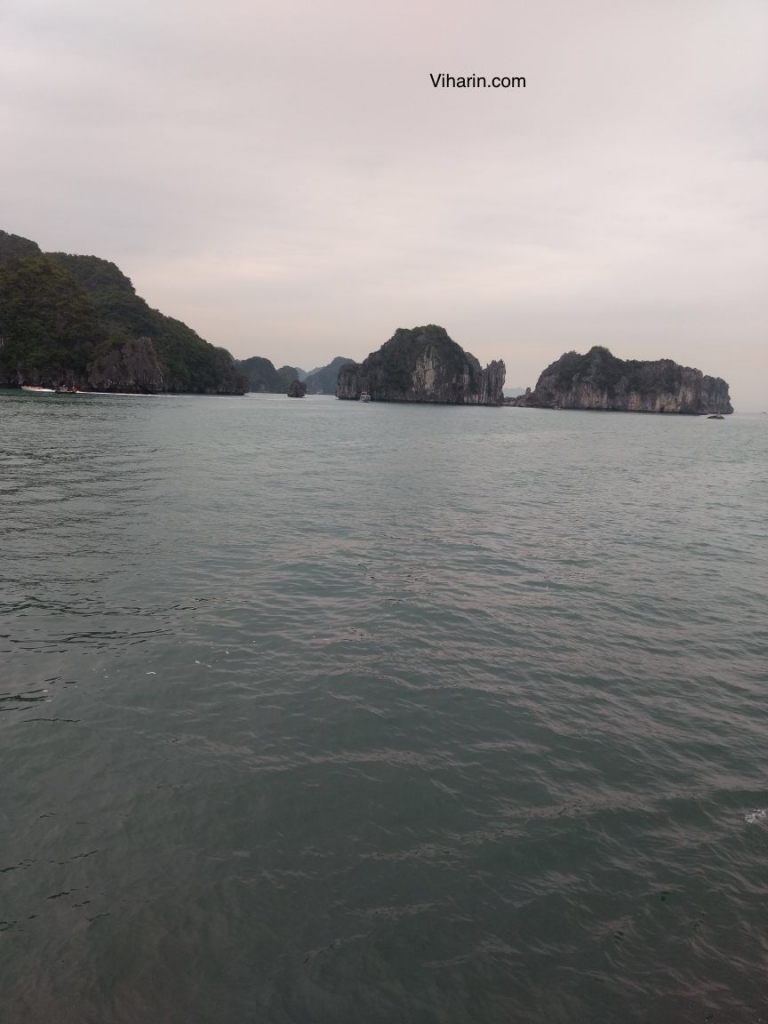 Being in water was an out of the world experience with nature's unparalleled beauty all around.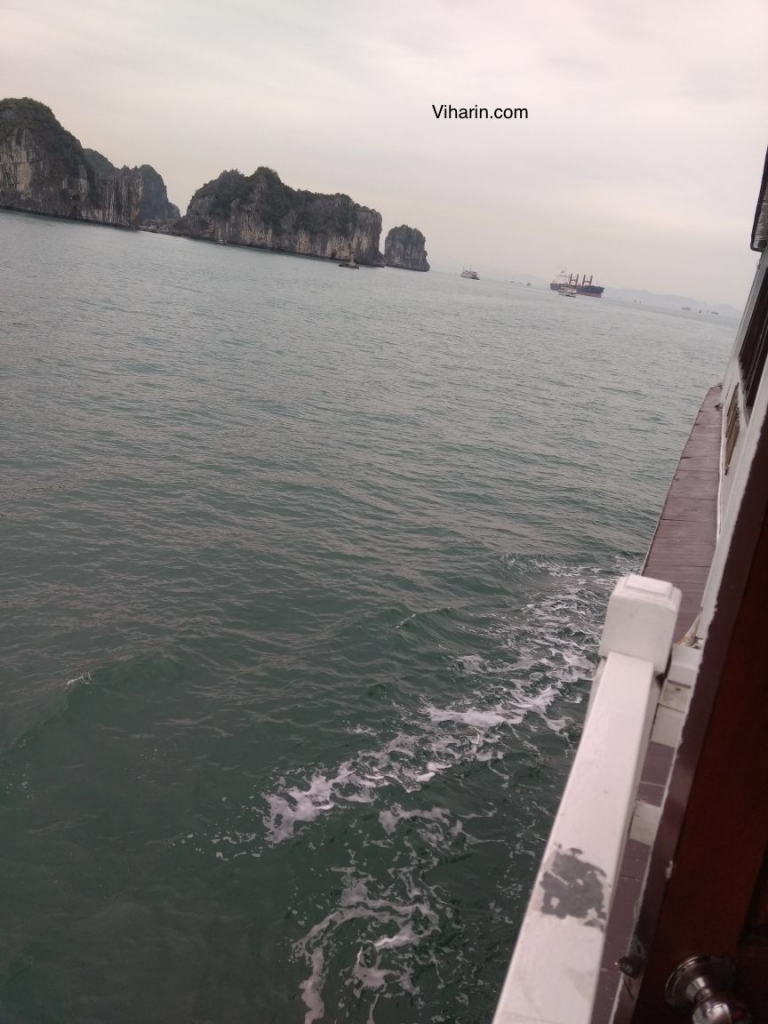 See the beautiful hues in the sky.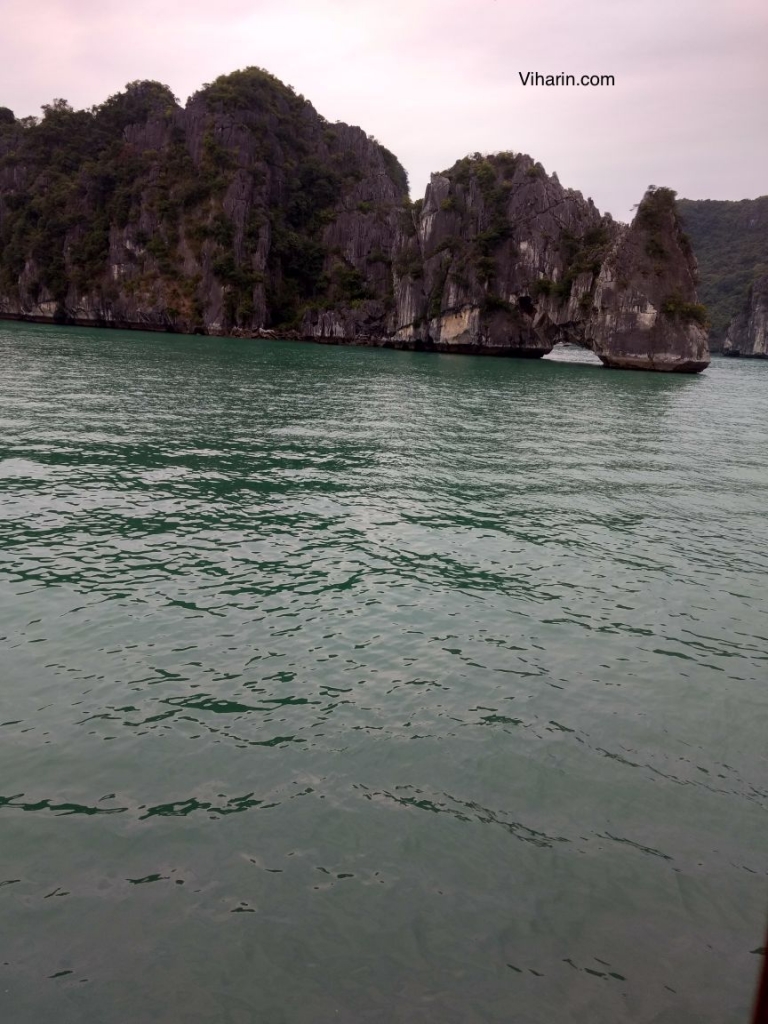 We could go down the deck and even feel the water. Interiors of the boat were nice. It was a comfortable cruise.
1968 islands were formed by volcano's in Ha Long Bay.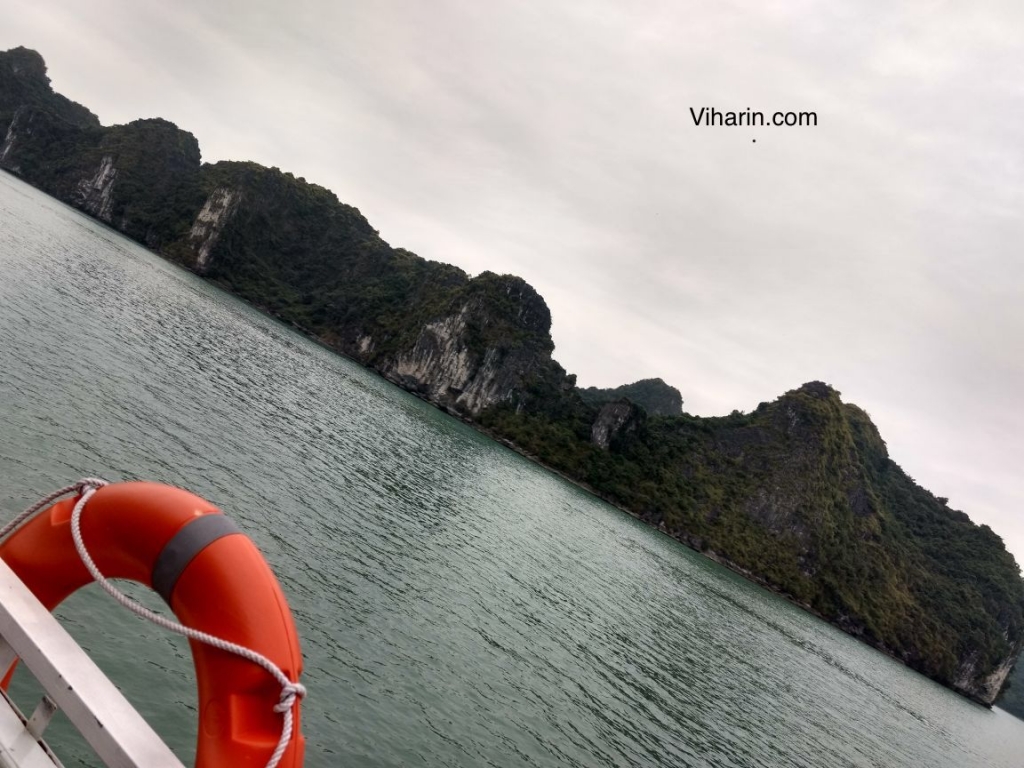 There are somethings in life that leave an impression on mind. Ha Long Bay is one such destination.
Our cruise was an overnight journey. After having  sumptuous breakfast and lunch, we headed for our next schedule in the itinerary.
Neelam Kapur
© Viharin.com ®