It was evening when we had started for the boat ride in Kochi. Management of Xandari Harbour had arranged for the same. I was eagerly waiting for the sunset. Our boat was a two storied boat. We all sat at the second floor of the boat. Property of Xandari Harbour was nicely visible from the boat.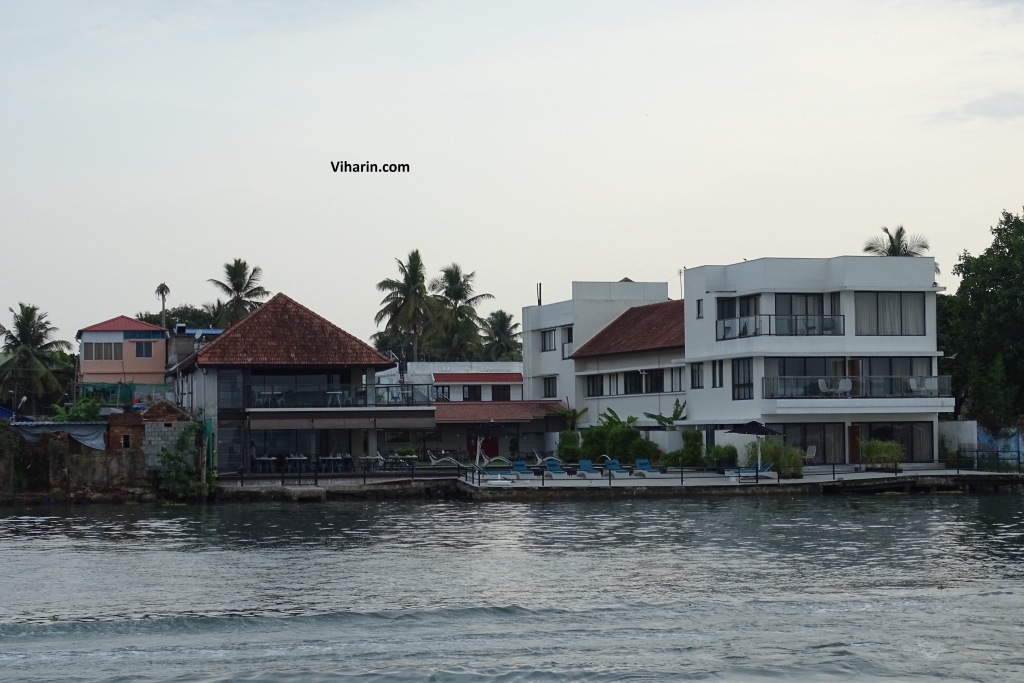 Nice wind was blowing by.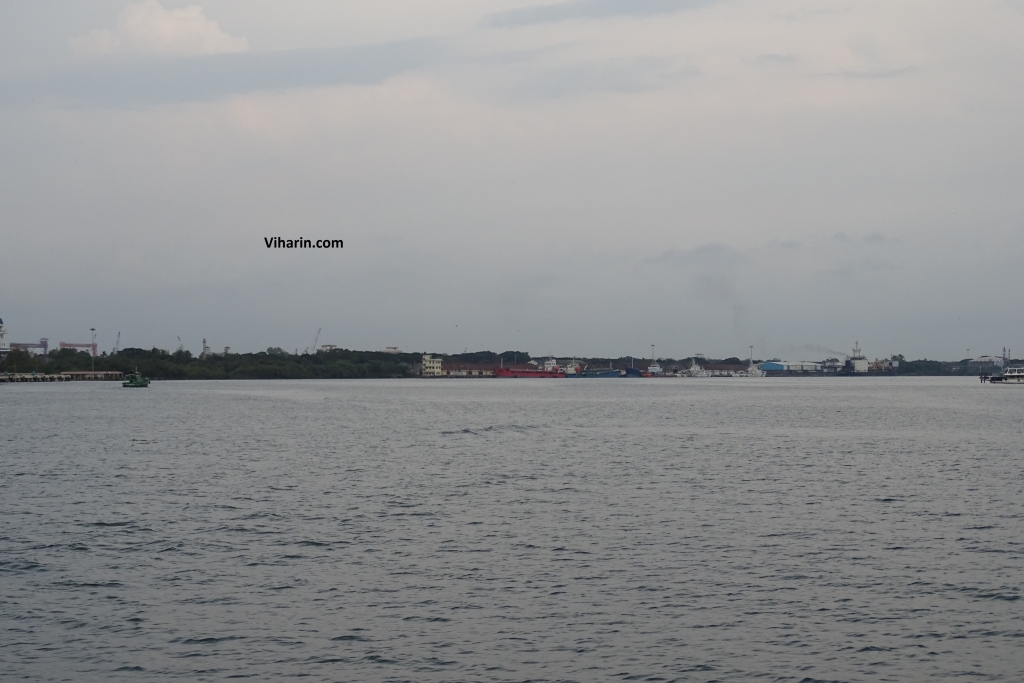 It was really hard to keep all the stuff, camera, mobile and self perfectly balanced initially as we settled. I could see the Dubai Portwell container terminal in Kochi. It was amazing to see the same. I wondered how much load it could bear and is a permanent structure placed at the business capital of Kerala.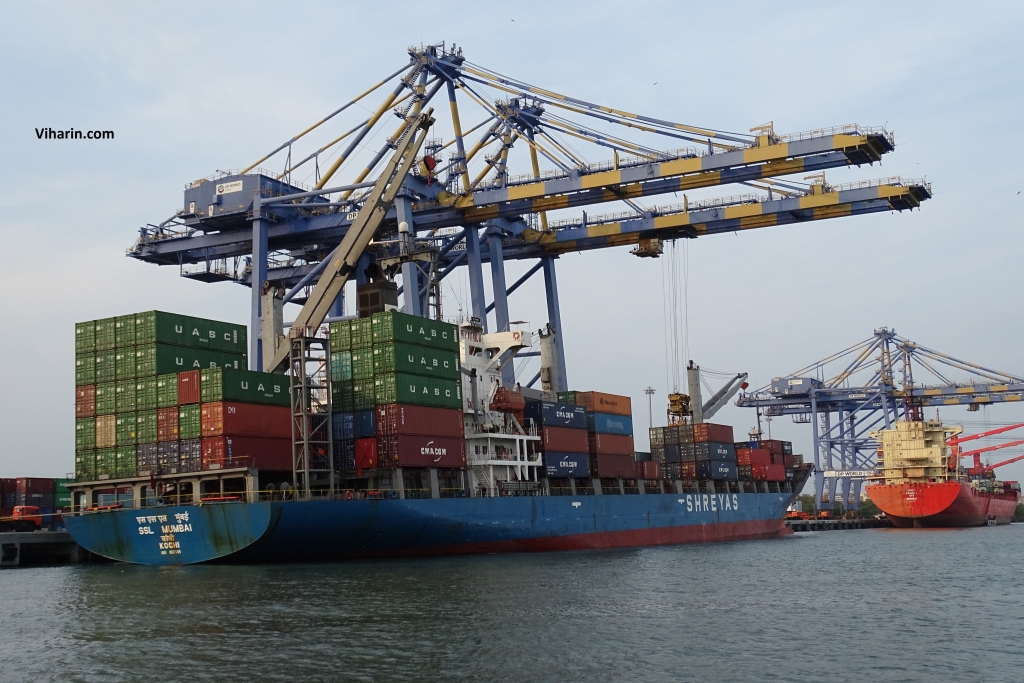 I could even see the cruise. Since I have never experienced one, wanted to stop by for sometime.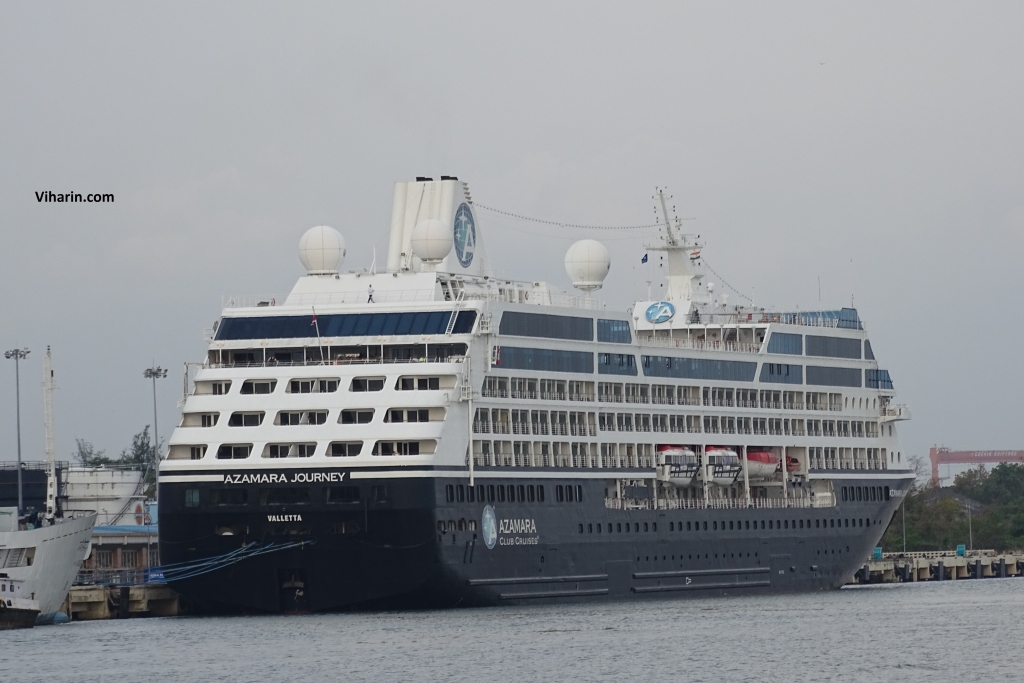 There were more commercial boats that we could see. The views of trees and water were refreshing. Now it was time for sunset and I got my picture perfect.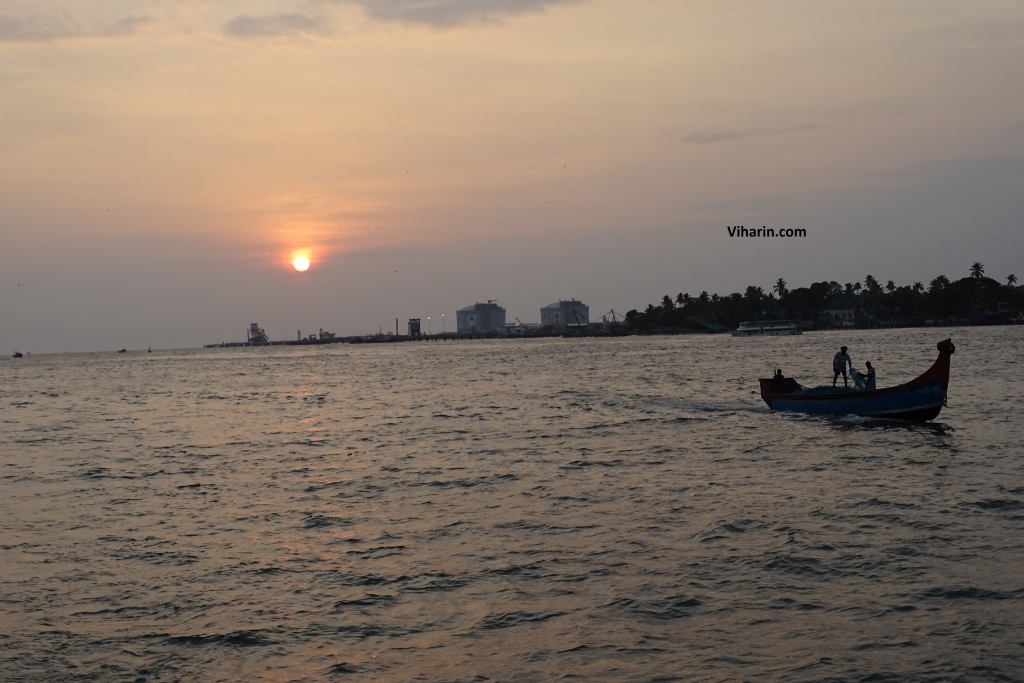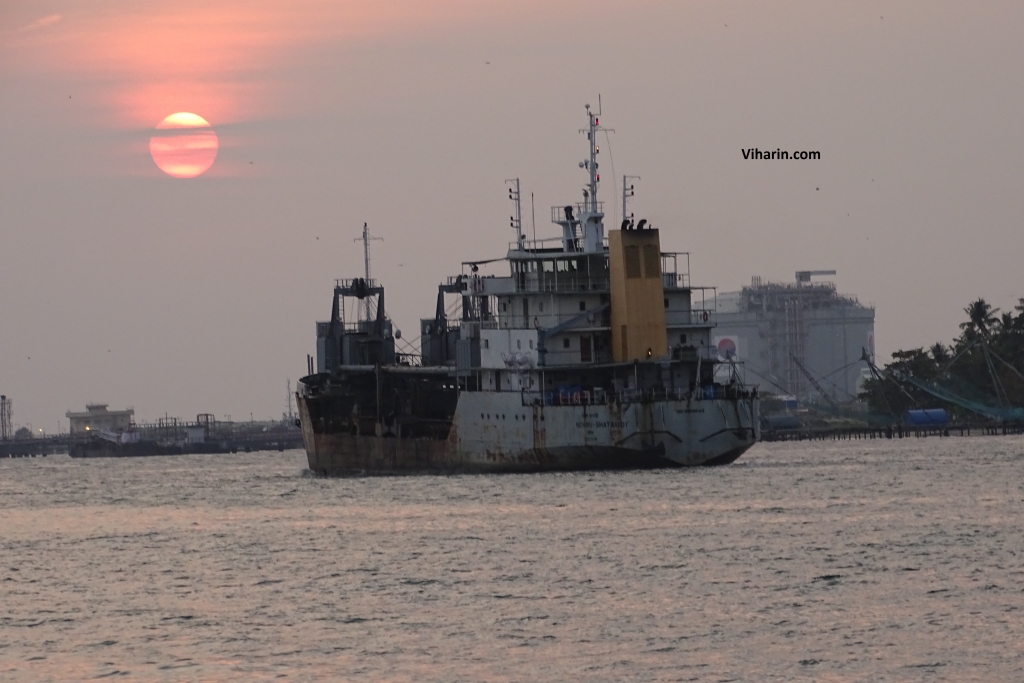 There were small beautiful islands there. Its nice to see how trees decorate the whole place.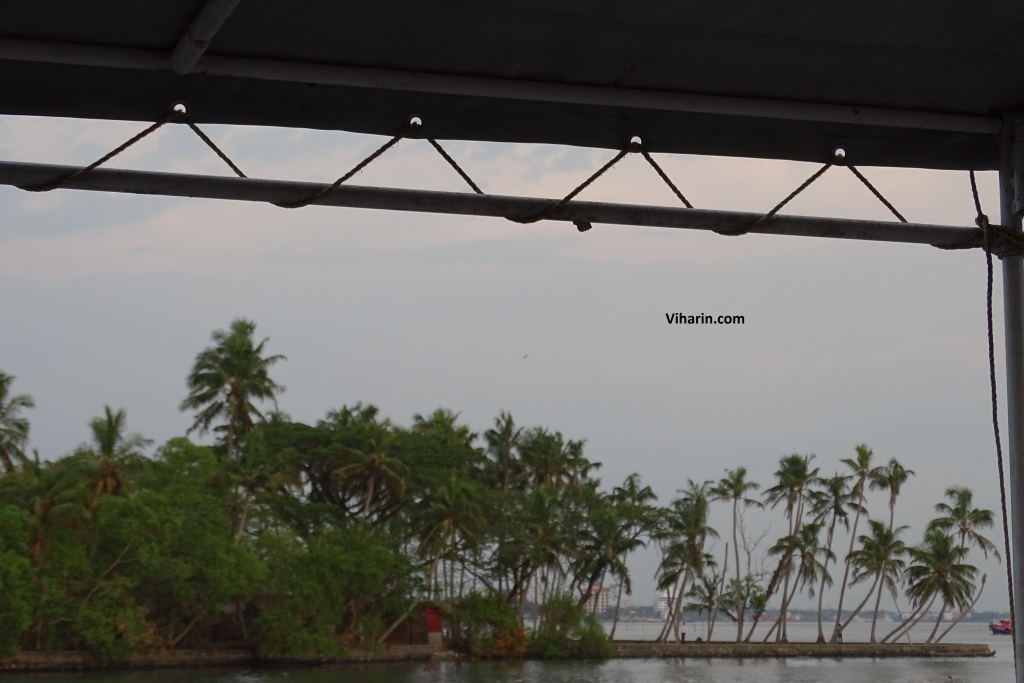 I am very fond of islands and trees.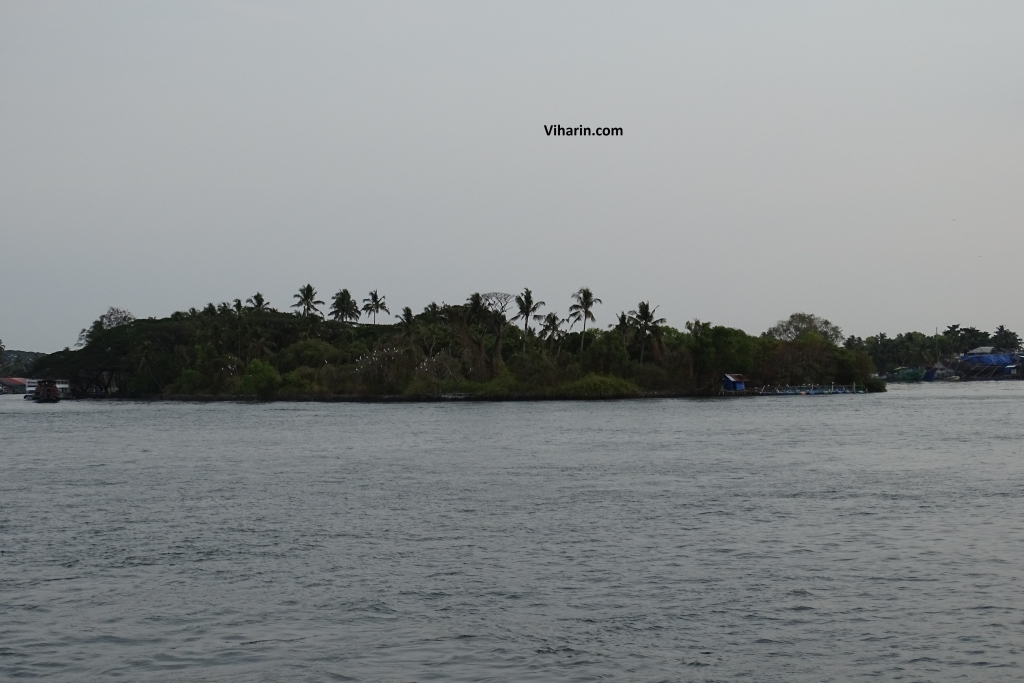 We also saw few dolphins diving in the lake! I learnt that since the lake is connected with the sea, so we can spot dolphins here. Alas! I couldn't take a single photo of the dolphin.
After enjoying the beautiful views in the boat, we headed back for the hotel Xandari Pearl.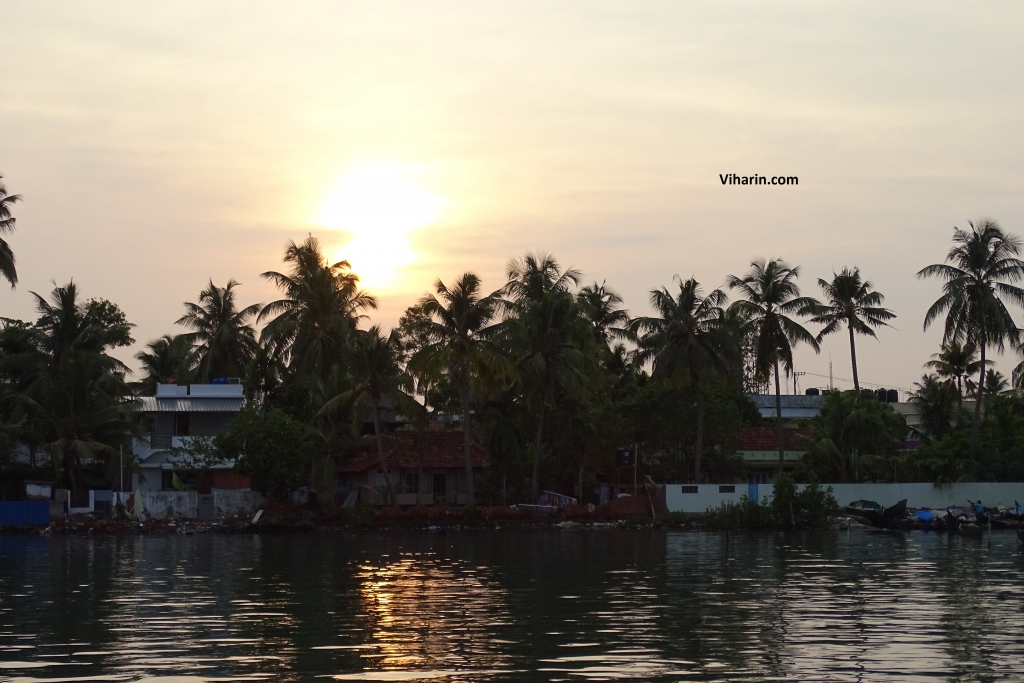 I must say that one must do the boat ride in Kochi to know a little bit about the lake and how it solves for so many things in this area. You would get to see the Dubai Portwell container terminal in Kochi, Cruises, sunset, islands, dolphins. And ofcourse when the cool breeze blows by in this beautiful area, you would get fresh. Thanks to the team of Xandari Harbour for taking me through this beautiful journey of nature and how it accommodates humans creations seamlessly.
Nidhi KM
©Viharin.com®