After a good research about Australia and the destinations within, we finally decided to choose Gold Coast in the bucket list of Australia sightseeing. Mantra on View in Gold Coast was one perfect hotel which not only provided the perfect accommodation to us but also the view of grand Pacific Ocean.
I was really skeptical about the view from our room. This hotel did not deprive us of the divine scenery.
We reached the property in the evening and the sun did not set till 8.30pm. We had a lot of time to roam around.
As we settled in the property, there was some free time to enjoy. The beach was only 3 minutes walking distance from the property. It was easily accessible so would run to the beach whenever we got free time.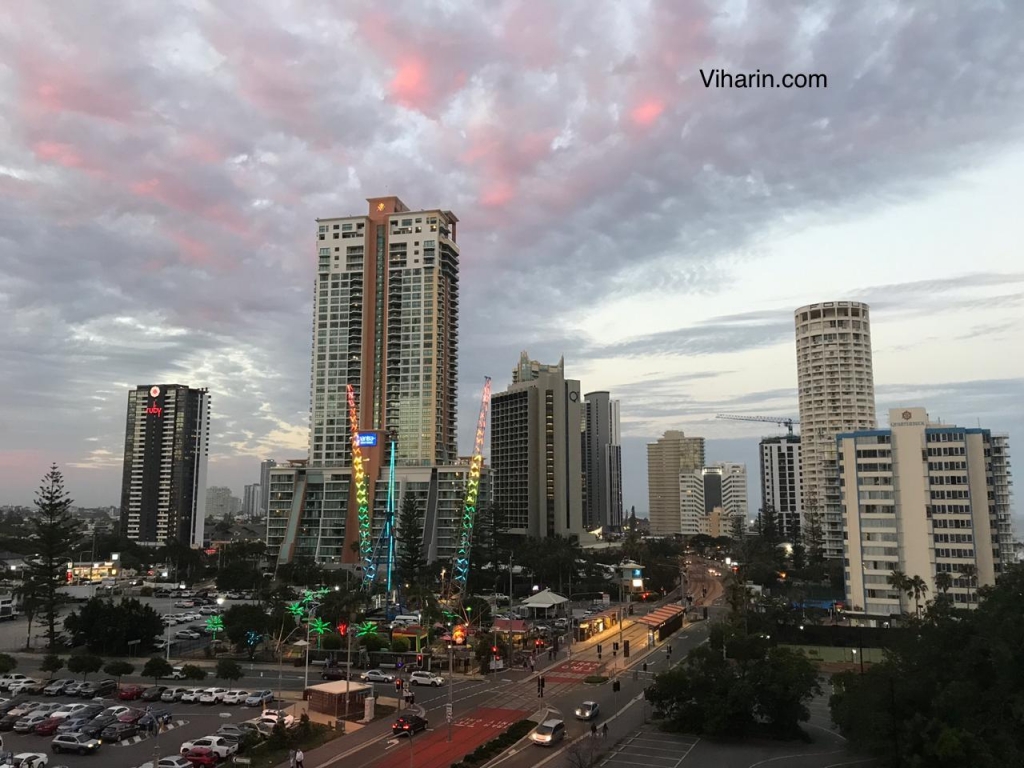 Mantra On View was centrally located in Surfers Paradise. There were ample restaurants around, clubs, bars, shops, branded shops, Cinema Hall and one could easily spend 3-4 hours and more exploring the market.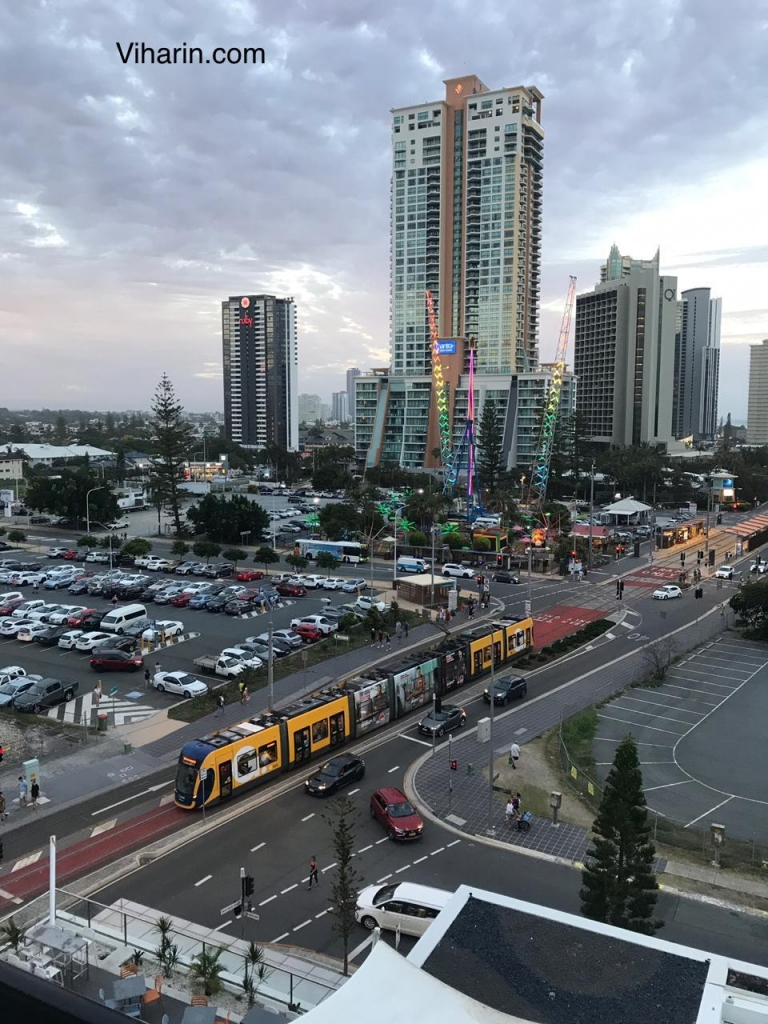 The location was such that you would find peace in its immediate neighborhood and hustle bustle just 4 minutes away.
The restaurant was a big one and there used to be a grand buffet display every morning. I used to savor hash browns and my favorite bread butter. Fruits and fruit juices are the best in Australia. So, we always had a great time dining. Croissants, buns, different breads, desserts and so much more. One day we had Indian Poha and the other day, we had Idly. You can imagine the level of contentment we had. There was open air seating arrangement as well.
We also saw beautiful birds in the open air. It came down till our table.
Our room as I said had an ocean view along with the swimming pool and the swings view. We could never get bored of the view at Gold Coast.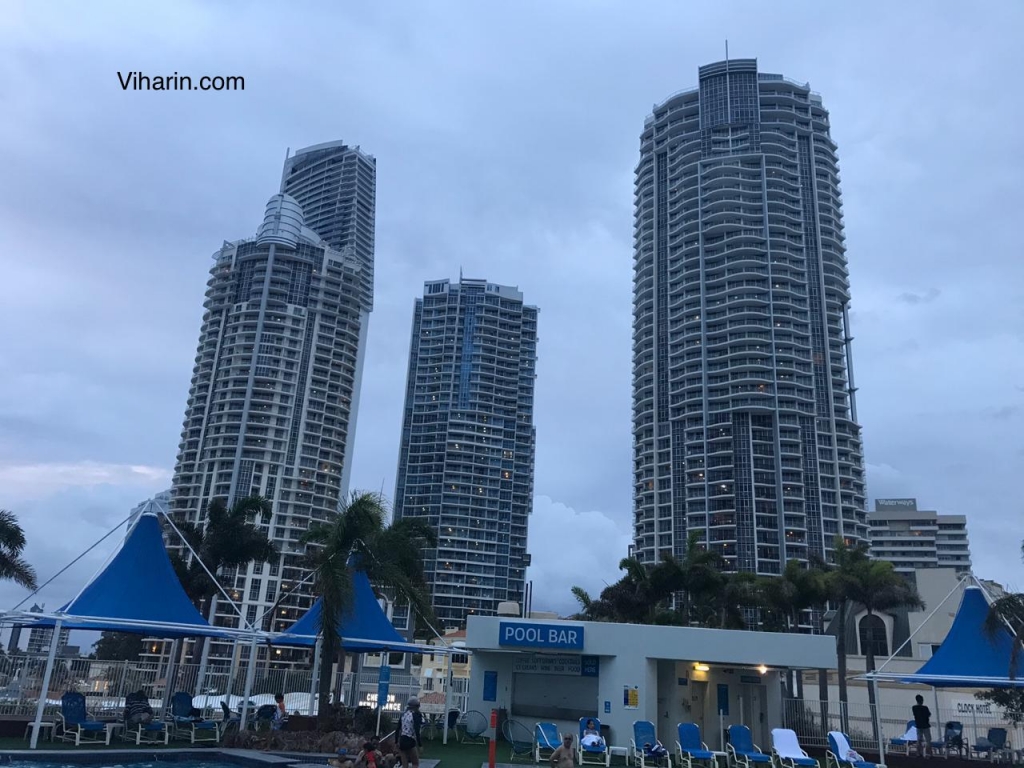 Mantra On view actually had the mantra of view. Beds were comfortable and bathrooms were spic and span with bath tubs and shower.
We had all the amenities in our room like refrigerator and a big screen LED, Tea/Coffee Maker, hair dryer, iron table. Wifi there was seamless.
Overall, it was a great stay at Mantra on View, Surfer's Paradise in Gold Coast , Australia.
Nidhi KM
© Viharin.com ®