We has checked in Grand Hyatt Bali during the evening. That time itself I had got an idea about the magnificence of the property. The property was well lit at night.
Ambiance of Grand Hyatt Bali
There was a huge reception with ponds having fishes. Garden area was around the reception and lobby area.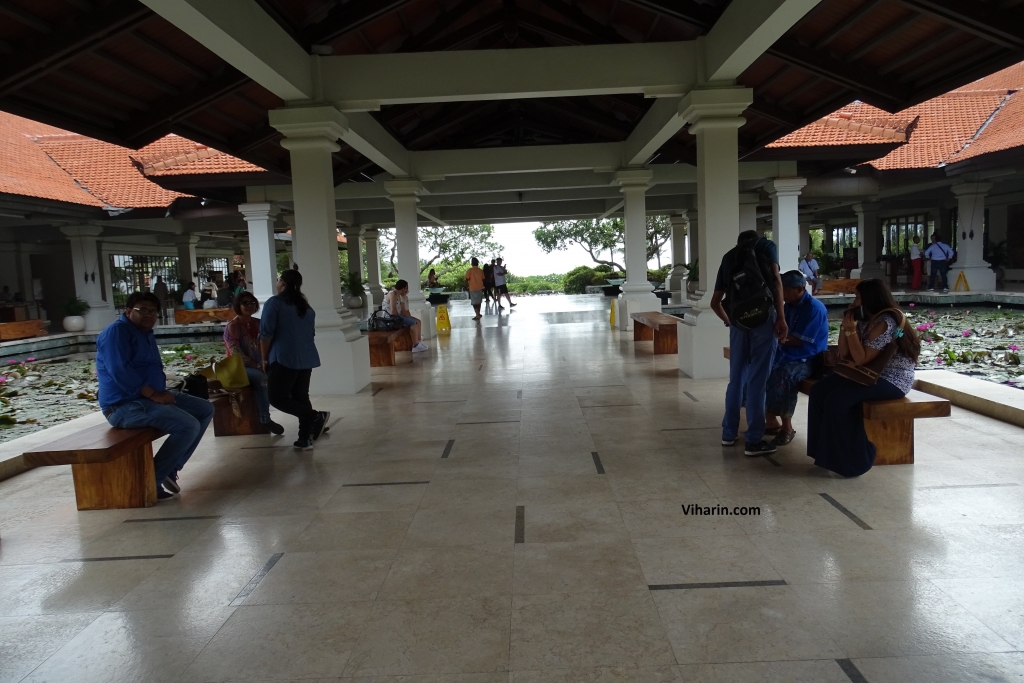 Property had lavish interiors. I had to walk down for five/seven minutes to reach my room. On the way there was a souvenir shop and gardens. There was a swimming pool, gymn, gifts shop.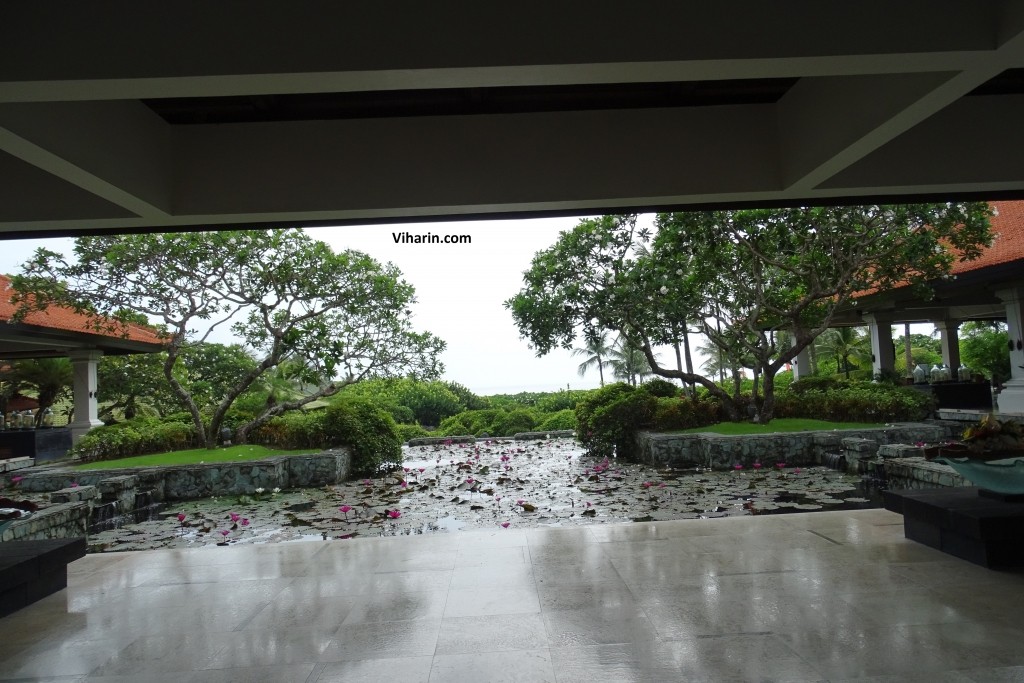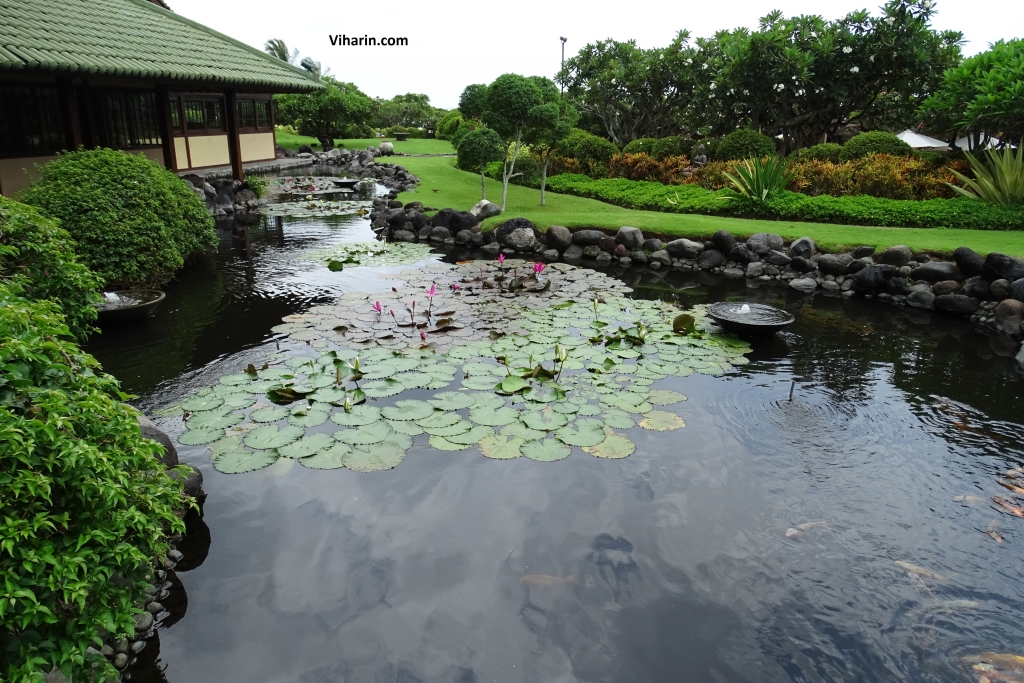 The hotel was by the beach. Beach was beyond the swimming pool. We spent an hour by the beach gazing at the sky, lights in the sea with cool breeze around. It was a lovely calming experience. I wanted to spend some more time there but time as you know is always short!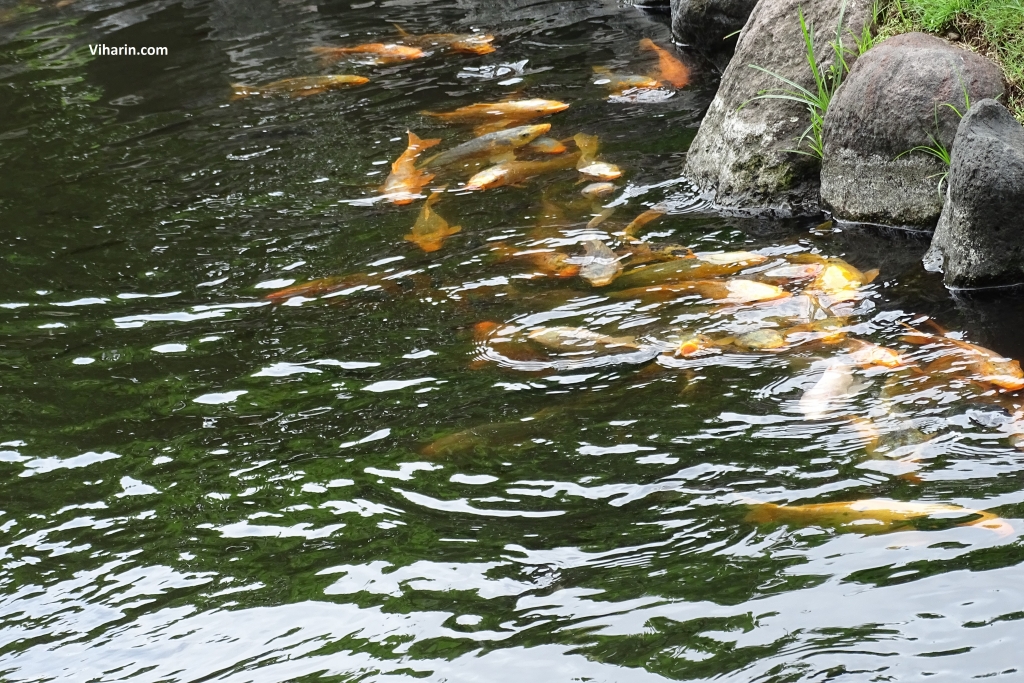 There were several floors in the hotel. All floors had an idol of Ganesha. See Indian touch!! I loved to see the idol on all floors. All idols had garlands. The hotel was designed beautifully! There was greenery everywhere.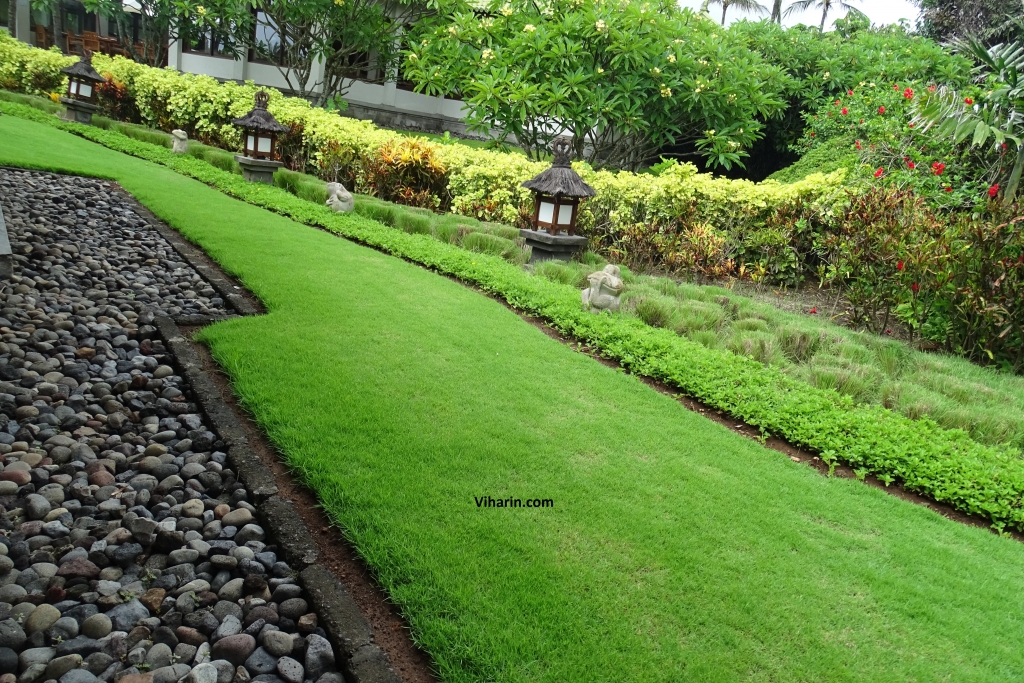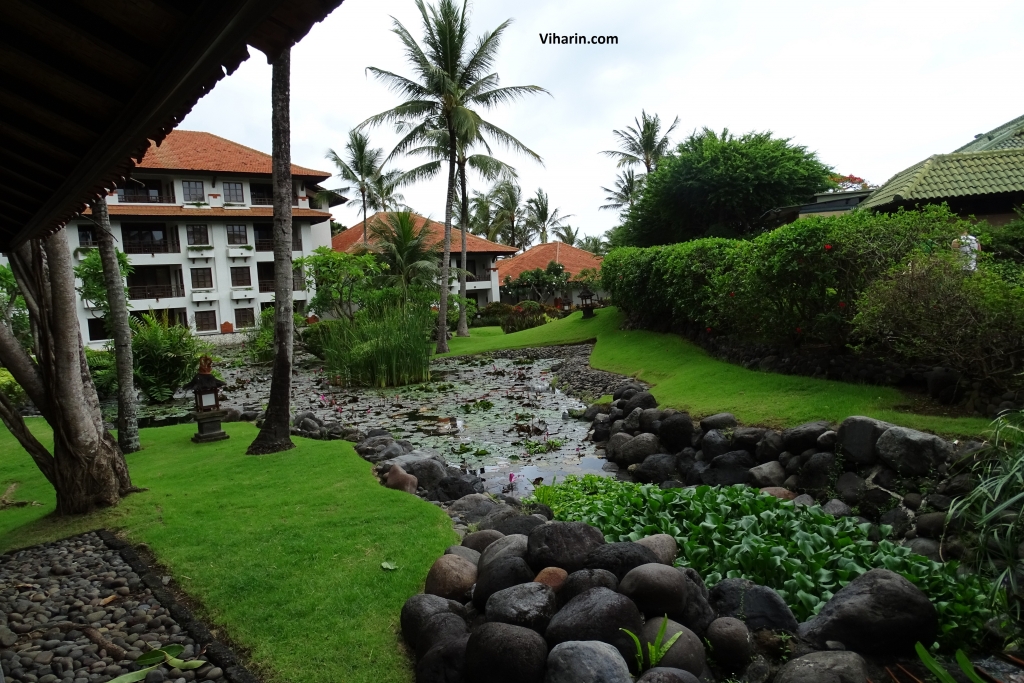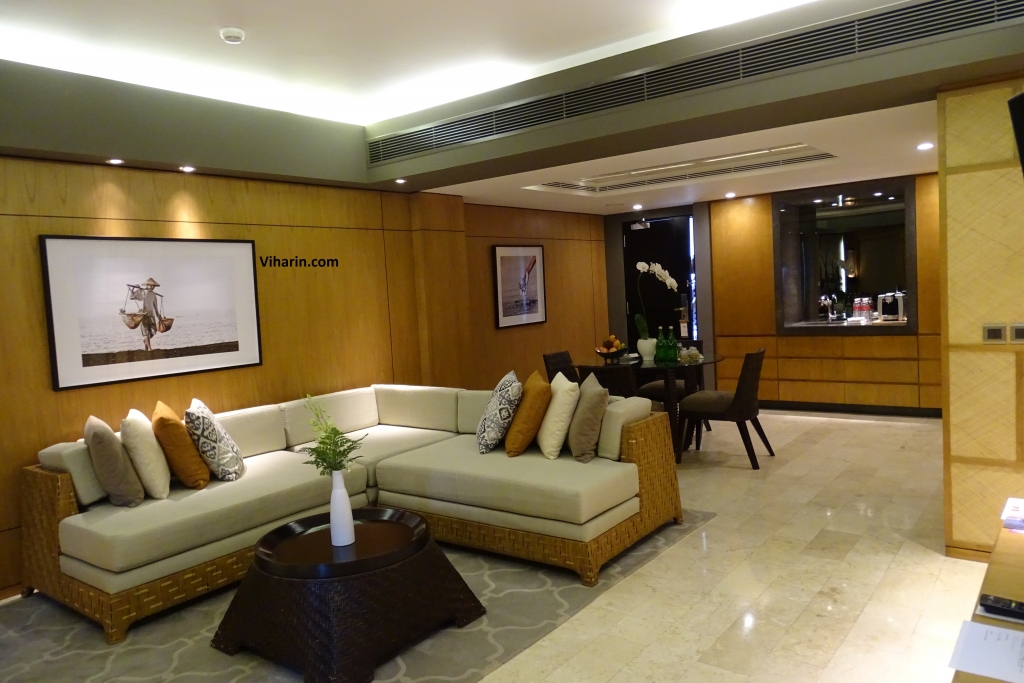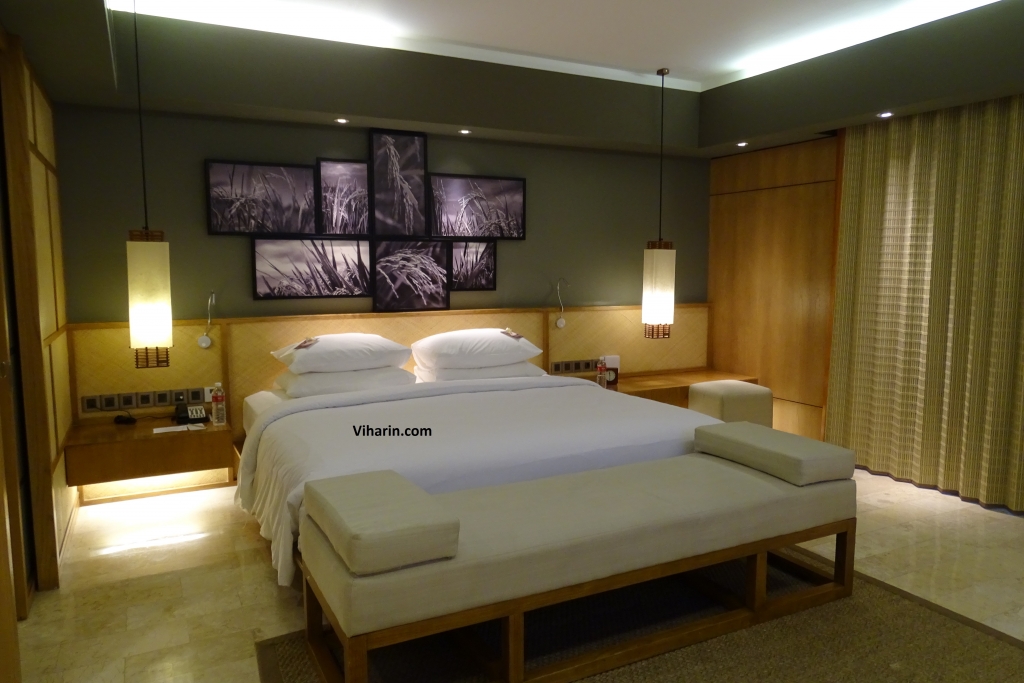 My room
My room was beautiful with a double bed and a kid's bed. The room was well lit. It had a balcony overlooking a beautiful nice garden with ducks roaming around. There were wall size windows and also kid's bed had windows along as well overlooking the garden. Bathroom had a bathtub, shower room and a dressing room. It was a huge toilet. The room was well furnished with all modern amenities.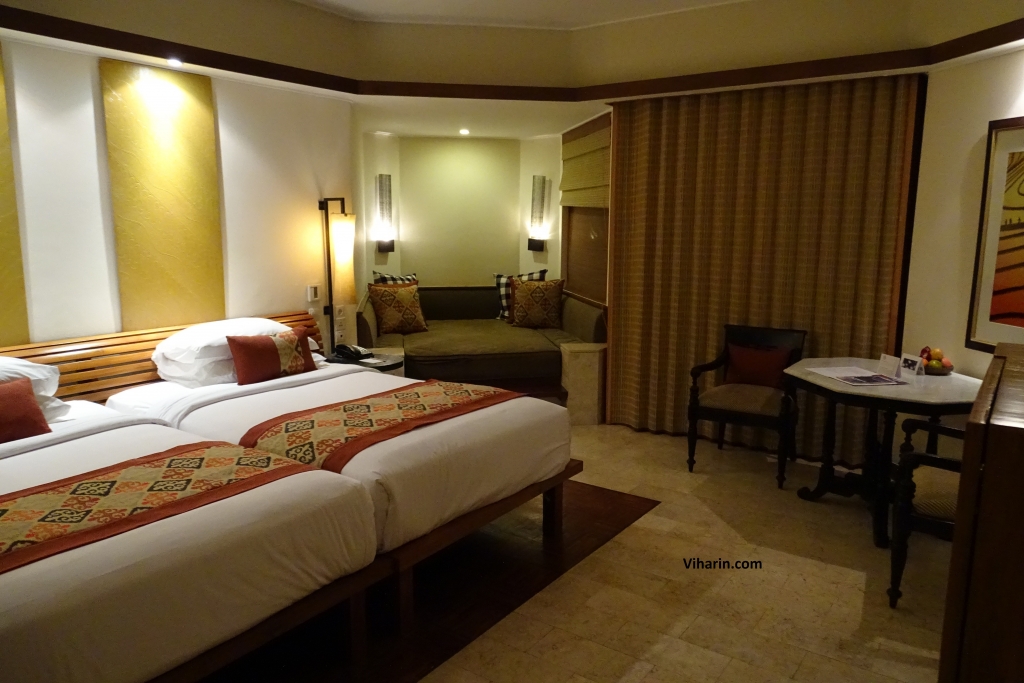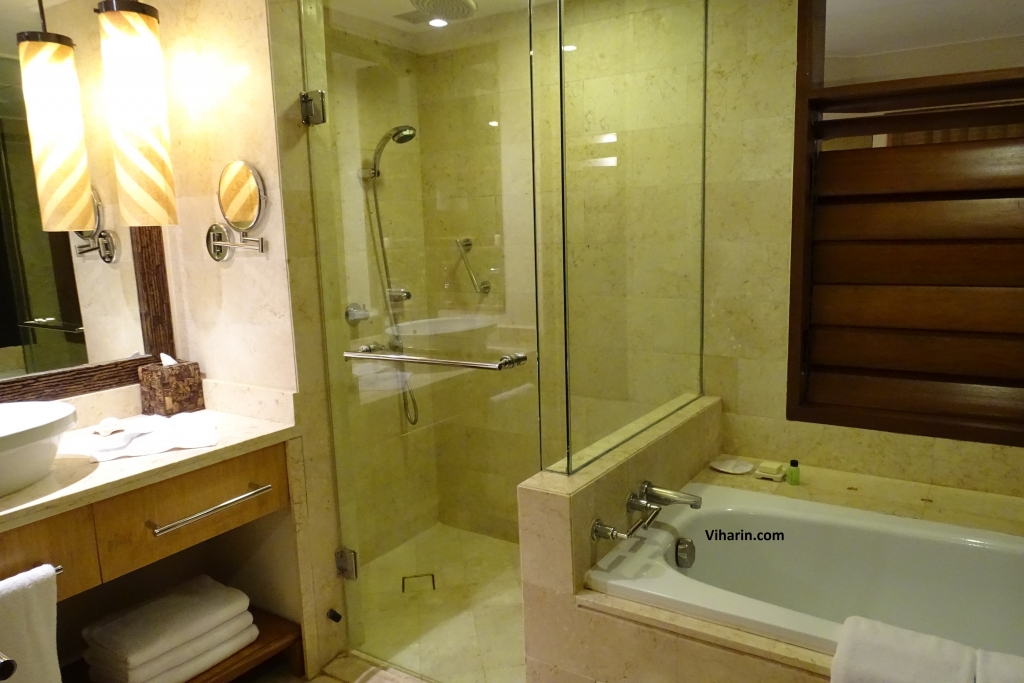 Food
Everyday we had breakfast at the main restaurant. Dining tables were strategically placed to provide a view of the garden along with enough space to each.
I loved the spread of buffet there. You would find eggs, juices, milk, cornflakes, baked beans, hash potatoes, sausages, desserts, sauted vegetables. List is long!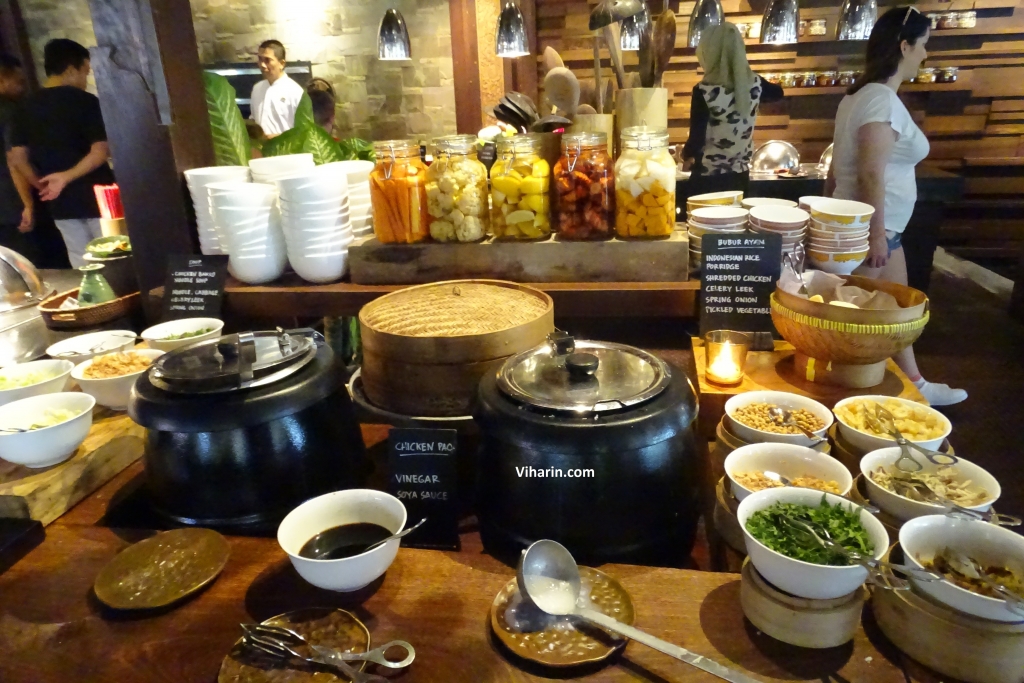 Service
Staff was warm and friendly. Service at the restaurant and at the reception, both was excellent. Once I had lost my room key and I got it instantly. Secondly, during our stay there was a volcanic eruption in Mount Agung. There were displays about information on the volcano. Also, information about flights. One would easily feel being at home. Wifi was excellent!
Overall, a great experience at the property. Highly recommended.
Nidhi KM
©Viharin.com®