Since my childhood, I had heard a lot about Vatican City. We only got to get the feel of the city. The population of Vatican City is only 1000 as per 2017 census.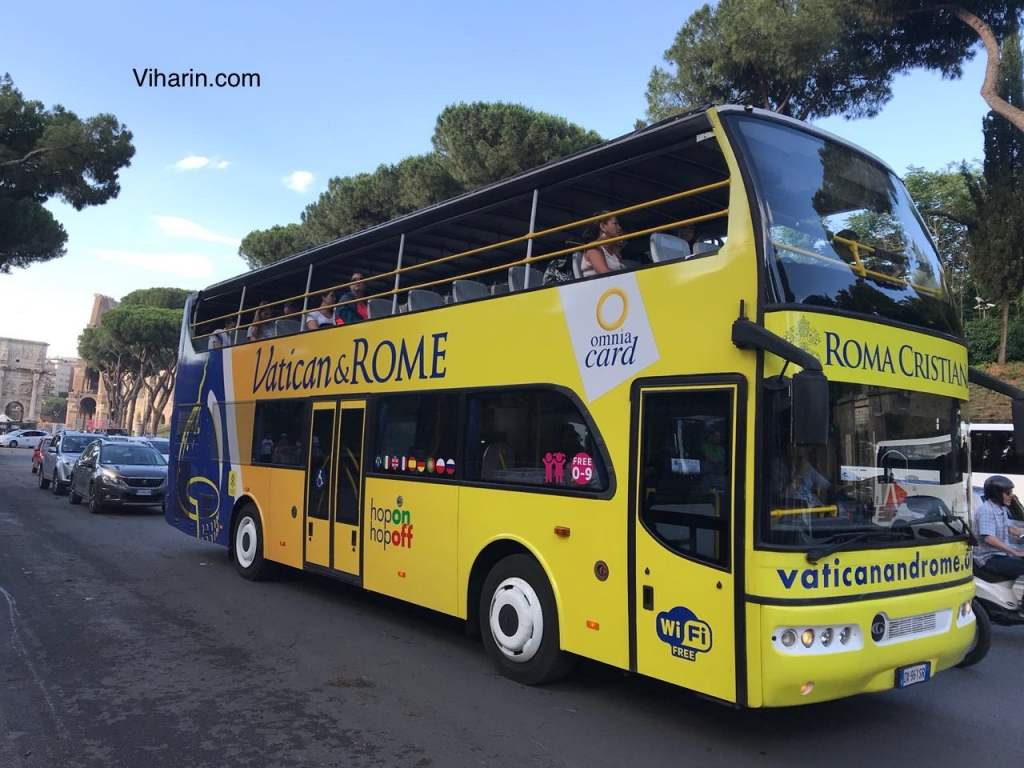 Have also heard that its the smallest country in the world. Well, one fine day, I was going to visit that country! It was a great feeling. All of us were very curious to see Vatican City. Though it was only for a short time that we were there. There was a river in Rome, on the other side of which was Vatican City. Vatican City is the Independent state located in the city of Rome. The country looked beautiful with trees all around.
We had to visit the St. Peter's Basillica. As we reached there, we saw magnificence!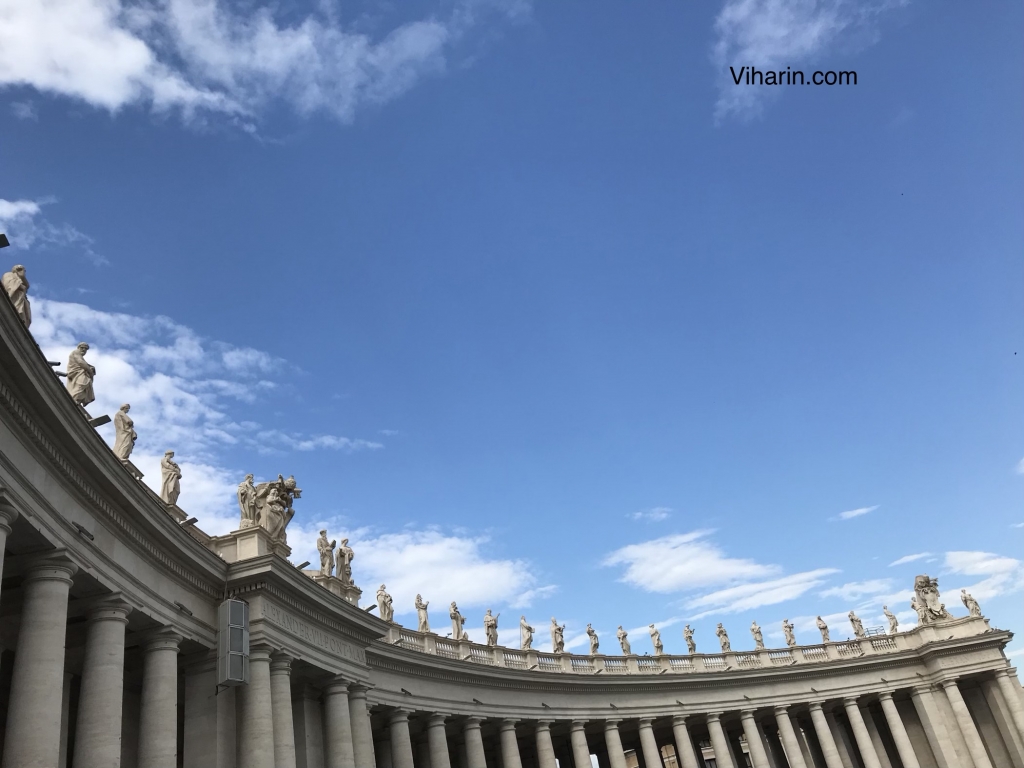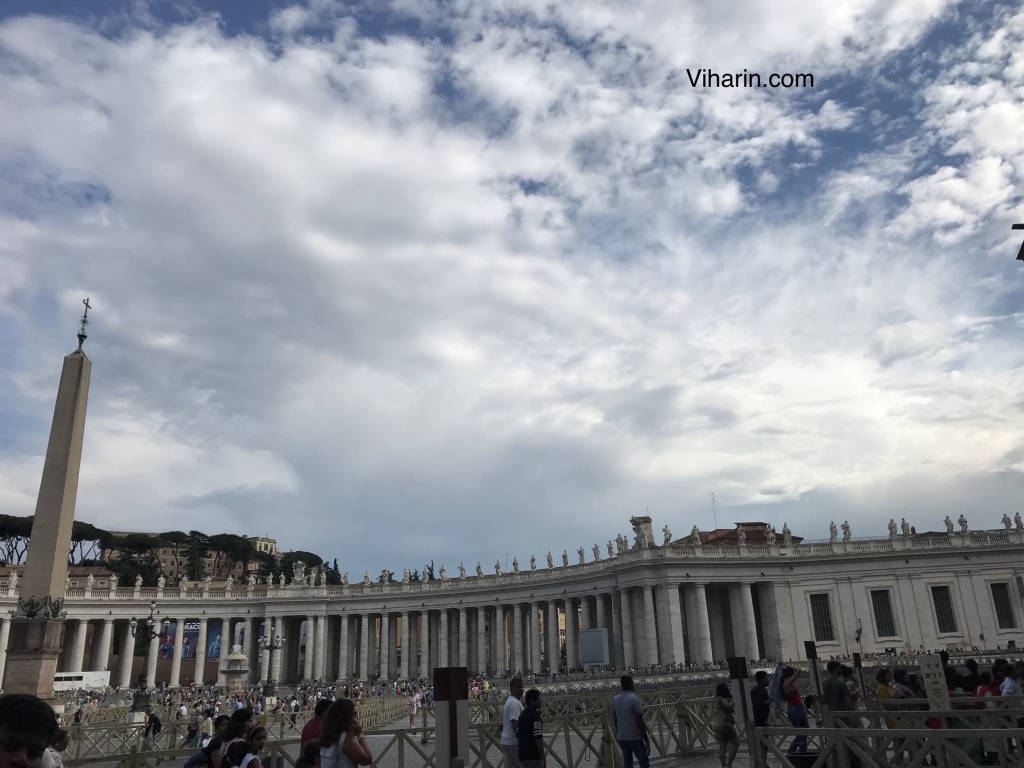 As we entered, there was a beautiful corridor which gripped my eyes.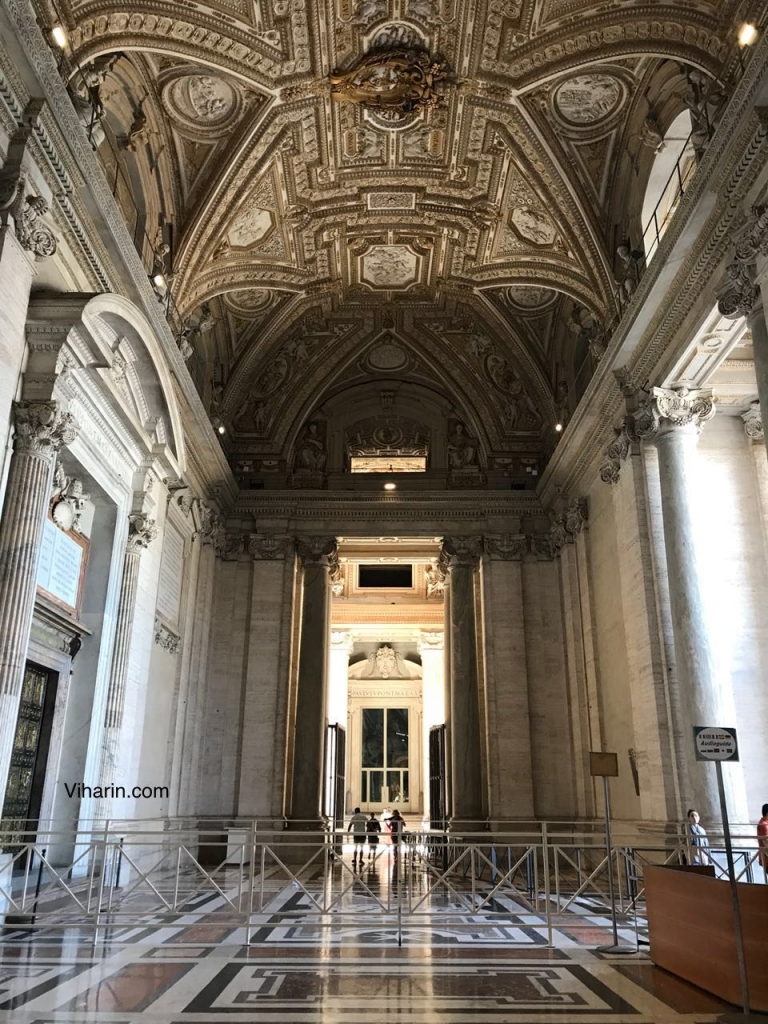 I could spend at least half an hour simply gazing at marvelous work.
Each and every corner of St. Peter's Basillica was saying something.
Everywhere, there was an intricate carving, beautiful roofs, magnificent wooden work decorated with golden colored carvings.
 St. Peter's Basillica is the most renowned work of Renaissance Architecture.
As we went ahead, people were sitting in the church. There was complete silence.
I could feel the peace and serenity within. There was another area where people were clicking many photos.
It was indeed a place where I could spend full day only appreciating the art of architecture.
The combination of the ambiance and the blessings that I seemed to get from the church had contented my soul. I felt so blessed with the whole aura.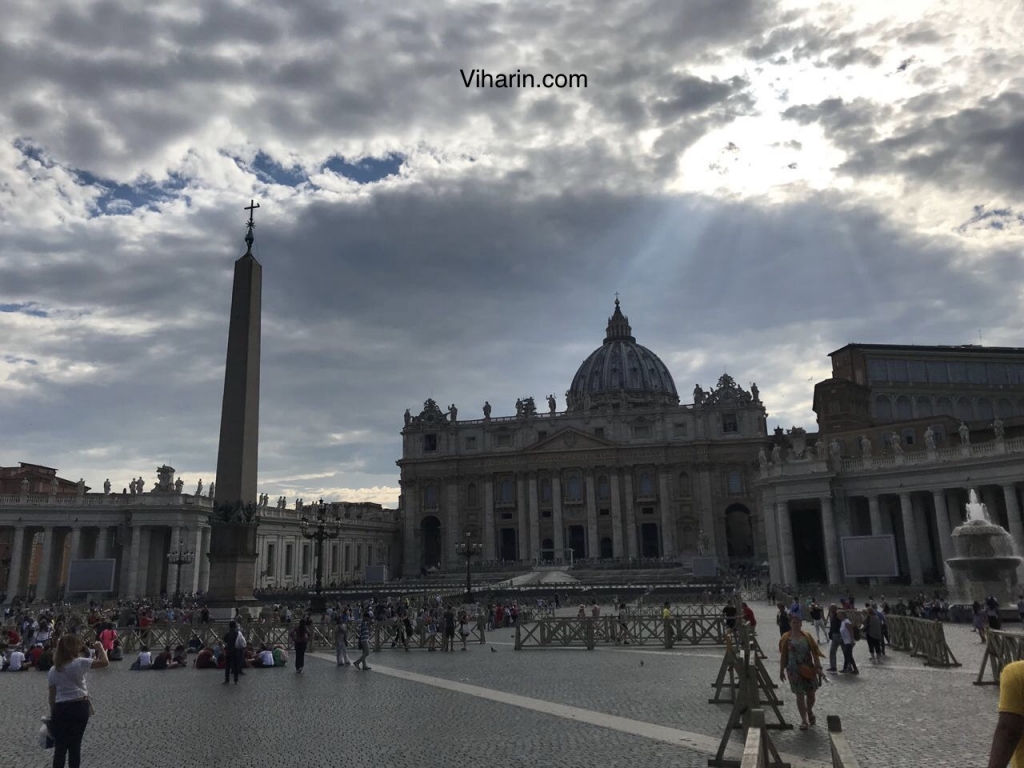 The Swiss army guards the Basillica.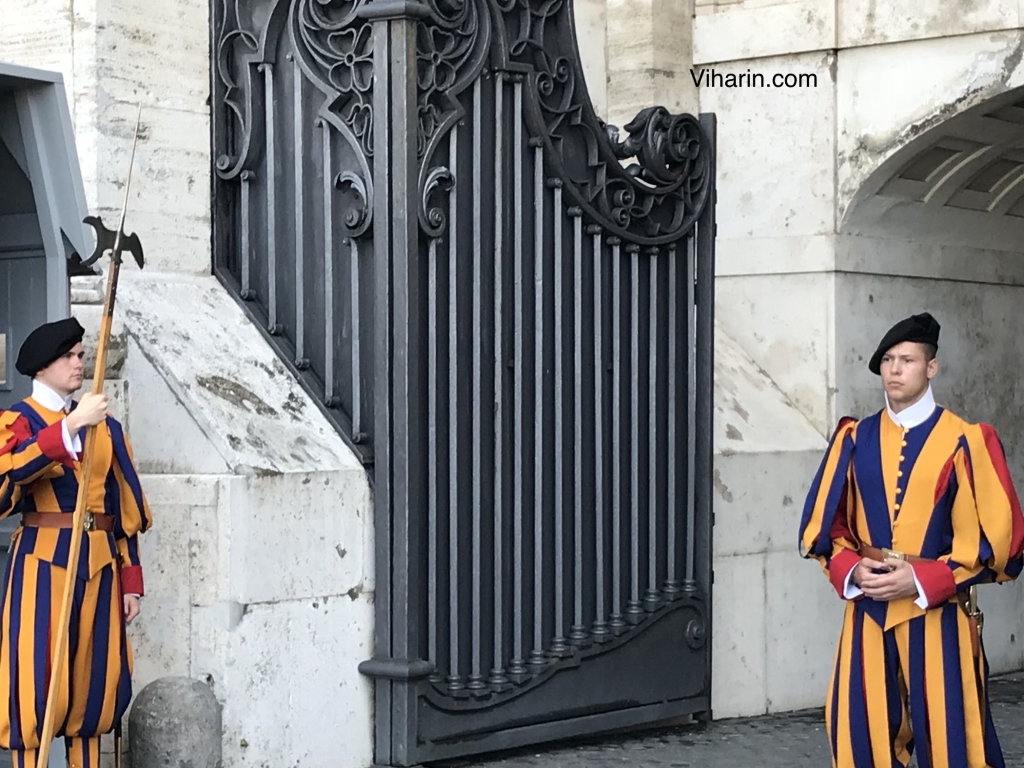 We went specially to visit St. Peter's Basillica. I felt that my visit to Vatican City was successful.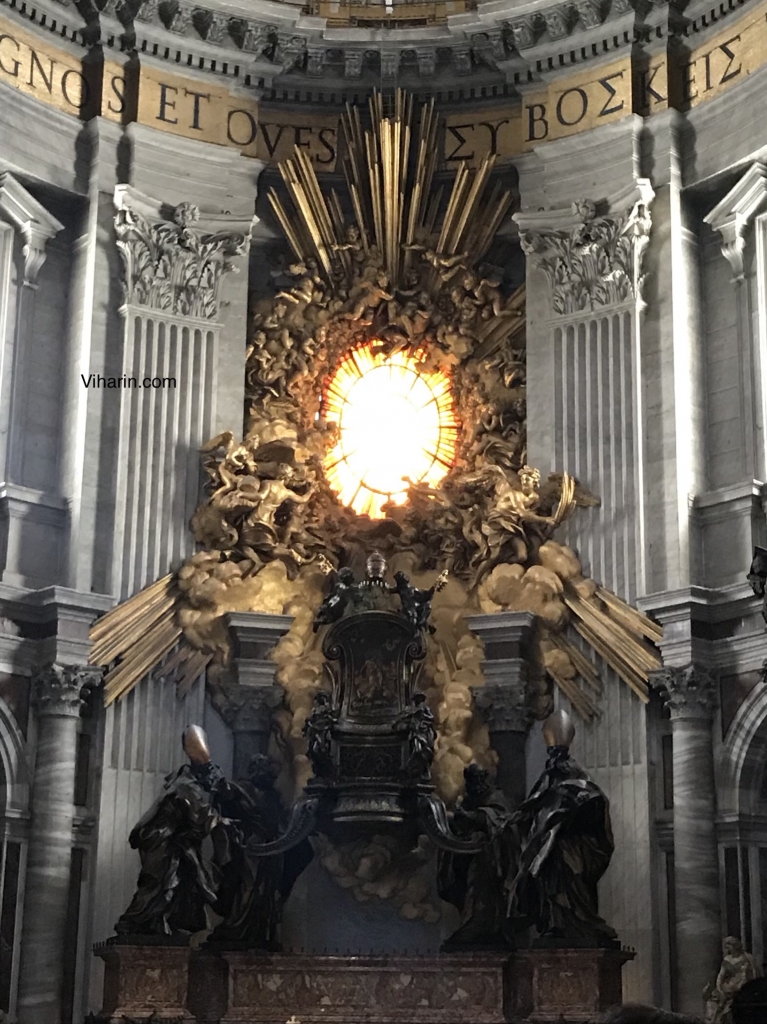 We did not see anything else there. Catholic tradition holds that the Basilica is the burial site of Saint Peter, chief among Jesus's Apostles and also the first Bishop of Rome. Saint Peter's tomb is supposedly directly below the high altar of the Basilica [Source- Wikipedia]. 
Nidhi KM
© Viharin.com®