We reached The Hook of Holland after a beautiful overnight experience at The Stenaline Cruise. Our coach was waiting for us. After a few hours drive, we reached Madurodam.
Madurodam is a park in the Scheveningen district of The Hague that houses models of famous Dutch Landmarks, Historical sites and important buildings. 
It took some time for us to reach the main park. Before that, we checked in a hall to see the documentary film on George Maduro who fought the Nazi forces and died at the Dutchau Concentration Camp. It was interesting to know about his bravery and valor.
After the movie, we headed for the park. The park was full of miniature replica of various buildings in Netherlands.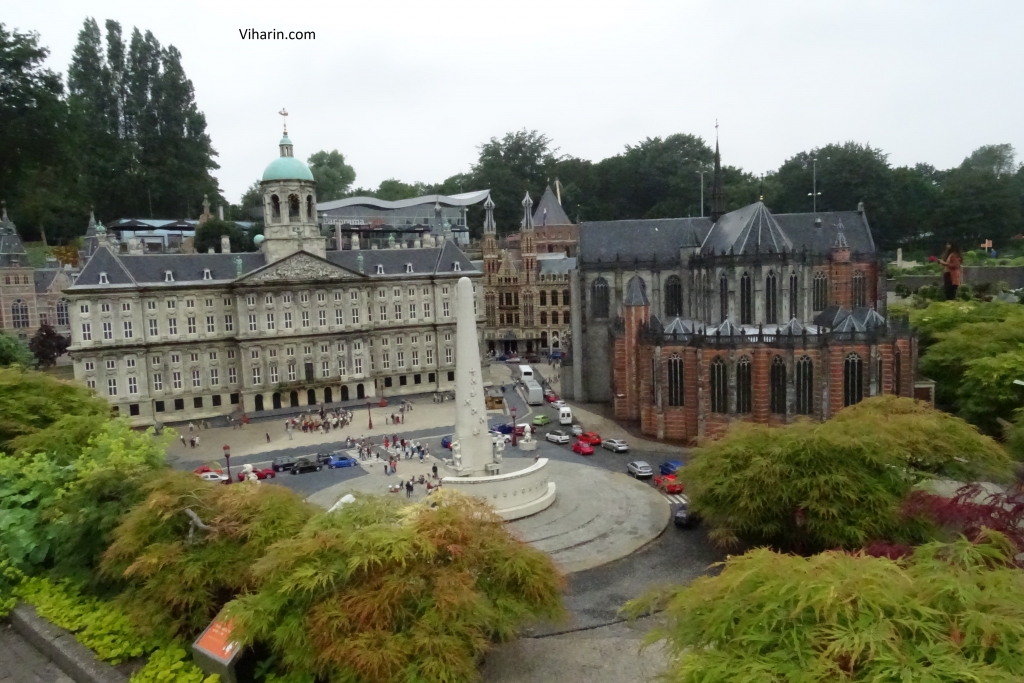 We all were amazed to see them. Every building was surrounded with greenery full of plants, flowers.
The whole area looked very fresh and green. It was a very big park. It was a great entertainer for kids specially. There was a railway station, Amsterdam Airport Schiphol, runway where planes were coming with speed.
There was a water body with a ship on fire. Kids were really interested in that. Every now and then they would return to first put the ship on fire and then got busy in extinguishing it.
There was another working model of roadways. It was like a live road beneath a bridge. I felt like being Liliput against these small structures.
An area was dedicated to Tulips.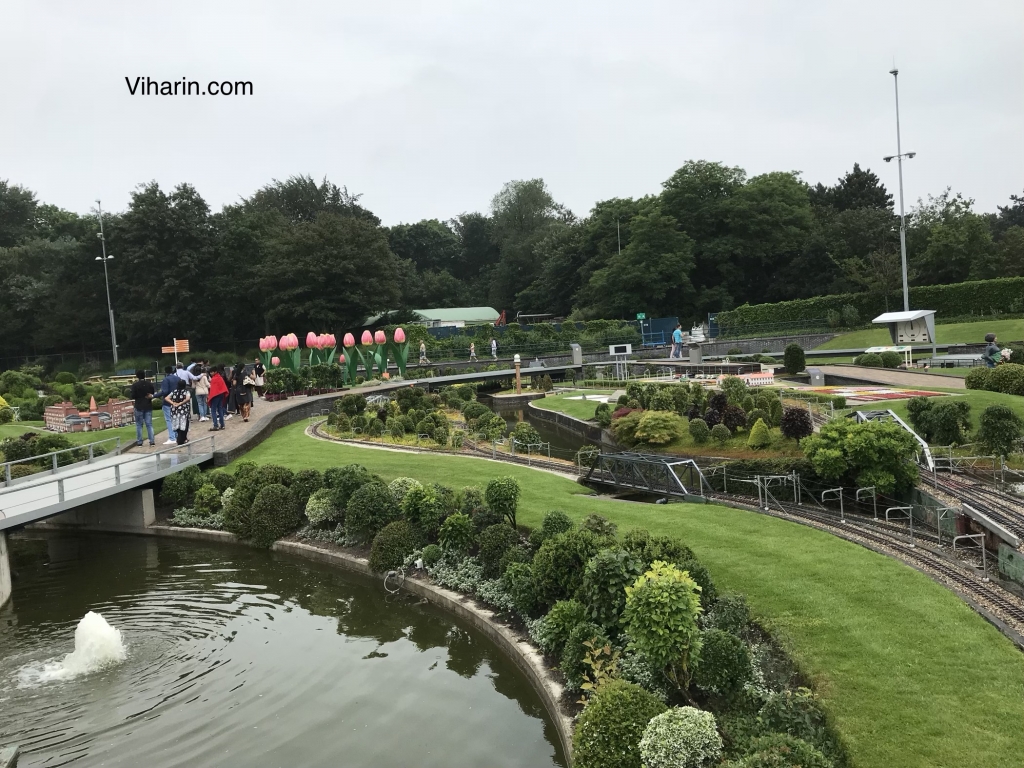 Each and every building, castle was magnetic. We were literally stopping at almost all replicas to shoot photos.
The place was very well kept and neat and clean.
While we were there, it started drizzling. It was a beautiful time spent with the whole family at Madurodam. Our favourite Stenaline Cruise model too was there.
This is a place from where many big shots have got inspired and created their own Madurodams at various important locations of the world. For example, this park inspired the creation of Story Book Land at the Paris Disneyland.
The park has a restaurant, a souvenir shop,
Highly recommended sightseeing location. One must must visit this site.
Nidhi KM
©Viharin.com®