We were staying in Palace Belvedere and were about to check out from there when we decided to do Himalaya Darshan. Himalaya Darshan in Nainital is a famous point from where we can see second highest peak in India, Nanda Devi, Shiv temple, Hunaman Temple, Trishul and more.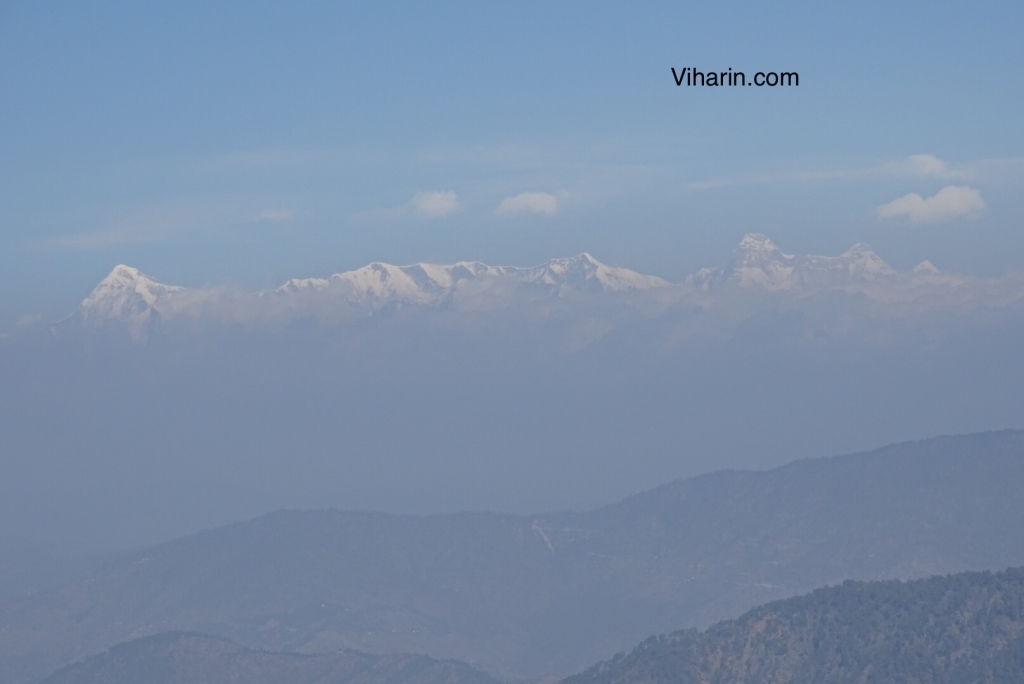 You will enjoy the drive up there. It is about 5kms from main Nainital. This point is at a little wide road. There are some three-four men who show these five points through telescope. They start from the Shiv temple and Hanuman temple where no civilians are allowed to visit.
Temple is at a hill top.
Post the temple, they will show Trishul followed by Nanda Devi.
View of Himalayas is spectacular! With the help of telescope, you would land up in an altogether different world of snow clad mountains, vast space.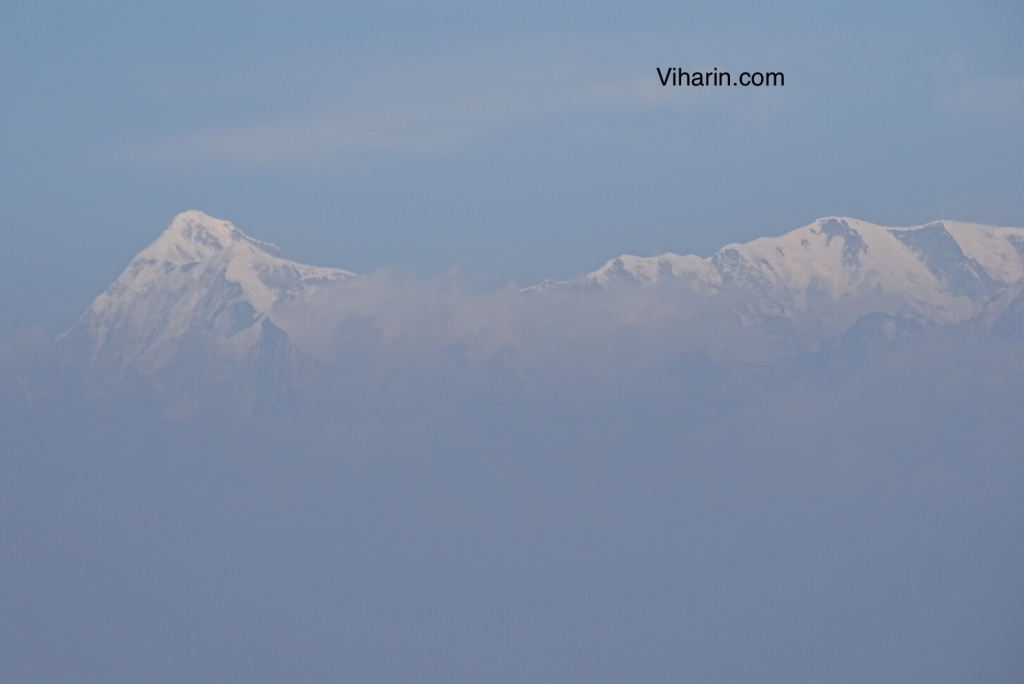 If you are carrying your camera along, good you can capture it. But be careful with your camera. The view point is high up. If you are lucky enough and weather is clear, you would be easily able to see all peaks.
Weather was generous towards us and provided a beautiful view of peaks.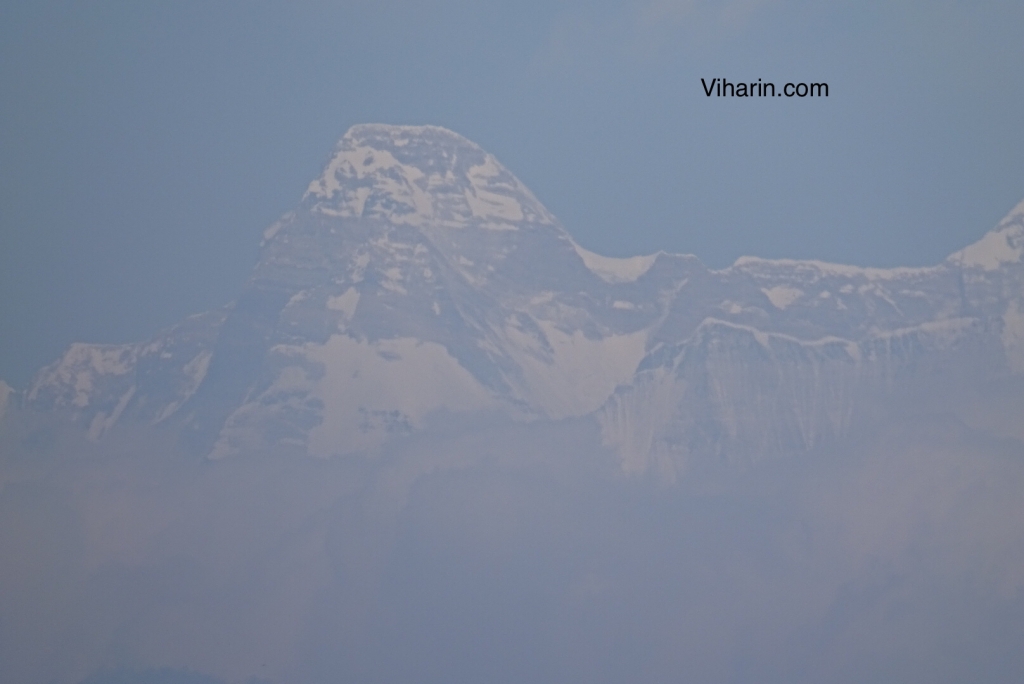 We were happy to see these majestic mountains. Kids too were thrilled.
Points to be noted for Himalaya Darshan in Nainital 
1. It is a family point.
2. Just be careful while viewing and ensure your kids are in your control
3. Ensure safety of your cameras
4. One can reach by horse or by car. It's an easily accessible point
5. There are many eating joints, game points as well.