After enjoying Munnar, Alleppey backwaters and Kovalam, we headed for Kumarakom.  I admit that we had wrongly decided the sequence of destination to be visited. We had to travel all the way back across Kerala to reach Kumarkom. It was a lot of travel. So, I would advise all to start the trip from Cochin and end it on Trivandrum. The Trivandrum airport is only about 14 kms from Kovalam Beach. Anyways , as our friends said – lets enjoy the countryside! We actually enjoyed the paddy fields on our trip to Kumarakom.
Kumarkom is a world famous backwaters tourist destination. It is group of islands on banks of Vembanad lake. Located 16 kms from Kottayam, Kumarakom is a favourite haunt of migratory birds. Hence Ornithologist's paradise. Various birds especially Siberian storks visit here in flocks.
Kumarakom is also known for its rich cultural activities and ayurvedic health spas. All our travel fatigue vanished as we checked in our hotel – The Cocobay Resort. Cocobay resort is by the Vembanad Lake , the largest freshwater lake in Kerala. We stopped by the car parking. We had to carry our luggage by a snake boat through a small canal. It was a nice experience to reach hotel by boat.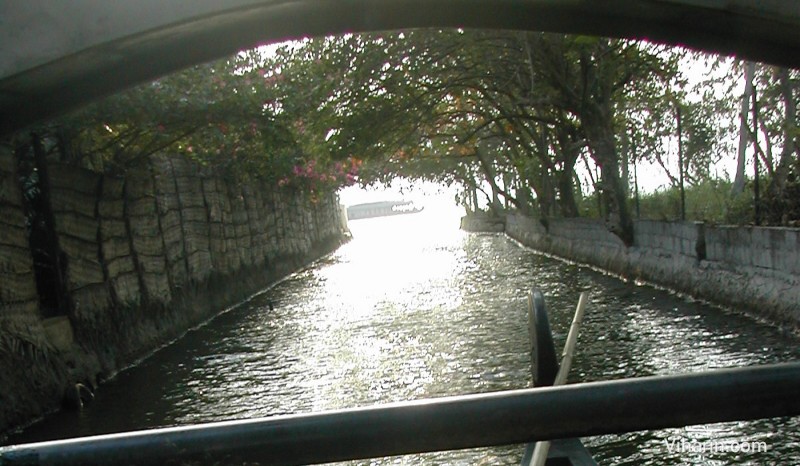 Snake boat heading to Cocobay resort in Kumarakom
As we reached the hotel, a breathtaking view of the Vembanad lake welcomed us.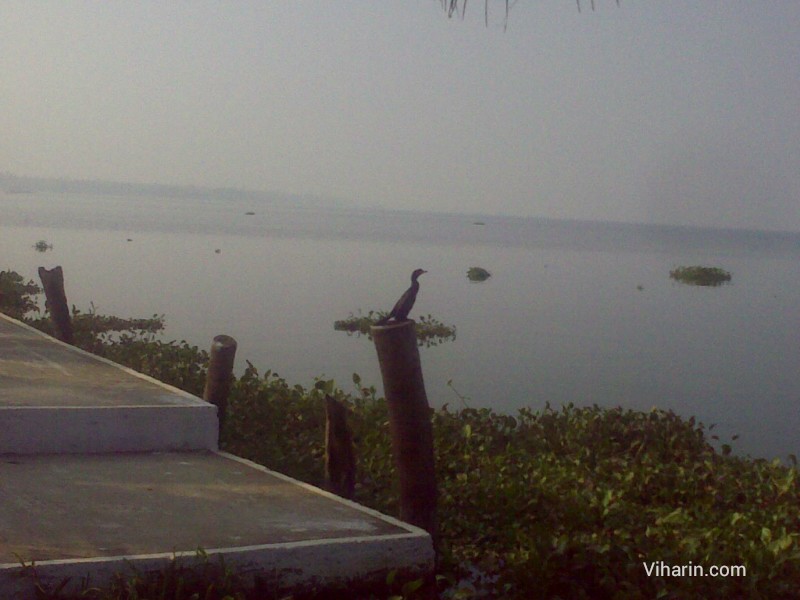 View of Vembanad Lake from stairs of Cocobay resort
Staff of Cocobay resort welcomed us with traditional Indian welcome by Garlands and tilak (Pious red powder) on foreheads. Then they offered us refreshing welcome drink. We checked in our rooms and relaxed. In the afternoon , we enjoyed the swimming pool in the backdrop of Vembanad Lake. Most people prefer to go to sunset cruise by the lake. We enjoyed a quite dinner in natural surroundings.
Next day morning started with meditation class at the hotel.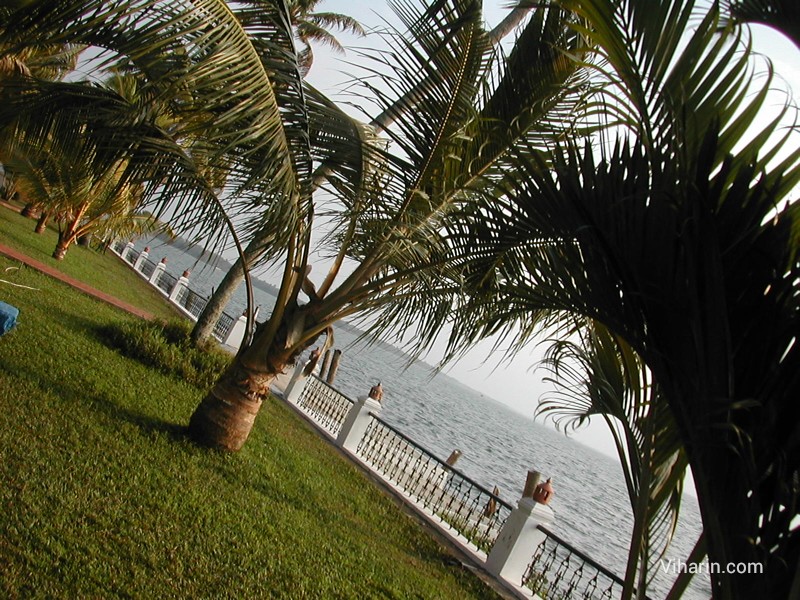 View of Vembanad lake from garden of Cocobay resort, Kerala- India
We went for a river cruise in a canoe boat. They took us through narrow canals and river ways to enjoy bird watching in the bird sanctuary. I was not very much aware of the birds we saw. But we did manage to see some rare species , including Cuckoo bird,wild ducks and crows.
In the evening, we went for two most famous cultural shows in Kumarakom. First show– martial art form of defence – Kalari or kalaripayattu.
Second show – most famous dance-drama form of kerala – Kathakali.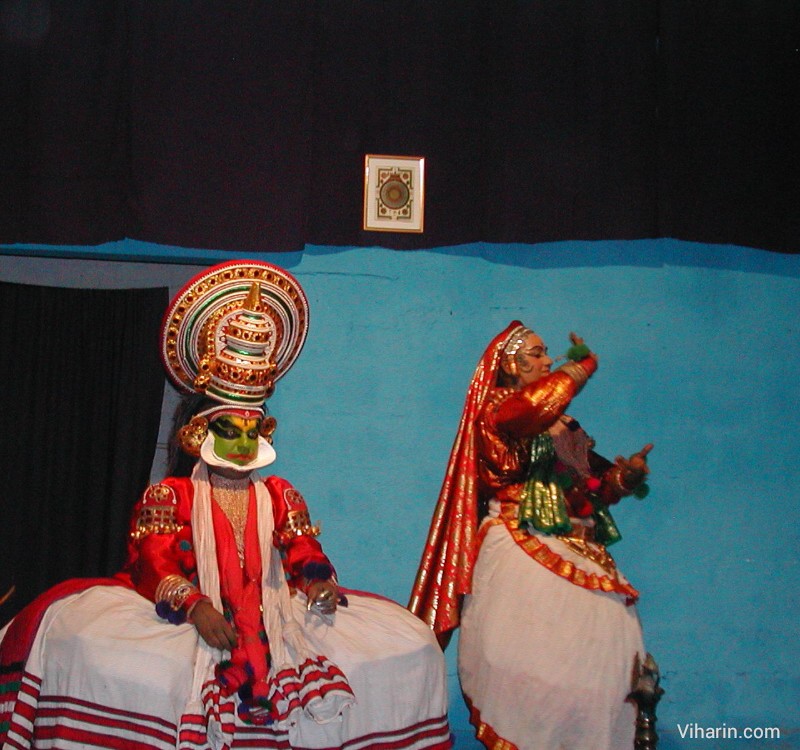 Kathakali dancers depicting a scene through their dance poses and expressions
My husband enjoyed both shows thoroughly. While my son and I only enjoyed Kathakali specially when the dancer made funny faces to the tunes. It was amazing to see dancers telling stories through this Dance form with various poses or 'mudras' and facial expressions.
We returned back to the hotel after this amazing experience. I felt lucky to have experienced this rich culture of kerala from so close.
Next morning we had to return to Delhi. Although I could not cover many parts of kerala in this trip , I plan to revisit this paradise – truly – God's own country. I will give another trip to Kumarakom and Alleppey backwaters for sure.
Nidhi KM
Copyright Viharin.com