H+ Hotel in Zurich, Switzerland provided us one of the most memorable stays. Kids enjoyed every moment of our stay there.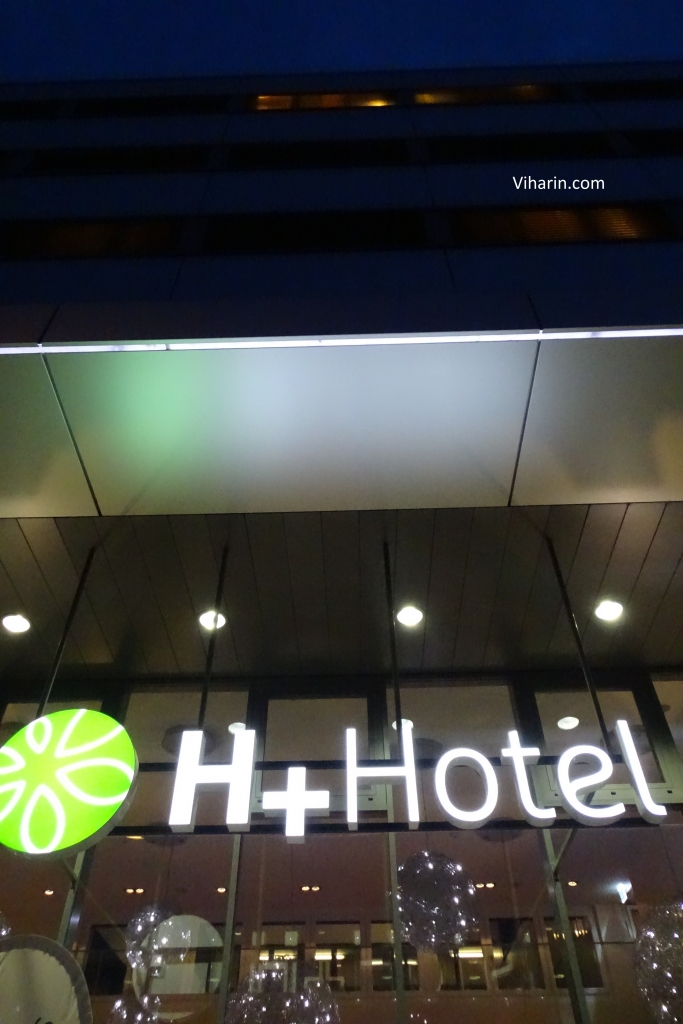 There was a German football that was placed on the showcase. This football was a major attraction for my kids.
The lobby was grand. It had beautiful balls chandeliers.
The ambiance of H+ Hotel was fantastic! There was a lounge and a restaurant to the left of entrance and another restaurant going further. There was a fine dining further. It was a grand property. We stayed there for two days. Both days buffet was lavish. I enjoyed potato cutlets. The staff gave us omelette on special request. I loved juice, coffee and milk as well.
Our room was very nice. It was elegant and had all the amenities. It was cosy and comfortable. I liked the bathroom as well.
The hotel was at a central location. It was near car showrooms. There were retail shops, restaurants, super market, residential area and  the most important of all, football playground. I was so happy to see the system at Switzerland. There were four lanes. One was for cyclists, next for the tram and the third one for cars.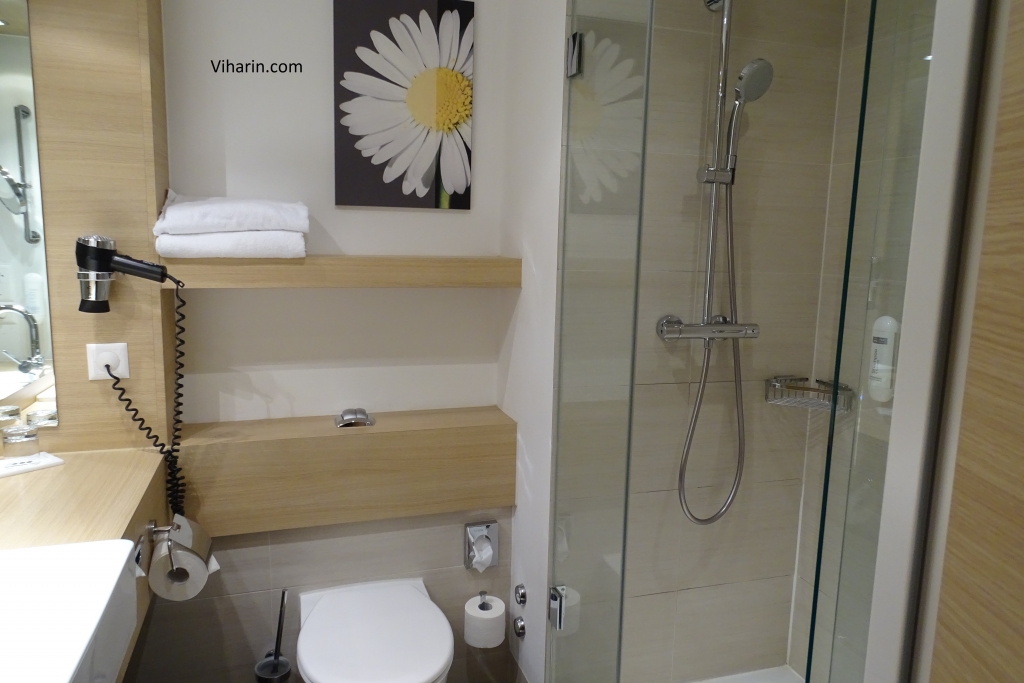 Since it doesn't get dark till late 10.40 pm, we ventured out of the hotel at 9pm. The roads were lively. Restaurants were open. We headed to a shop that was a grocery store. We were happy to see Indian stuff there including Suji, Besan and even Mehndi. Owners had worn mehndi art on hands. That reminded me of India. We loved the car showroom that was just few seconds away from the hotel. The place was safe and we started going toward a the residential area. Houses were nice and beautiful. It was like a dream come true for me to walk on foot in switzerland and enjoy the flavour of lifestyle, the destination itself, roads, people, cyclists and all.
We sat outside the property till very late and then retired to our room which was very good.
Overall, a highly recommended property for a comfortable stay and non vegetarians. Vegetarians who enjoy potato cutlets , it's good for them as well. Ideally, one should eat the local food at the hotel or at street.
Great time spent at H+ Hotel
Nidhi kM
© Viharin.com®