In Paris, I had not expected a big hotel room, Paris being expensive and short on space. When we reached the Hotel Novotel Suites Paris Velizy, we were surprised! It was a big room. Property was really nice.
Ambiance at Hotel Novotel Suites Paris Velizy
At the entrance was the lobby with dining area. There was space for buffet. Kitchen was by the reception area. There was a play area for kids where they kept playing table hockey for hours. It was so much fun for them. Still when I talk about it, they go ga ga about the property. To the left of reception were rooms and elevators. The are aof the lobby was quirky and had vibrant colours which kept the ambiance energetic.
Our room
Our room was a nice one. At the entrance was a little toilette to the right. Then was an open area heading to a study table. Next to study table was a single sofa to sit by the window and enjoy. This area was partitioned by a curtain.
This area also had a wash basin, little kitchenette with microwave, coffee maker. This was a nice little sitting area to just enjoy the room with the TV, view outside and relax. Then there were comfortable beds. By the beds there was a bathroom having a bath tub and a cubicle as well. Room was spacious and comfortable.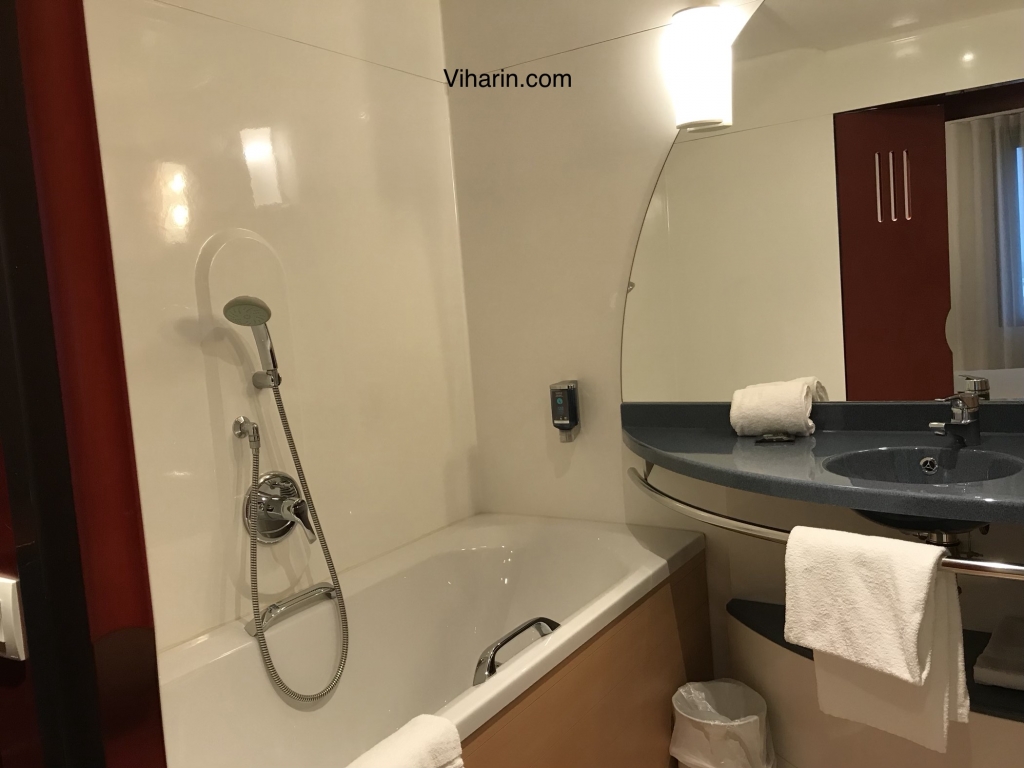 Food
We always had buffet in Novotel Suites Paris Velizy. Morning breakfast, we had breads, fruits and milk. I must say, I loved milk there. croissants were brilliant. There was mushroom bread, regular bread, cornflakes. I loved my breakfast.
Service
Service at the property was good. My needs were attended to immediately. Staff was polite and courteous. Wifi was perfect.
All in all, it was a comfortable and nice stay at Hotel Novotel Suites Paris Velizy. Recommended property.
Nidhi KM
©Viharin.com®