Grand Place in Brussels, Belgium holds historical importance. Grand Place is a big square having important buildings like City's Town Hall, Guildhalls, and The King's palace which also houses the museum of the City of Brussels.
There were many branded shops, restaurants, street food and a lot of crowd. We were very excited to experience the same as we had only two hours with us.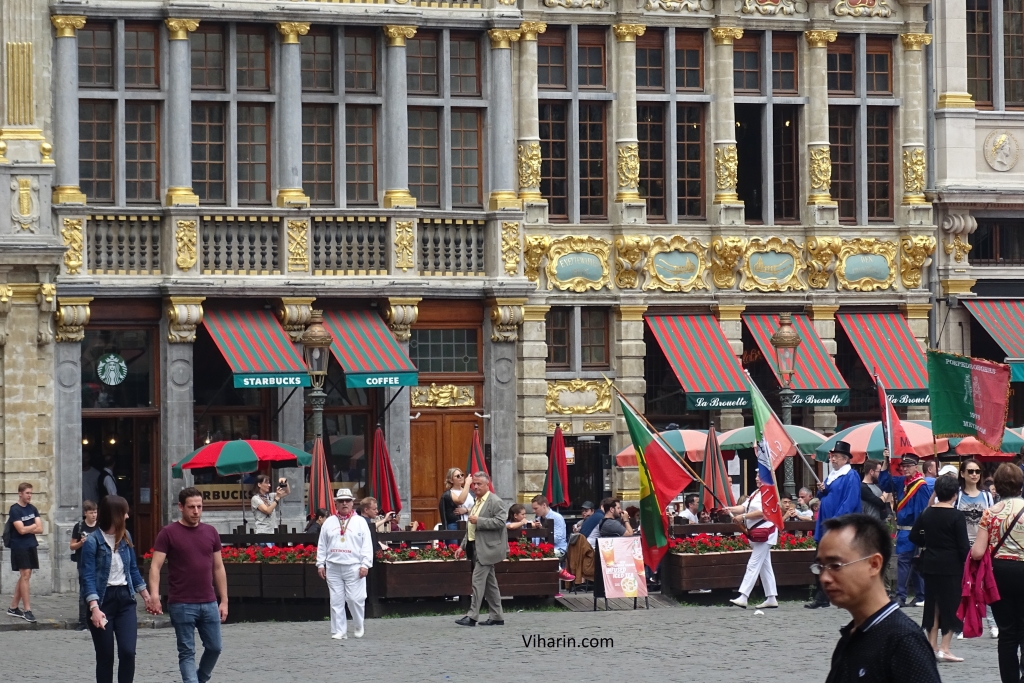 It was a beautiful and happening place.  First of all we visited Mannekan Pis. It was his 40th Birthday. How lucky we felt that day!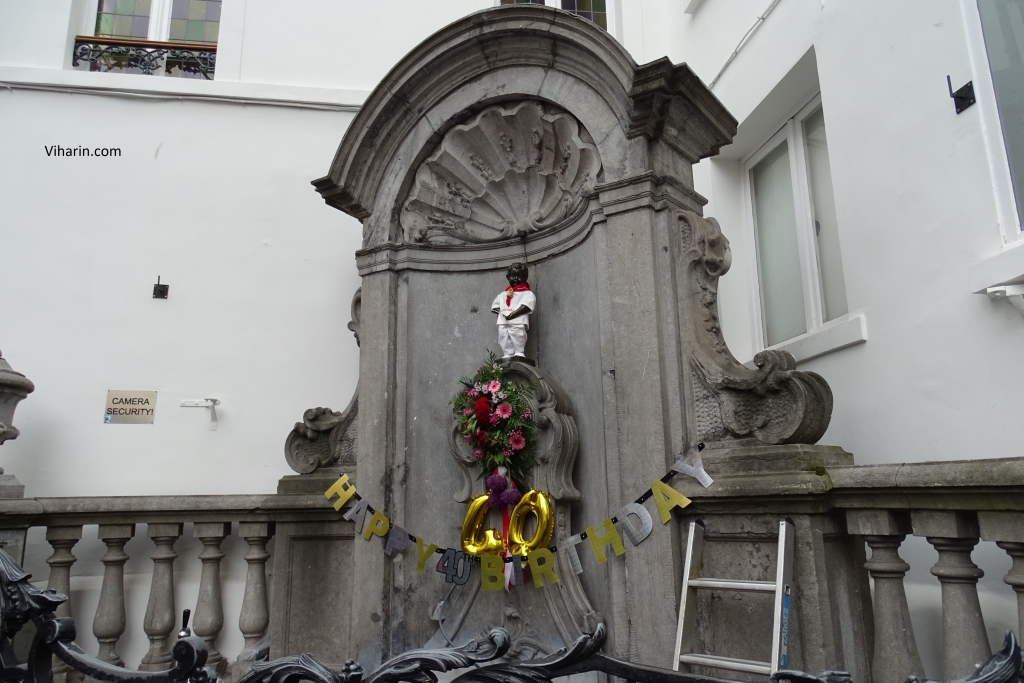 We took the feel of the place and strolled around for a while and then had lunch . While we were lunching, all of a sudden we heard a parade coming towards us. It was Mannekan Pis's parade on his 40th Birthday. We enjoyed the parade for about 20 minutes. Our experience of the same is written earlier. 
After parade, we tried Belgium chocolates and waffles from a restaurant. One waffle is good for two people. It was delicious. Since waffles of Belgium are so famous, we felt so happy to have them.
There are paid toilets- € 1 everywhere. If you snack at a restaurant, you will get the pass code to the toilet. We freshened up and went to the square again to have ice cream. There is a row of restaurants on all sides of the square. The tourists are huge in number. The place looked like as if a festival was happening there.
One can visit the museum, shop, roam around, buy branded or local stuff, try local cuisine and spend good 4-5 hours there. Grand Place is considered one of the most beautiful squares of Europe.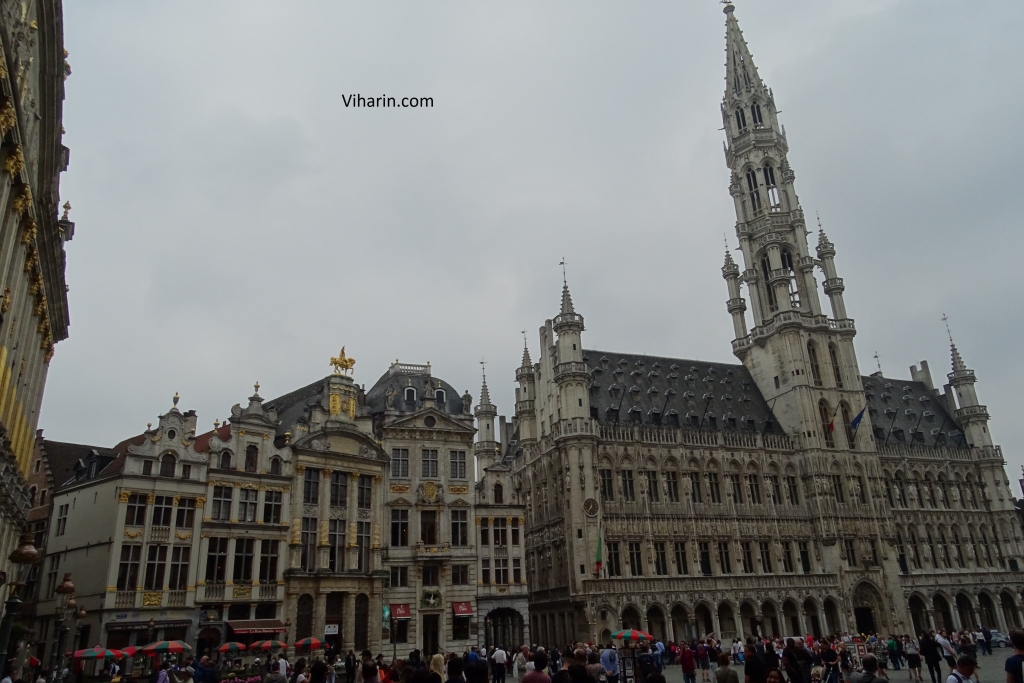 It indeed is! Buildings are beautiful. Some have golden structures on them. Mostly, all buildings are white.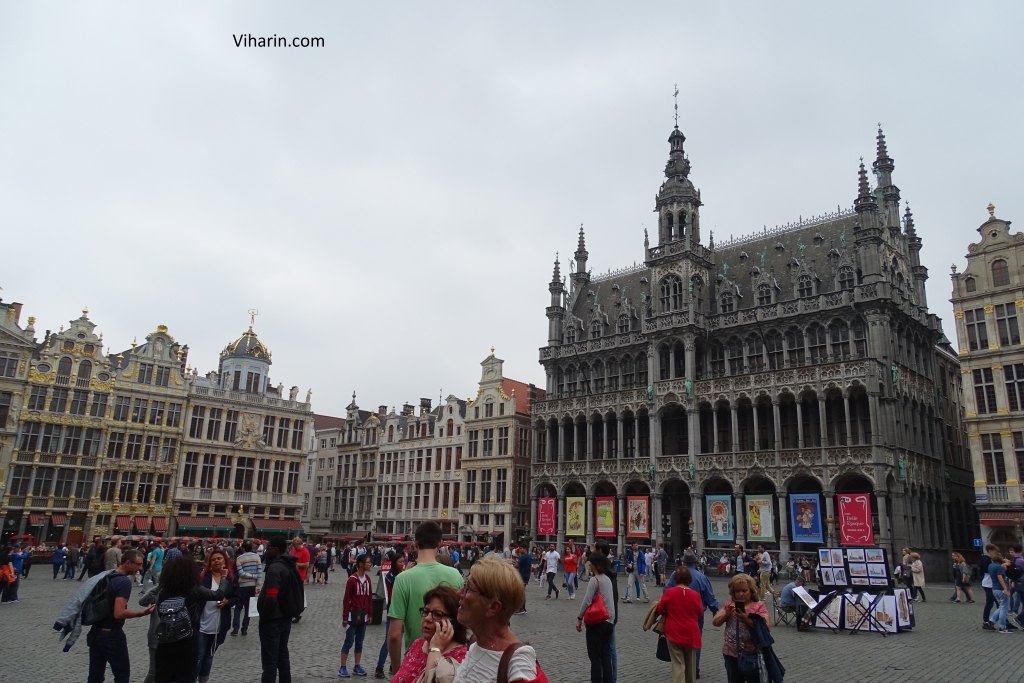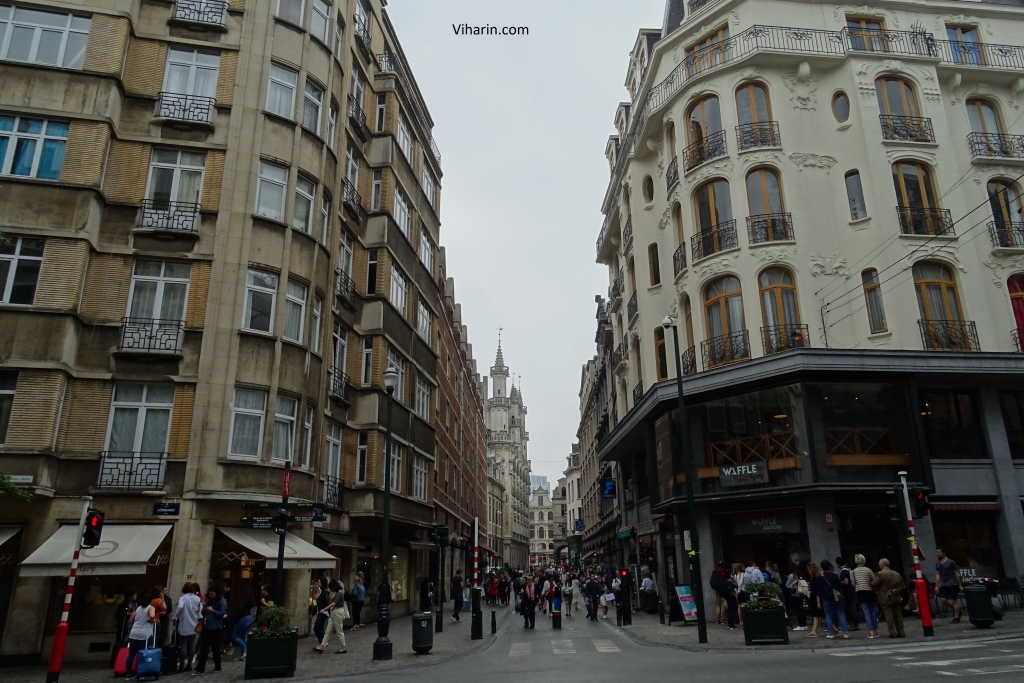 Overall, its a nice place to be at. Highly recommended.
Nidhi KM
©Viharin.com®