What if you loose your group internationally? Well, a strange thing happened with me in Brussels. We had snacks at a restaurant and later went to enjoy ice cream at Grand Place Square.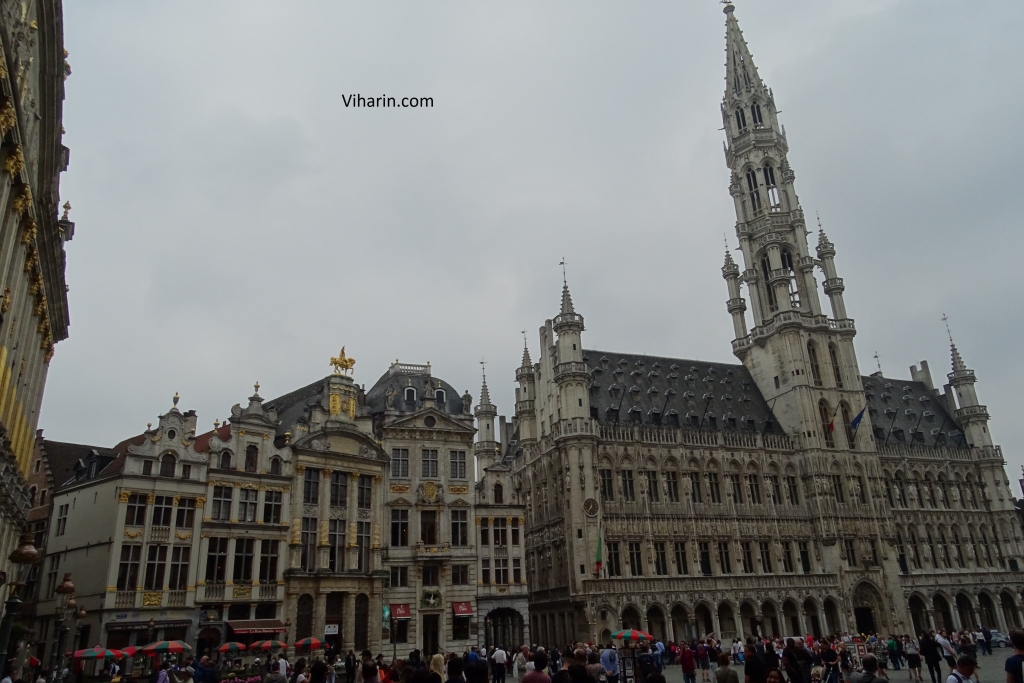 I had to go back to the restaurant to freshen up while my family was enjoying ice cream. As I was confident of the way, I left for the restaurant alone. Gosh! While coming back, I lost my way. I immediately calmed myself first and ensured that I remained composed and walked as if nothing has happened.
In my mind, I was hoping to see my family and group soon but had also prepared myself for the worst. In any situation of my life that goes bad, I always first think the worst outcome of the procedure and decide the action steps that I will take to come out of that undesired situation. This thing has always helped me to remain calm and composed and helps boost up my confidence. I create a back up plan as well. All this helps me to come out of the situation quickly as I am able to think through the solution.
In this situation, worst come worst I had thought that I will have to go to the next destination on my own. Fine, I will hire a trusted cab and would leave. That gave me a relief that in any case, I would be with my group soon.
Next step that I took was, I went to the restaurant or shop owners to ask for the landmark which was Ibis Hotel. I didn't ask the way from other walkers as a- they could be tourists themselves and hence of no help; b- there could be some mischievous people as well.
I was carrying a phone which didn't have roaming. So, I asked for a wifi connection from a restaurant. The person was intelligent and understood my situation when I told him that I got lost. I called up my tour coordinator on whatsapp. She informed me that my husband and kids are already in the bus. This was very thoughtful of my husband. He took a very logical decision to reach the bus directly rather than searching for me for hours. He thought that I would reach the bus directly. I was so relieved to hear all of this from my Tour Leader.
Since by now, I was able to figure out the way. While I was walking towards the bus, I saw my tour manager coming towards my direction. And , everything was sorted. Although I felt embarrassed to get lost and waste so much of time of my group people but at the same time was happy to be united with the group.
I have narrated this first hand experience so that if God forbid, someone gets lost in an International Location, he/she should follow certain thumb rules to get sorted
7 thumb rules to follow when young loose your group Internationally
1. Call the family/group member ASAP and inform about the landmark and location of your whereabouts
2. If your phone is not on roaming, then take a wifi password from a restaurant and give a whatsapp call to a responsible person of the group
3. One must keep the general and whatsapp calling number of responsible people
4. Don't ever ever tell your situation to people walking on the road as they may not be able to help in most cases
5. Talk to shop keepers on the way as they will provide you the accurate information in most of the cases
6. Reach the decided spot of that site seeing location before time if you are not able to contact anybody.
7. Last but not the least, it's tough to get lost these days thanks to today's whatsapp and mobile phones. Be rest assured that you will unite with the group soon. So, be calm and composed and think about next steps
What will you do if you loose your group internationally? So write in comments section
Happy Vacationing!
Nidhi KM
© Viharin.com®