It was early morning that we had to start off for our boat safari at Periyar National Park. We boarded the Periyar Tiger Reserve bus from the stand. We were part of a huge queue at 6.30am!
This tells how popular Periyar National Park is. Bus took us through the jungle.
I was breathing fresh air. It was lush green all over. Soon we stopped at the boat safari boarding point.
There was lush greenery all around.
Although the authorities from Xandari Cardamom County had done reservations for us a day prior to our visit, but we had to be present for allocation of our seats. The person from Xandari Cardamom County ensured that we get to sit in the boat. Only then he left. It was so nice and courteous of him!
There was a big waiting area with good seating system. Boat boarding area was beautiful!
Everyone had to be seated. We got to sit in the front row so we got clear view of the Park.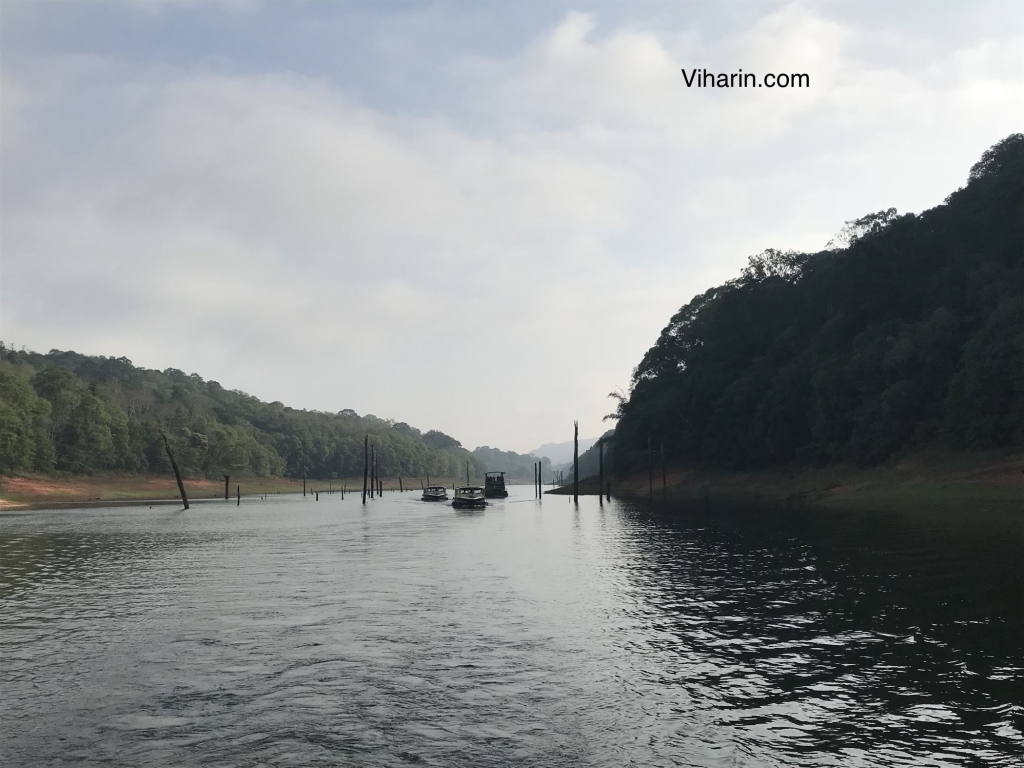 It was fantastic.
Periyar National Park looked stunning.
There were breathtaking views everywhere we passed through.
There was an elephant enjoying time in grass along with bisons.
Deers enjoying their time.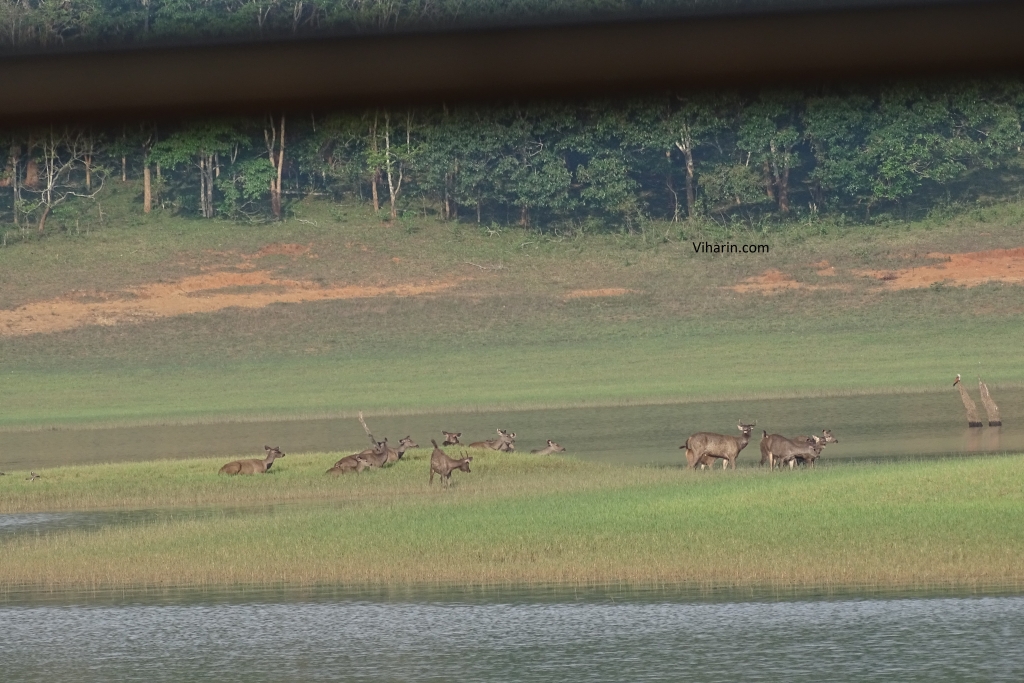 Birds were giving special poses on trees in water.
Cranes were having their gala time.
I captured flying flamingos. It was so lovely of them to give me that pose.
Fox was enjoying a kill.
There was a wild boar.
The guide on the boat helped me with panoramic and beautiful photographs.
He helped me click birds photographs as well.
Other beautiful photographs. You can very well imagine how I spent most memorable time in Periyar National Park
Nidhi KM
©Viharin.com®