Cruise! Wow! What an experience it would be! Scenes from movie Titanic, Bollywood movie cruises, Water all around, games, food, deck! All these thoughts were running through our minds when we were about to board the Stenaline Cruise from Harwich to The Hook of Holland.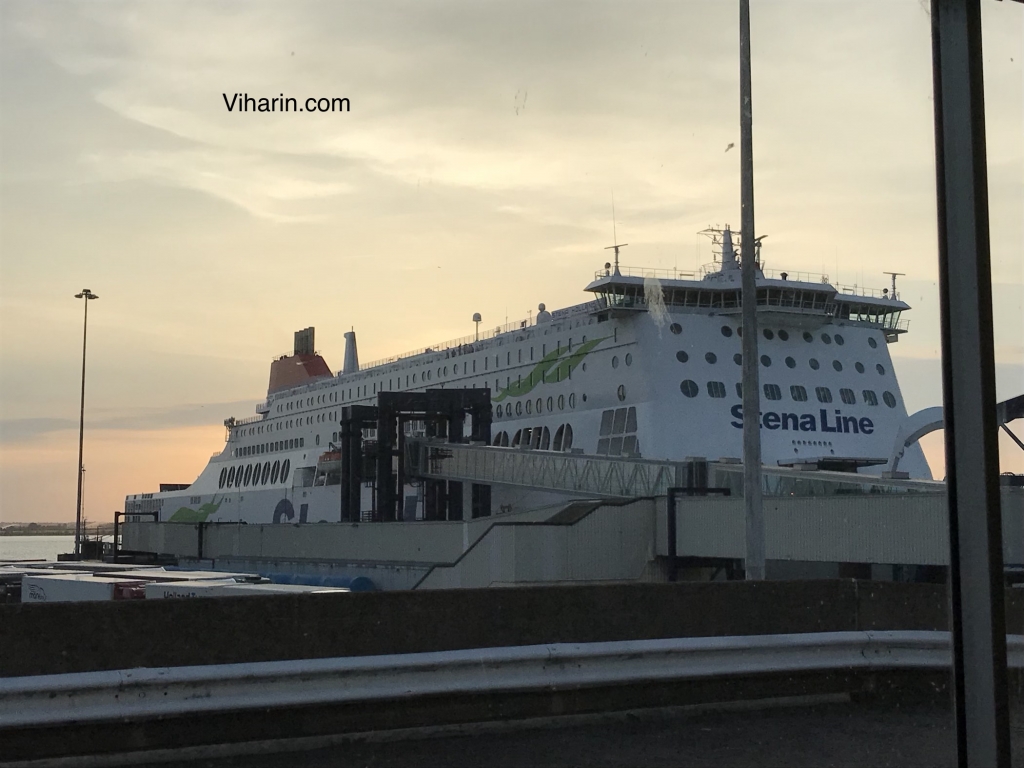 After spending our beautiful time in London, we had started from London around 3pm. It took some 3.5 hours to reach Harwich. It was an easy transition from the bus to the cruise. After waiting for some time and security checks and entered the cruise.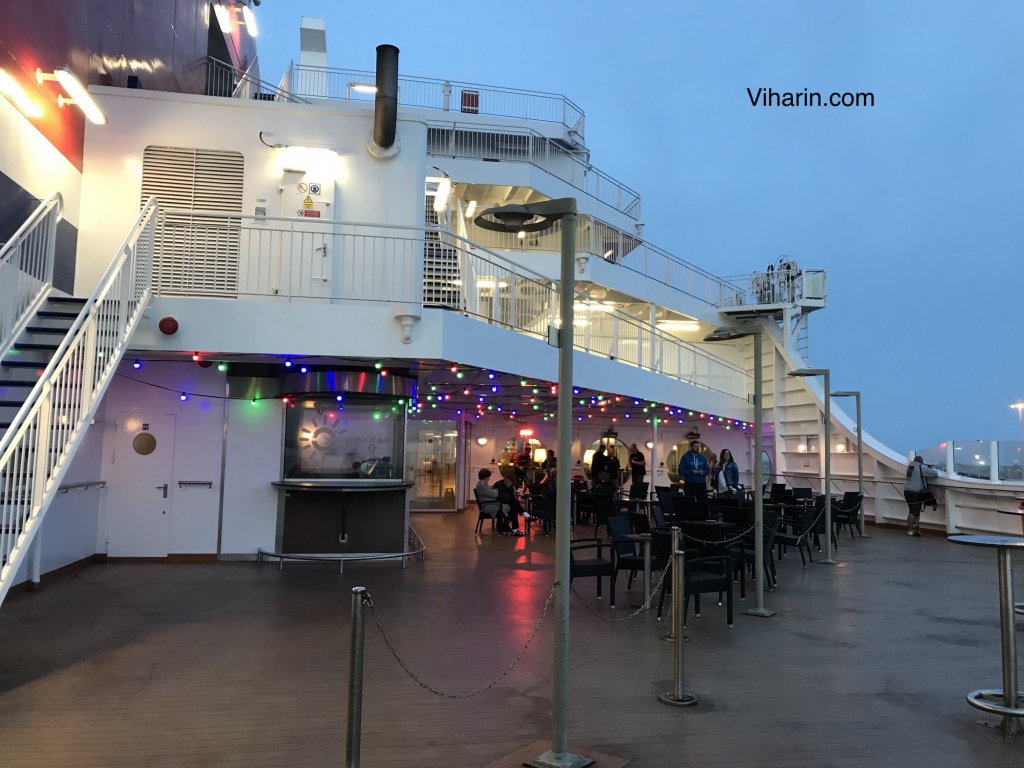 Soon, we got keys to our cabin and freshened up to rush to the deck to enjoy the scenery and do photo sessions.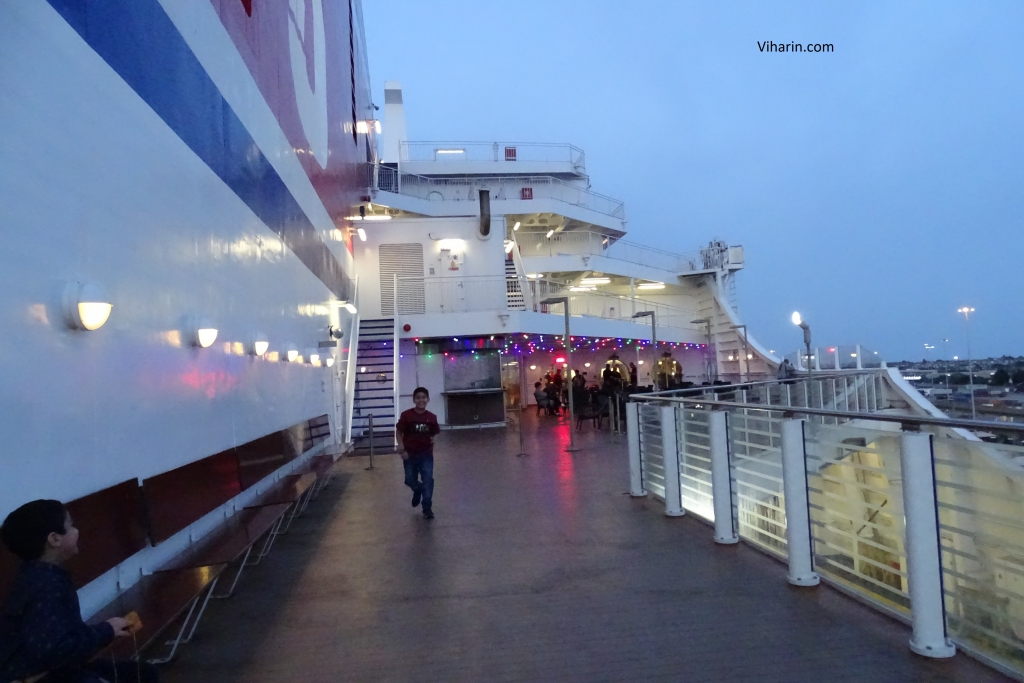 There was sea all around and cool breeze was blowing. Oh, it was lovely out there. There was a tennis court and basket ball in the ship.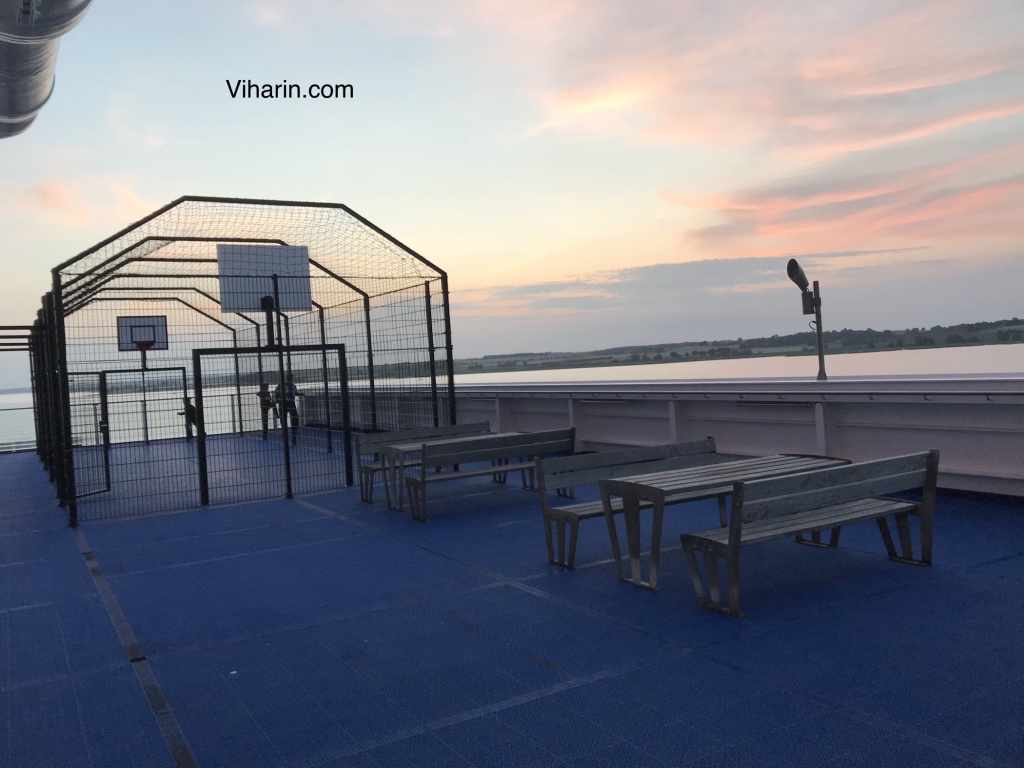 The cruise was a big one with around 9 floors. The ship building was huge. This was our first time in the ship.
Moving inside was a big food court with well lit sitting arrangement. There was a bar, video games section for kids, play area for little kids, arcade selling souvenirs, chocolates, watches.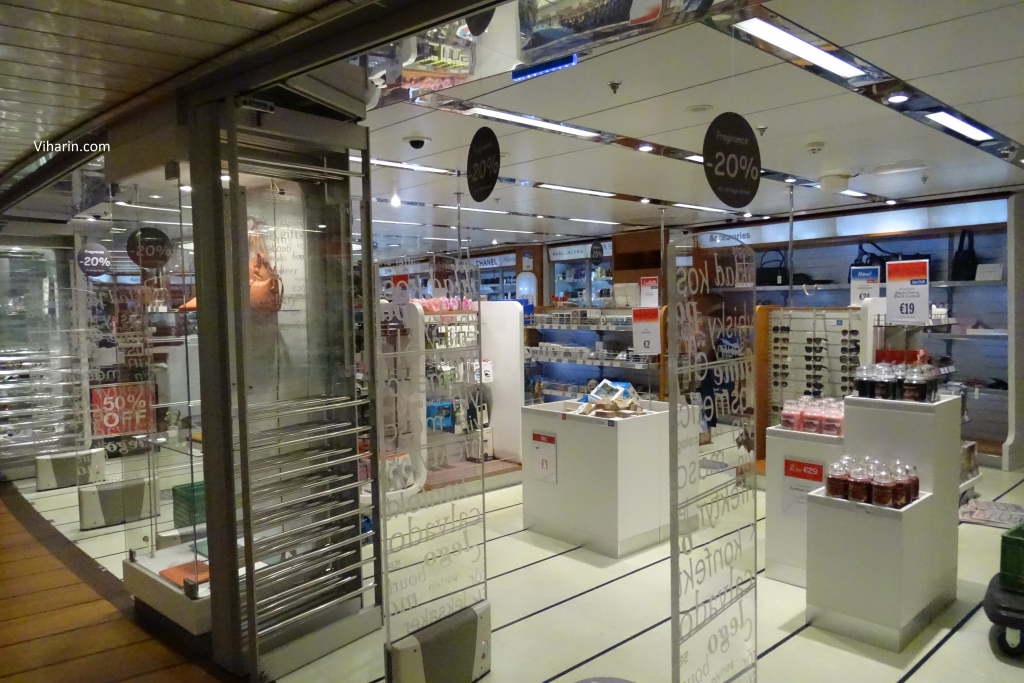 There was a fine dining restaurant, another ala-carte restaurant, private dining area, TV lounge.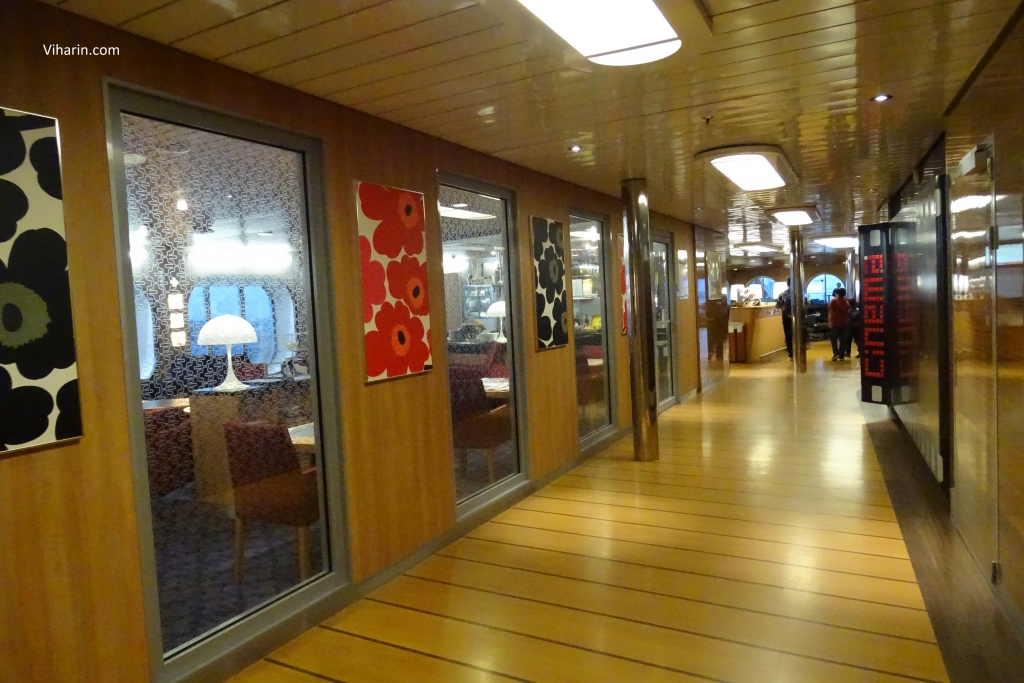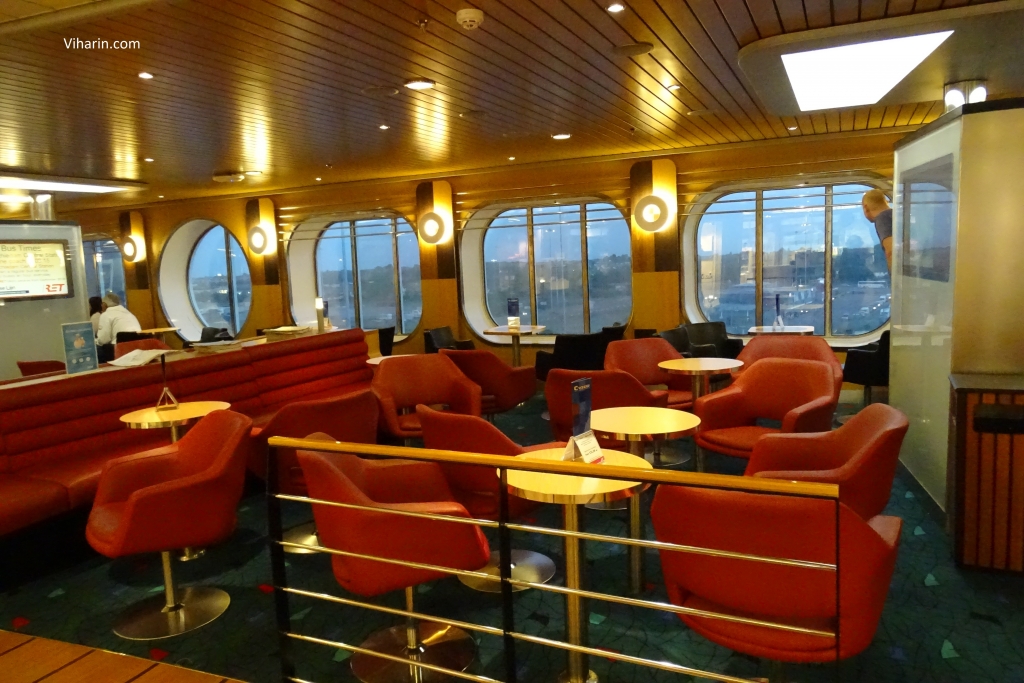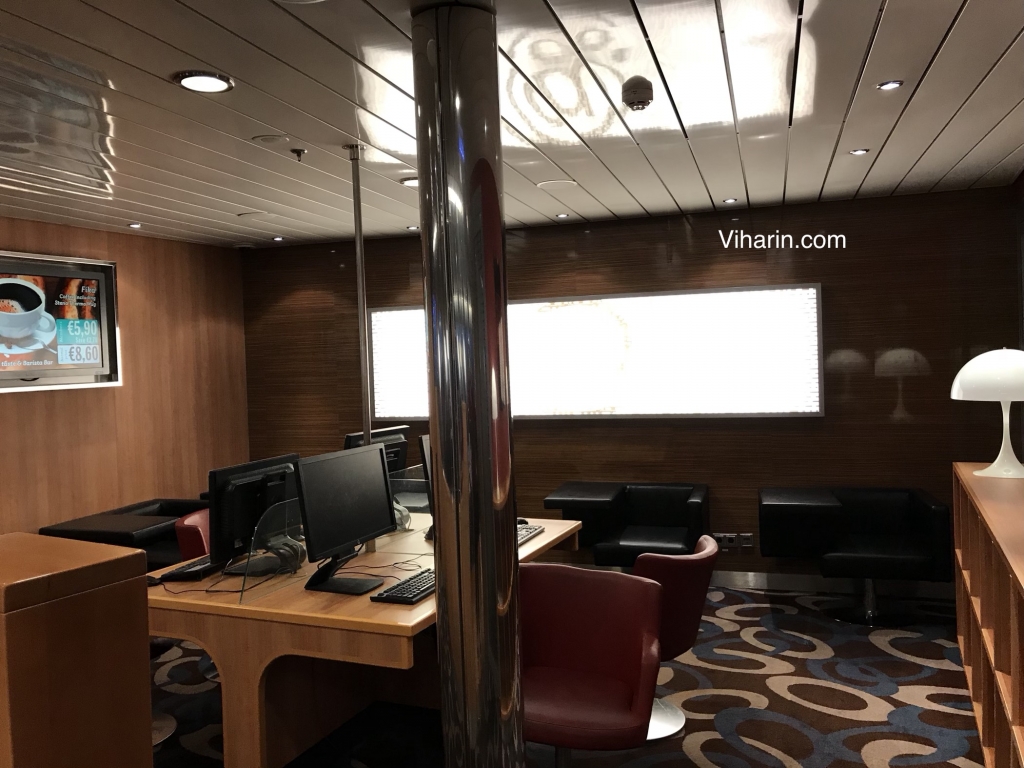 This was really no less that what I had witnessed in Bollywood or Hollywood movies.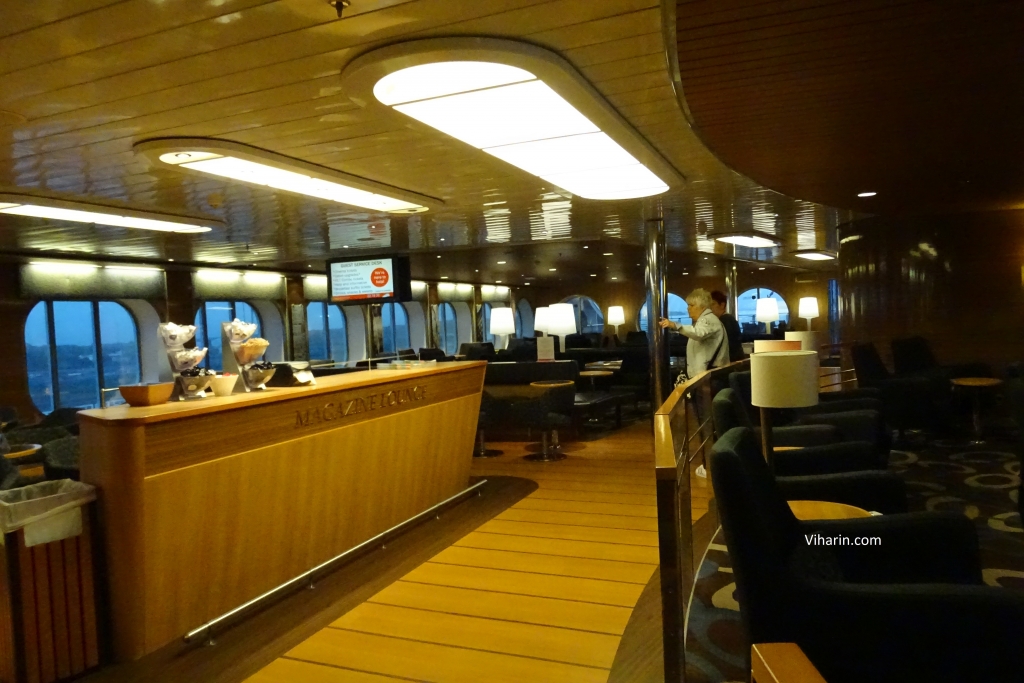 I was delighted to see all the glitter and jazz.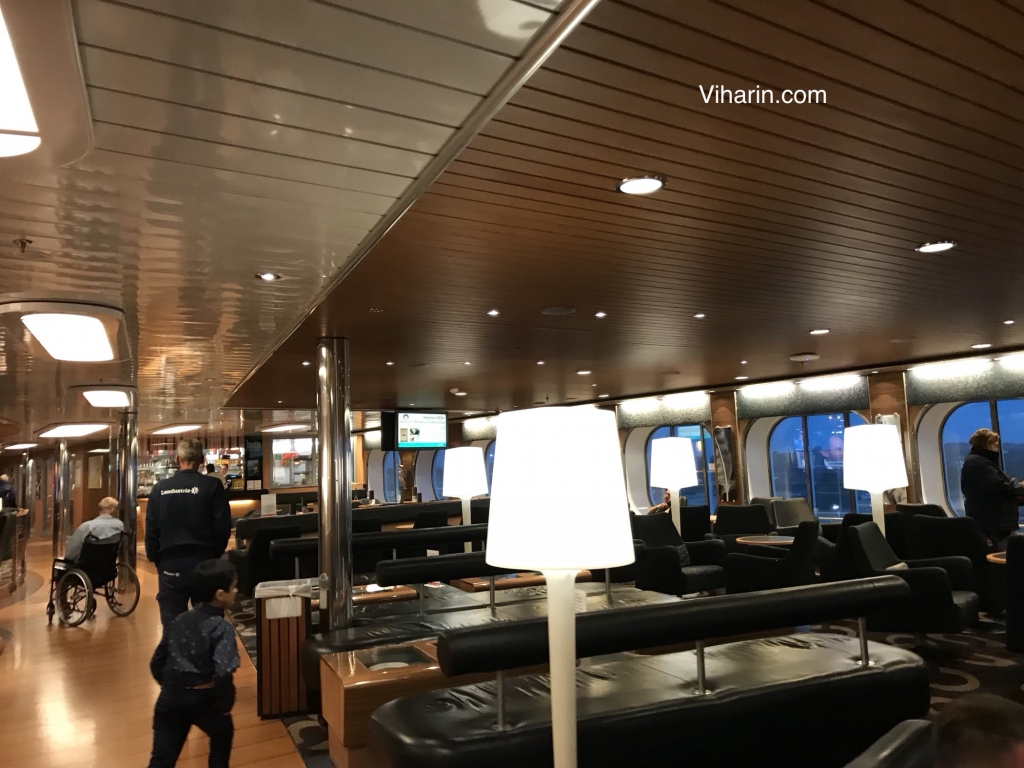 Food at Stenaline Cruise
We had food in the food court. Can you imagine, I had both Indian Veg and Non vegetarian dishes.
I couldn't imagine this would be the case that too in the cruise. Food was delicious.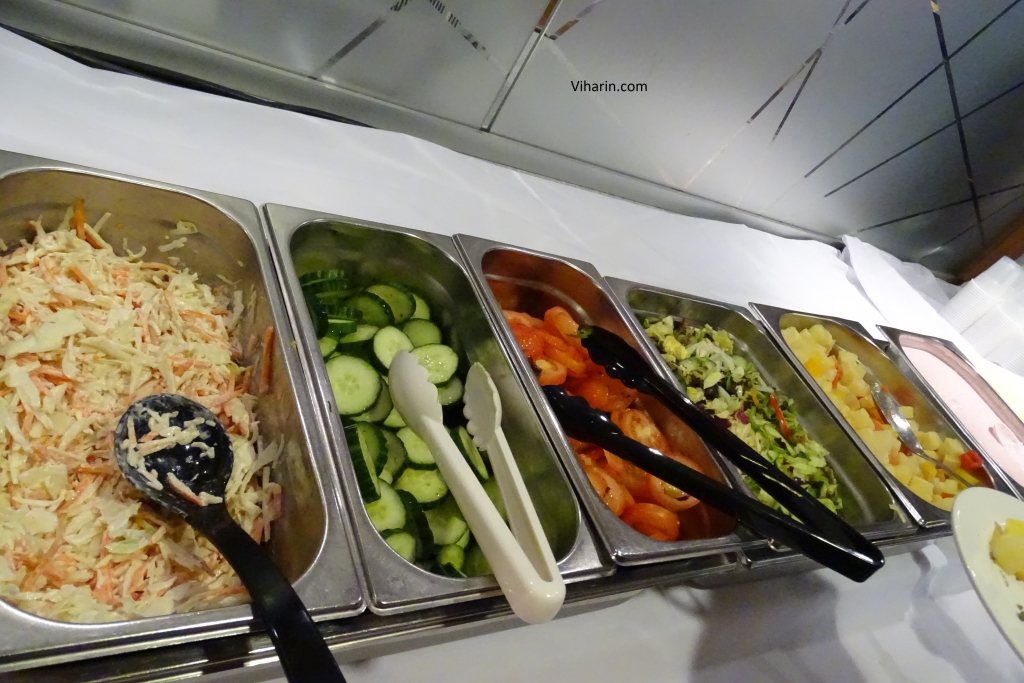 There were crispy, tasty fritters, mixed vegetable, mutton curry, chicken curry, salads, sweet dish had custard.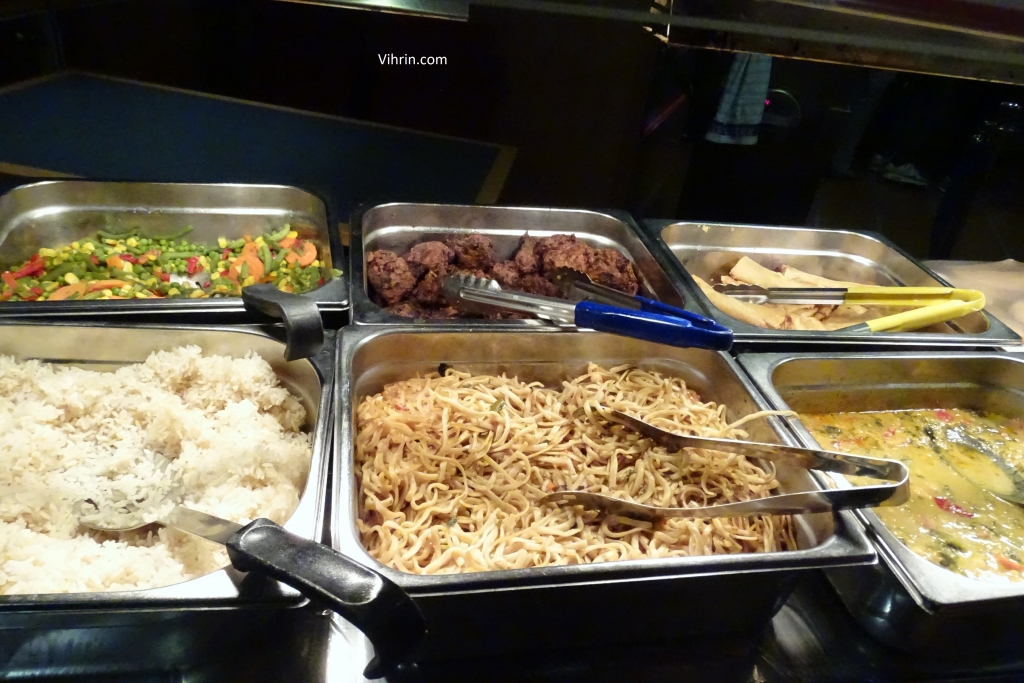 Oh, it was a lavish buffet. I just indulged in food. It was lusciously delicious. I didn't miss India at all for food. Even kids loved it. Me and my husband both loved noodles as well. The ambiance was good too.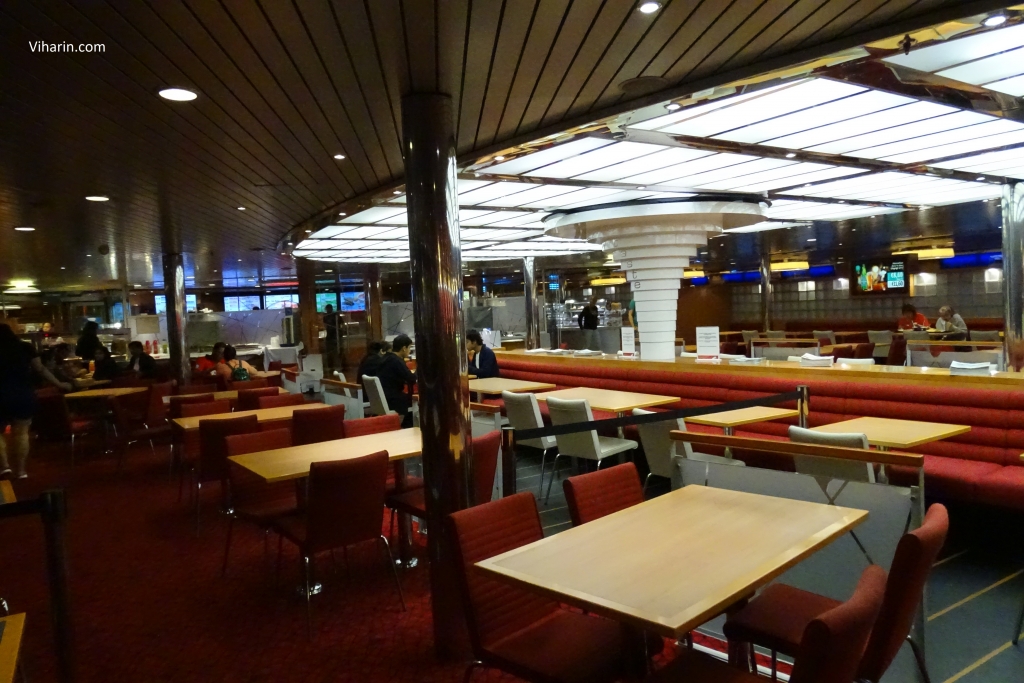 An old man came up to our table to create different toys with balloon. My kids were excited to get entertained.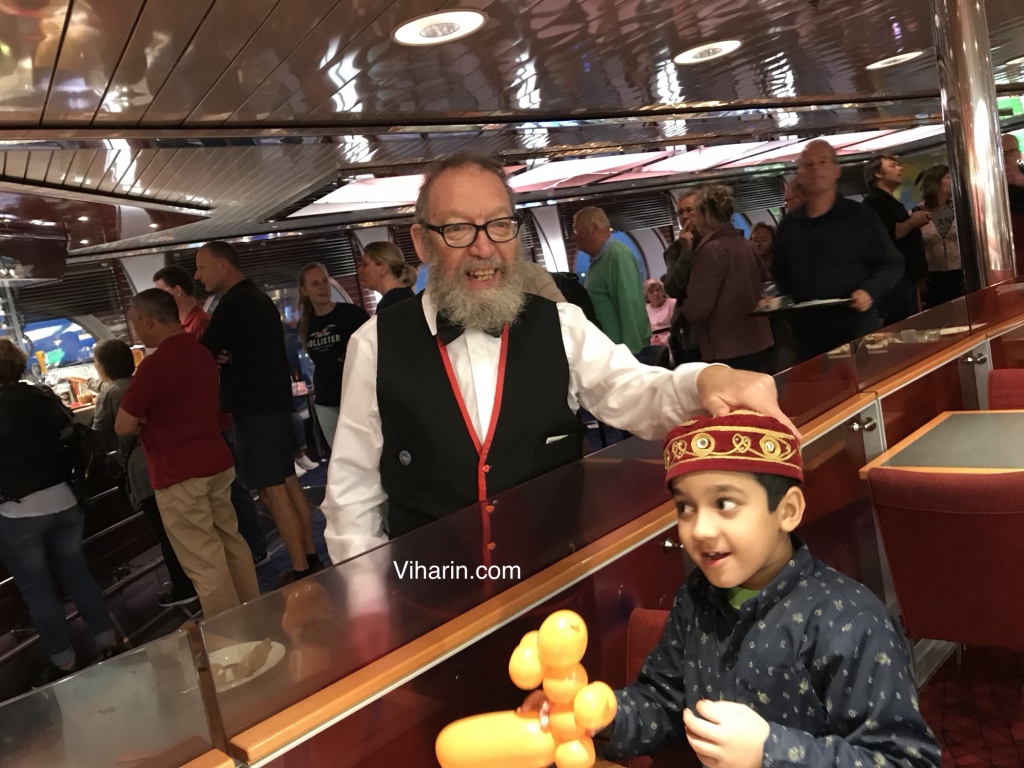 After food, kids enjoyed video games and we enjoyed ambiance of the ship. Kids also enjoyed the open space they had got. Lights, ambiance, food, experience had made our evening.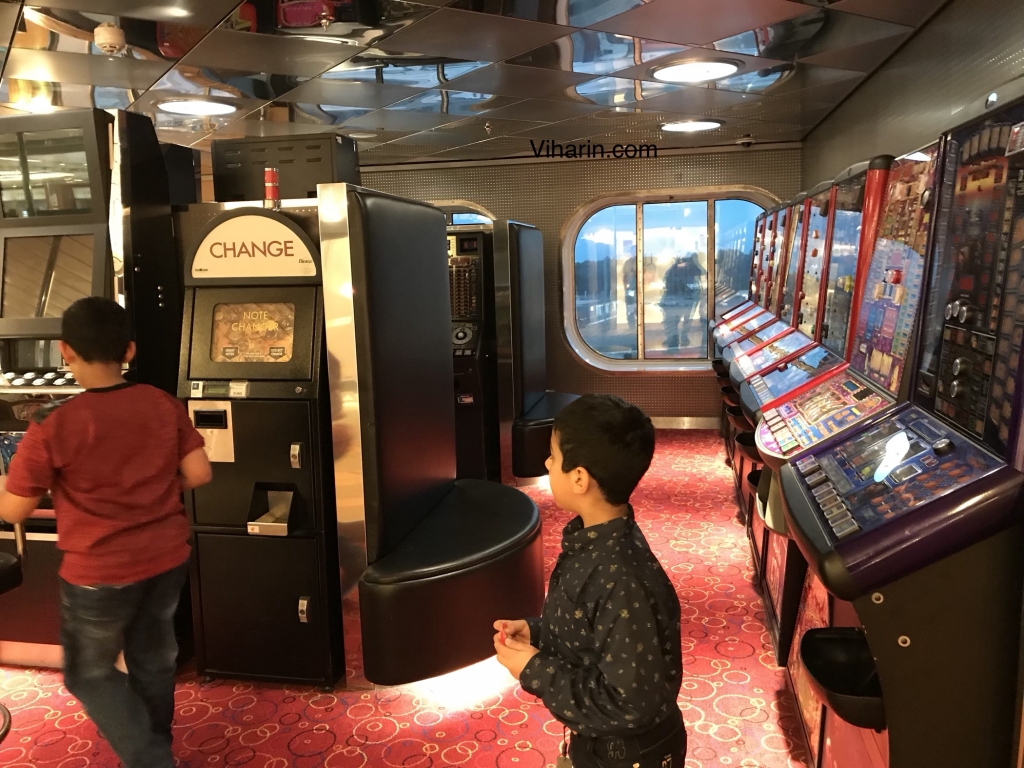 Soon, we got in our cabin. I loved my cabin. We had bunker beds. A window to see through the cabin was also there.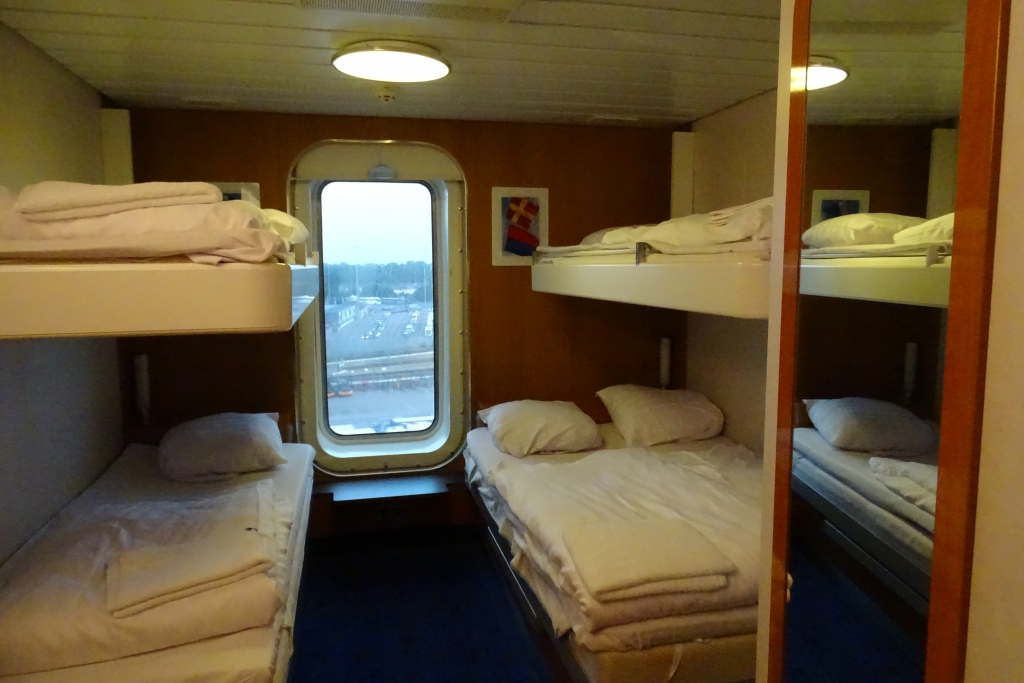 There was LCD TV as well.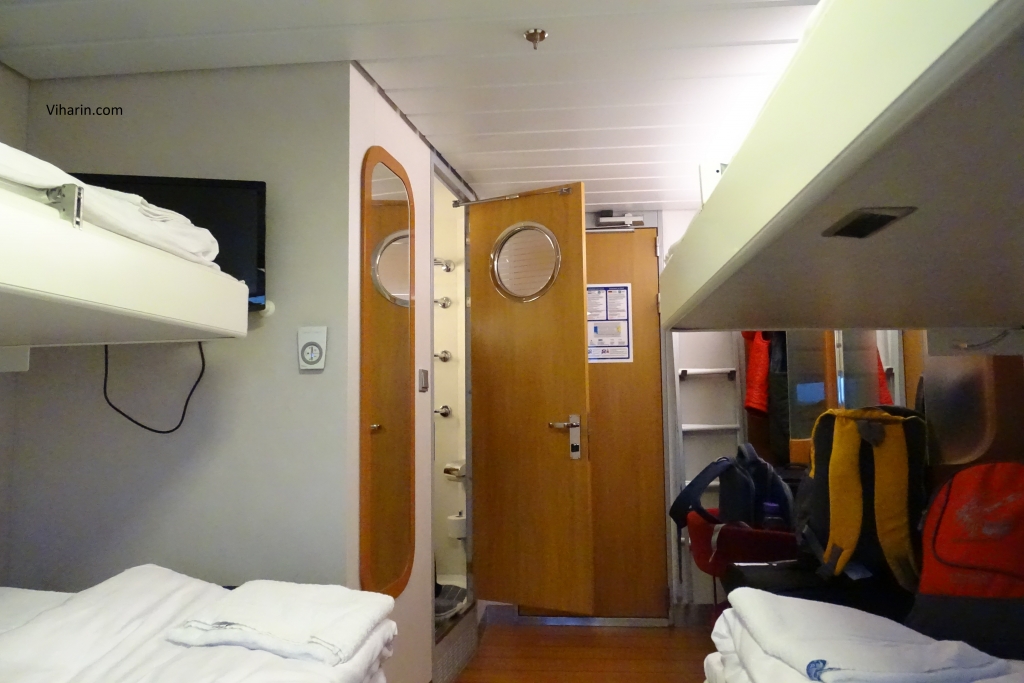 There was a small but good bathroom with perfect fittings.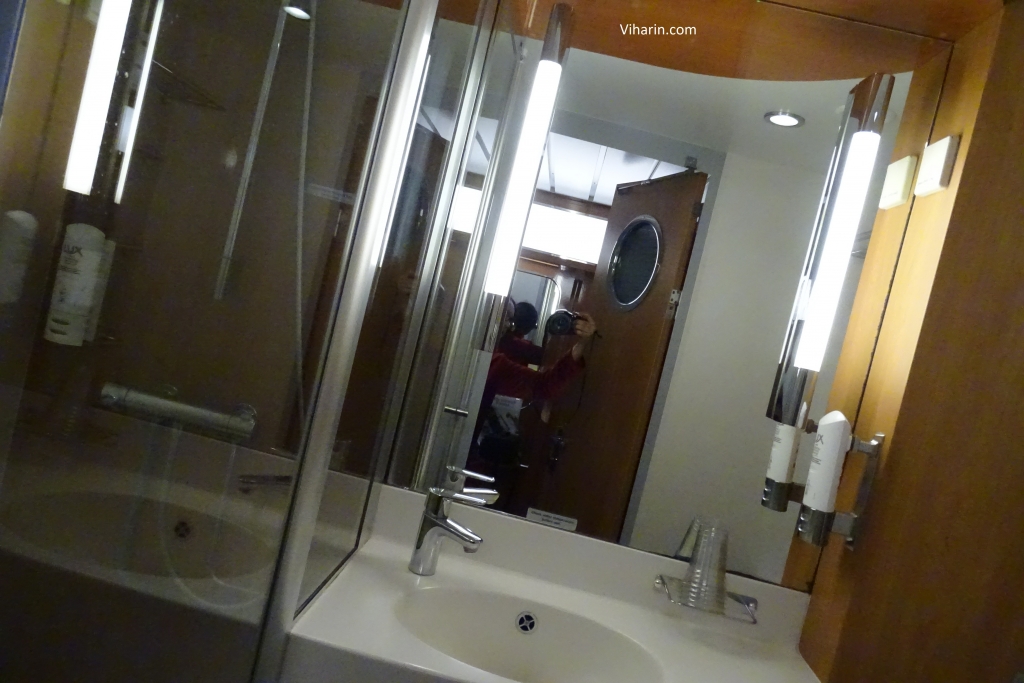 I loved my small and sweet cabin. We had a good comfortable sleep.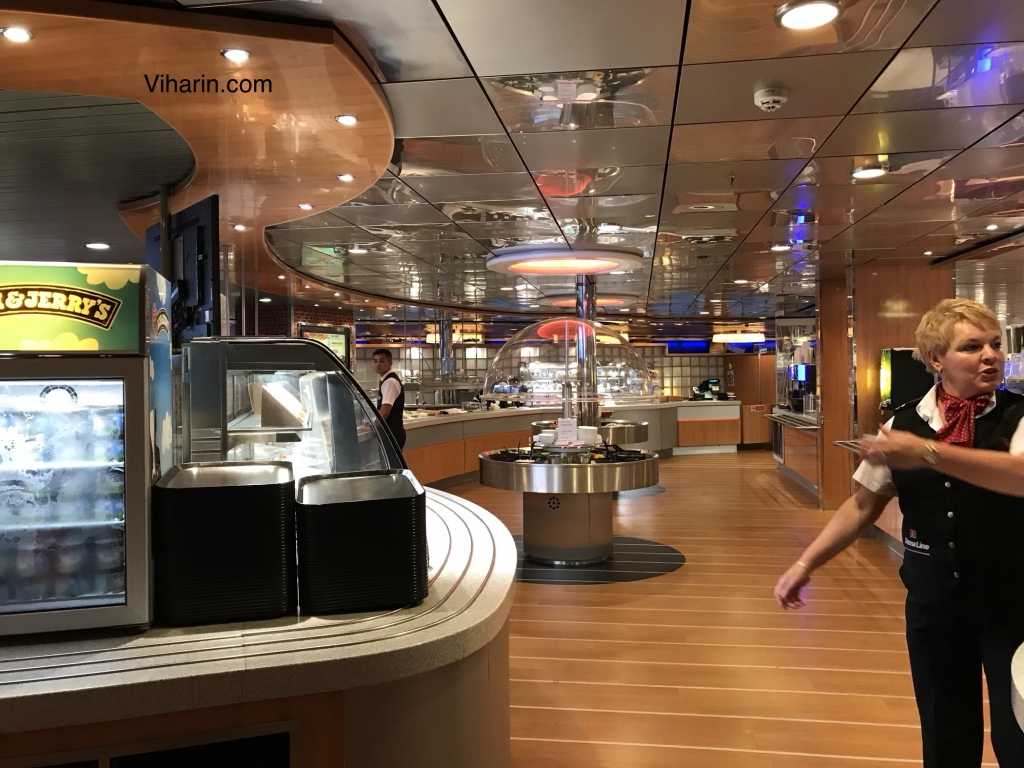 Next day, we got ready early morning for the check out.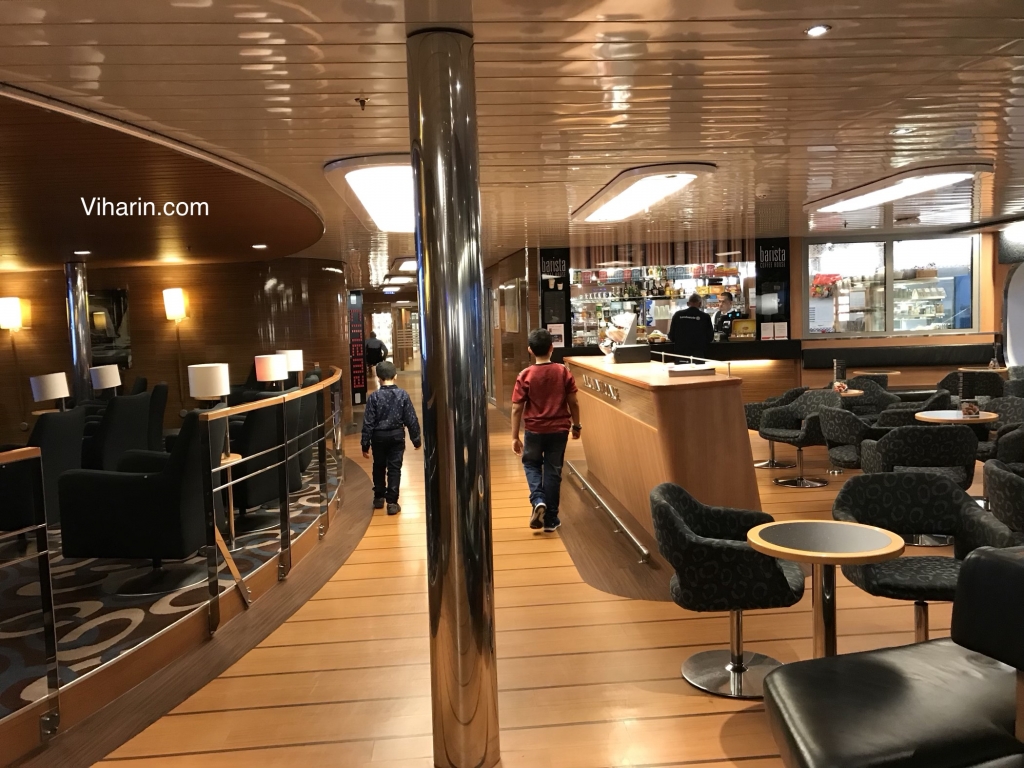 This was truly an experience of lifetime. Since this was my first cruise, I loved it all the more plus the sophistication and the hospitality we received made it worth the money we spent.
Nidhi KM
©Viharin.com®