I was invited to the exhibition 'The Fabric Soiree' by artist Nehmat Mongia which was held at Le Meridien New Delhi on 23rd January. It was a display of fabrics, weaves and designs.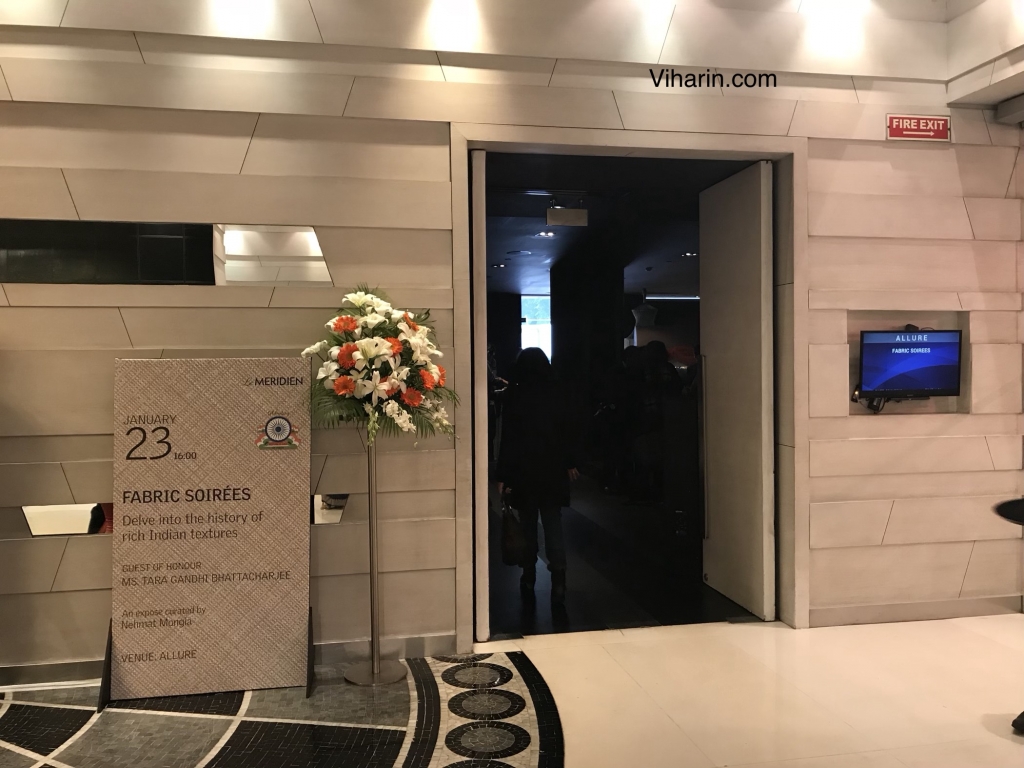 At the entrance of the hall, there were 21 feet installations of 28 weaves from all over the country- a testimony to the country's inimitable textile traditions.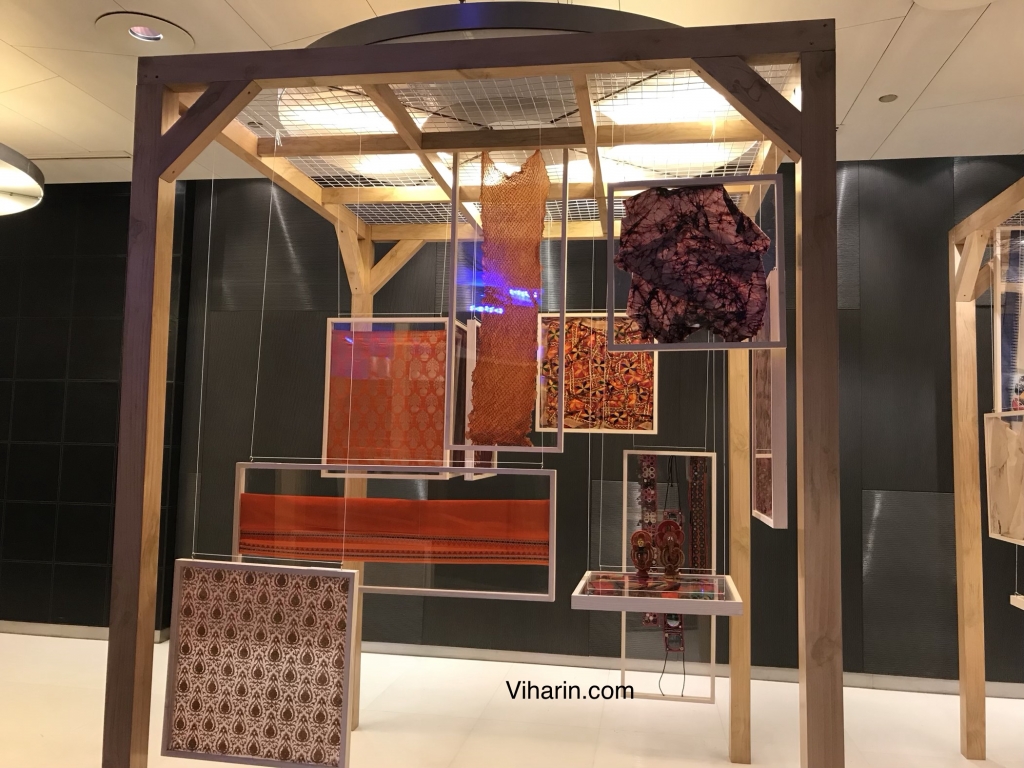 I was delighted to see those fabrics, designs and embroidery of those fabulous pieces.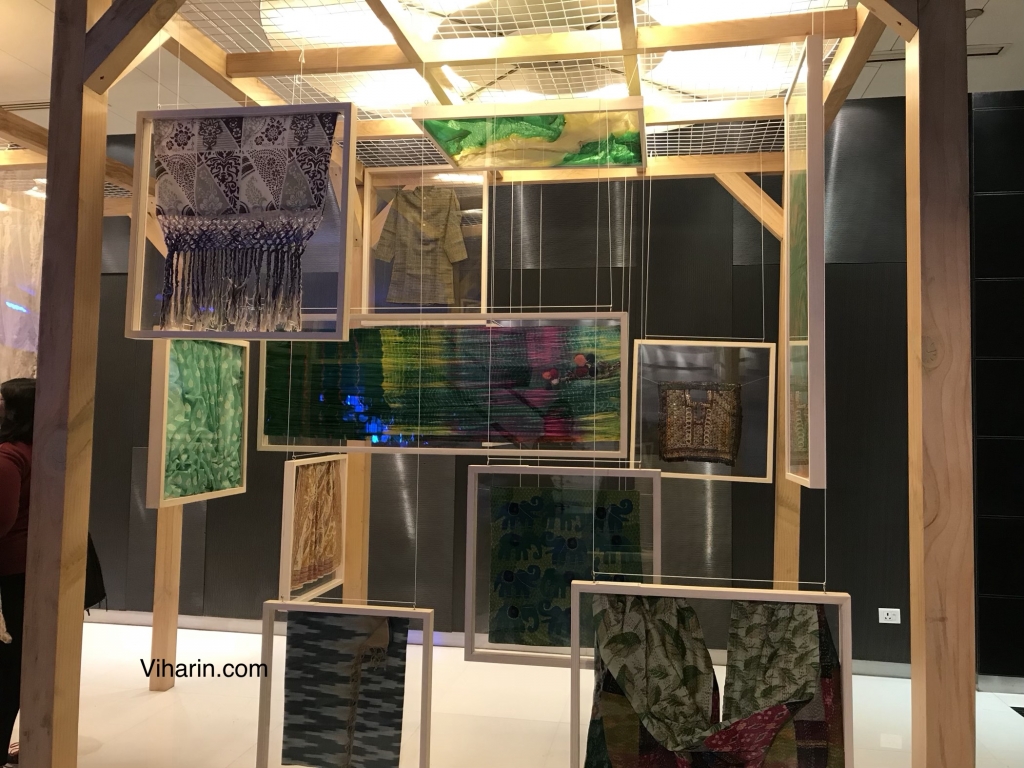 See this beautiful design. It looks so royal.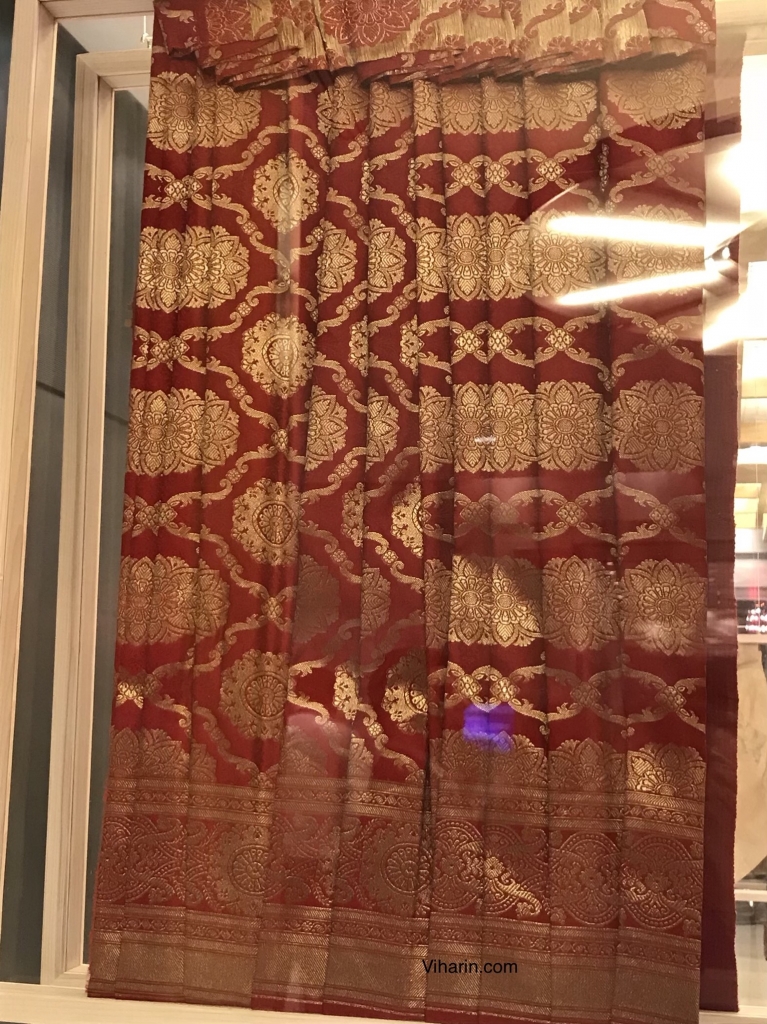 After I went through all the cloths and their embroideries and designs I was eagerly waiting for the inauguration of the same so by the guest of honour Ms. Tara Gandhi Bhattacharya.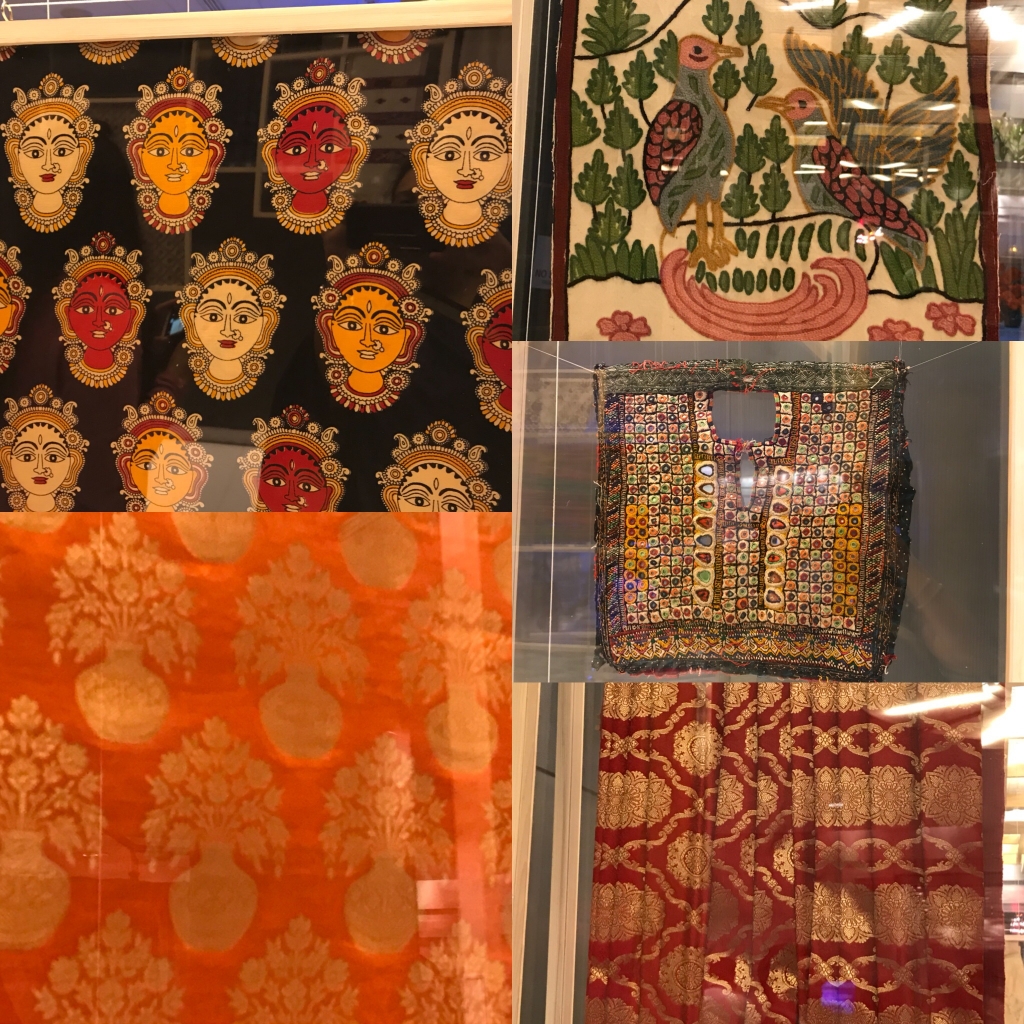 This Gujarati design below looks trendy yet ethnic. It can be worn with jeans and Skirts yet providing a traditional look. I fell in love with this top.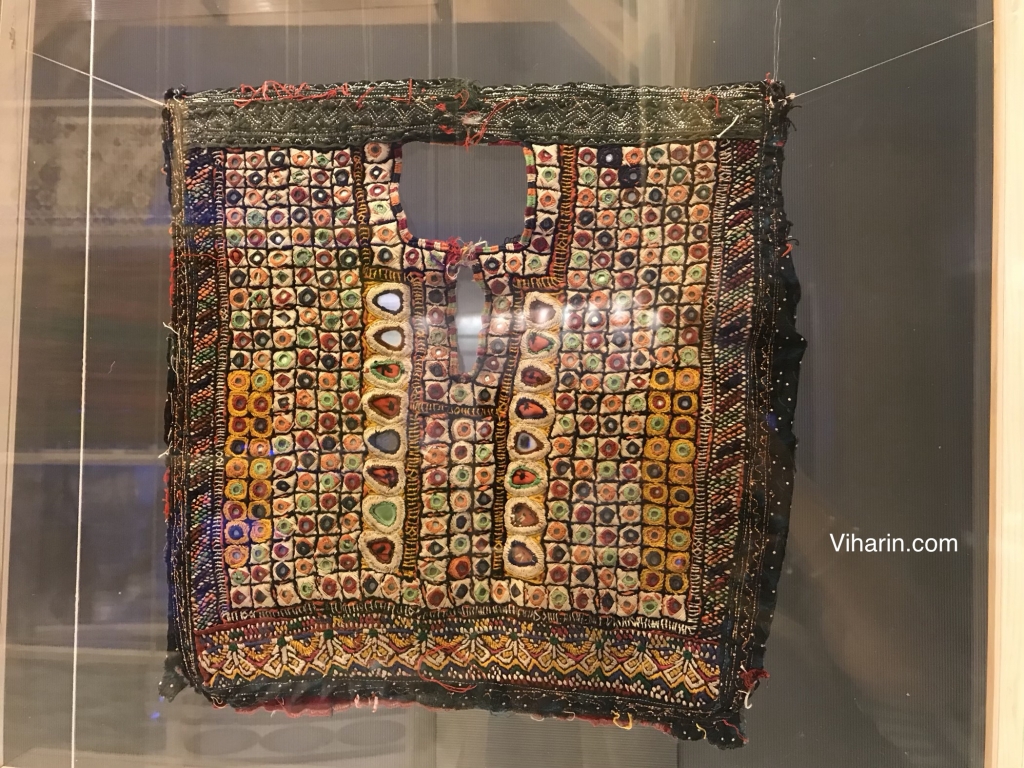 'The Fabric Soiree' was unveiled by Ms.Tara Gandhi Bhattacharya, grand -daughter of Mahatma Gandhi.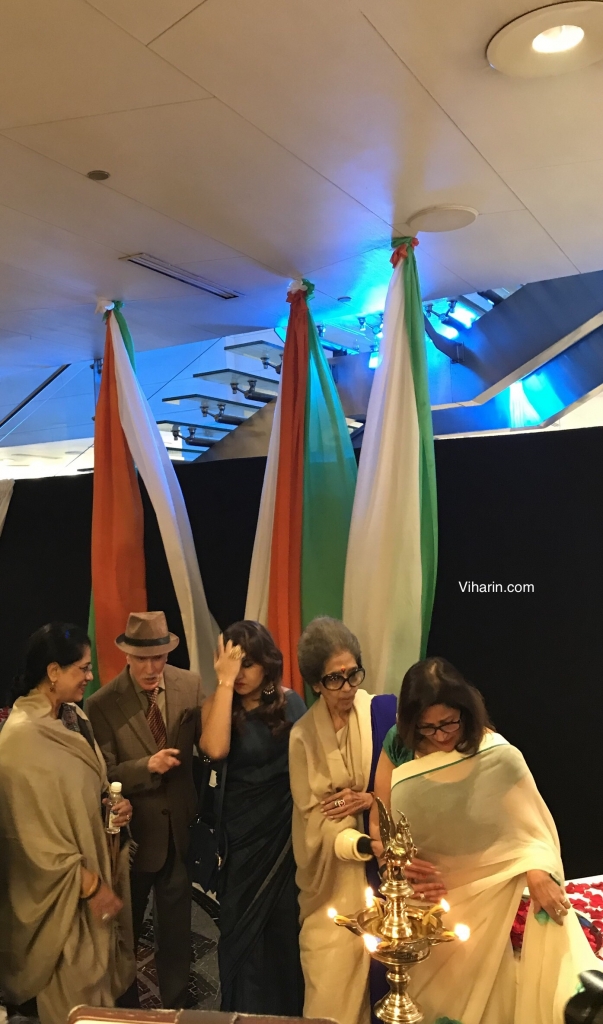 Ms. Tara Gandhi Bhattacharya lighted the lamp and said that people in India now value khadi more than earlier but at the same time they have less grammar and philosophy and of textile these days. She said Khadi is the soul of earth and country.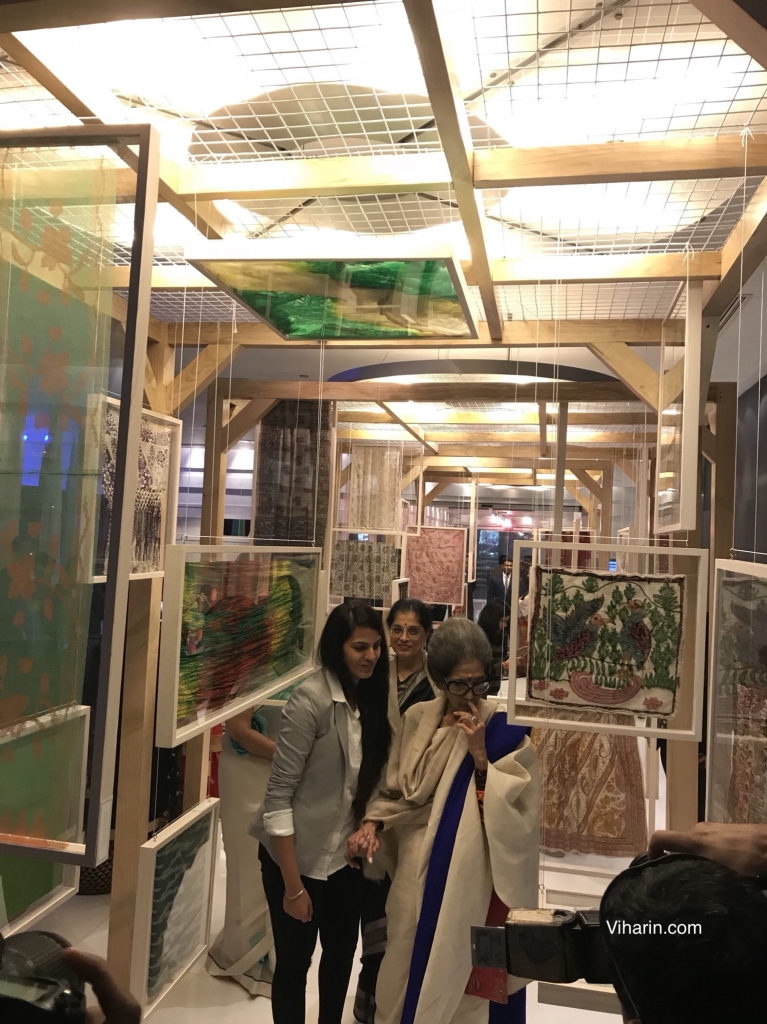 She mentioned that it's crucial for people to know about the value of Indian cloth and the and people should have more knowledge of it.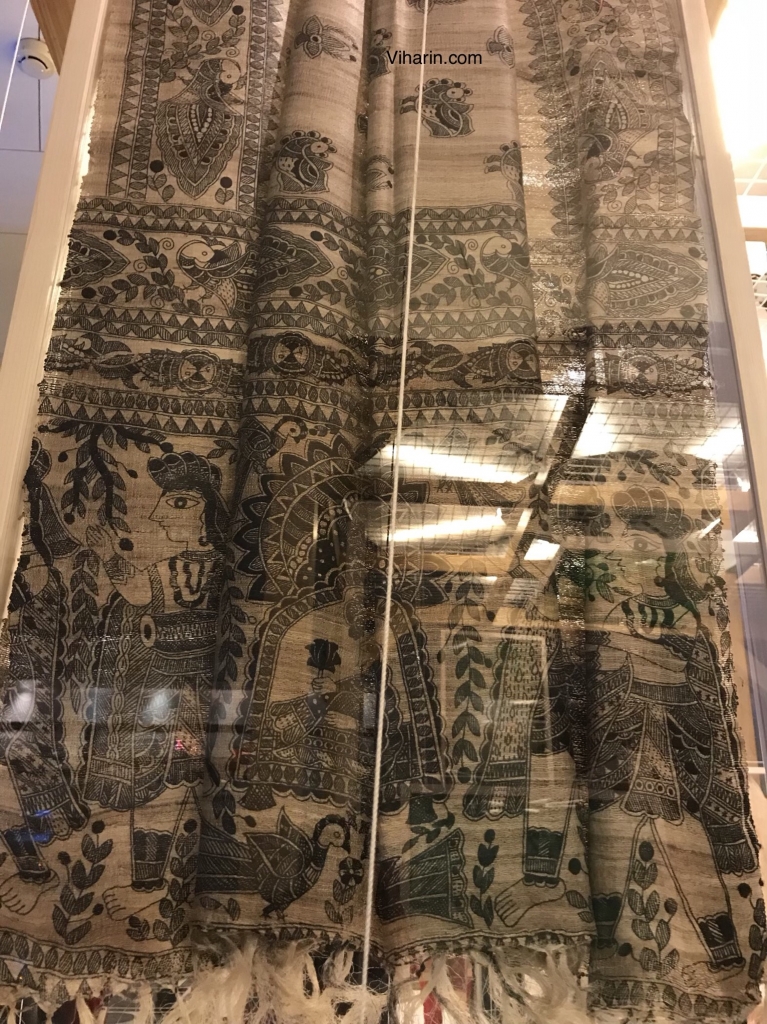 Then it was snack time! There were both veg and non veg snacks laid in the buffet. Beans bruschetta was crisp and delicious.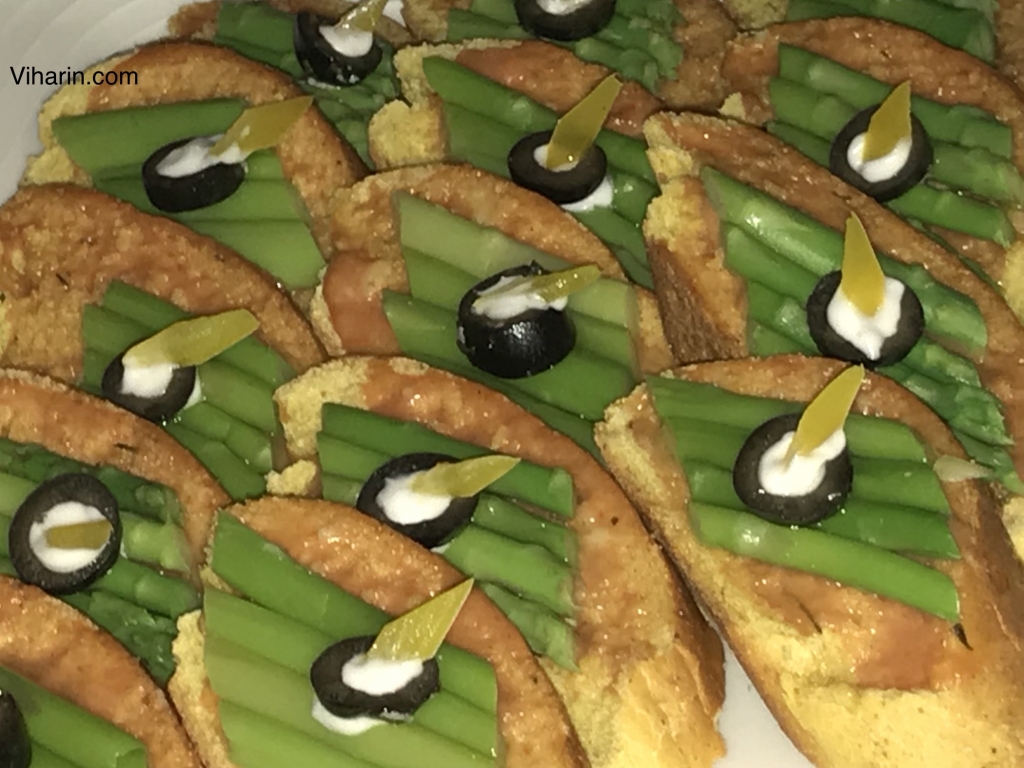 I loved the combination mixture of vegetable bruschetta.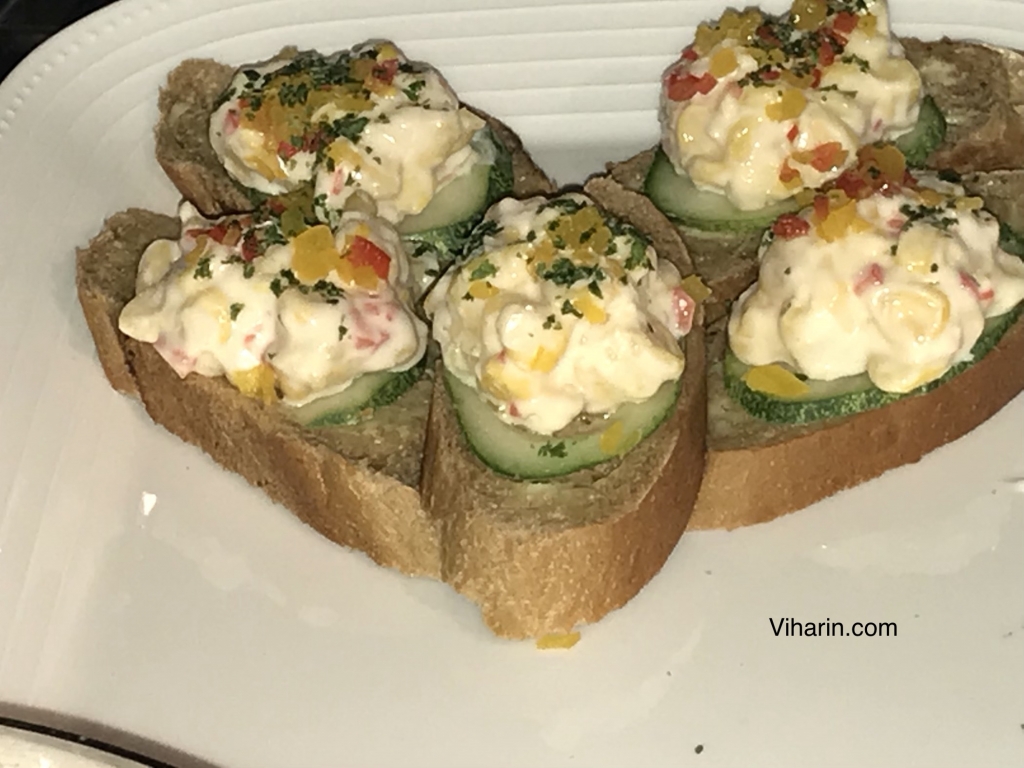 Vegetable kebabs were delicious and irresistible. It was not even oily and were crisp.    Your expectations would always be exceeded whenever dining at Le Meridien.
Overall, it was a fabulous experience as I had never been to a textile event but this one specially being from all over the country was irresistible to me and I had to visit.
Nidhi KM
© Viharin.com ®