Disneyland Paris is the first ever adventure park of Disneyland in the world.
We were all thrilled to visit Disneyland! It was like my dream come true!
We entered the dream world and kid's excitement knew no bounds.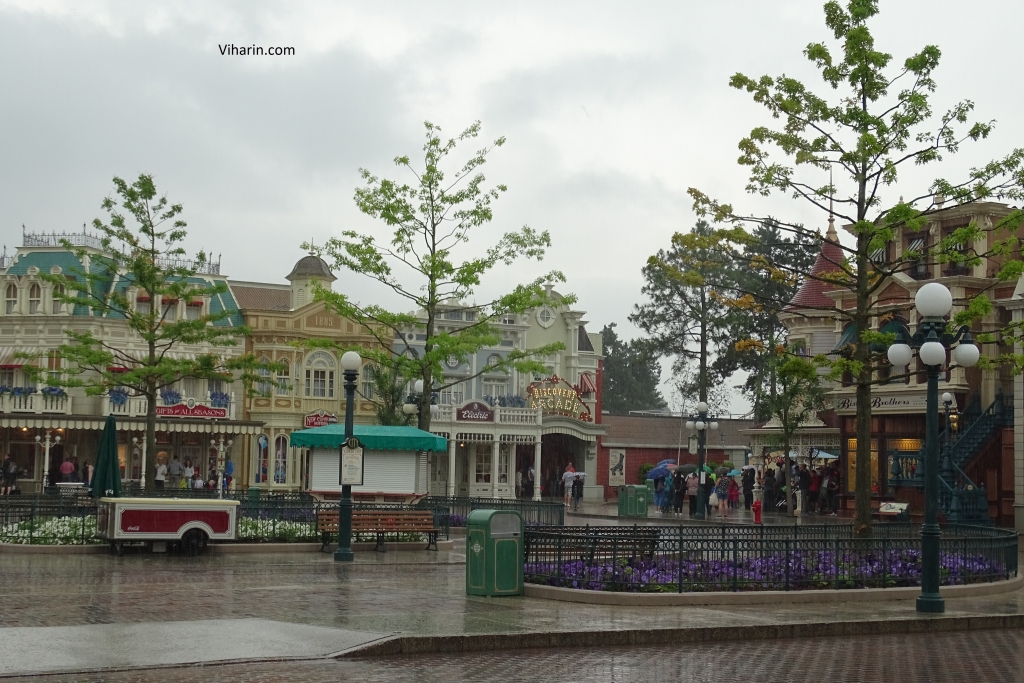 They were dancing and jumping around. We got our passes. The whole area of Disneyland Paris is vast. There are two sections in Disneyland. One is Disneyland Park and the other one is Walt Disney Studios Park.
Since it was our first time to Disneyland , our tour guide suggested to do Disneyland Park. As we entered the Disneyland Park, it was indeed a DREAM WORLD!!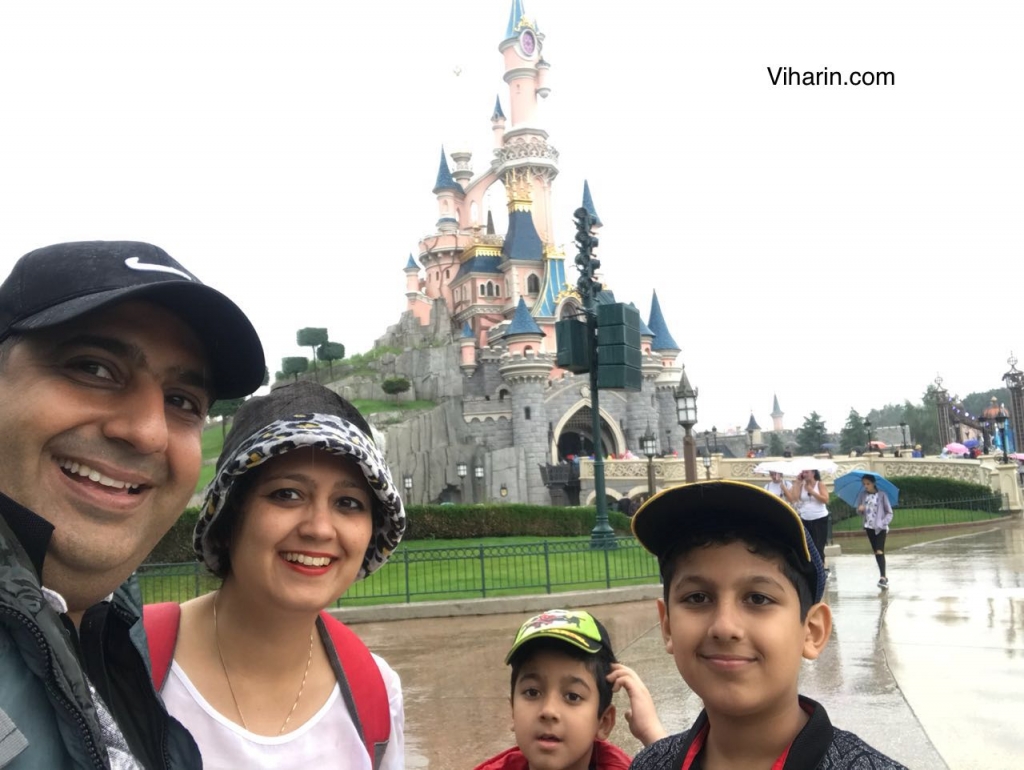 There were beautiful castles, jazzy lanes, nicely decorated restaurants, swings, rides and even scary rides!!
We loved the ambiance of the place. There is a train that takes you through all the sections of Disneyland Park. We got into that train. It was like a toy train.We got off after one or two stations and starting strolling around, inspecting and observing rides.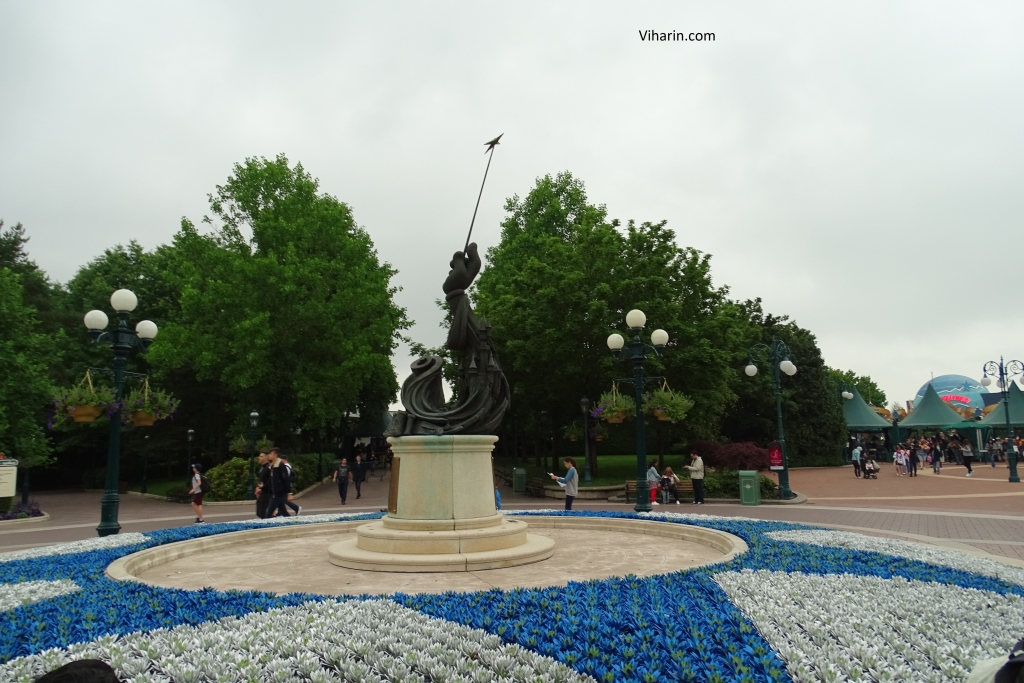 Suddenly, it started raining heavily and all the outdoor rides were stopped. We utilized that time to do indoor rides like Pirates of the Carribean.
This ride was very interesting. My little one got scared being small. This ride was in total darkness and there were any scenes that we experienced like the attack of pirates in the dark.
The whole ride was in a boat. There was also a lifesize experiential scene that depicted the lifestyle of pirates like dances, cooking and meetings. We also did a little ride on car track through the journey of the kingdom.
There were restaurants around the area where we could dine. But, we had taken our home cooked food and enjoyed it in the park. There were toilets well distributed.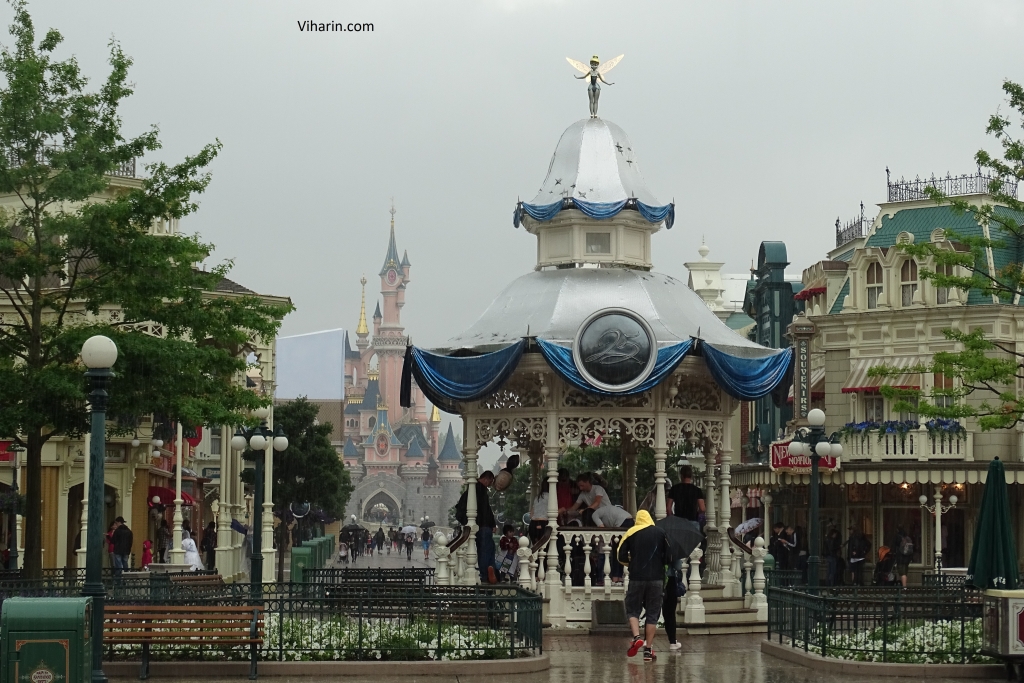 After a while, rain stopped and outdoor rides started working. It was fun to ride Indiana Jones and the temple of Peril backwards. There was a huge queue for this ride.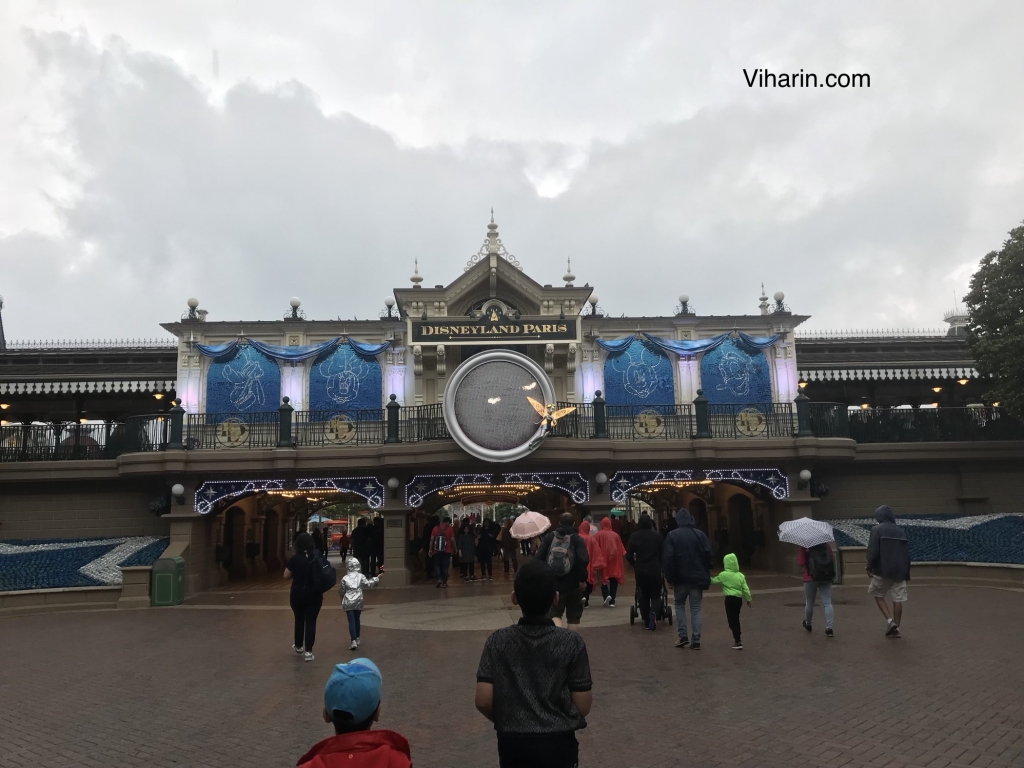 My elder son accompanied me for this ride. We had a blast! The ride had three to four points of a high speed downfall and a 360 degrees turnaround. Oh my Gosh! It was such a thrill.
We also did Big Thunder Mountain. It was also a big fun. There is only age limit up till three years.
The whole area is so huge that you need one full day to do Disneyland Park. There are many themes in it like Fantasy Land, Adventure Land, Frontier Land and Discovery Land. One separate day is required to do Walt Disney Studios Park. We didn't do the latter.
After having some more rides and enjoying the place, its ambiance and the weather, we left for the day with lifetime memories. It was a great time spent with kids. It was a different experience to have home made food , enjoy rides with kids. I got to spend a good time with my family. Simply loved it. Highly recommended!
Nidhi KM
©Viharin.com®