Hyatt Regency Ludhiana is centrally located at Sherpur Khurd road. It is next to the Westend mall and near Ghumar Mandi. So, travellers can have easy access to shopping both for branded and non branded items. I always feel good if I see a mall near where I stay so I can be rest assured for any need that might arise during the stay. When we reached there, it was already 5pm. As we entered the property, we were welcomed by refreshing flavoured water! After a long trip on road, we felt relieved upon reaching there.
Ambiance of Hyatt Regency Ludhiana
Lobby was vast and pleasing! There were few seating arrangements in the lobby so one could have good option for waiting while having enough space for self. Reception was to the left. Stairs to the right lead up to the restaurant Kitchen 95. I will be separately reviewing the restaurant Kitchen 95.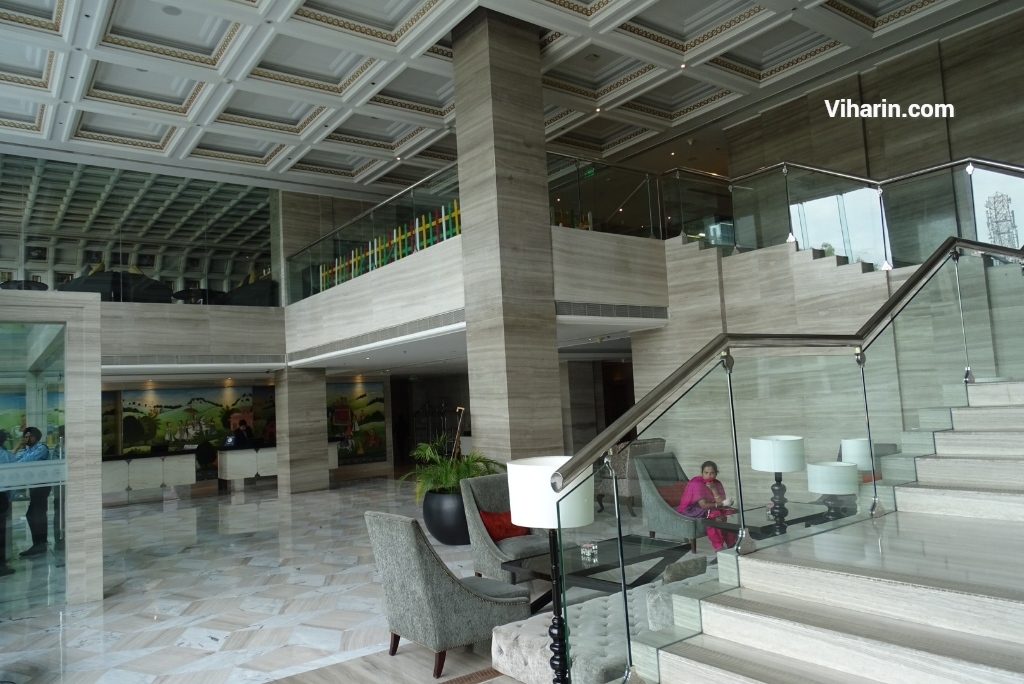 Opposite to the restaurant was a little kids play area. We could see bean bags there and a little colourful fence to attract kids. There was another restaurant Tanur by the side which was nicely done up. Its an Indian cuisine restaurant. I loved its ambiance which was exquisite and unique.
There is a well equipped gymnasium. Banquet halls are at the lobby area only.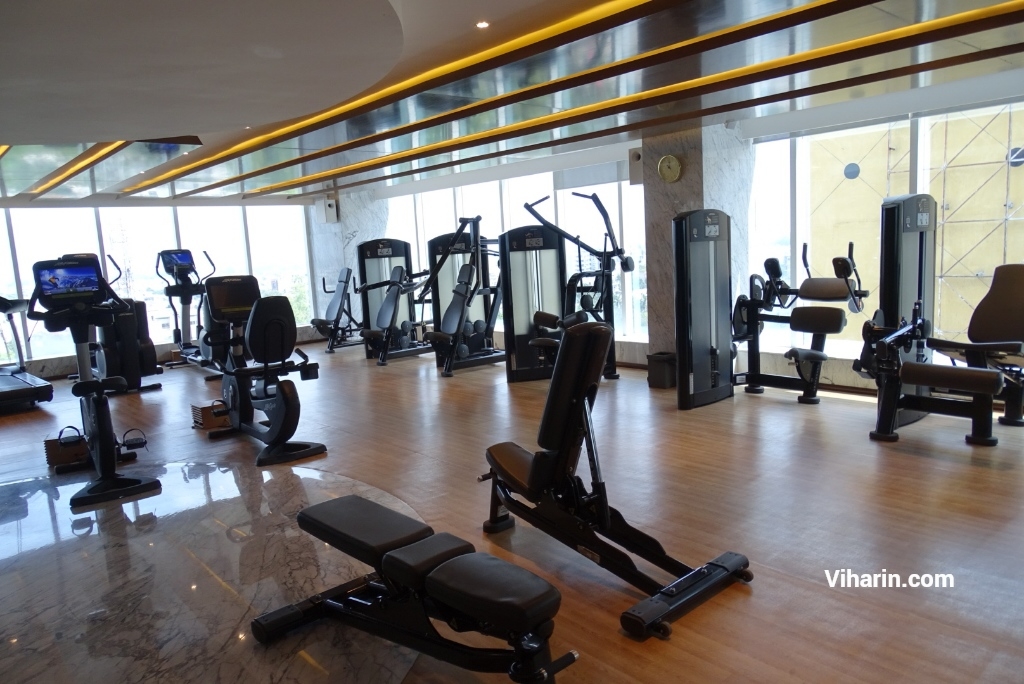 Presidential suite at the 7th floor is beautiful!
It was tastefully done up and radiated a royal ambiance in a sophisticated manner!
I learnt that Actor Salman Khan had stayed there for some 15 days or so for a shoot.
The hotel also has conference rooms facility.
Our room
Our room was a nice one having the city view being on the 6th floor. It was nicely done up with strategic spacing. I liked the way cupboards were covered with mirrors in combination with washroom door. The marble on the floors and walls had a great combination. Room was sparking clean and neatly done up.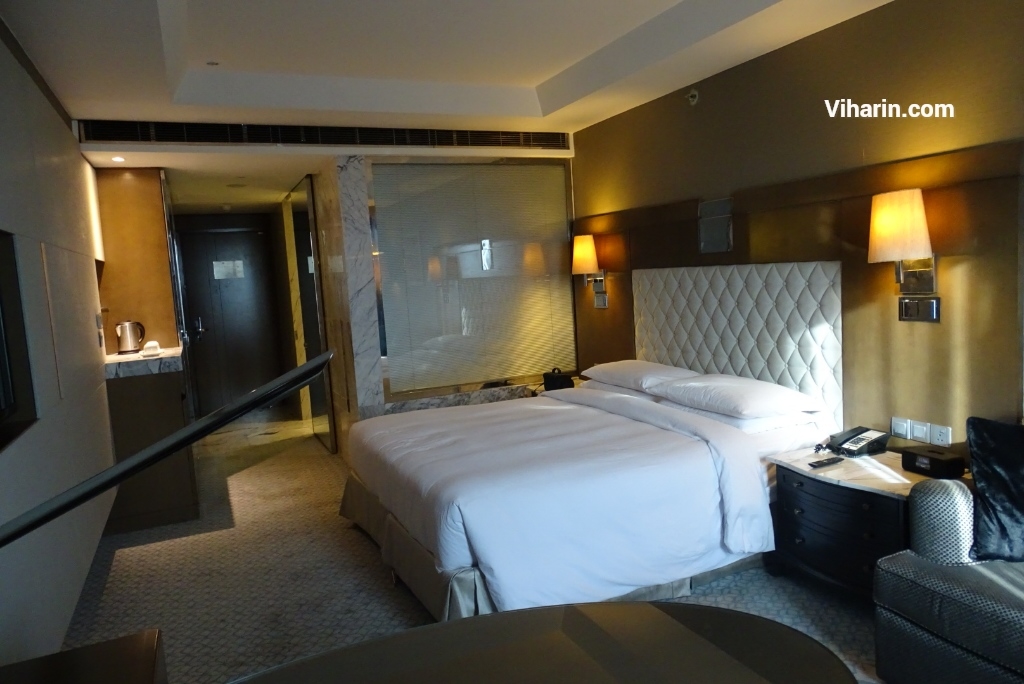 There was a cubicle in the bath along with a separate shower. Our room had all amenities and had a perfect wifi connection.The room was comfortable and we all had good sleep quality. Room was spacious enough having a sofa, study table, center table along with enough luggage space. Kid as were very happy in the room.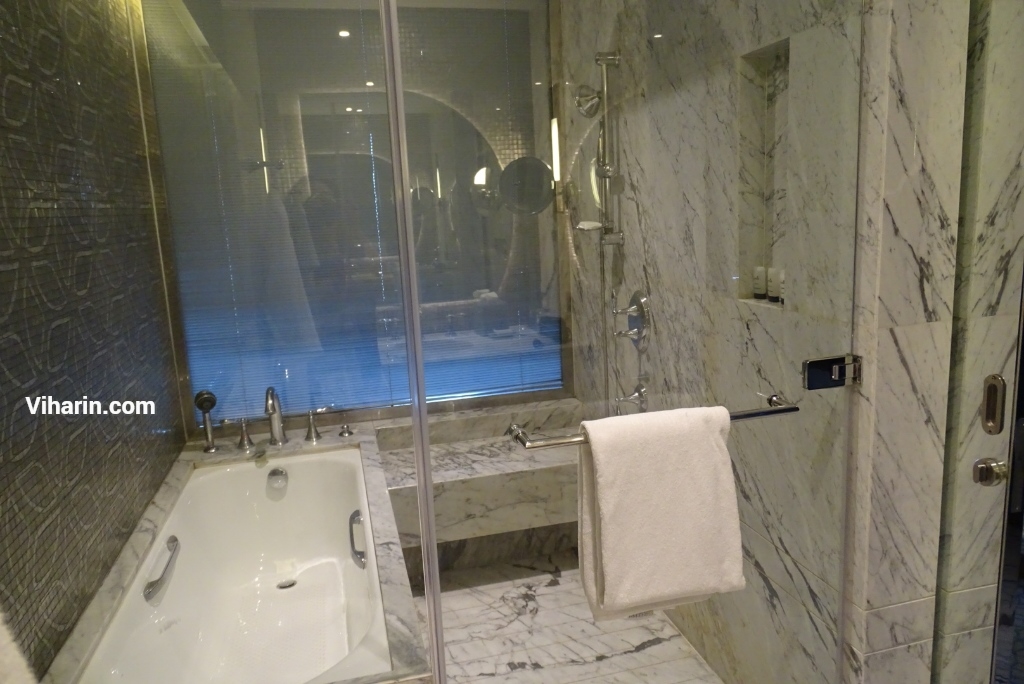 Our Experience
We wanted to relax for a while. So we settled and went for swimming. It was a nice experience at the pool. Pool was at the terrace, one could see the skyline and enjoy the sunset while swimming.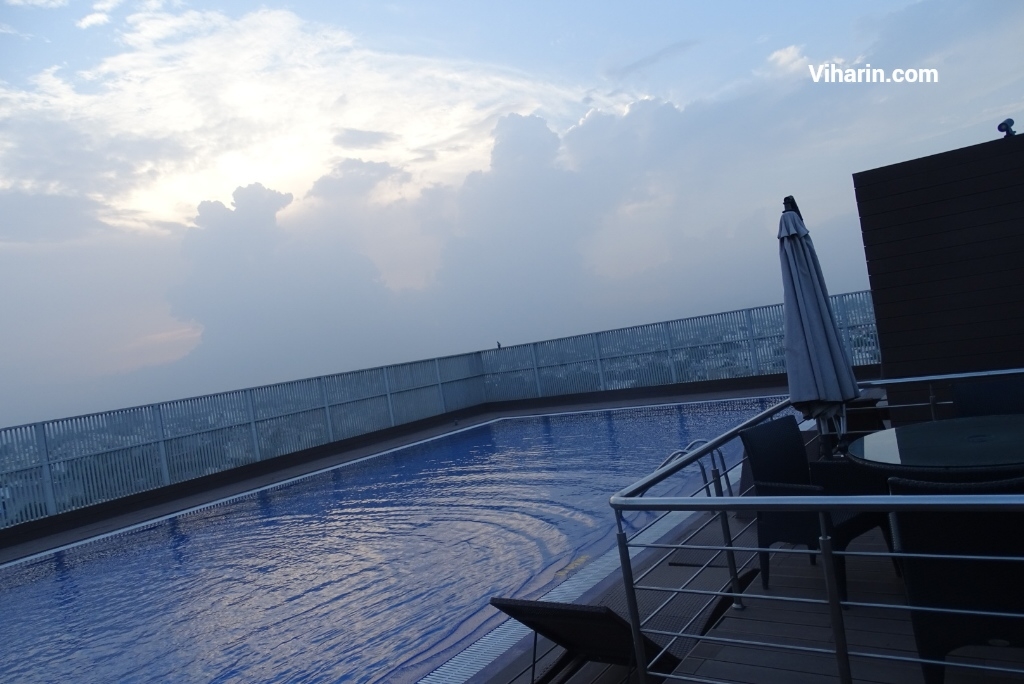 Then we took some time to rest at room and went for the dinner which was delicious and served by courteous staff. Kids were provided special attention.
There was flag hoistimg ceremony. When I reached, patriotic songs were being played. I liked the overall atmosphere. We then headed to Kitchen 95 whiuch was full of guests. After having sumptuous breakfast in the morning, we checked out. Overall, it was a nice stay at Hyatt Regency Ludhiana.
I recommend this property for both business and personal stays.
Nidhi KM
©Viharin.com