It took us some three hours to reach from Ludhiana to Mata Chintpurni Temple. It was a pleasant drive with perfect smooth roads and monsoon season, greenery all around! We saw birds enjoying. How three hours passed, we did not even realize.
Our experience of Mata Chintpurni temple
Upon reaching there, we learnt that it being a long weekend there is a huge rush on the roads and there is a big line of pilgrims. So, we parked our vehicle on the side and and took a mini van. Way to the temple is very green! It was as if we were transported to the forest world where the path is muddy and uneven and as if we were moving in a safari! We all loved the way and greenery. We got a very nice feeling of visiting the temple. People out there are really helpful. There is a big market for shopping. Shopping can be of Prasad, items of worship like Dias, agarbattis, chunnis and Chhatra for Mata rani and many other things. One can even buy related clothes. One can easily spend 2-3 hours exploring the market, taste sweets.
The van driver dropped us at the Bhavan complex. There was a big waiting. It took us some two hours to do the Darshan. When our turn came, it was a quick quick darshan. Photography was not allowed inside so we could take photographs of the complex of the Bhawan.
We were very happy to do the darshan with four of us together. We loved the aura and everyone was shouting Jai Matadi Di! Jai Mata di and it was the full euphoria around. The atmosphere was such that you get engrossed in the divinity of Mata Chintpurni. We could manage to get our space in the big crowd but it was worth visiting the temple. There was a feeling of contentment when we did Darshan.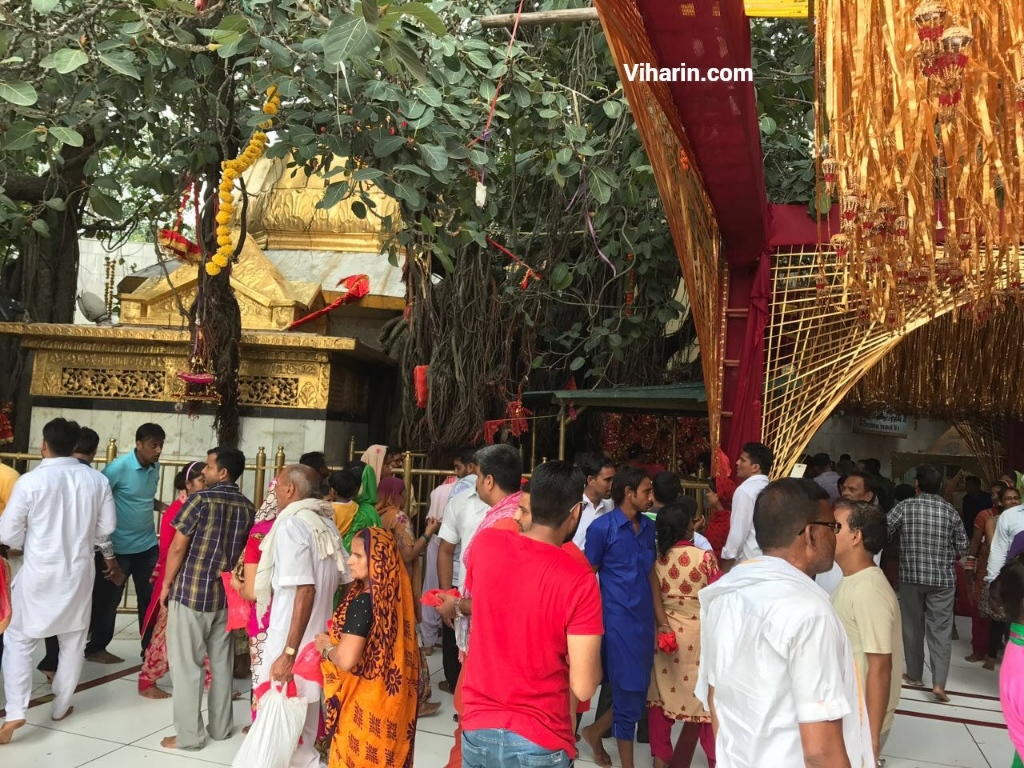 The temple is said to be the place where when Sati Mata's  head fell off  when Vishnu Ji divided her body into 51 parts by chakra. Since then this place became famous and temple was built and people come to worship. This particular place is very much is very famous across the amongst the Hindu people in India.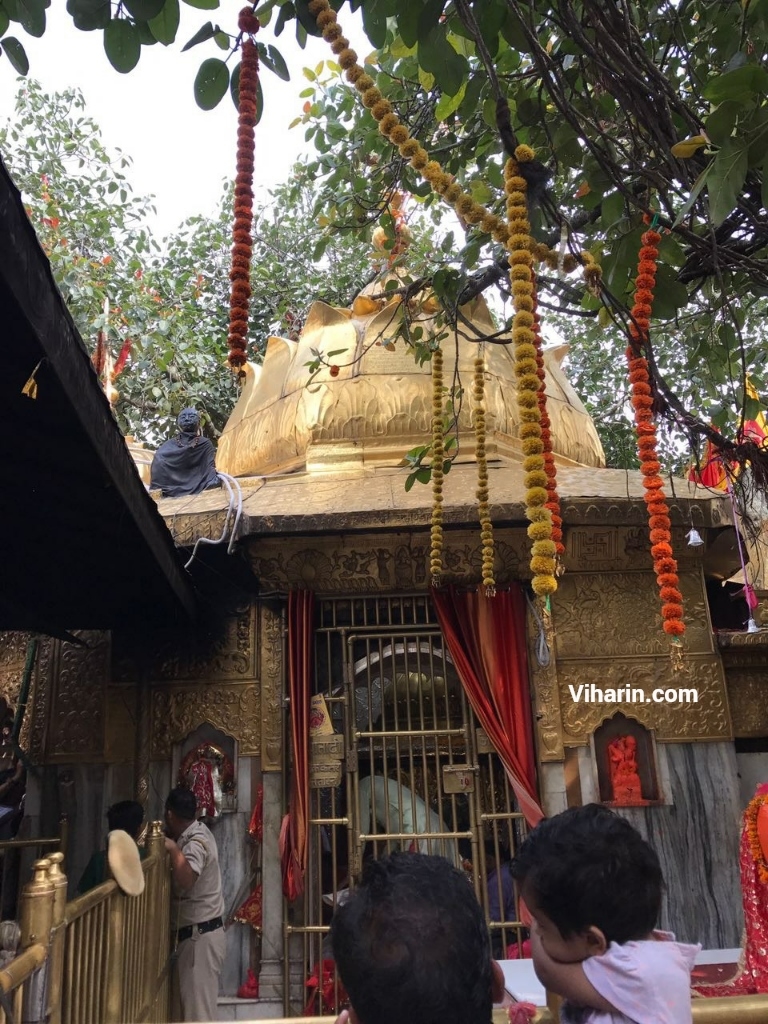 There was a peeple tree that had many red chunnis (stoles) tied on it. It is a belief that if someone ties a chunni with a wish in mind then that wish comes true and the person has to visit again to untie any one chunni. It is a way to thank God for granting the wish.
There are many Bhandaras that are being organised outside the Bhavan complex. Some Bhandaras that are prepared by kids and to encourage their cooking skills and to give them more motivation people keep on inviting guests to join the langars. It is a beautiful scenery out there. There are many eating joints near the temple. The one that we stopped at was Sagar Ratna of the president hotel. there are many hotels where one can stay also overnight at budget hotels, Dharamshala and luxury hotels.
We came out very contented from Mata Chintpurni temple. It was overall a great experience. A must visit temple.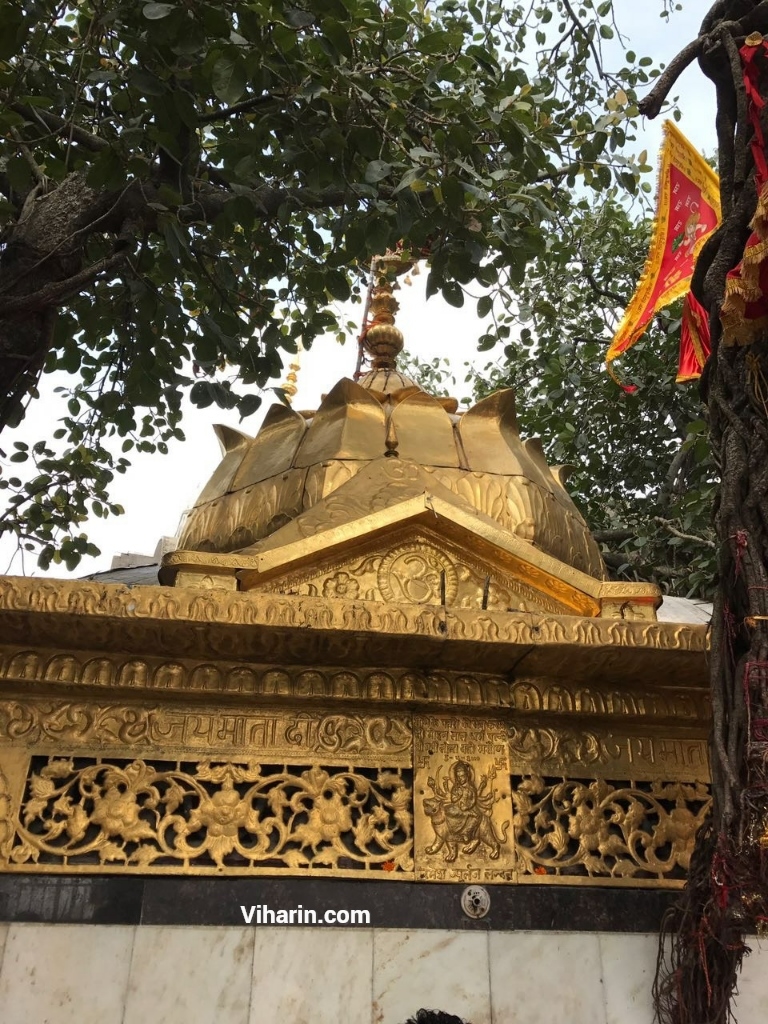 Nidhi KM
©Viharin.com