We had planned our religious trip from Ludhiana till Chamunda Devi. It was indeed a fantastic trip. I am glad it came out well.
We first started from Delhi at 3pm after completing our tasks for the day. We had planned our trip in such a way that we get to rest overnight in Ludhiana while going and coming back. One has an option to halt at Chandigarh also, but since we had our friends and relatives in Ludhiana, we chose the same for our halts.
We enjoyed the route as it was very fast and smooth. Everywhere the scenery was refreshing so we did not even feel tired throughout the way. We could see birds enjoying themselves in the beautiful weather.
It was a pleasant drive in monsoon season. It was greenery everywhere.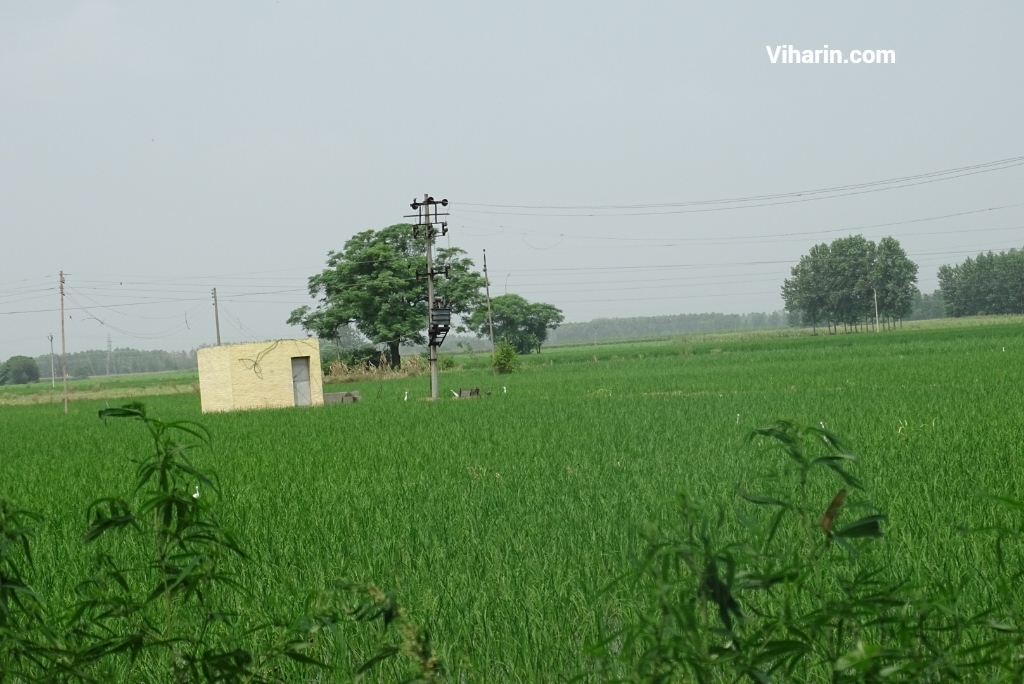 We even stopped at one of the farms where labour was ploughing the fields. We wanted kids to learn respect for labour and understand the kind of efforts that go in cultivating crops. So, we encouraged our elder one to plough the fields. There was a water way being made. My elder one was very happy to plough and help with his little strokes in water way.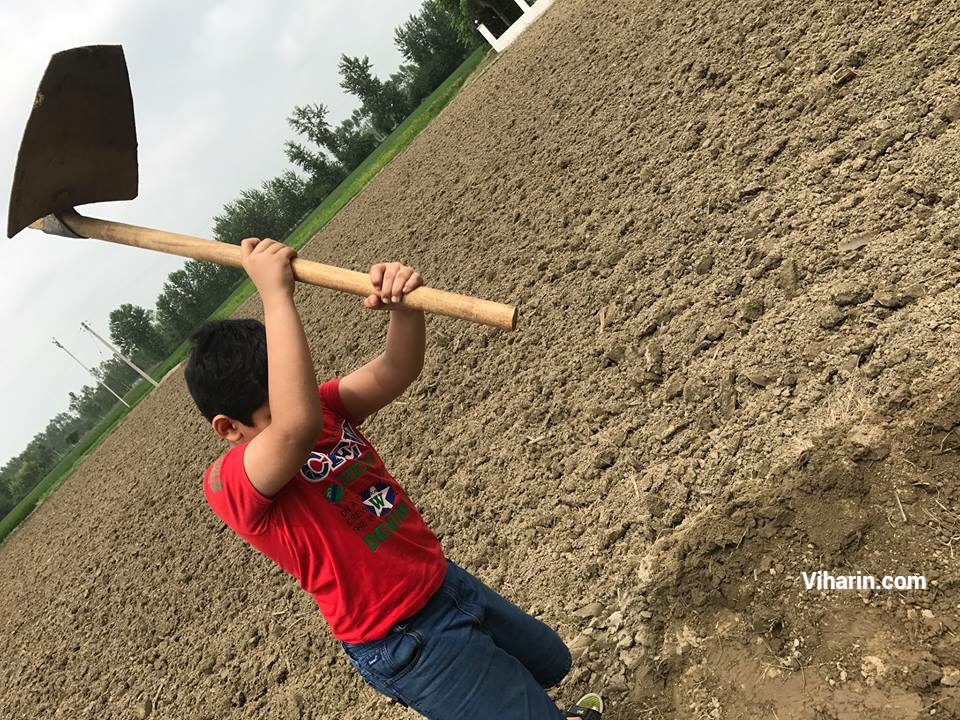 Then kids had an experience of tractor as well.
We reached Ludhiana around 9pm conveniently with three halts on the way.
There was huge rush at the temple, it being long weekend. Since there was parking problem and roads were rough, we decided to park our vehicle on a stand and hired a mini van till Bhawan complex. I am going to write a detailed review for Chintpurni temple.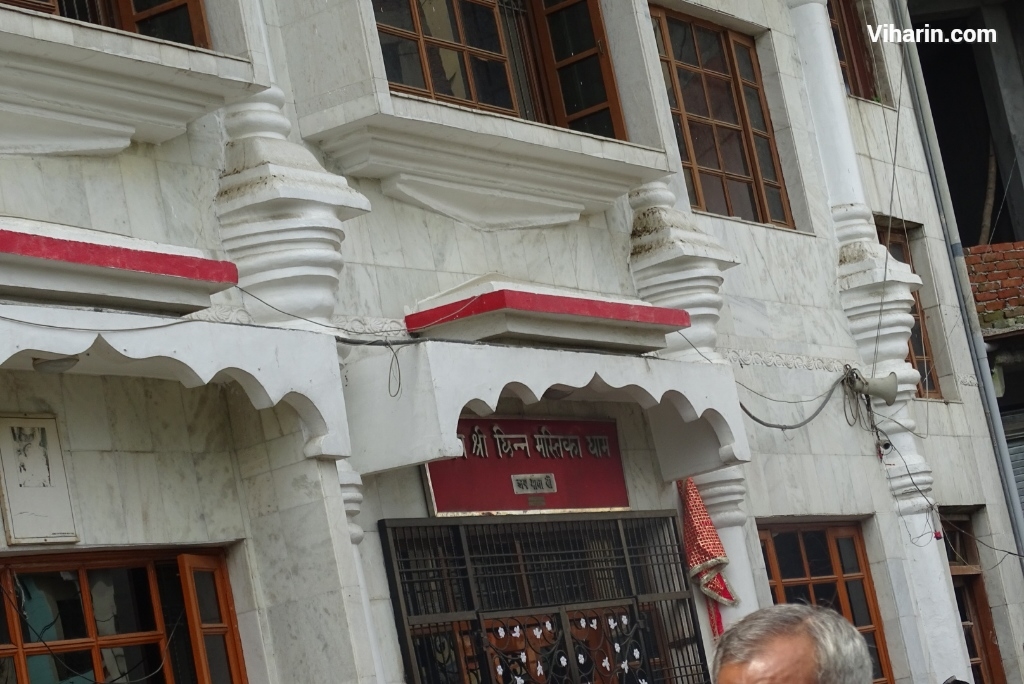 After Darshan, we moved ahead for another one and a half hours towards Jwala Ji. The temple is 11 kms off the highway.
There also, we took an auto till Bhawan complex and returned. We had parked our car at the stand. It was a very comfortable journey. By the time we started from Jwala Ji, it was already 5.30 pm. We then started for Kangra Devi and it was quite dark when we reached Kangra. On the way, we saw the confluence of two rivers- Bener river and Majhi river. We all were delighted to see this confluence.
Having all properties sold out, we were able to manage for one room accommodation at Hotel Mayur which was a budget hotel. It was a saviour for us as there was no other accommodation and to get a good one, we had to go to Dharamshala in dark, which I am totally against due to kids being small. The room had a reasonably good bathroom. Furniture and electrical gadgets like TV, Split AC and other things were fine. Staff was responsive and quick. So, it became easy for us to manage that night. Although kids were a bit reluctant initially but then later on realized the situation and adjusted. Thank God!
We had decided to do Kangra Devi darshan in the morning. Good thing was that when there was lightening and storm along with massive rain but we were indoors. In the morning, it was perfectly fine weather and we parked our car in the parking. The auto dropped us at the temple gate and we swiftly moved around. There was no rush at all in the morning. it was 9am. I felt that Mata Rani had actually blessed us with the convenience for Darshans.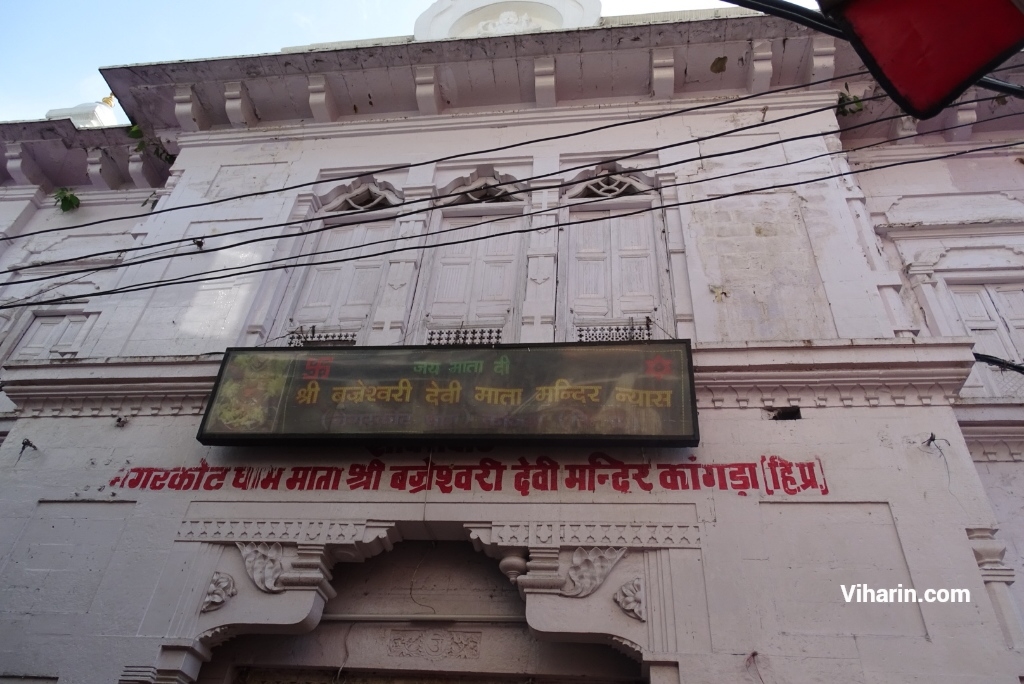 Then, we moved to ChamundaDevi. We had driven till Chamunda Devi parking stand. From there it was just a minute walk and beautiful scenery with river flowing by. After darshan at Chamunda Devi, we started our journey back to Ludhiana. It was 5pm by the time we reached  Back Ludhiana.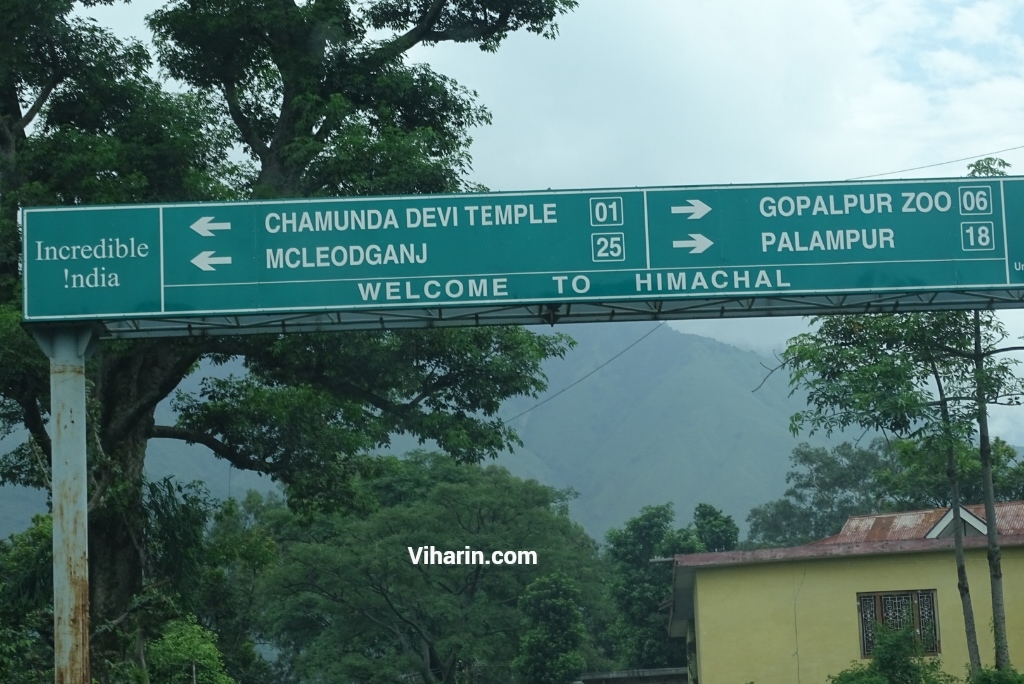 We stayed overnight at Ludhiana and started for shopping at 12pm. 5.45pm we started again from Ludhiana for Delhi. It was as if at each point Goddess had supported us and cleared our way to meet her. I had never even thought in my dreams that one day I will do darshans of these four Devis and that too so conveniently.
While going back also, we stopped on the way to enjoy little stream from the river on road. It was a wonderful experience. For a while, even I became a kid with my kids. Seeing us by the river, some 5-6 families parked their vehicles to enjoy the little stream and nature's beauty.  It was overall a fabulous trip in its own way due to unique a d varied experiences that kids had and even we enjoyed to the core.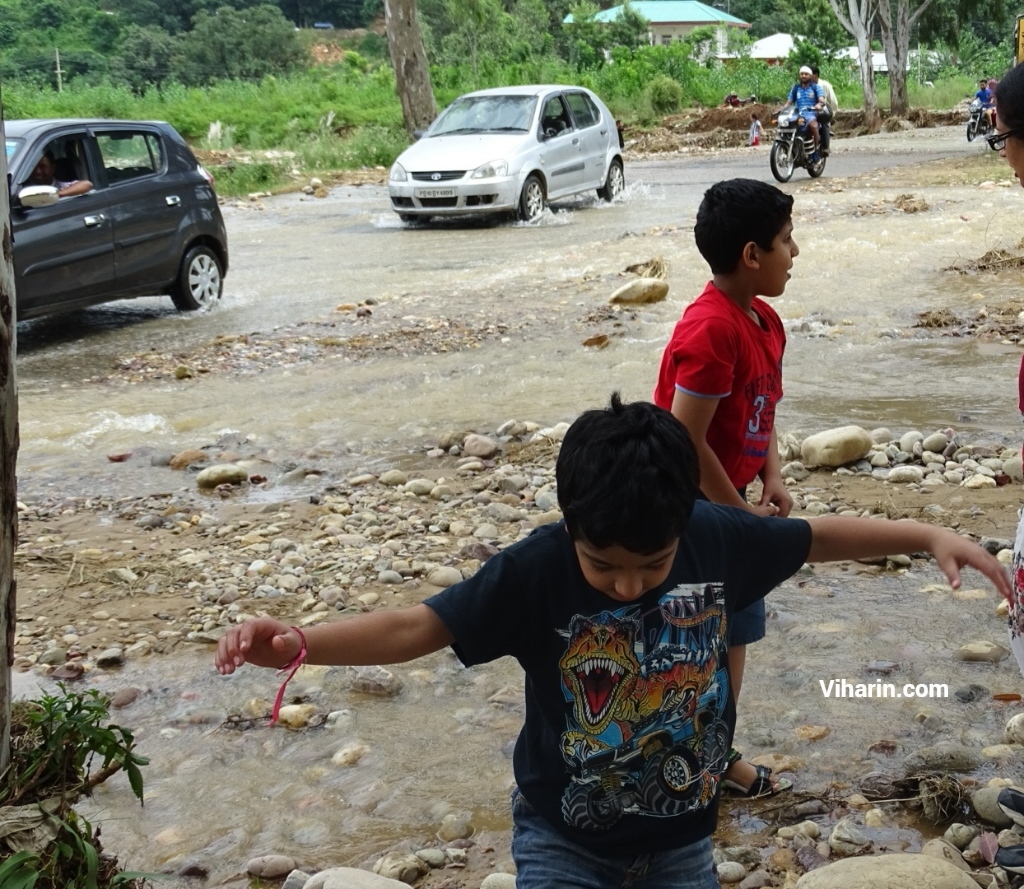 Some tips for trip from Ludhiana till Chamunda Devi
1. Since distances from Delhi to Ludhiana till Chamunda Devi and back are around 1200 kms, plan your trip in as way that you can halt on the way overnight if you are with kids and Dont like to drive continuously.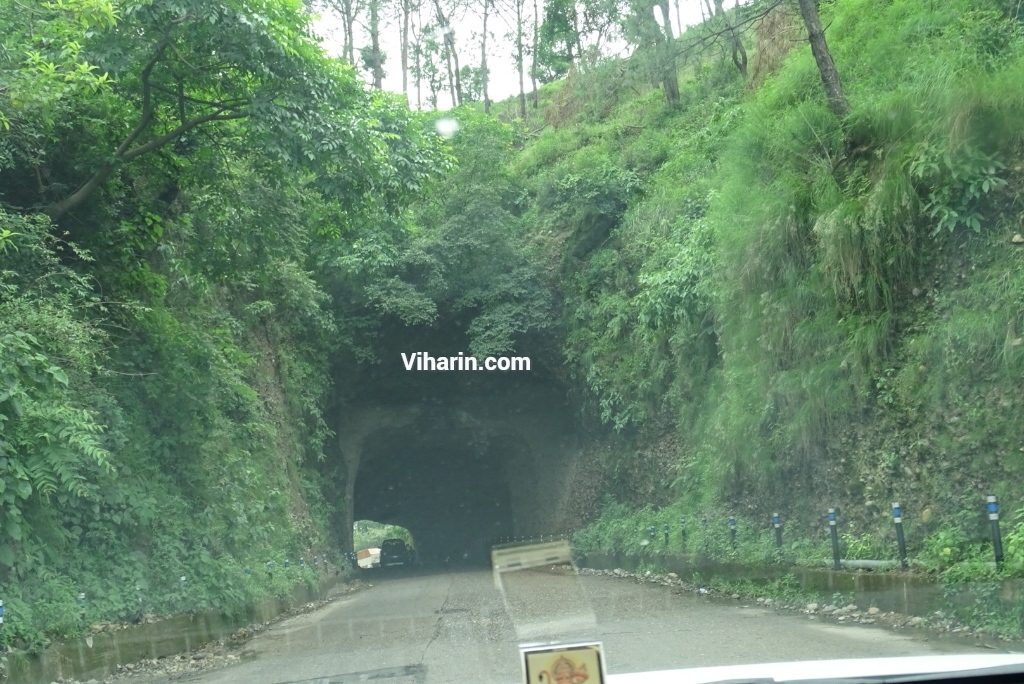 2. If you are stopping at Ludhiana, don't forget to shop for clothes both winter and summer. You will get good durable and stylish stuff at reasonable prices! This time I couldn't shop much but next time, I am going to spend two minimum days for shopping.
3. All destinations of temples have ample accommodation. It is always better to plan ahead and do bookings rather than at the last moment.
4. If you are going by your vehicles, park your cars at parking and hire an alternative vehicle such as omni vans and auto as roads are steep and rough.
Nidhi KM
©Viharin.com