We spent three nights in Gold Coast in Australia. Everyday offered  new activities to us. Each experience had its own charm. We ensured we don't miss a single chance to see Gold Coast be it day or night.
Days were all taken care and busy owing to our pre-scheduled activities. Sunset used to happen around 8.30/9pm at Gold Coast. We always had some one to two hours free during the evening before dinner. After dinner also, we had some more time to roam around. Since we felt the area around the Hotel Mantra On View in Surfers Paradise to be very safe even in late nights, we used to be out of our hotel till 12am. We used to travel in a group of 10-12 so, we were all the more rest assured to roam around freely this late.
In case you too want to roam around till late night, kindly do it at your own risk and take your own appropriate precautions.
During the evening free time, we used to head to enjoy the beach where the sand was like butter. It was so smooth without any pebbles. It was always a beautiful experience at beach.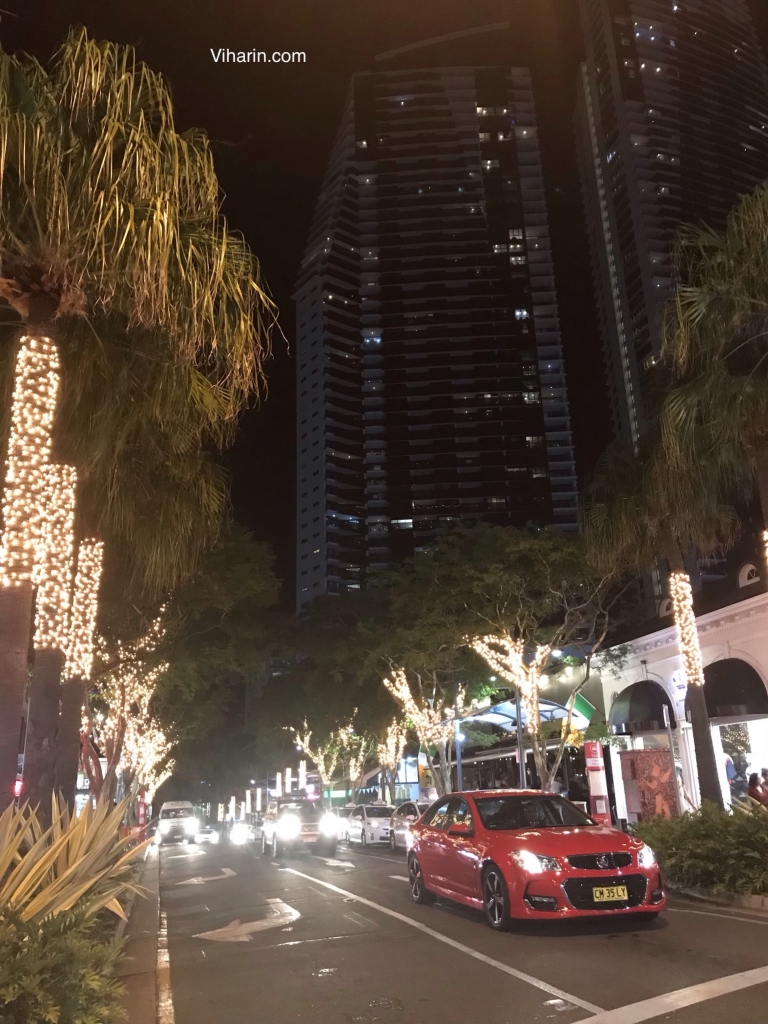 During night, we used to walk down the streets of Surfers Paradise. There were many restaurants, night clubs, shops, video games, theaters, hotels , ice cream parlors. Streets were happening. We mostly used to traverse Surfers Paradise Boulevard, Elkhorn Avenue and Hanlan Street. Trees there were decorated with lights. There was a lot of crowd. People were buying souvenirs, roaming around in streets. There were Indian restaurants as well. Streets were beautifully decorated. Some mothers were carrying their babies in prams. Kids were skating on boards.
Ambiance of streets in Surfers Paradise was magnetic. It was as if a festival was on. A restaurant had a great concept. A musical group was performing and after regular intervals, there used to be fires from 4 chimneys of that restaurant. There was also, Chevron Renaissance Shopping Centre which appeared to be an amazing stop for shoppers. There was an aquarium right opposite our hotel.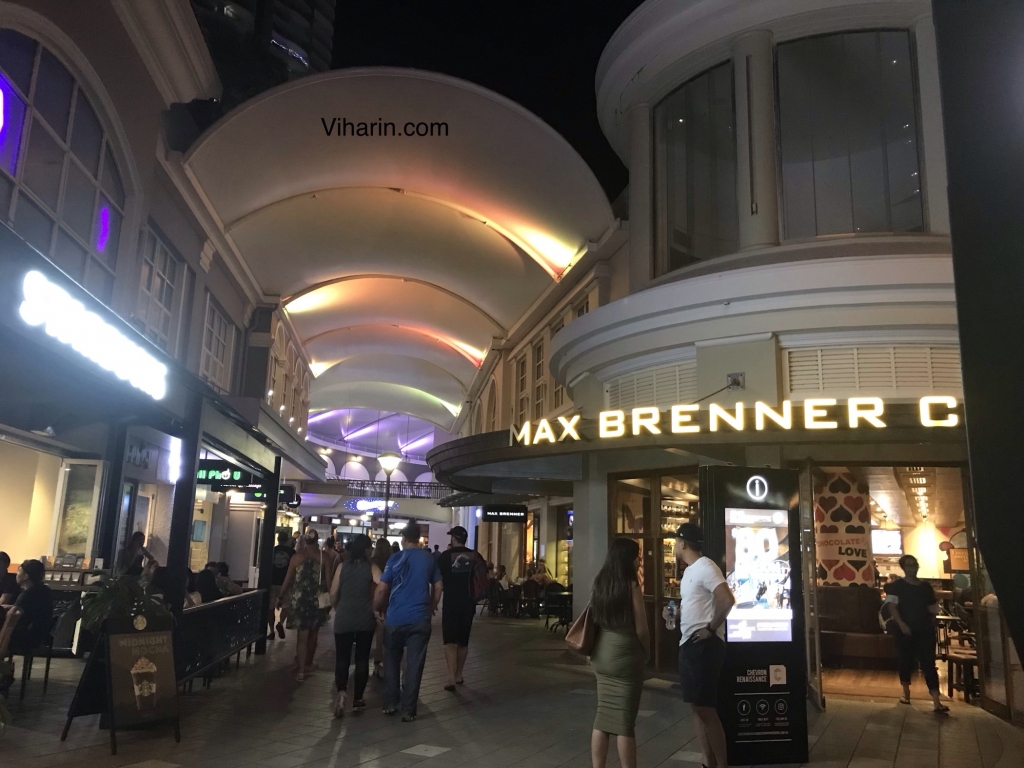 Weather used to be pleasant. One can easily spend 3-4 hours of those streets without getting tired at all.
These streets I am going to remember my lifetime.
Nidhi KM
© Viharin.com®