My little son is very apprehensive of heights. May be he is small and hence tries to run away from heights. By God's grace, I and my elder son don't mind heights. My husband surely gives company to my little son. So, whenever, we are on trips or excursions, I love the grouping of my family. Although I feel that we should be a single group, but sometimes you have to let it be. London Eye was one such experience that we had to take and owing to its height, my little son was skeptical about it.
But to what I imagined and then finally studied about London Eye, was different altogether.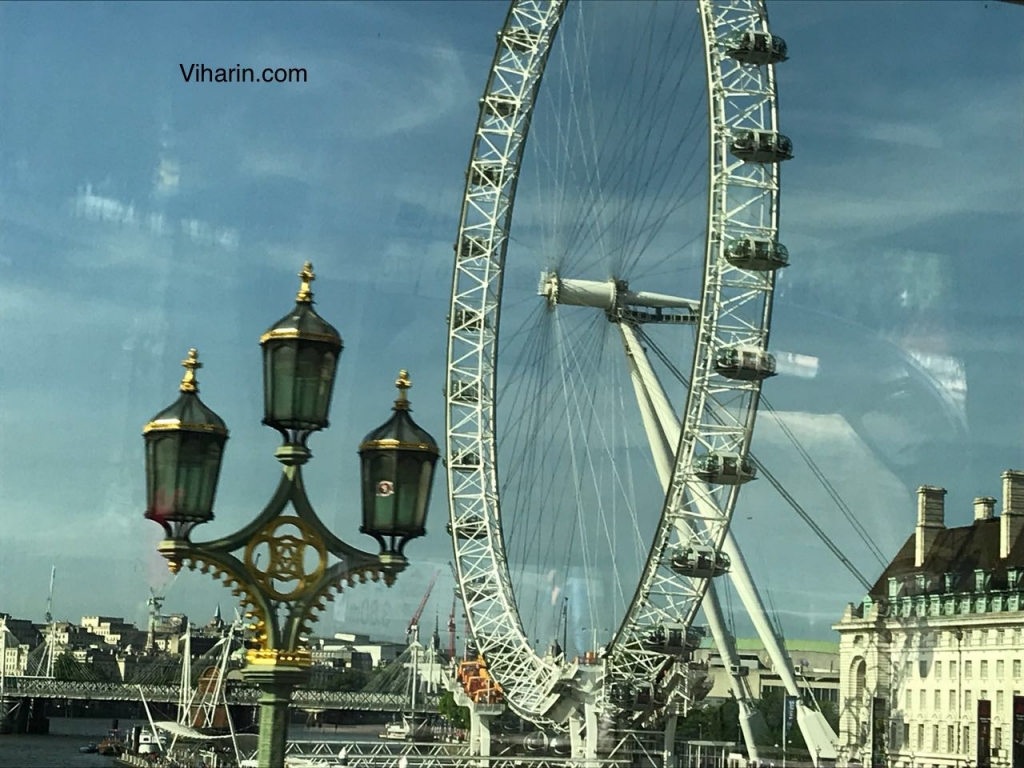 London Eye is a gigantic swing that moves very slowly while showing you the view of London from a good height of 135 meters.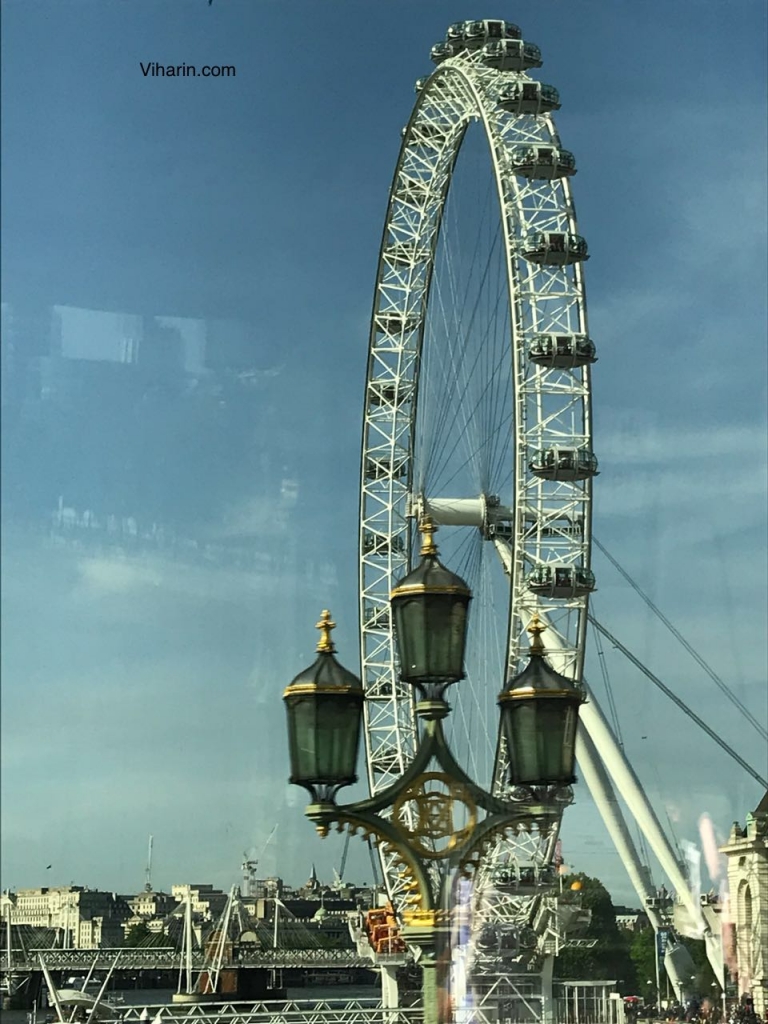 It is just by the river Thames.
We were all thrilled to experience it but my little son. Although he didn't create any fuss at all but was a bit scared.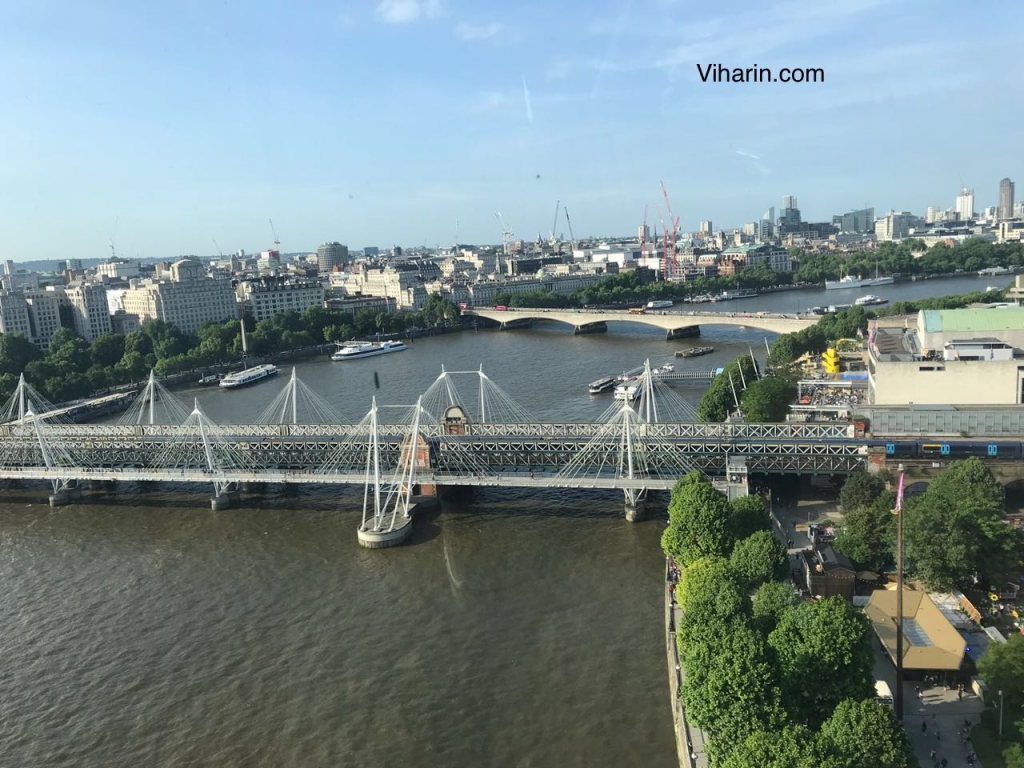 We got tickets of London Eye at a reasonable price as we bought them directly from the counter. Our turn came almost immediately and we didn't have to wait much. The entry to London Eye was seamless.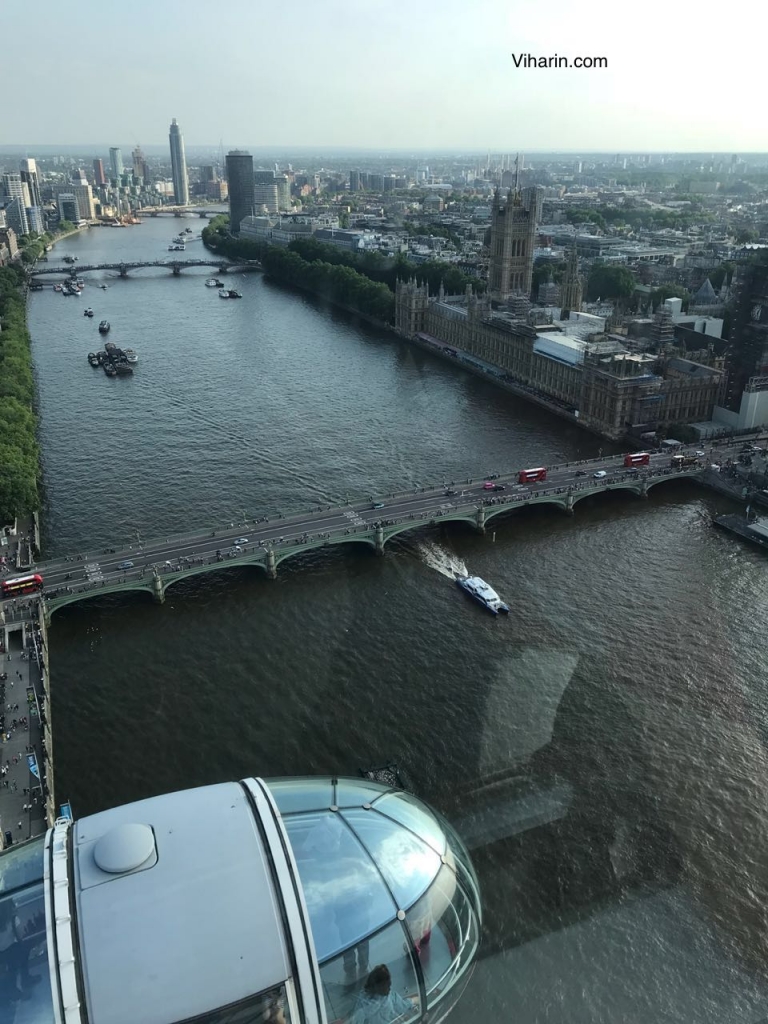 We entered the capsule which was very spacious and spic span clean. It easily accommodates 25 people who can easily walk around, sit/stand/ take photos etc.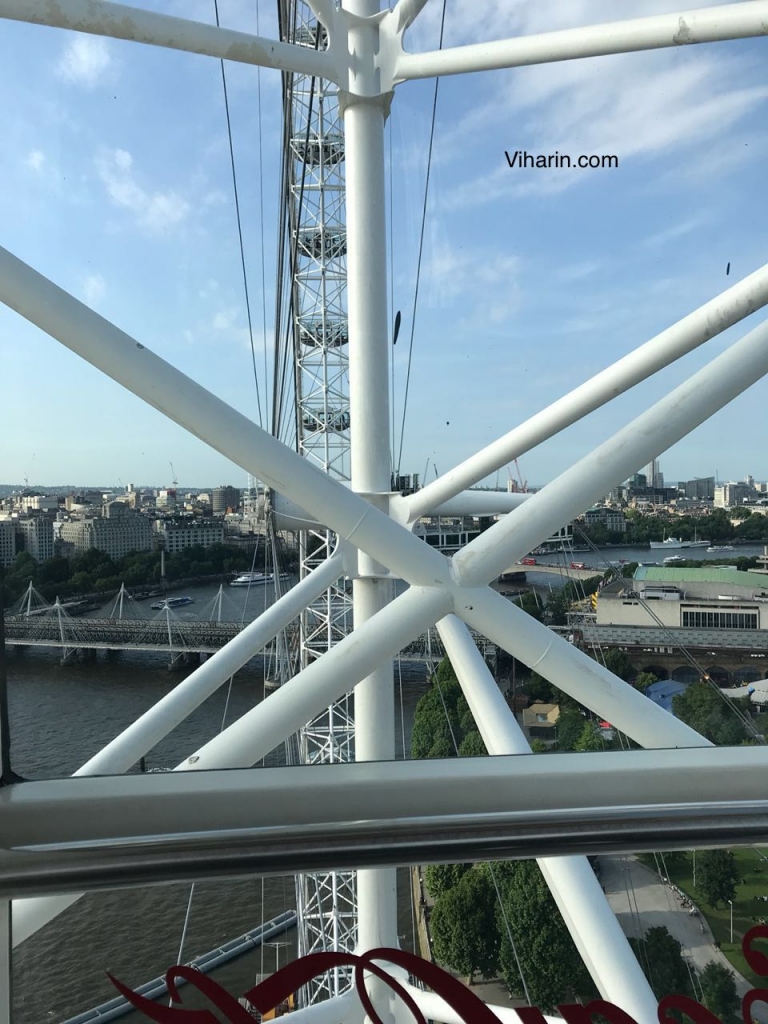 It was a very comfortable cabin where there was an option to sit on a comfortable bench and also a railing to hold to look down the capsule.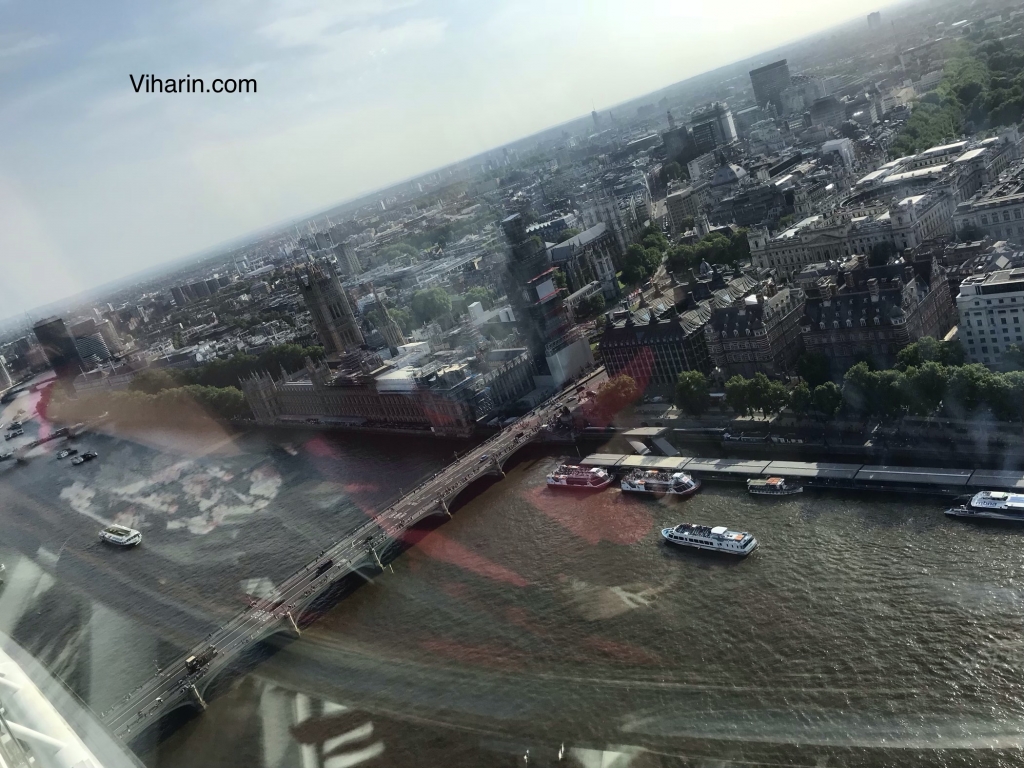 View from London Eye was great. We could see the tall buildings and River Thames provided a majestic view of it.
The other capsule from ours looked very nice and magnetic.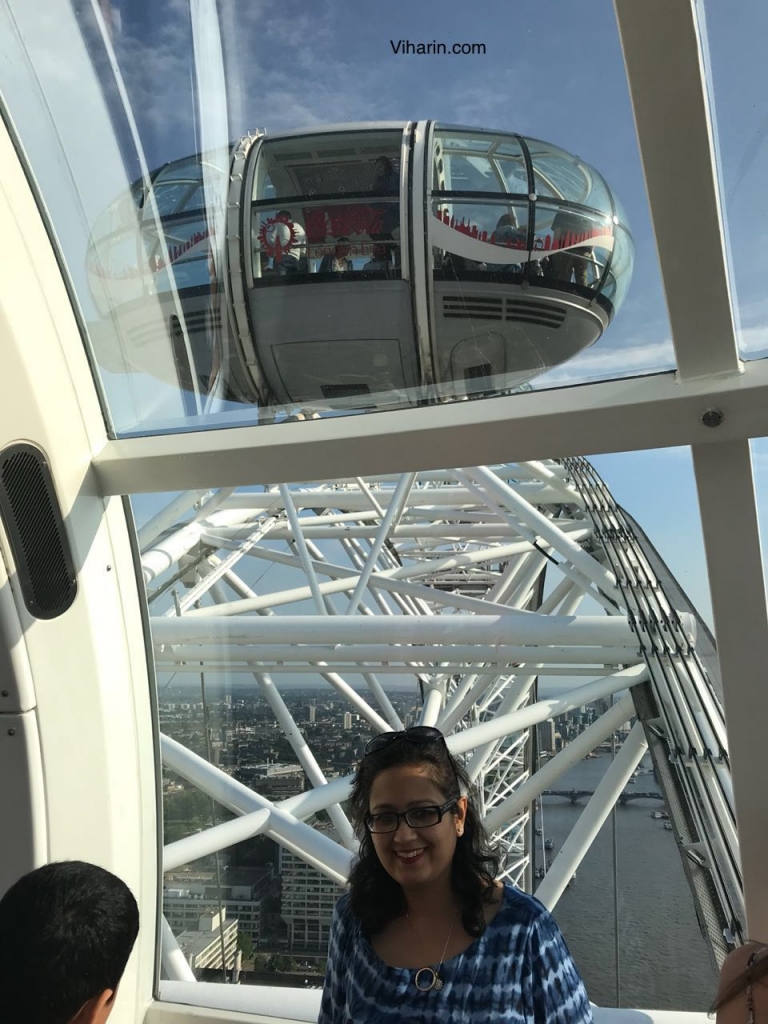 The weather being cold, London Eye was still warm. Its temperature was maintained.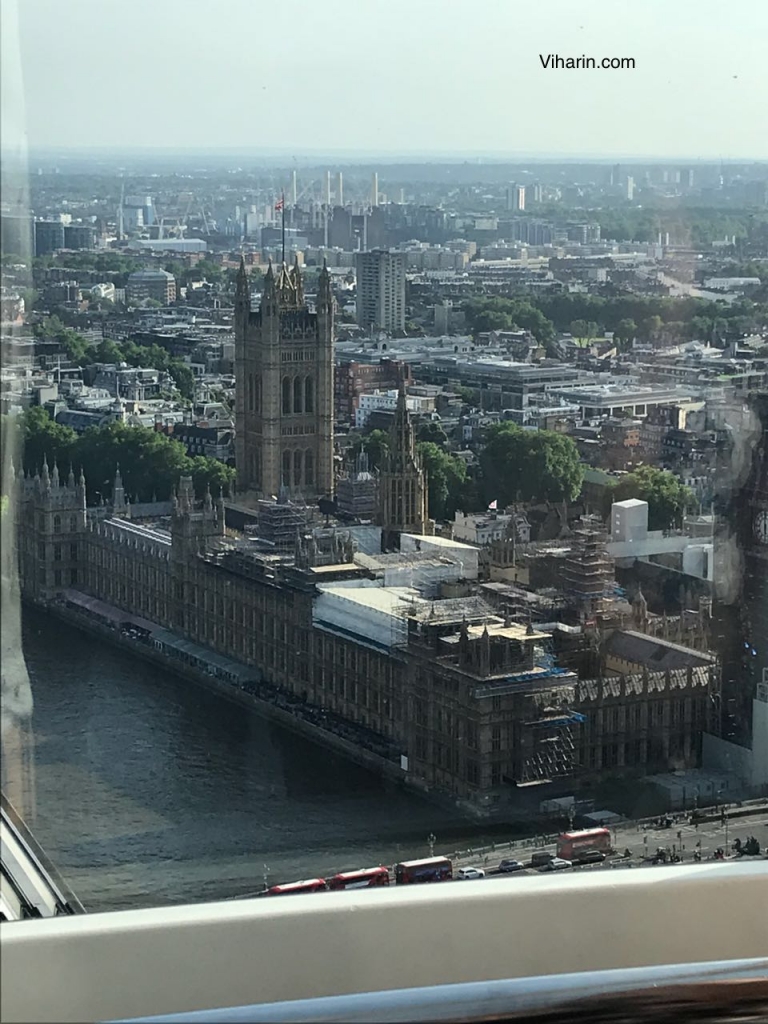 As I said, my little son was initially scared of height. Slowly and gradually, he too started enjoying it.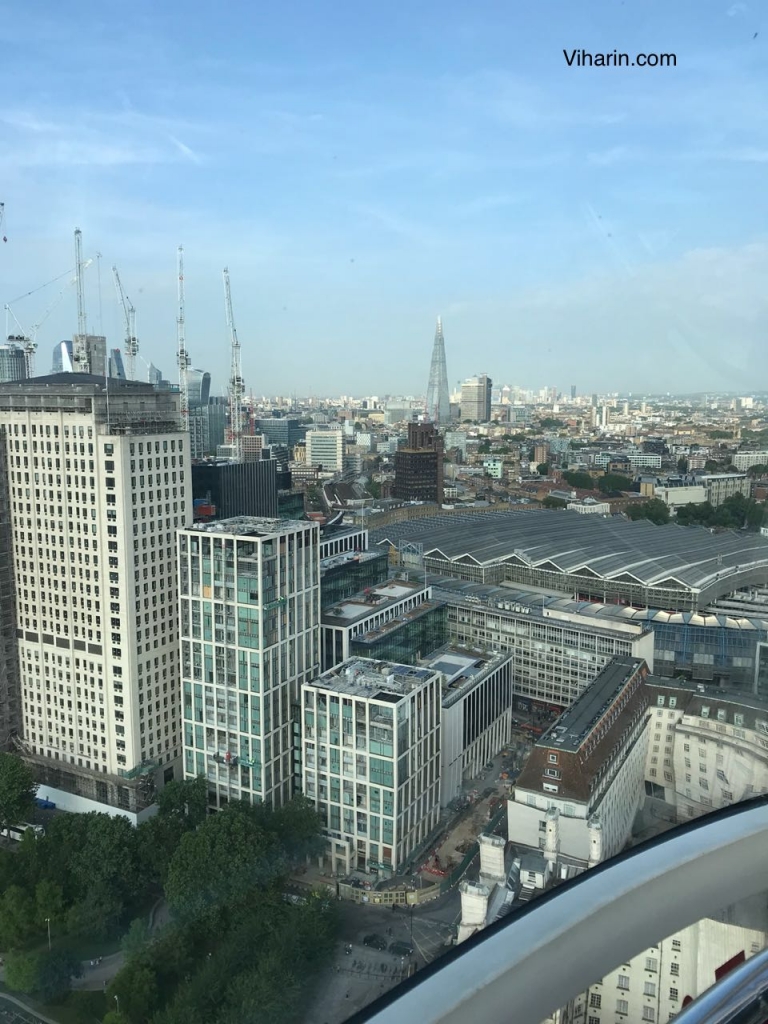 There is no age limit prescribed for the experience. It's very safe for everyone. Kids below 2 are not charges fee.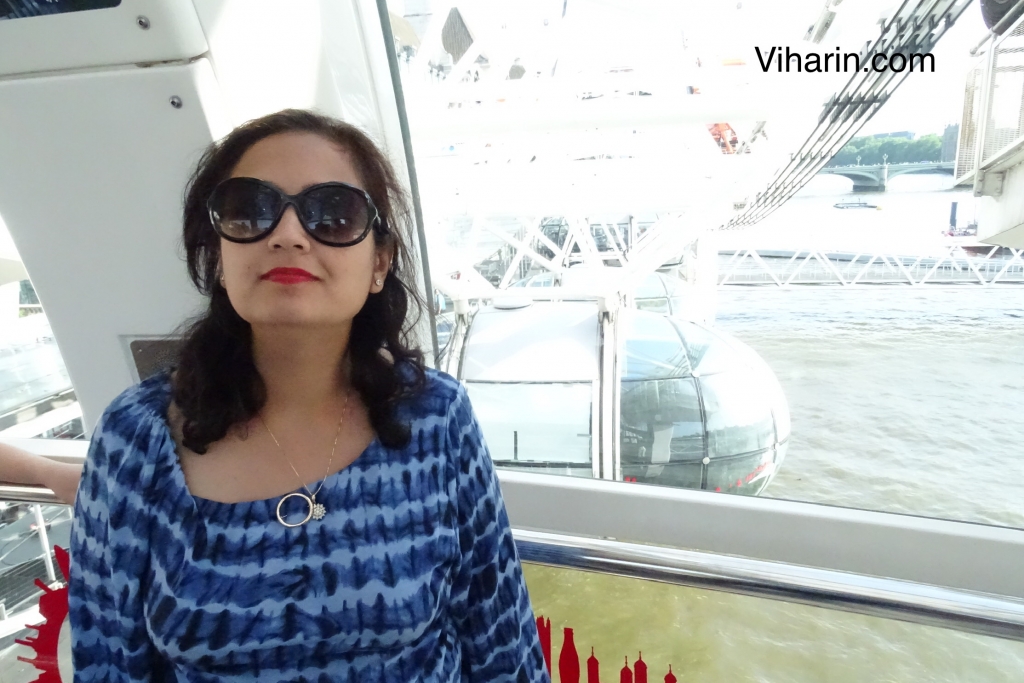 It was a very comfortable and nice experience. One can also enjoy beautiful views of it at night as well.
My brother and his family had gone at night. The view at night was spectacular.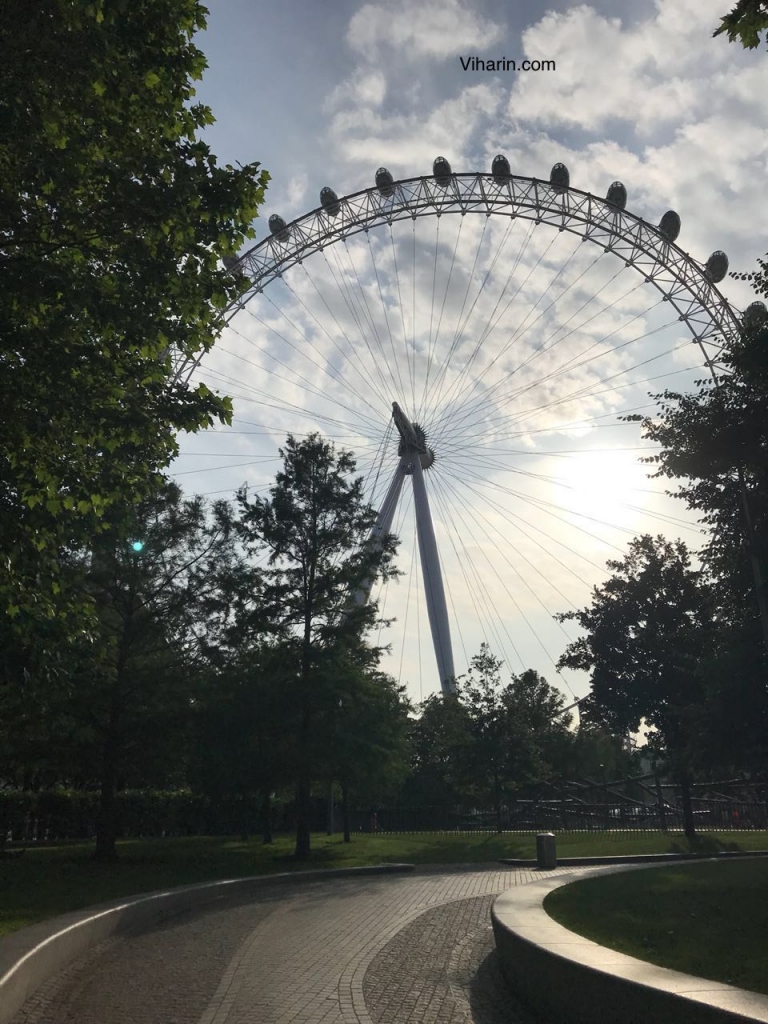 Nidhi KM
© Viharin.com ®