Hotel Meditur in Pisa is a 4* property with two lawns in front and an open air seating restaurant. The property is short distance away from historic sites of Tuscany like Pisa, Lucca and Florence. There are many popular beaches of Versilia a few kms away.
* This is a short and sweet article explaining about the property
We stayed there for one night and two days. Our room overlooked the lawn. It was a spacious property. It was good continental breakfast. There were many options. I loved the strawberry curd specially. Roasted bread with butter along with milk used to be my favorite then.
Our room was comfortable and cozy. It had all the amenities be it coffee maker, phone, LED TV, wifi or dryer, refrigerator.
Bathroom was spic and span clean.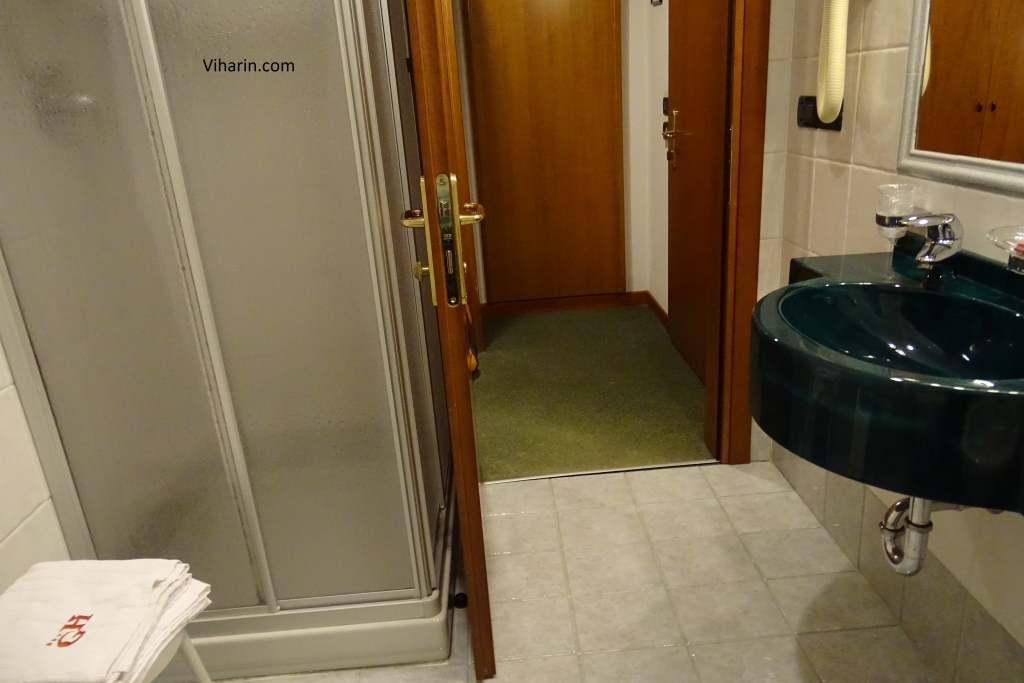 We spent some good time at the property in the evening around lawns. Clear skies above and surrounded by greenery we loved being there as there was a peaceful aura all over.
Service by the staff was good. One can spend good time here as it was away from the hustle bustle of the city. Property is good enough to stay at for one night and two days.