The Dining Room restaurant at The Residence Maldives is the main restaurant there. It offers both Asian and Western cuisine. The day we landed, it was an Indian menu for us.
Ambiance at The Dining Room
The restaurant is by the sea on both the sides. We have to approach the restaurant by the golf car. If you love walking then you can walk down as well. The restaurant has both indoor and outdoor seating. They had displayed The Taj at the restaurant.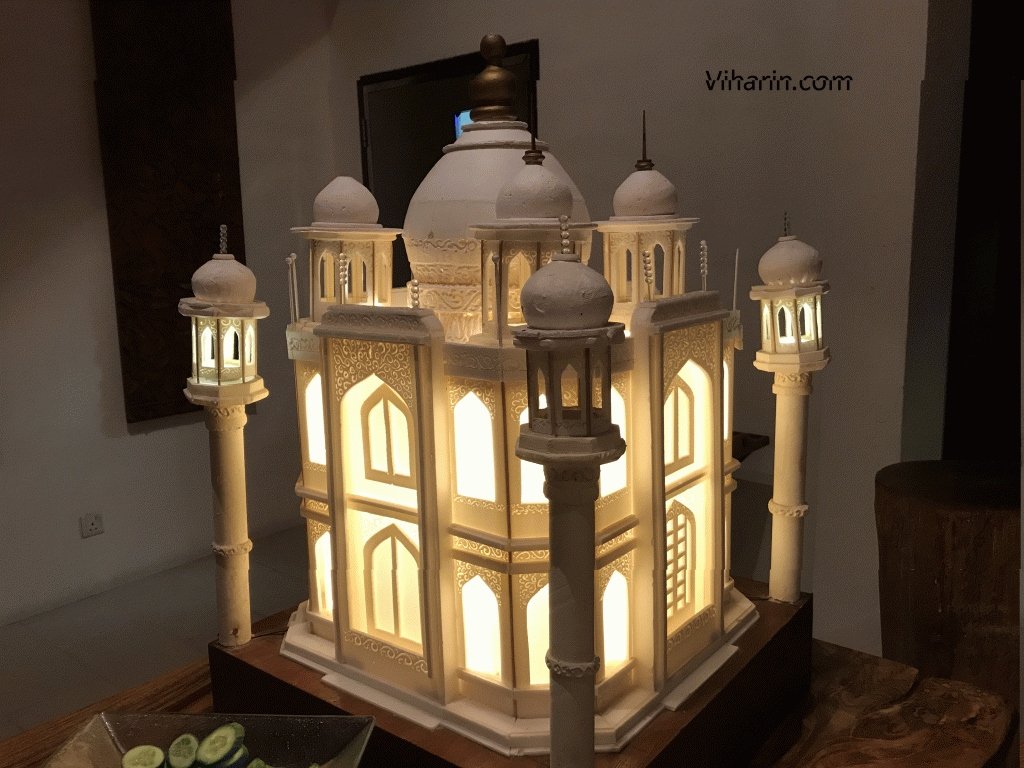 There was a lavish spread of buffet having salad section, breads area, desserts counter and buffet both vegetarian and non vegetarian.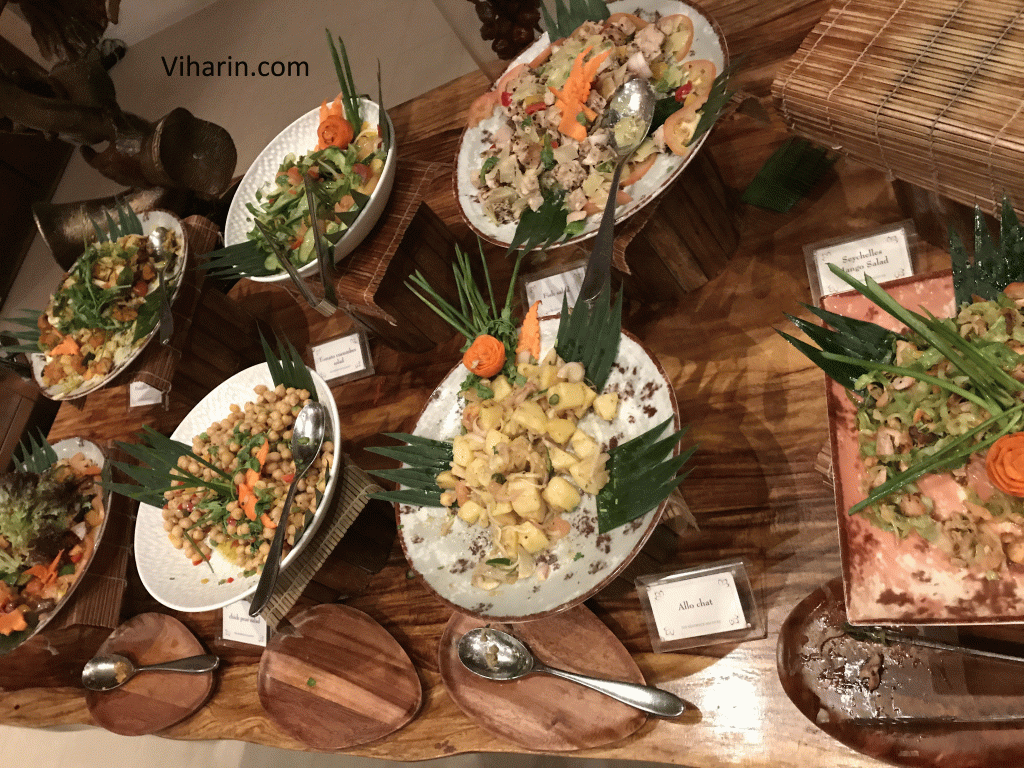 There was a live kitchen as well. One could have the beautiful view of sea while enjoying meals. There is enough space between dining tables to provide adequate privacy to guests.
Food
We had most of our meals in the Dining Room. Breakfast is ala carte or buffet with fruits, juices, salads, breads, omlette, cutlets, baked beans and non vegetarian dishes including chicken, fish, pork and
more options are there. I had club sandwich which was good. Vegetables pizza was delicious. It had a thin and crisp base topped with fresh broccoli, bell pepper and mushrooms. An additional thing that was present in pizza was french fries. It tasted good on pizza.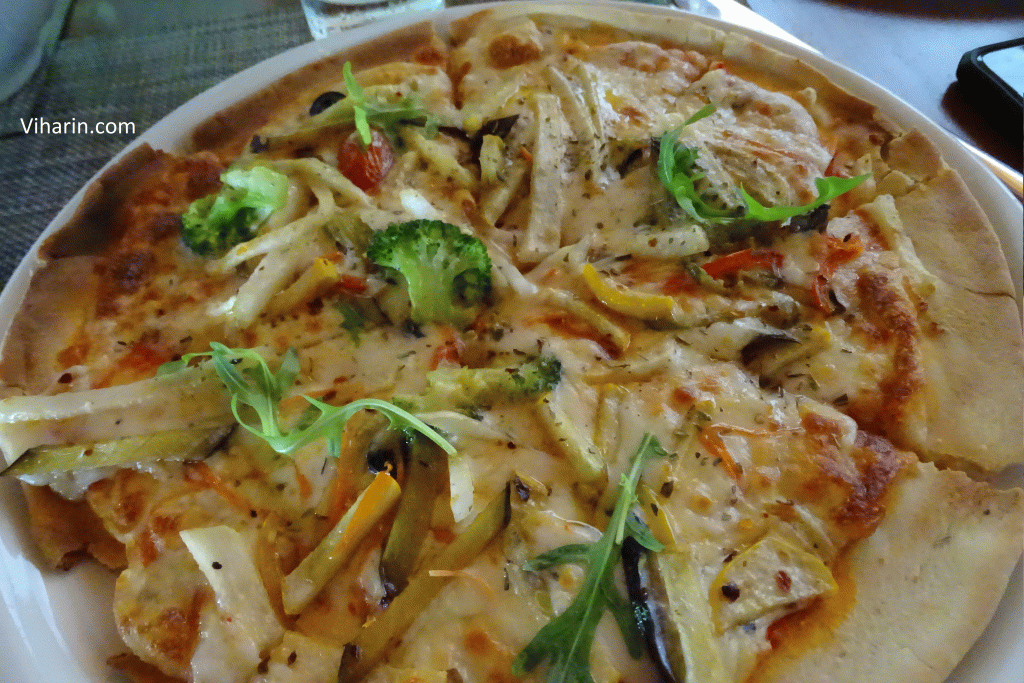 Mocktails were excellent. Smith Granny, Iceberg were few jazzy names.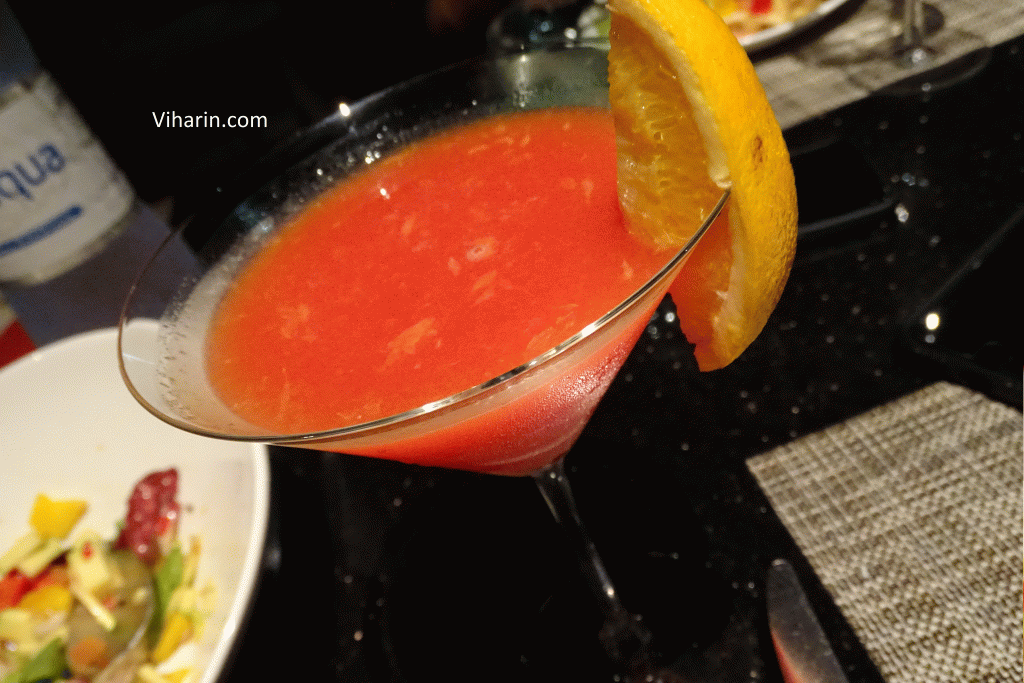 Penne pasta was good. It was neither heavy nor oily. Just appropriate. Indian Chef there had specially made Gulab Jamun and Jalebi for us. I must tell you, they were mouthwatering. Loved them!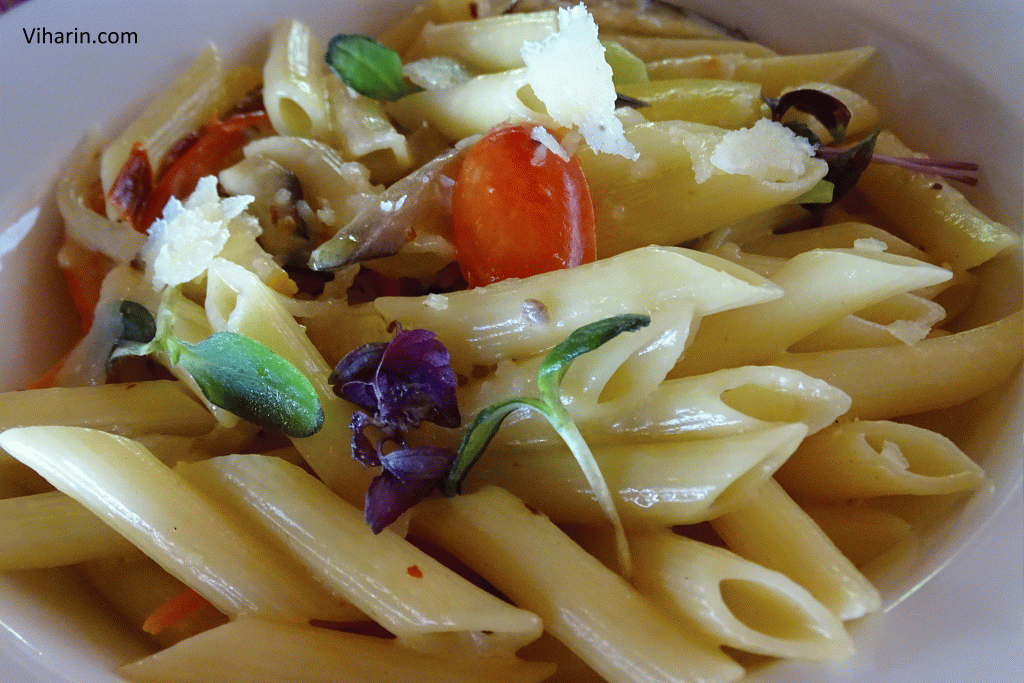 Service
Service at the restaurant was excellent! Staff was courteous and wore a pleasing smile always. They were prompt and quick.
Overall a great experience by the sea with delicious food and impeccable service! Highly recommended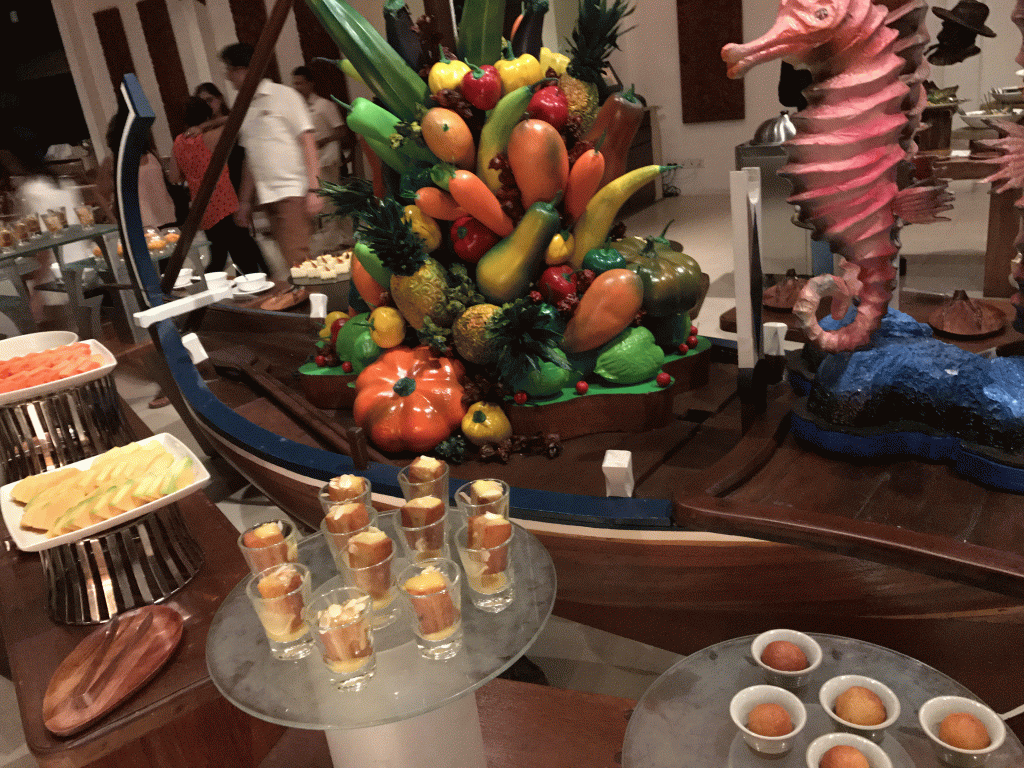 Nidhi KM
©Viharin.com