During my stay at The Residence Maldives, I was supposed to experience the Spa by Clarins, a brand associated with The Residence Maldives.
I reached the Spa area by Golf cart. A separate huge section has been provided to Spa by Clarins. I was happy to see this kind of space being provided which clearly showed how much importance was provided to spa. There were around 10+ rooms for spa.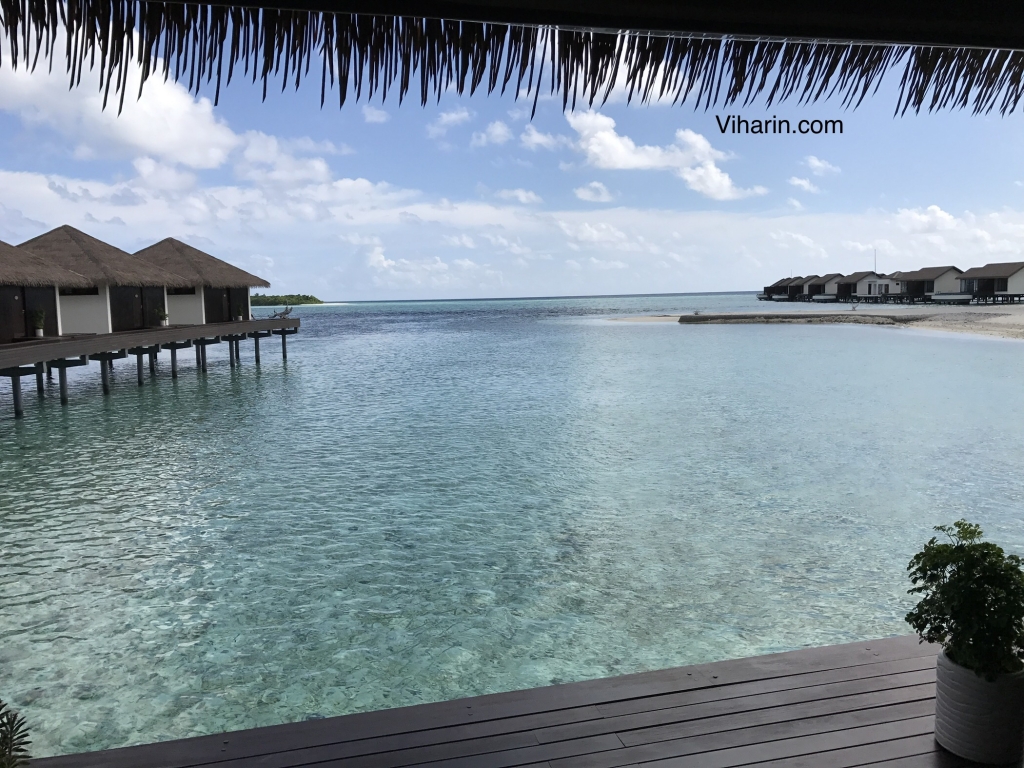 Ambiance of Spa by Clarins
At the entrance of the Spa area, the reception has three parts where one can sit and relax while enjoying the ocean view.
All Spa Rooms are facing the ocean and one would enjoy the soothing music along with the serene ocean. There are flower pots around that give you a calming effect.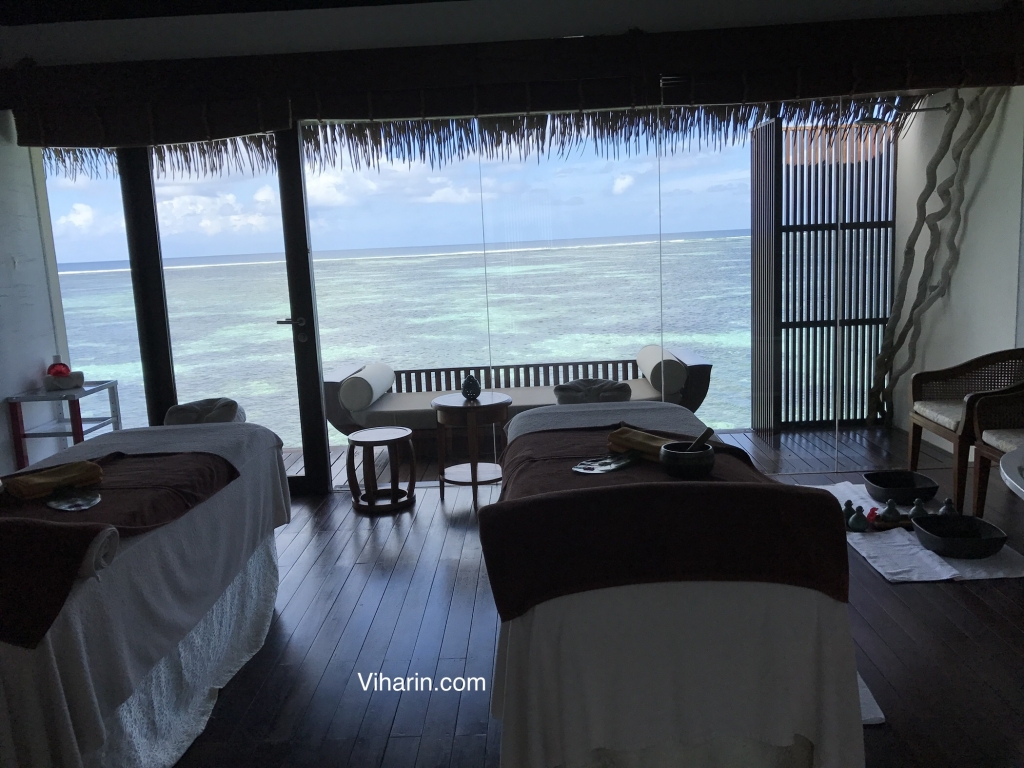 What you will experience at the spa
You get a welcome drink first. One has to fill up a form stating any ailments or special time of treatment Spa therapy.
Before the therapy, your therapist would ask for the choice of oil one prefers along with the effect of each. After the therapy, there is a calming sound that the therapist creates with a metal bowl and spoon. This was one unique thing that I saw for the first time in a Spa.
Therapists are well trained and provide impeccable service. Some are trained from Bali which is one of the famous Spa destinations.
After the therapy, you would be offered a beverage. I was offered green tea along with dates. I loved the combination. I felt relaxed and at peace after having the green tea with a date while enjoying the breathtaking view of ocean. I sipped it at the private deck outside the spa room.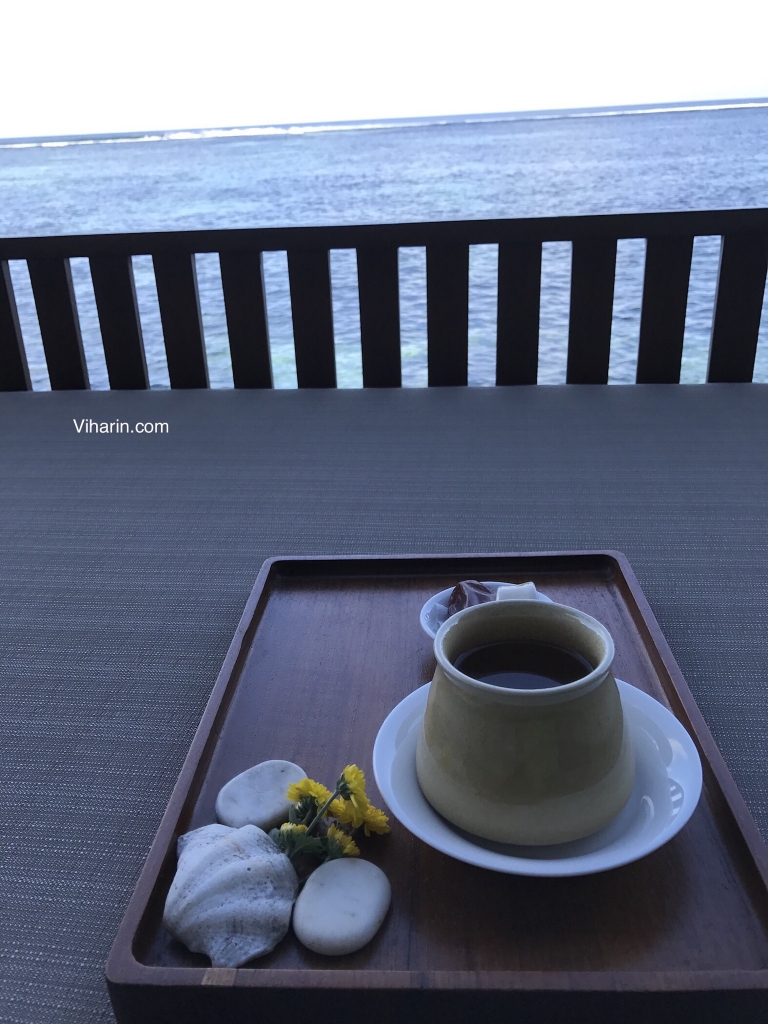 Spa by Clarins is worth trying. Place is very calming and views of ocean is an icing on the cake. Highly recommended.
Nidhi KM
© Viharin.com