Almost everyone in India has seen the movie- Dilwale Dulhania Le Jaenge, popularly known as DDLJ. Major part of the movie was shot in Switzerland. The scenic beauty of the place was well captured.
I had been dreaming to visit Switzerland since last 10 years. But the plan finally materialized in June, 2018. Phew! Wait was worth it. We spent 4 days in Switzerland during our trip to Europe! The day we had to visit Mt. Titlis , we all were ecstatic. New place, snow covered mountains, DDLJ being shot there and so much more!
We knew that the temperature would be much higher than Jungfrau. There were numerous things to do at Mt. Titlis- Ice Flyer, Bridge walk, glacier, Indian food.
We got onto to the Rotair. That's a rotating cable car that took us from the greenery of Alps to the snowy peaks.
It was a breathtaking view from the cable car.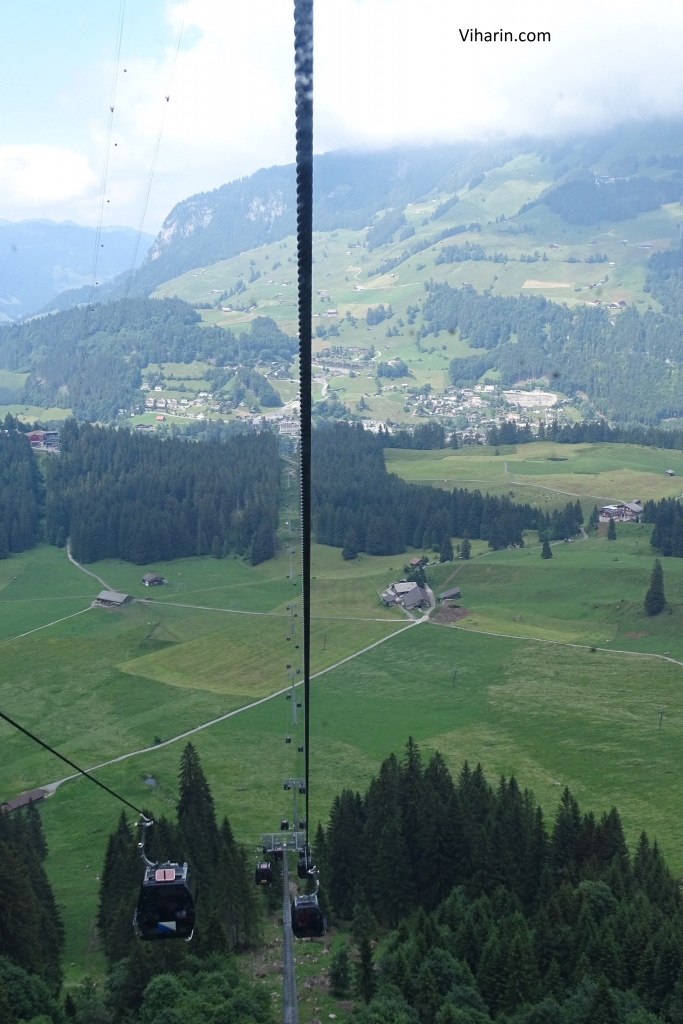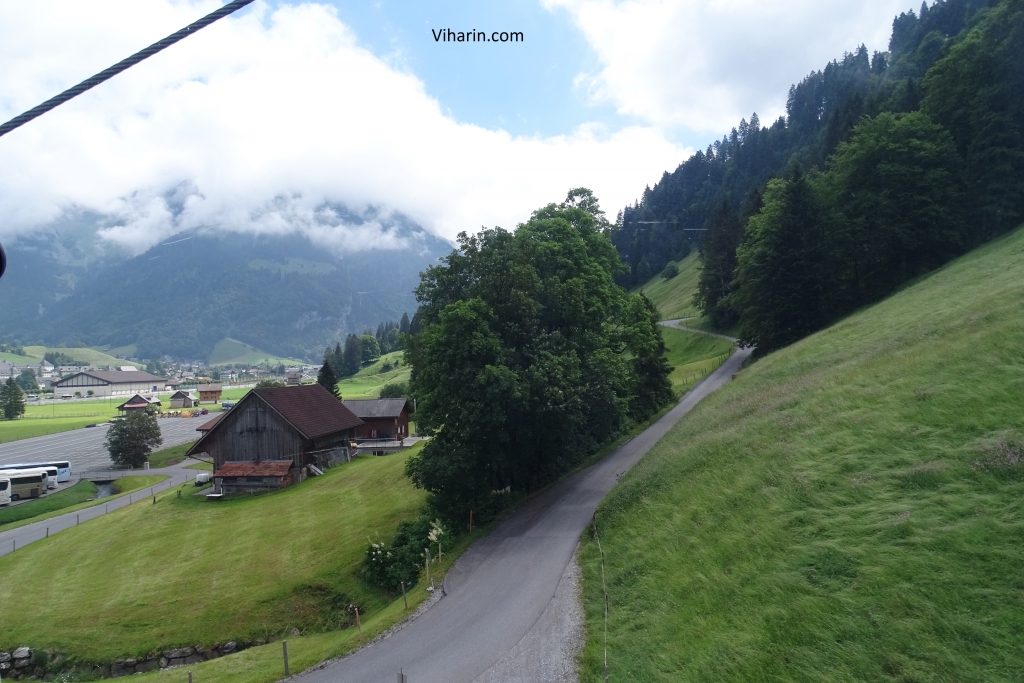 At Mt. Titlis, we did Ice Flyer.  What an experience it was !! Woah!! We sat in a chairlift ride. Whole place wasn't snow covered.
We could see deep trenches in the snowy fields just beneath us! It was thrilling! The chair lift was very comfortable and we were well secured. We did it with our kids aged 7 and 9. They were enthralled with the experience. It was a round that we took and back to pavilion.
After the adventurous ride, we did bridge walk! It was awesome! Just loved it. The bridge was shaky and the deep chasm below caused the adrenaline rush.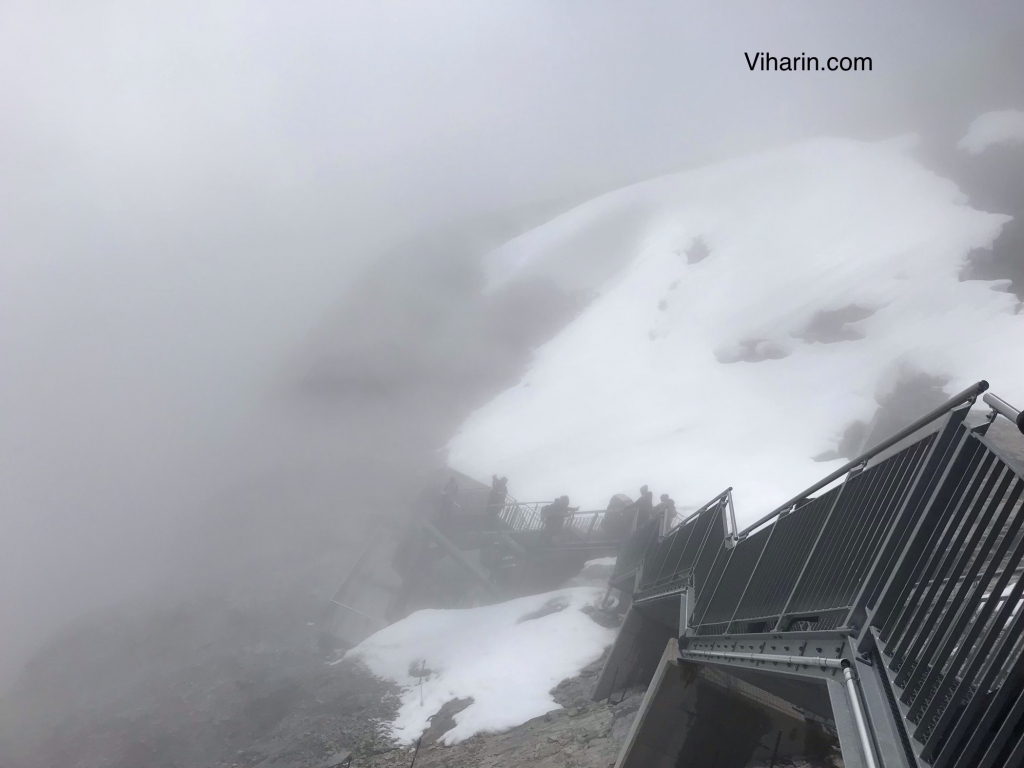 I had gone with my elder son. We enjoyed the walk and the scenery.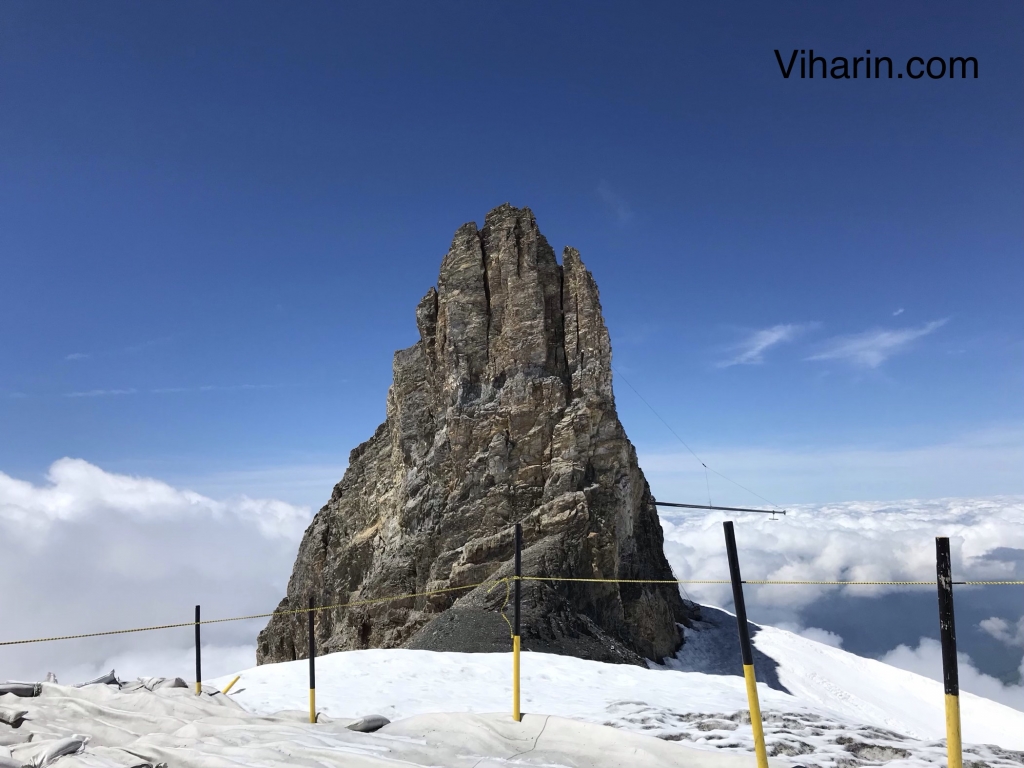 There was also a snow slider where one would slide down on a tube and come back via escalators. I will miss it till the time I don't do it. I am yearning to go next time to do it again. But, we did slide the snowy mountain and it was so much fun!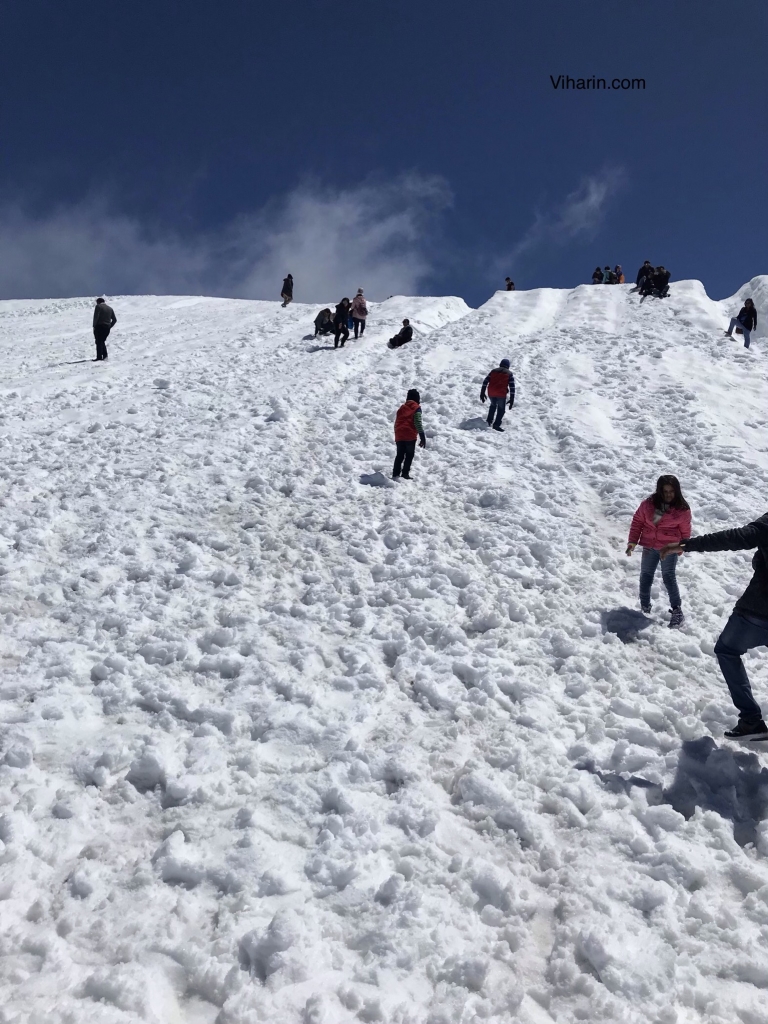 All of us slide through it.  Kids just loved it.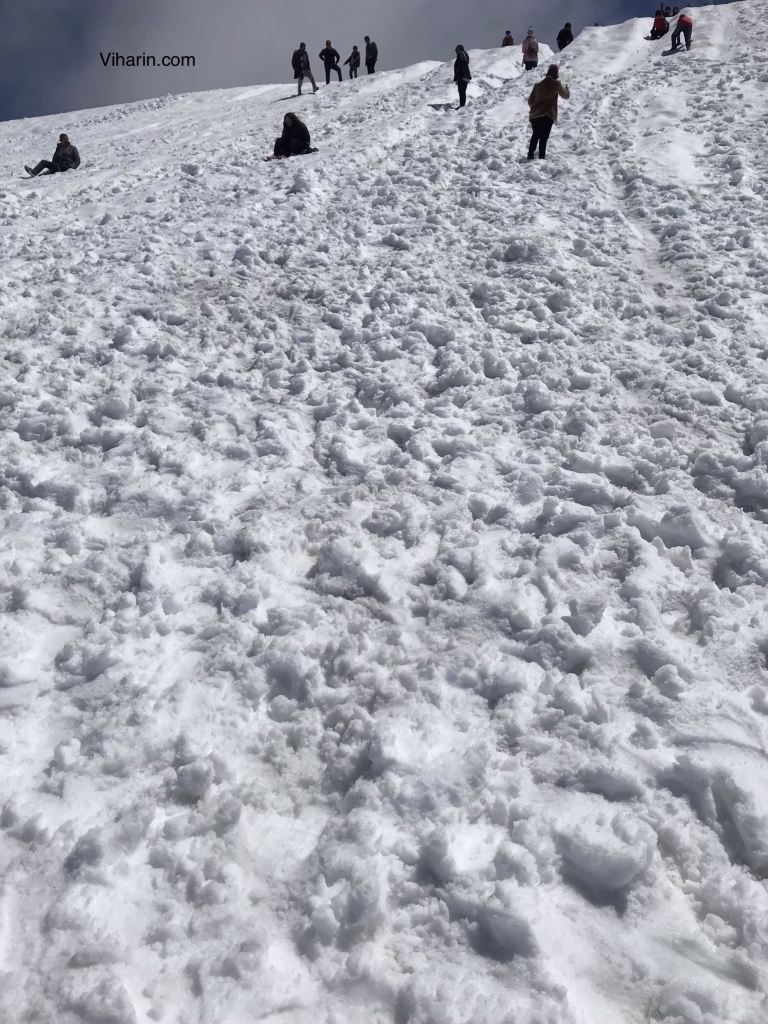 They wanted to go to the top of peak and slide from there. But, we were not bold enough to let them do that.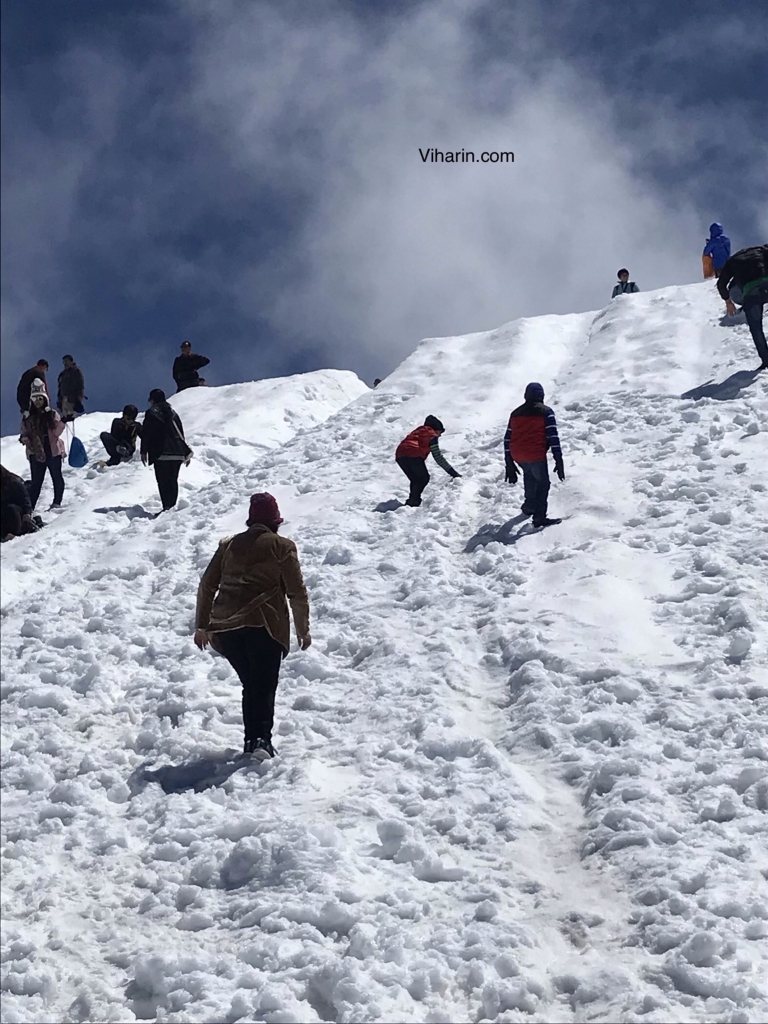 Mt. Titlis is the place which I can do 3-4 times.
There was a standy of ShahRukh Khan and Kajol from the movie DDLJ. We clicked few photos there. Telescopes were all around and we could see many points there including a Buddha point.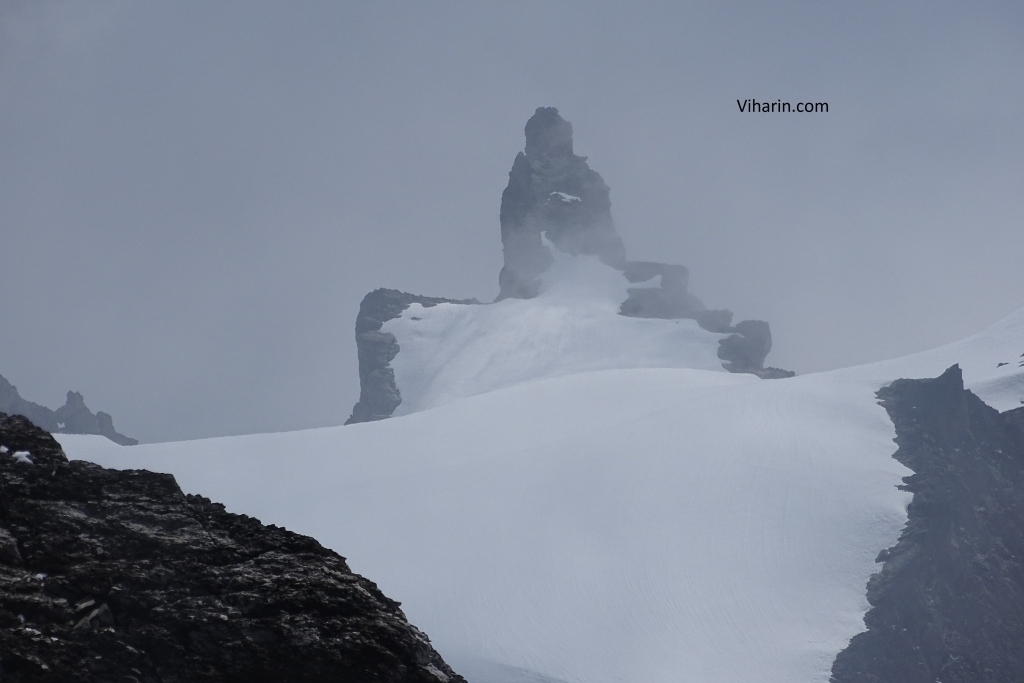 Food at Mt.Titlis was delicious. We had pao Bhaji, Chhole Puri and Gajar ka halwa. I couldn't have imagined this at all. It was an excellent experience at the Mt. Titlis
Highly recommenced
Nidhi KM
©Viharin.com®