India is a jewel for tourism. Varied landscapes-  mountains, hills, lakes, seas, oceans , desert, beaches and what not ! Even a lifetime is not enough to explore the country. Rajasthan is one of my favourite states in India. I just love visiting Rajasthan every time. Rajasthan is one place where you will find hills and deserts.
The main thing that I love about Rajasthan is its hospitality which is the best in world. Wherever you go, be it a hotel or Resort or a restaurant or for that matter even a tourist site seeing spot,  you would love the hospitality provided by the people. There people are very kind, approachable and helpful. No wonder why Rajasthan Tourism is becoming more and more popular.
Rajasthani thali is popular in India ! If at all in your corporate offsites or family getaways, you come to know that there is a Rajasthani Night, you would be excited about it because it would be a combination of Rajasthani folk dance , Rajasthani Ambience and also Rajasthani cuisine. Rajasthani cuisine and its set up is unique. You get to sit on a single bed with your thali on it, wear turbans. You are served a very big Thali and there would be 6/7 vegetable bowls along with a variety of bread Rajasthani. Desserts are also very famous! Rajasthani culture, traditions and festivals are worth experiencing.
I have been to many places in Rajasthan but I would Still say that they are not enough there is a long list of destinations to be visited in Rajasthan some of the very famous destinations in Rajasthan are Udaipur, Jaipur, Jodhpur, Jaisalmer ,Bikaner , Ranthambore and many many more. There are also places which I have been to and they are less known but they must be explored. Lesser known places are for instance Churu , Mandawa, Shekhawati ,  kuchesar , Neemrana, Alwar and many more.
Udaipur is called a city of lakes and I must say it is a beautiful city and you would get to experience many big lakes which would take away your breath! One must visit jaisamand and Rajsamand lakes, Kumbhalgarh Fort ,City Palace, Lake Palace in Udaipur.
Jaipur which is called as Pink City is a unique place in itself. Everything is pink there. Specially the main road and the entrance. Amer Fort , Jai Garh, City Palace, Nahargarh Fort, Jal Mahal, Hawa Mahal, Johari Bazar are some of must visit places there. Johri Bazaar is a hub of Jaipuri Juttis, Jaipuri clothes, suits, sarees. It is famous for jewellery owing to traditions of Rajputs there.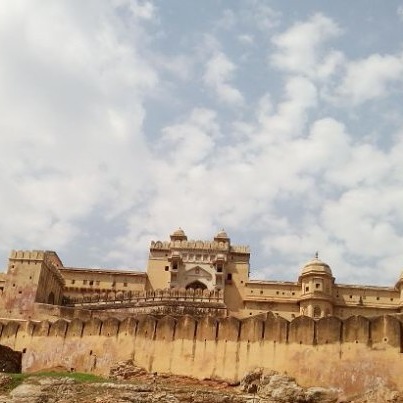 Jaisalmer , the golden city is a place for deserts. One must go there if you want to enjoy Sand dunes. Bikaner is very famous for Namkeen and other snacks. Jodhpur, the blue city is famous for its own Palace and other sightseeing spots like lakes. Ranthambore National Park is a must visit if you want to see Tiger.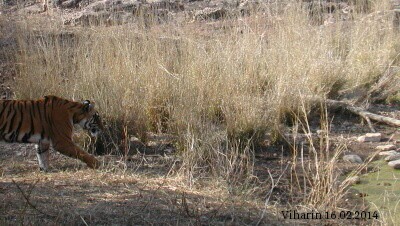 Sariska National Park is very good for beginners of wildlife as you would hardly get to spot any Tiger but you would have a very good experience of forest. Deers and peacocks dancing around. Alwar, Shekhawati and Mandawa have many Heritage properties which have now turned into hotels. If ever you are visiting India, you must visit Rajasthan and take out at least seven days to cover the beauty of this pearl.
Regarding accommodation, one can get from budget stays till luxury properties. There are ample restaurants available with easy access. There are airports at important cities like Jaipur, Jodhpur, Udaipur. One can get great deals on Rajasthan Tour Packages. So , plan to visit Rajasthan soon as winters ( October till March)  are the best time to visit Rajasthan.
Nidhi KM
©Viharin.com