Kashmir has always fascinated me! Although I have not been to Kashmir ever , but love its cuisine and place through photographs.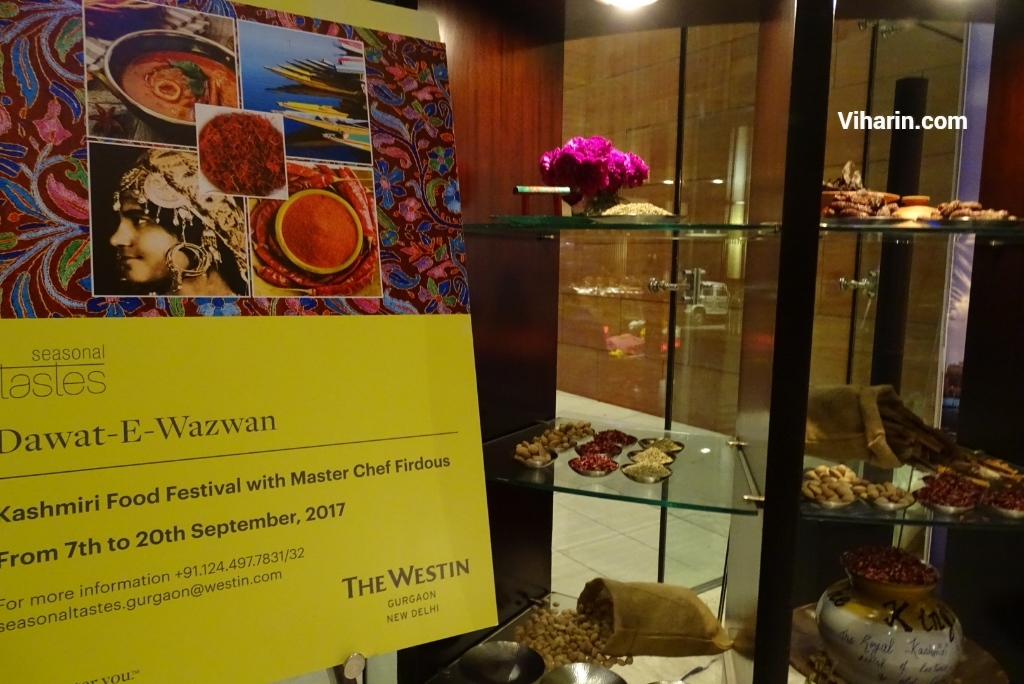 I love Kashmiri clothes as well. I was excited to know that Kashmiri food festival was being celebrated at restaurant Seasonal tastes of Westin Gurgaon. So, I wanted to experience the same.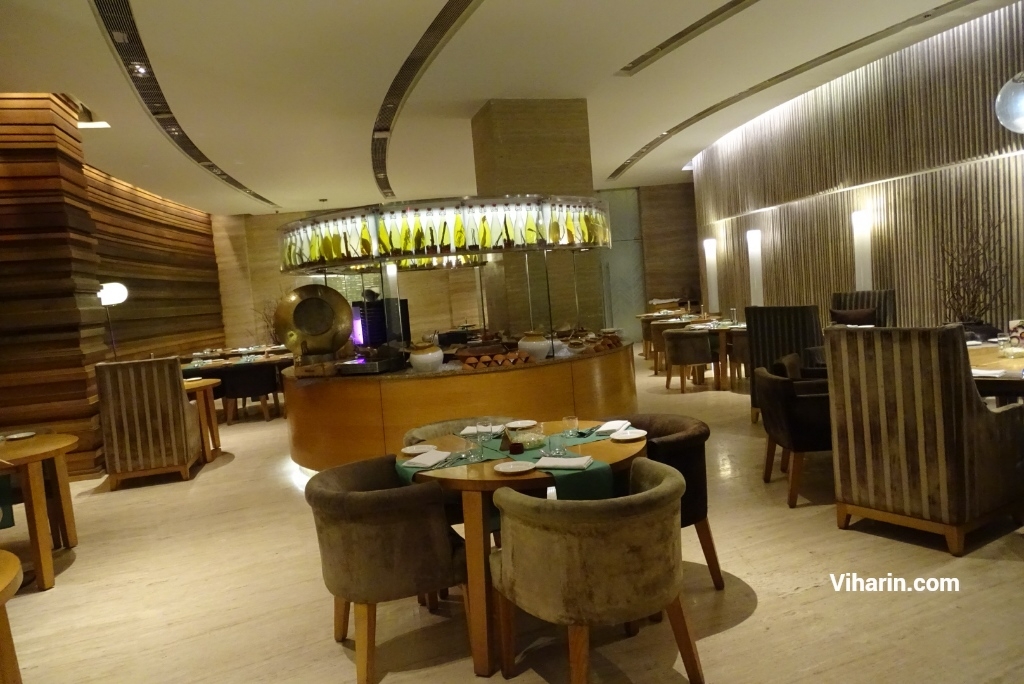 Ambiance of Seasonal Tastes
It was a lovely and cool evening. At the entrance of restaurant Seasonal Tastes, there was a Kashmiri team playing soothing Kashmiri music.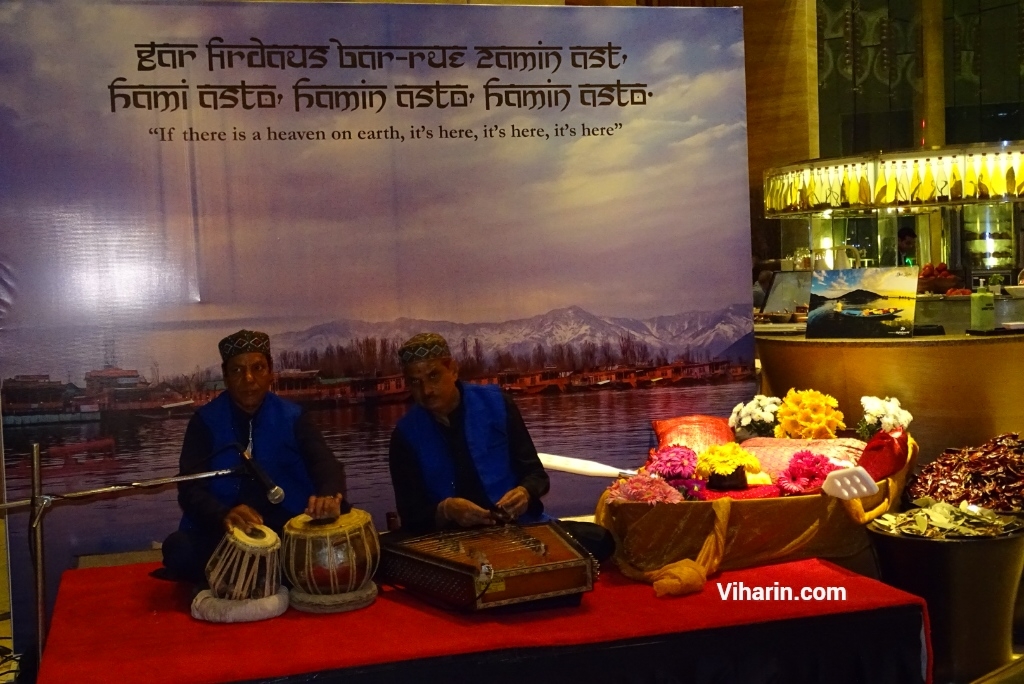 Ambiance of the restaurant was quiet and sophisticated. Well lit lights, matching furniture and sparkling floors added to the whole atmosphere.
Serving staff wore Kashmiri Pathani suits and topis (Kashmiri caps). All dining tables had a little shikara boats as showpieces with a note on Kashmiri cuisine. I liked the concept.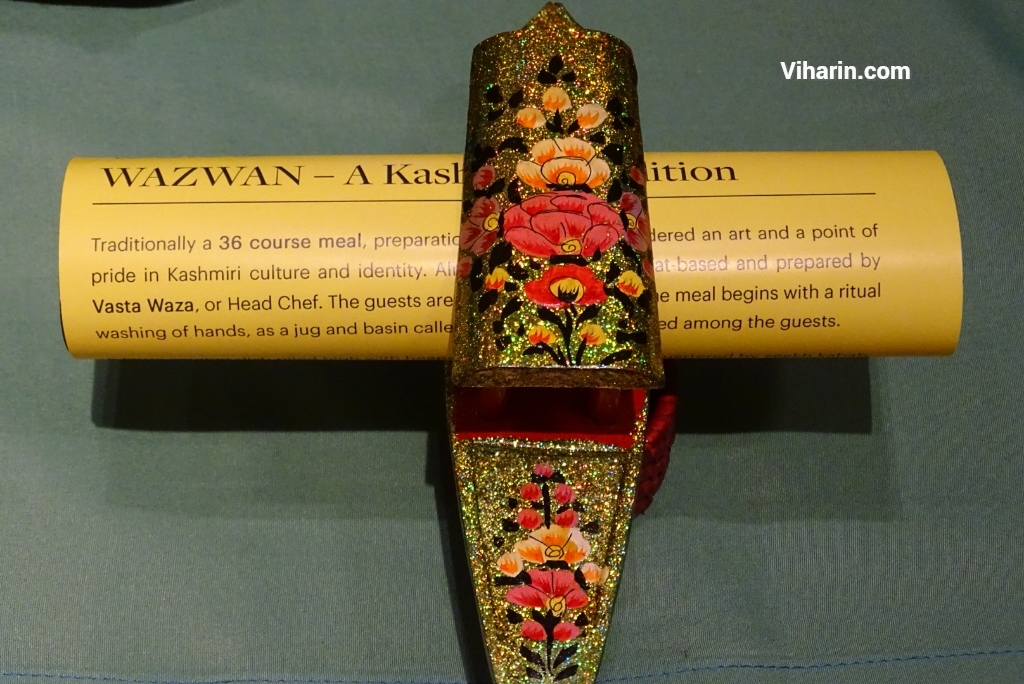 There were two separate buffets laid. Roasts and bakes and Indian Cuisine. In Indian cuisine, they had Kashmiri food.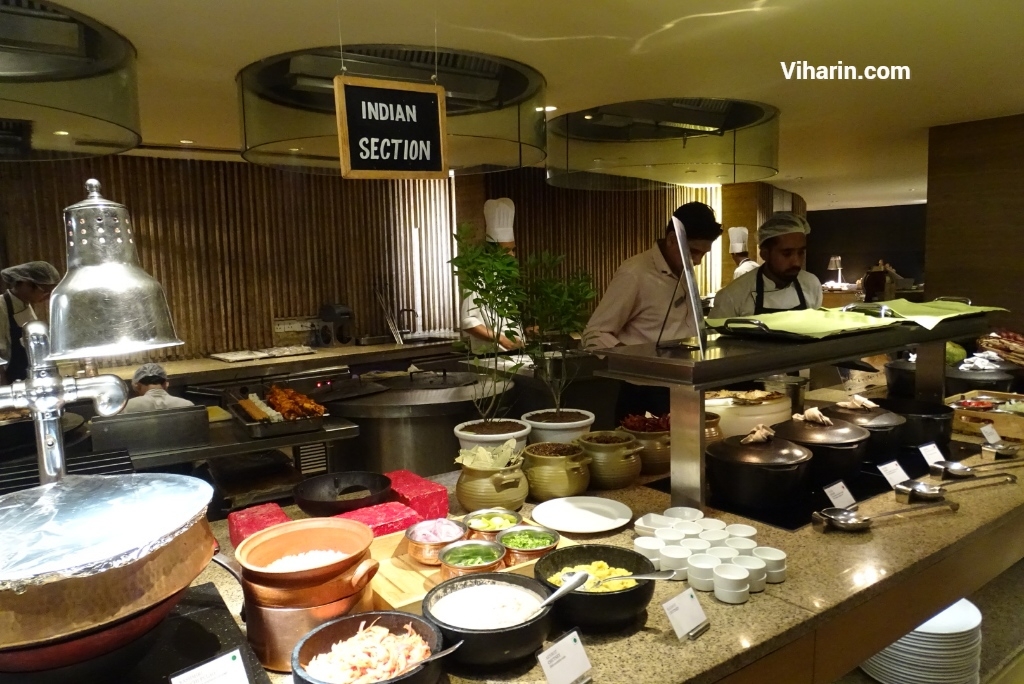 Food
We were first served Haag- Palak Soup. It was perfect to have at that. The texture , aroma and taste of soup was perfect. We loved it. Then we were served Lamb chop, mutton seek kebab,  murg tikka. I loved Mutton seek kebab which was juicy, soft and delicious. Chicken tikka was mouthwatering and irresistible. We had them with walnut and kaddu chutney. I had had Walnut chutney for the first time and it was good! Kaddu chutney had both sweet and sour taste. Both the chutneys were delectable while being healthy. Seek Kebab and chicken made a great combination with them.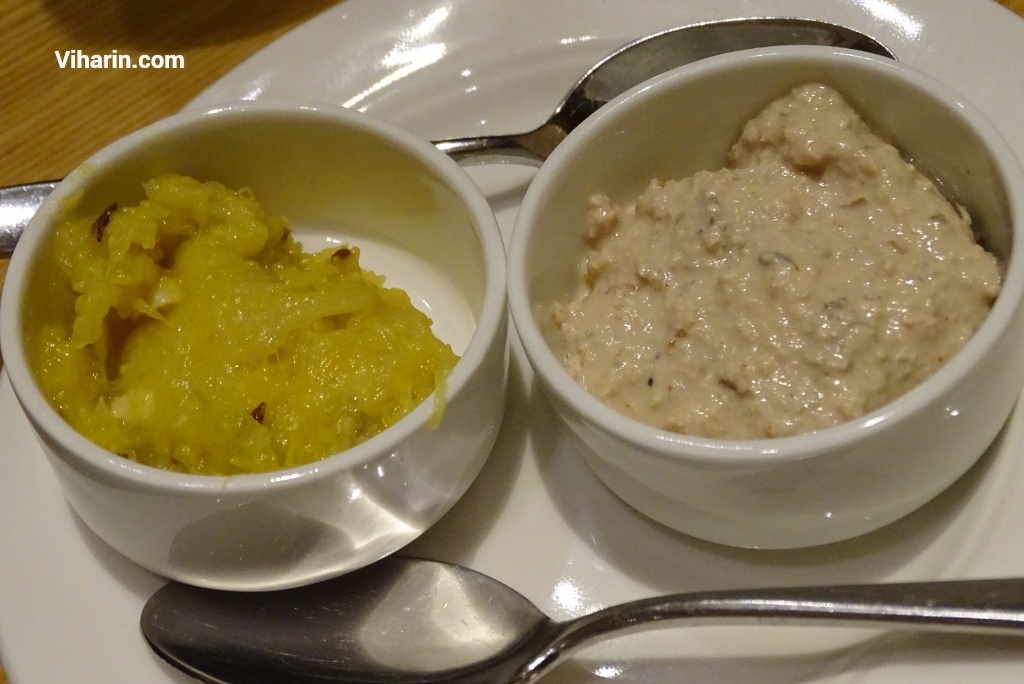 Coming to salads, I loved Chana salad which had a satiating curry and fattousch salad was also nice.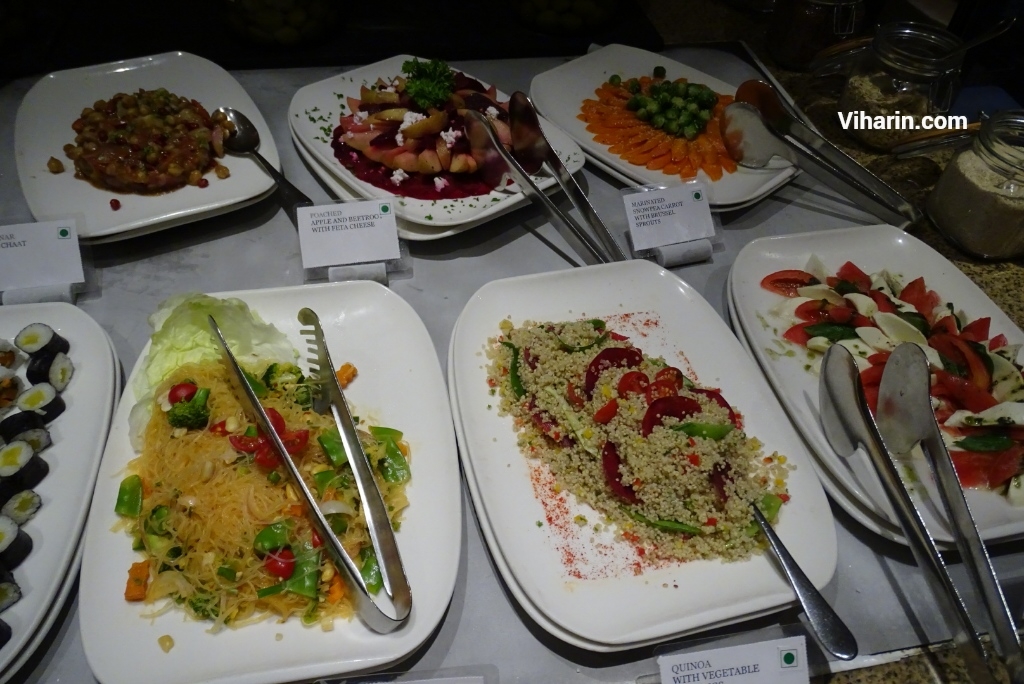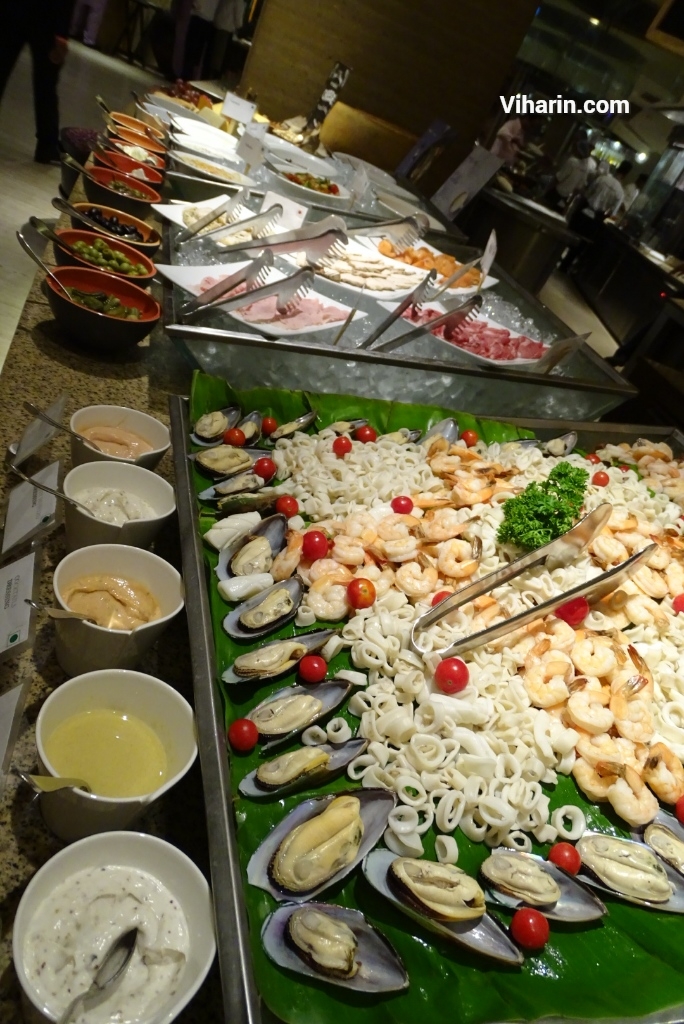 Main course had dum aloo which I normally don't like but Kashmiri Dum Aloo were awesome! Dum aloo is one of the most famous Kashmiri dishes , my mother told me who has been a great Chef during earlier times. Dum Aloo were very soft and I don't know how they were a bit spongy. But, I must say they were very nicely prepared. Rajma again which I don't relish outside home were delicious as well. I have never ever liked Rajma outside. But these rajmas were outstanding. Dal Makhani was made the Kashmiri way and I loved it. Dal Makhani satiated my taste buds. I was so happy to have it!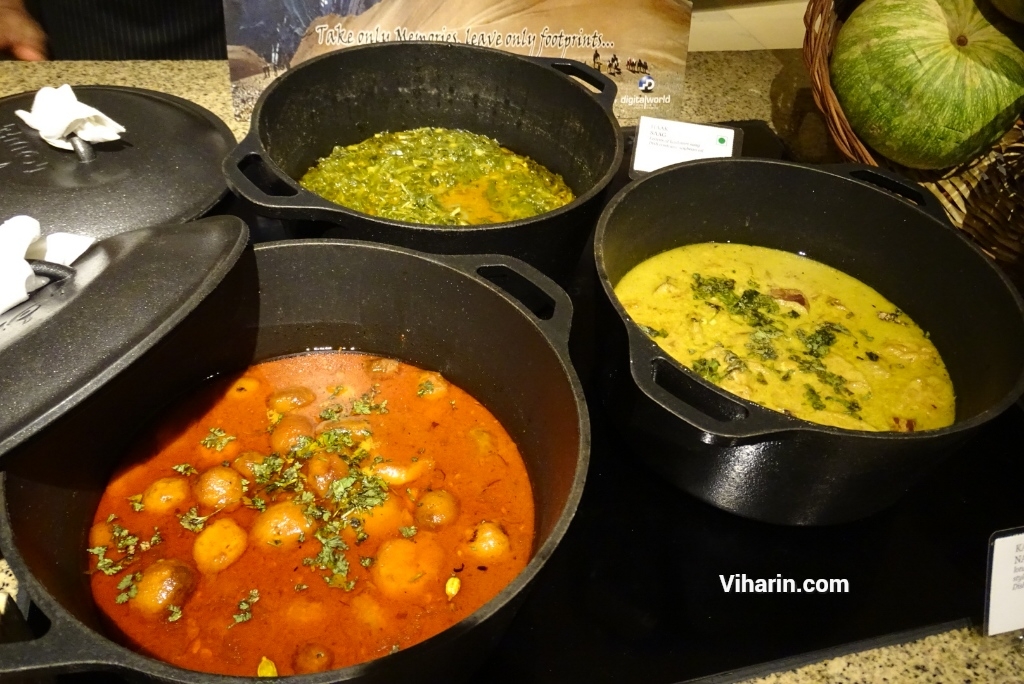 In non veg I tasted Goshtba and Chicken Korma. Chicken Korma was oily but good. It had less spices. Goshtba was mutton korma balls in white gravy. This was dish was amazing! Tgose balls were soft and tasted well. We were full by now. But who can resist desserts? There is always a special space for desserts in Punjabis! Isn't it?
Yeah, so we tried suji ka halwa which was full of dry fruits. It was a good preparation. Meetha pulao was full of khoya, dry fruits, sugar and some saffron colour. This was equally great! Last but not the least- Phirni!! Oh my God! Phirni was outstanding! It was sumptuous.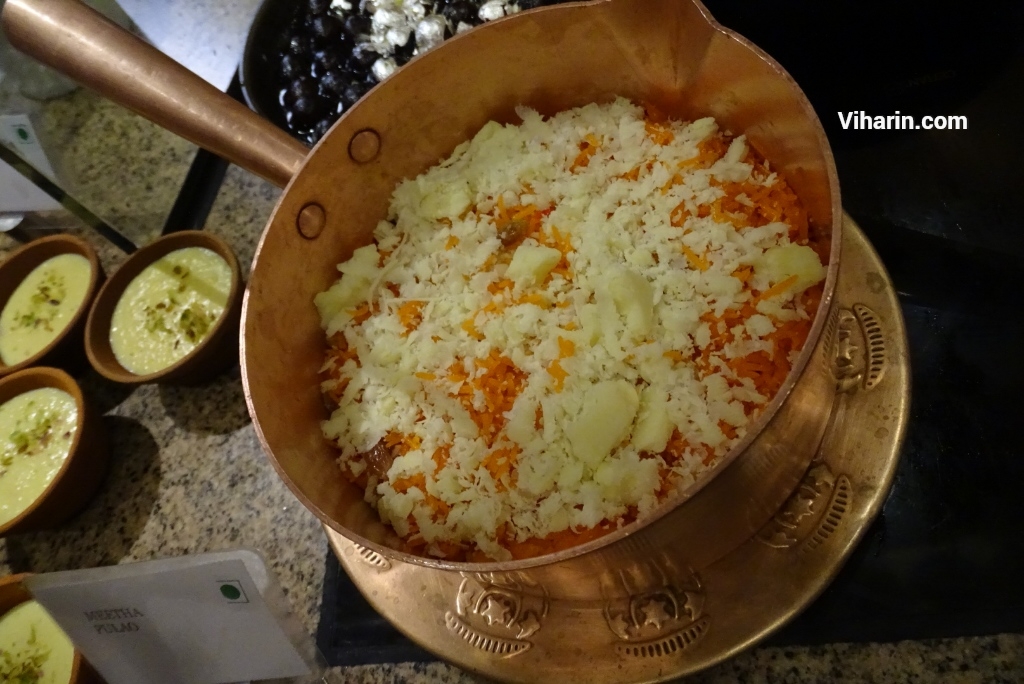 There were more desserts laid which were non Kashmiri. Pannacota, mixed fruit crumble, mango soufflé were good too. I always love mango based desserts as I find them very refreshing. Pannacota was equally refreshing while being sweet.
It was overall a great experience! I loved being there.
Kashmiri Food festival is till 20th September. I recommend all to experience the same. You will enjoy the ambiance, food and service!
Nidhi KM
©Viharin.com