I was invited to experience restaurant NYC at Radisson Blu Plaza, Delhi Airport. Being a traveller and curious foodie, I wanted to see what NYC offers to me. So, I reached the venue. Radisson Blu chain is a fond part of my memories since long. So, I already had a positive impression of the brand and food there. NYC is a multi cuisine restaurant from 14 countries that repeats on cyclic basis. This time the theme was Caribbean. I was curious to savour the same.
Ambiance @ NYC Radisson Blu Plaza, Delhi Airport
As I reached the restaurant, I liked the vibrant ambiance with formal set up. It being a buffet system, all food was lined up nicely and staff all set to serve guests.
Ample sitting arrangement was placed to provide enough privacy to each table. I liked turtles, sea horses and other sea animals shaped cane pieces decorated nicely on the side wall. Matching the name, there were photographs of NYC including Statue of Liberty, tall buildings, Hudson River and so much more. The restaurant was well lit up.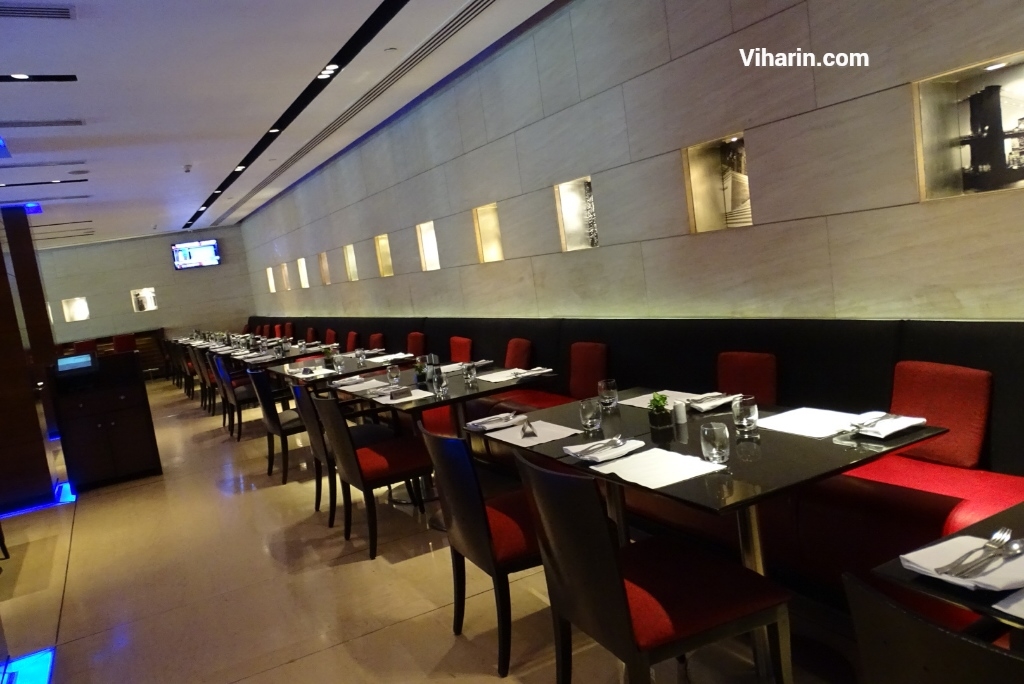 Food
There was a lavish spread of buffet. Salads, sushi station, breads, live interactive kitchen, soups, oriental section, Caribbean theme section and Indian section along with desserts. First of all I started with salads.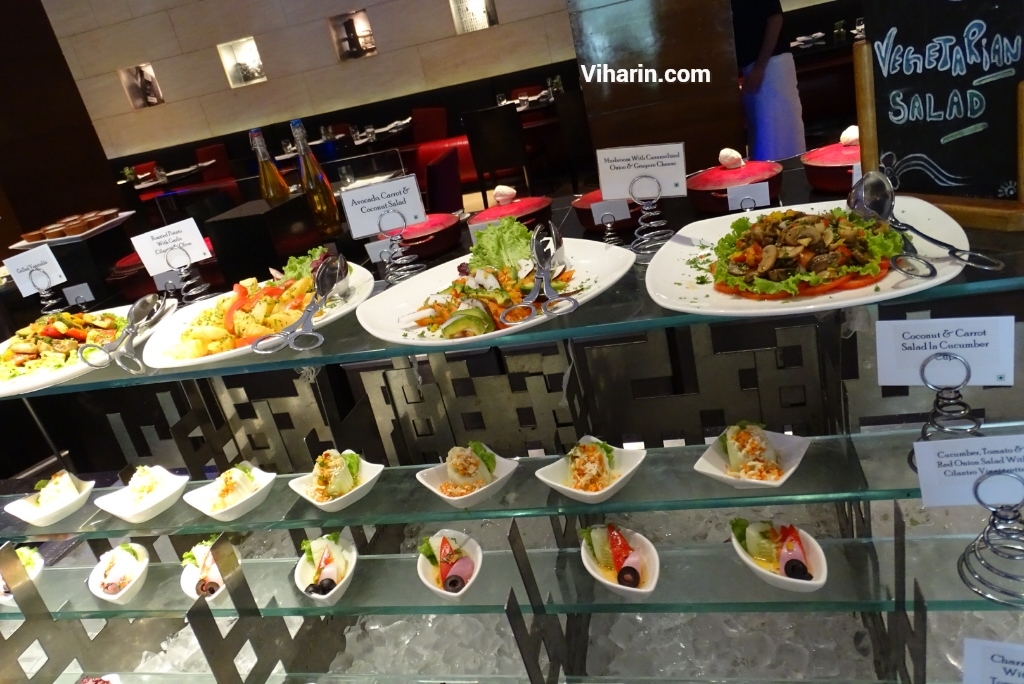 Charred Pineapple With Chive & Tomato Marmalade/Cucumber. I loved this combination, it being fresh and crispy , juicy pineapple. Tomato & Red Onion Salad With Cilantro Vinaigrette is always my favourite so couldn't resist. Then I had sweet and sour soup which was delicious. From the live kitchen , I tried Pineapple & Curried Mayo Wrap Peshawari Chooza. It was fantastic! The combination of Mayo, pineapple and chicken worked really well. The wrap melted in my mouth as I savoured it.
Wait! Main course is still left!! I tried few bites from my favourite Oriental section.
Wok Fried Chicken With Ginger had tender chicken pieces which were lip smacking! Noodles along with Mixed Veg Kung Bao Style/Tofu & string In Roasted Chilli Sauce is a deadly combination for me always! I always believe that preparation of perfect noodles is an art. These noodles were just perfect for me!
All spices were appropriately added to create the dish. Theme menu had Caribbean food. I tasted Jerk Spiced Chicken With Mango Chutney. Mango chutney had done wonders to the well made chicken. 
Caribbean Coconut Rice were good to taste. Fried Pumpkin Rissoles was something new to me and I liked the innovation. Indians who dont like pumpkin can actually have this dish. 
Orange Panacotta was refreshing! Watermelon sorbet was nice as well!
Service was done by a well trained staff! Staff was pro active and attentive! I liked their service
Overall a great experience!
©Viharin.com
Nidhi KM