What's hot page is one of the most interesting entertainment, food, lifestyle, fashion trends zone in Delhi Times. Most of us look forward to it! I was invited to participate in what's hot City pub crawl activity which was organised by Delhi times. I was thrilled for the same and was eager to participate in the process. In the process I had to experience and review some of the restaurants of Delhi. I chose Imly in Rajouri garden. When we reached Imly it was already crowded rather I would say overcrowded.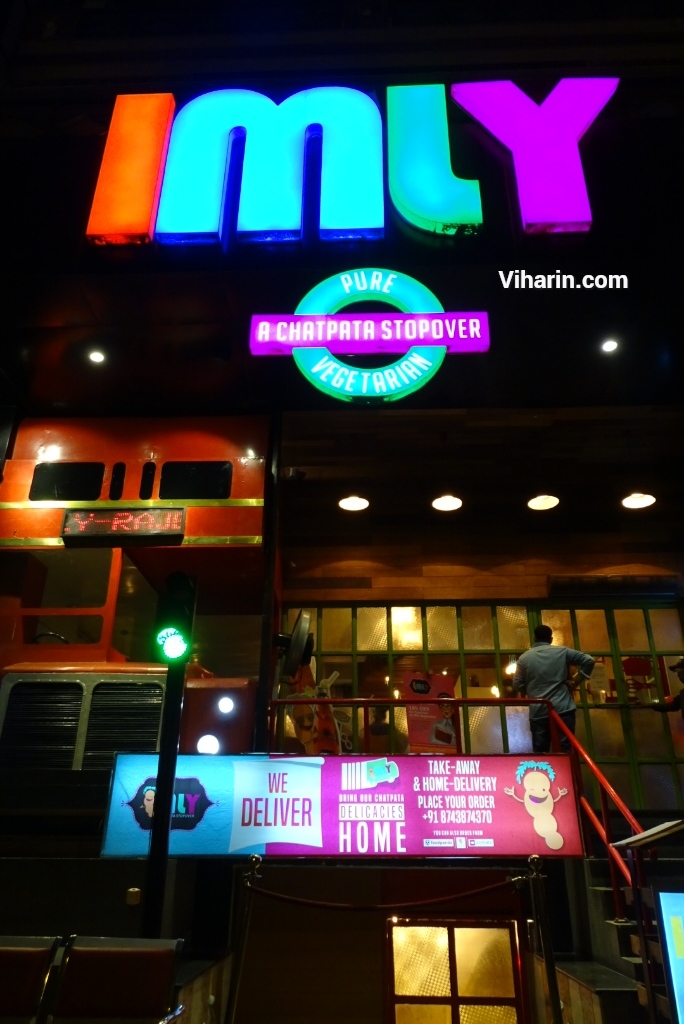 Ambiance
At the entrance, there was a big Imly bus which displayed various locations of Imly. Above the bus was a so called bus stand but I thought it was more of an open double decker bus.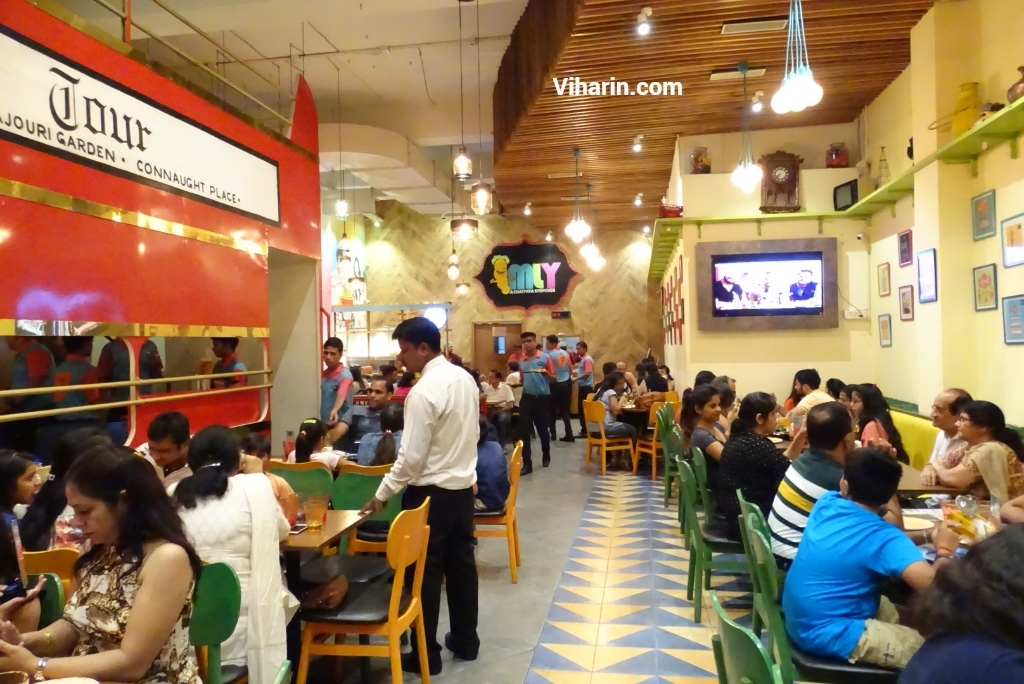 The cutlery, ambiance , things like old stereo, books, stove were displayed to match the street food ambiance. Manager already knew about our visit to their restaurant.
Food
We took a seat and soon the dishes starting pouring in. The first one that we tasted was golgappe which was offered to us in a glass holder which was holding little glasses. One glass was full of mashed potatoes and a little bit of Chanas. The other glass had saunth (sweet chutney) and rest four glasses had sweet and spicy golgappa water respectively. Golgappas were placed on those glasses. It was a nice presentation and Golgappes were delicious too!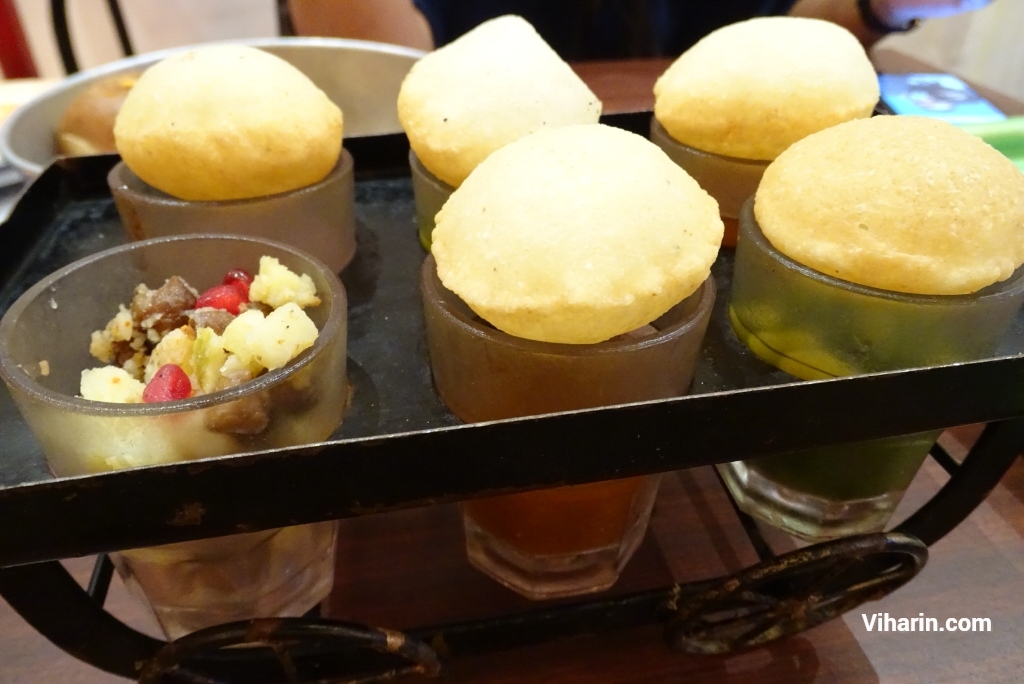 Then came our way Dahi Golgappe which were delicious as well. They were placed on a little merry-go-round. They were filled with curd and saunth along with pomegranate. I liked them.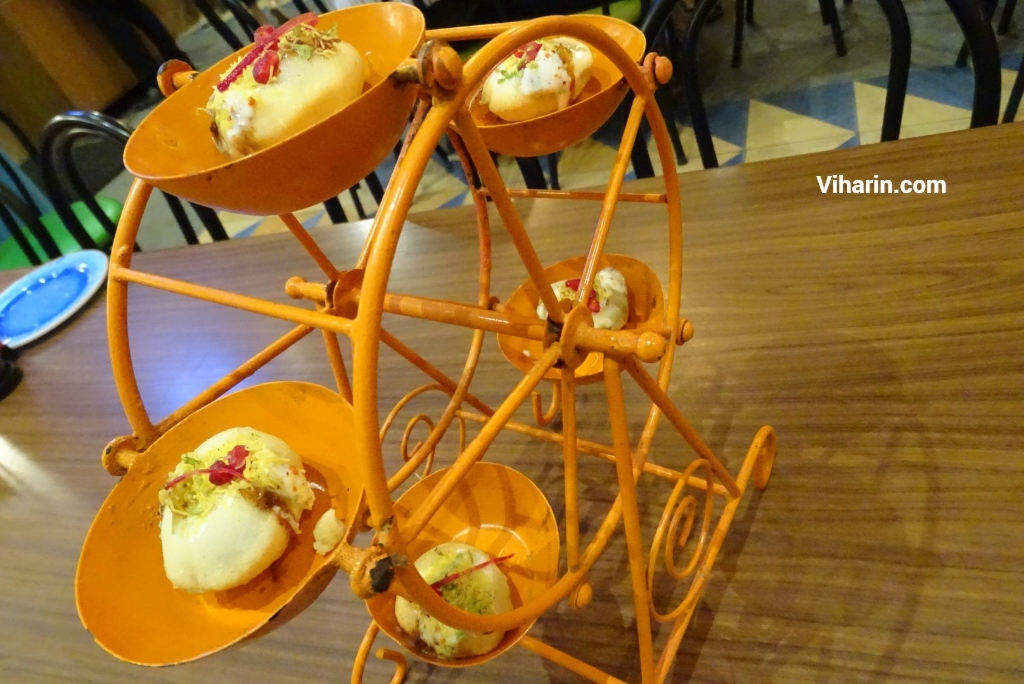 Vada Pao of Mumbai was awesome. The besan cutlet in it was irresistible but I had to hold myself because I had to taste other dishes as well.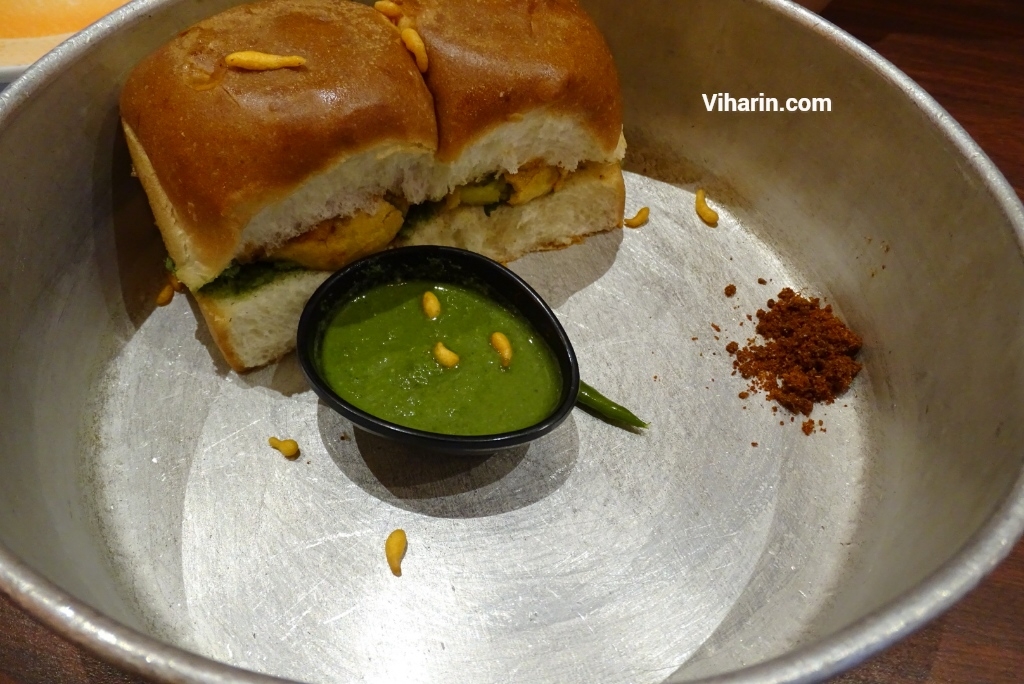 Then came another favourite cheese burst Dosa which was equally delectable and mouthwatering. Little dosas full of cheese and mashed potato masala of a normal Dosa was served with coconut chutney , tomato chutney and two more tasty chutneys.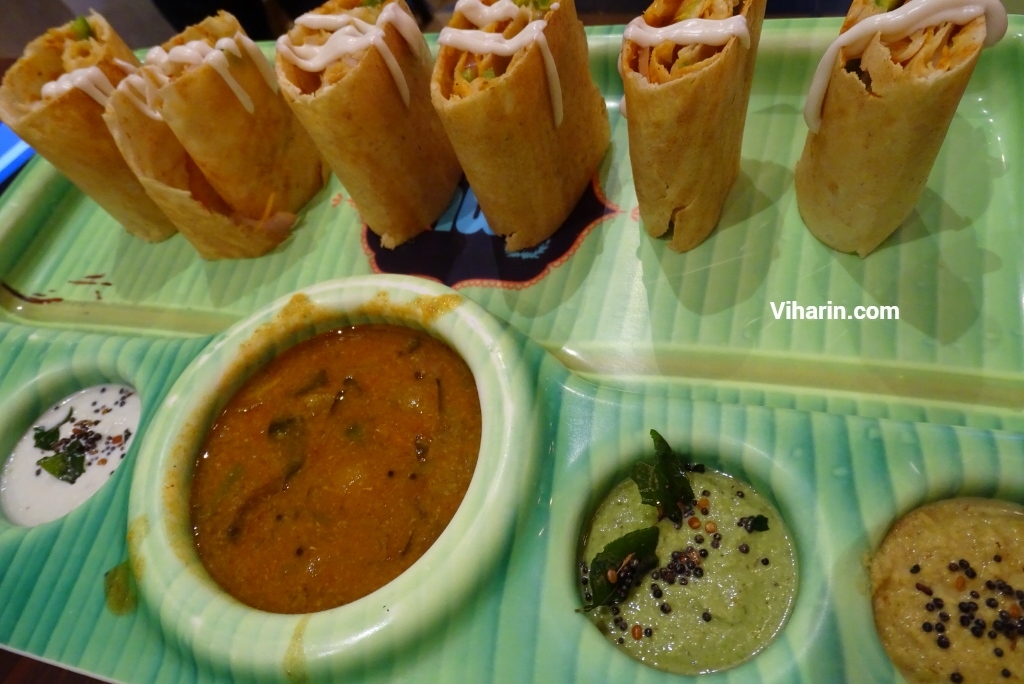 Then we had Bhel Puri and spring rolls. Spring rolls were good and full of vegetables. Its crust could have been thinner. I had food to my heart's content.
Lastly I had paan kulfi – my all time favourite and this one impressed me. This one came in a little ice cream carrier which was lovely!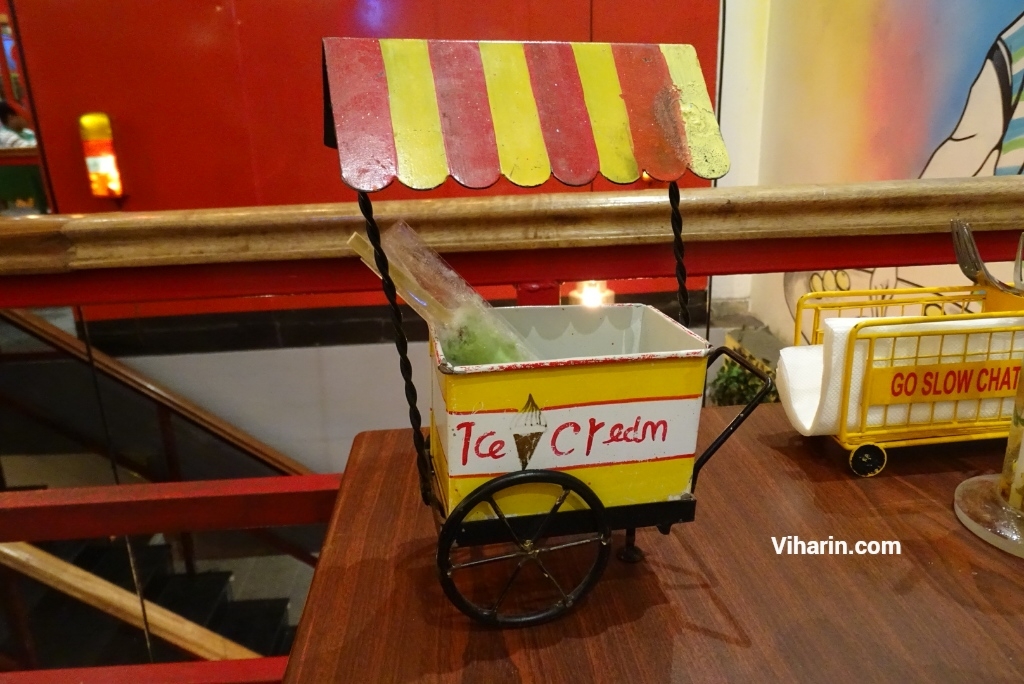 Overall it was a super experience. Everything was very nicely and hygienically prepared and presented. It was clearly visible how much time, effort and creativity must have gone in making of this restaurant. I loved being there I would again go with my family and spend some time there and have street food of my choice.
Special thanks to What's Hot City Crawl Team of Delhi Times for organizing all of this!
Nidhi KM
©Viharin.com