We were supposed to board Business Class from Male to Srilanka while going back to India. My experience with the first airline was very good! I was wondering how this Business Class would be different. Well, Mr. Chinthaka Weerasinghe , the Country Manager of Srilankan Airlines who was in the Maldives trip with us had hinted to us about the new Business Class that was about to welcome us. So, I was excited about my flight to Srilanka!
Ambiance of Srilankan Airlines Business class
As I entered the plane, I was pleasantly surprised to see the elite and sophisticated class. There were separate aisles provided to each passenger. I loved the privacy which was taken care in this set up.
I was totally impressed! Each aisle had the provision of enough storage and dining space and also comfortable leg space. You would love to see how strategic placement of electrical gadgets and storage has optimally utilized the space. I loved it totally.
Remote control, Flat screen, Head phones, newspapers and magazines, arm rest, foot rest and the reclining to full flat bed were just perfect.
Food
Food in the Airlines was delicious and healthy! I had fruits, bread, idli sambhar. Oh, that combination was mouthwatering. I was happy to see this kind of meal in Srilankan Airlines.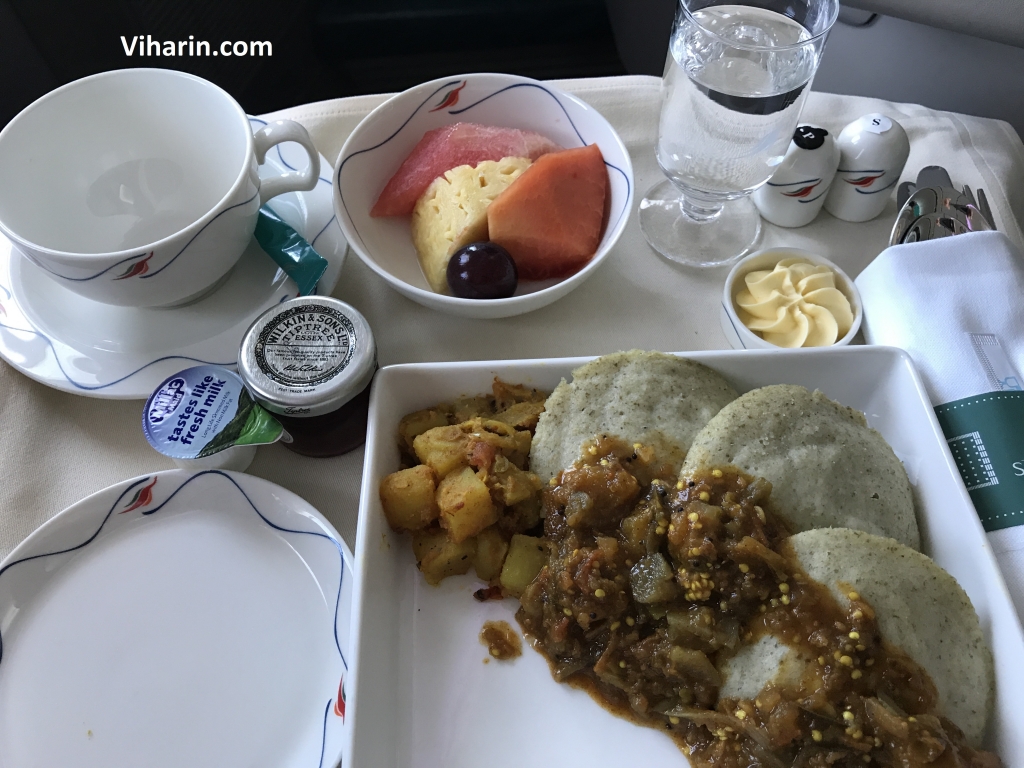 Service
It was a pleasant service by the cabin crew. Staff was hospitable and prompt. They were preemptive of my needs. I had a wonderful time in the business class. Slept for a while in the comfortable and my own private aisle space
Per my Interaction with the Country Manager, Mr. Chinthaka, there are plans to expand operations in India by increasing the number of flights to two times a day. There is an expected increase of 15-20%. Airlines is aiming to increase the traffic to 2.5 MM by this year end.
Overall, it was a great experience in the Business Class of Srilankan Airlines from Male to Srilanka.