River rafting is an experience that everyone must have atleast once in a lifetime. It's adventurous, most of all safe if you follow all instructions carefully and great fun! I don't know swimming but I have done river rafting till grade 4. My first River rafting was in Kaudilya village in Rishikesh and in this trip to Bali I had second experience of river rafting at Ayung River. I must say it was a great experience. My apprehensions for river rafting got over in the first river rafting in India itself. In the second river rafting I was raring to go. We did river rafting by Toekad Rafting company.
We got down the stairs which was a lush green area. The atmosphere was full of fresh air.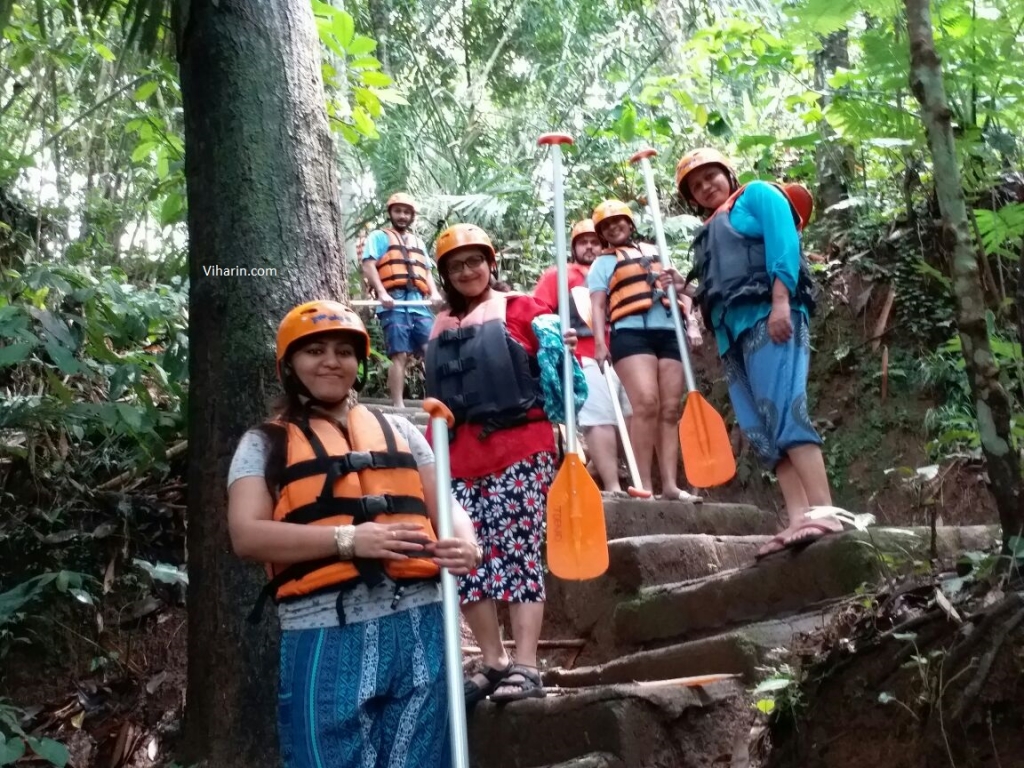 We got onto our rafts. Our guide guide was very good and he instructed to us about the rules of the rafting. I saw other rafts that were along with us.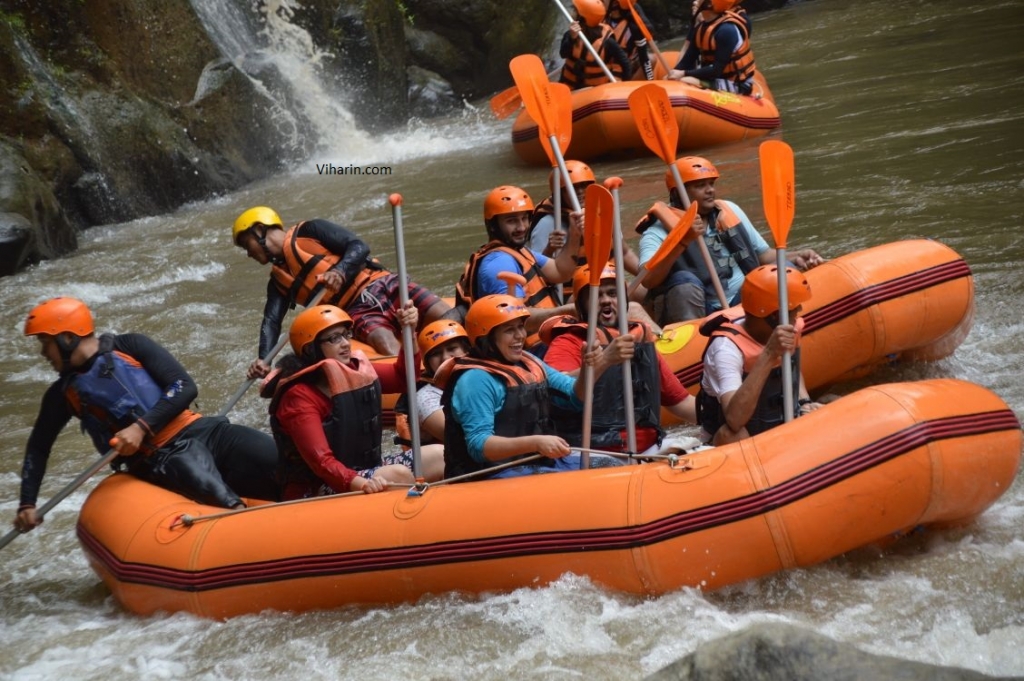 We started off with grades that were low and slowly reached greater rapids. Our guide kept us instructing to row forward or backward to give the water push backward or forward so the raft can move easily.Whenever there was a rapid it used to be huge fun for all people in my raft.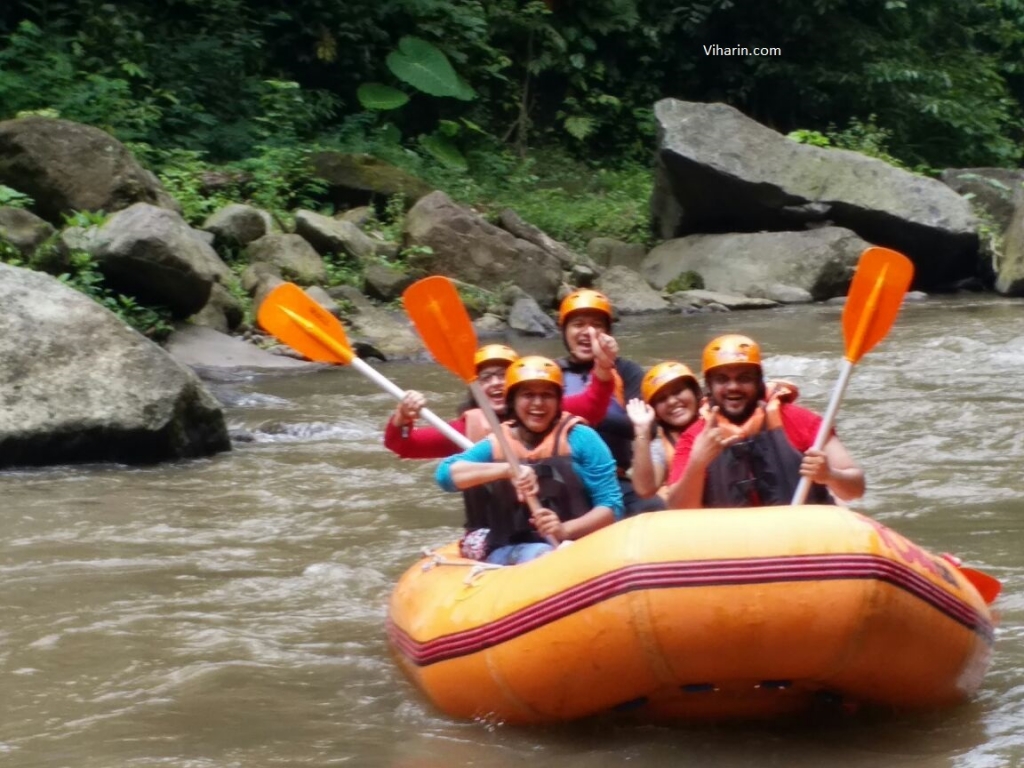 While doing river rafting rafting our guide was really happy with our team as we were listening to him carefully and acted at his instructions promptly.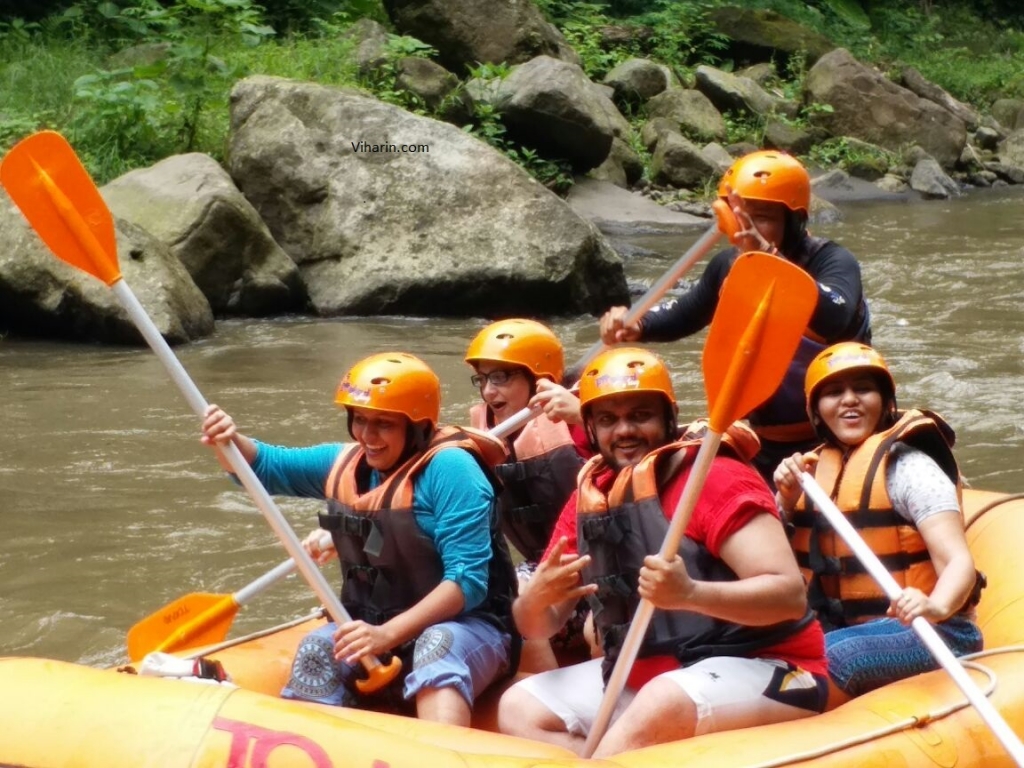 There was lush greenery around the river and there were carvings of Ramayana on the sides of rivers. Our guide told us it took a lot of time for craftsmen to ingrain those carvings and it was beautifully done. I'm sure it would have taken a lot of perseverance, hard work and commitment.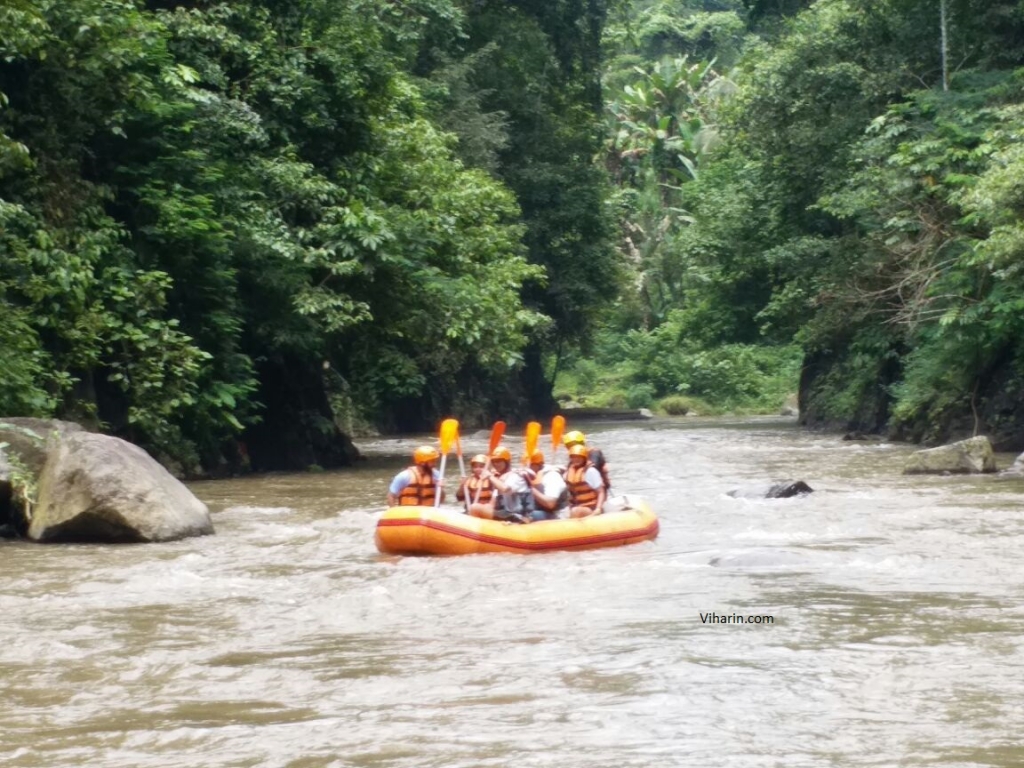 There was a big waterfall on the way. Our guide ensured that we have a good experience of the waterfall and he actually took us exactly right under the fall. Milky water fell on our heads and it was an out of the world experience! I must say although it takes a little bit of guts to go ahead inside the waterfall but I must tell you it's an experience of the lifetime and an amazing experience.
In our next raft there were three people Who fell from the raft one by one. One of them knew swimming and two others didn't know.I must tell you that it doesn't matter at all whether you know swimming or not because it's the presence of mind that works when you fall.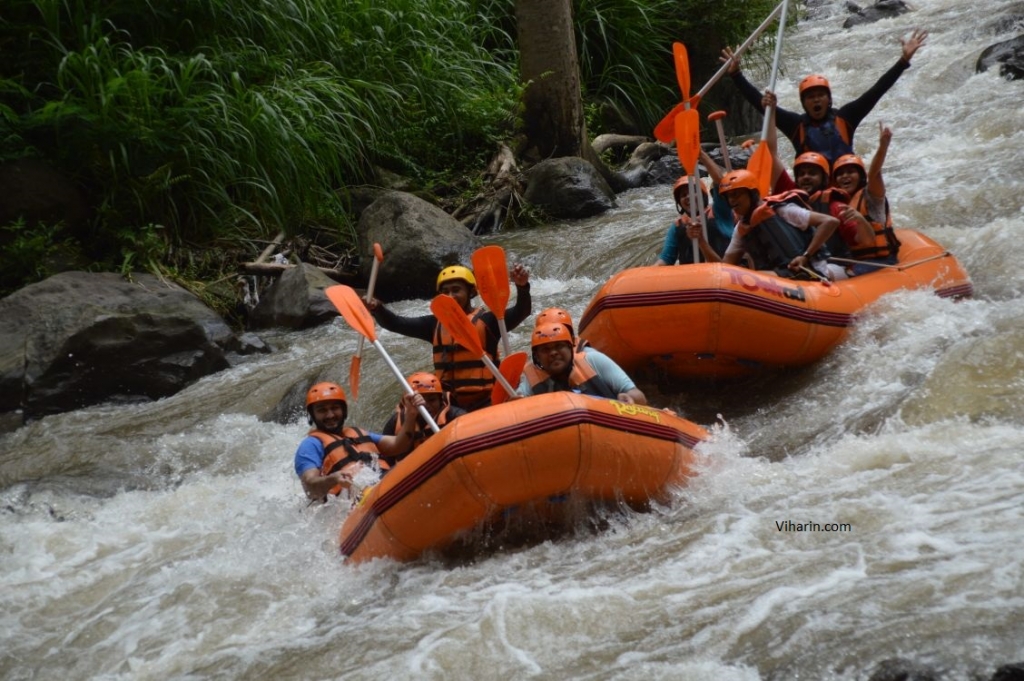 While river rafting one should mentally prepare self for a fall because just in case you fall you should not be panicking instead be calm and composed and loosen your body so that it comes up automatically because you're already wearing a life jacket.
There are many rafts around and also rescue team standing around the whole river rafting route so that they can rescue just in case. All of the three people were. rescued nicely and one of them came in our raft. After resting for a while he started his rafting duties again.
I talked to them later. The one who didn't know swimming was totally calm and composed and he advised that whenever you fall in river whether you know swimming or not it doesn't impact. He said that he was totally calm and composed and loosened himself so that his body could come up and he was easily rescued.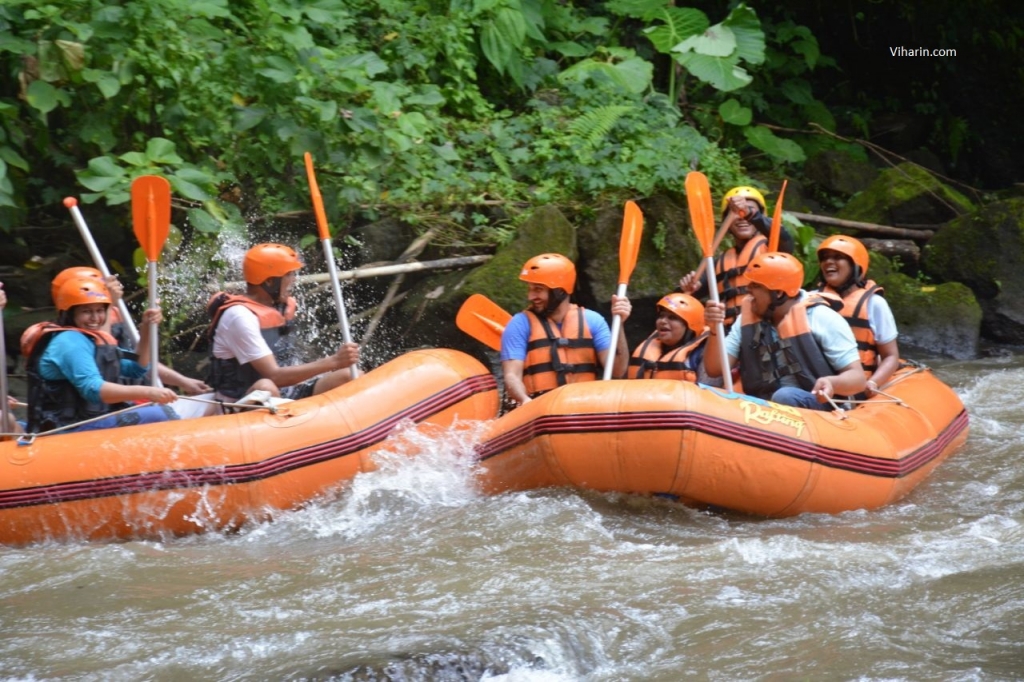 We moved further without realizing that we were already competing with other rafts. It was such a fun! Overall it was a fantastic experience and given a chance I would do rafting again to higher grades.
P.S> River Rafting at Ayung River was done through VITO India,  OM Tourism via Tria Uma at Teokad Rafting company. It was a sponsored activity.
Nidhi KM
©Viharin.com ®