When I got to know about the 25th Anniversary of GMR Varalakshmi Foundation, I decided to attend the same. It was a high security zone. We had to take our special invites to the area.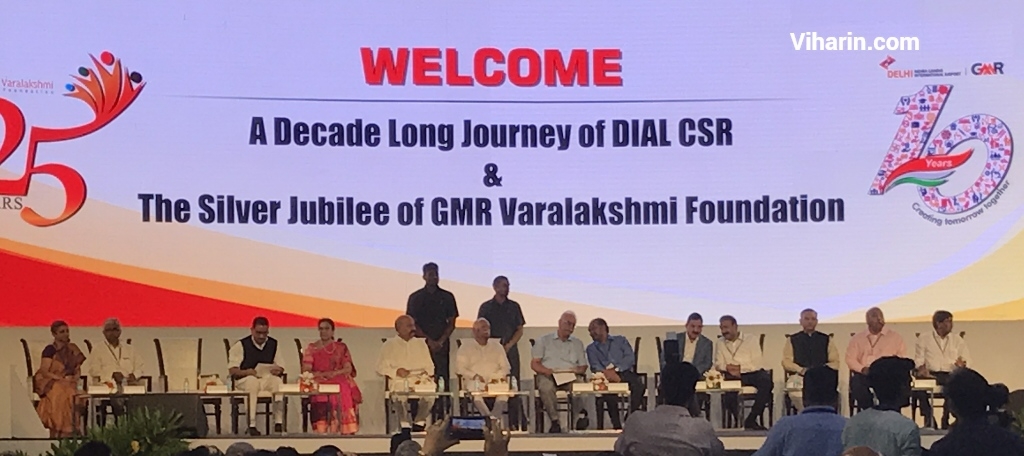 Delhi international airport Private Limited (DIAL) is the consortium comprising of GMR group, Airport Authority of India and Fraport. DIAL is driven by GMR group's vision to make a difference to the society by contributing to the economic development of the country and improving the quality of life of local communities. There was an exquisite display of various functions of GMR Varalakshmi Foundation. In the area of skill India GMRVF operates in 10 Rural and three urban training centres.The Foundation works with the communities around those areas where the group has a business operations today it has a pan national presence and other support community work in Nepal
There is a strong focus on the women empowerment. 300 self help groups with 2500 products made by these women are marketed to empower initiative and women are earning between 7000 to 8000 per month.  I loved the textile items presented like saaris, suits, purses, bags and many more things.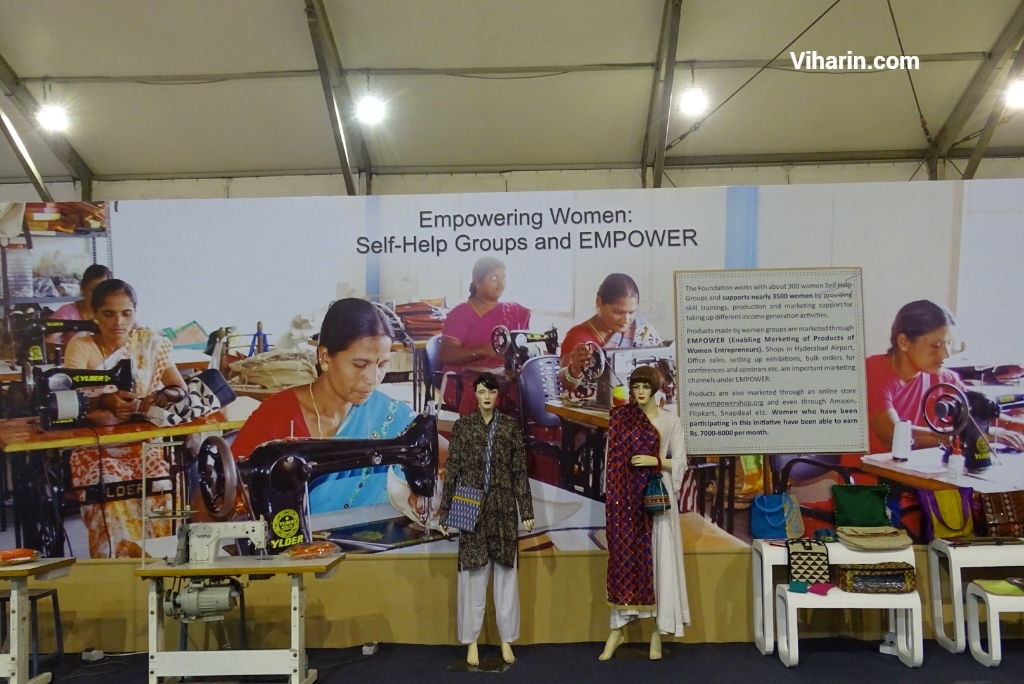 Health care (Mobile medical units, maternal and child care to name a few), education, Swachh Bharath, skill training are few of the focus areas that GMR Varalakshmi Foundation takes care of.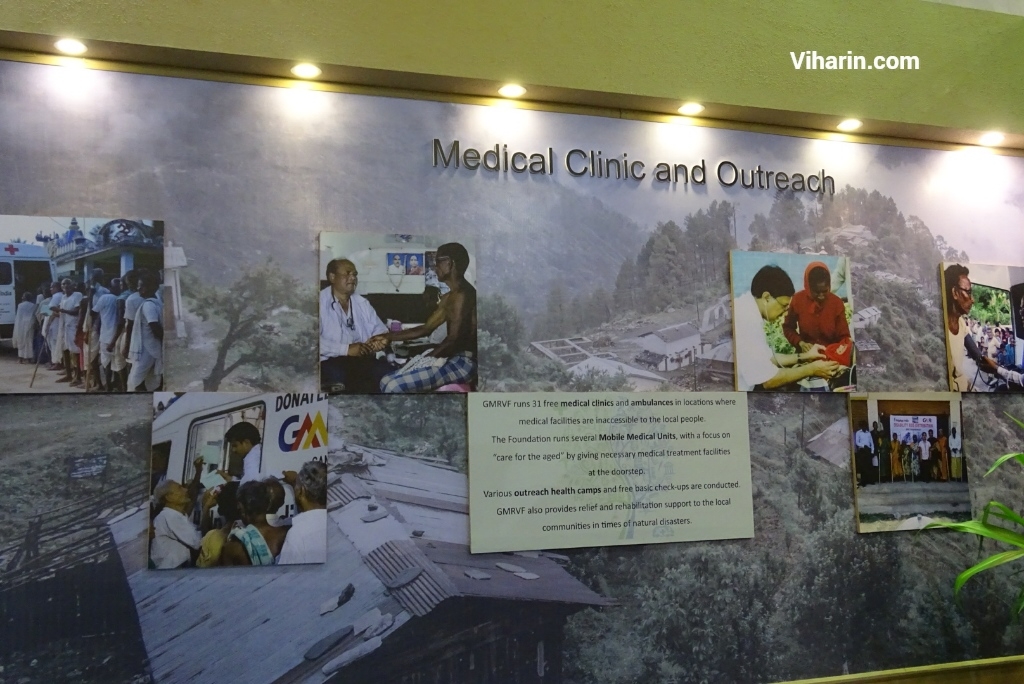 It was a nice exhibition. There were samples displayed.Soft toys were also exhibited. Medical facilities and sanitation arrangements too were showcased. This all was evident enough to show the efforts put in by the NGO. 26 community toilets catering to 40,000 per month.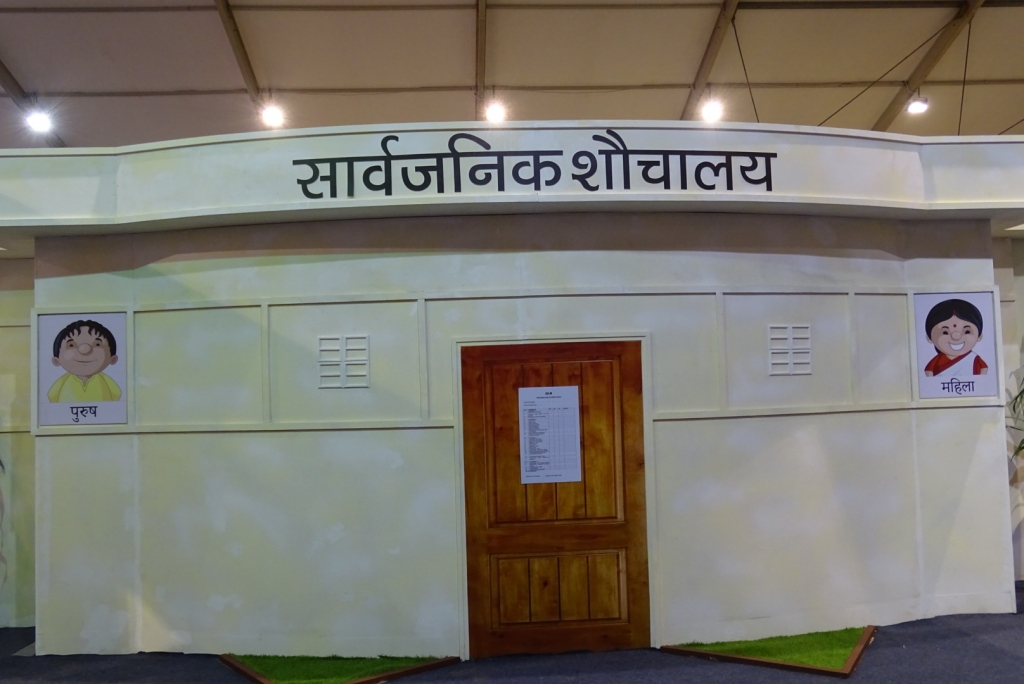 The main event area was huge and must be accommodating 1000+ people. Guests at the event were Chief Guest Dr. Mohanrao Bhagwat – The RSS chief , Shri Ashok Gajapathi Raju-Hon'ble Union Minister for Civil Aviation, Shri Jayant Sinha- Hon'ble Minister of State for Civil Aviation were present.
Shri Jayant Sinha expressed his gratitude towards the GMR Varalakshmi Foundation. He said he has full trust on the foundation that has kept its level to high standard and is developing the underprivileged.
There have been many initiatives led by DIAL CSR in the area of differently abled, adult education, after-school learning, support to government schools, sponsorship of bstudents from class 1st till they get a job. They have tied up with various branded companies like TCS , IBM, NCERT. There are few institutes operational under GMR technology.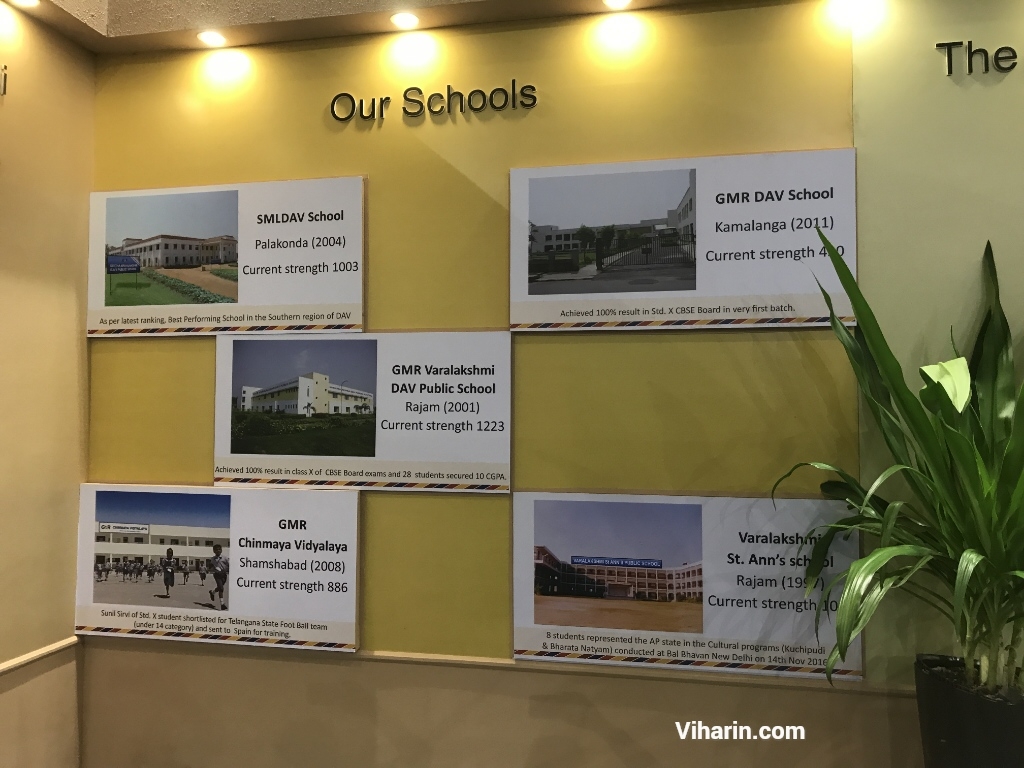 After the event , we headed for light dinner which was cuisine from Kolkata, Mumbai , South India. We could see chefs who were specially invited to prepare authentic regional dishes. There was a vast variety of snacks including ragra Samoa, pav bhaji, tikki, dahi bhalle, cheela, sabudana cutlets, cheese cutlets, haryali kebab, pajoras and more. Loved the snacks.
As per my discussion with Mr. Yuvraj Mehta- Marketing head , Corporate Communications of Delhi International Airport Private Limited, lot of importance is laid on CSR activities. Employees are encouraged to go over and beyond to participate in such activities.
It was a great learning experience for me from the GMRVF and CSR perspective. We wish GMR Varalakshmi Foundation to keep raising its bar!
Nidhi KM
©Viharin.com