Indonesia has been close to my heart always. I have been there twice and found it to be a new destination both times. The more I explore,it, the more beautiful it seems. Recently, I attended an event by Indonesia Tourism in Delhi.
There was a high focus on increasing tourists in Indonesia. Badung, a region with the maximum tourist activities in Bali. There is a lot of similarity in the culture and tradition of Bali and India. Same Gods are worshiped, similar names, Sanskrit is used alot.
From January to July 2018 there were more than 340,000 Indian visitors to Indonesia as compared to the same period in 2017.  "For 2018, the Minister has set 700,000 visits as the target for the Indian market and that's a huge 40% target increase from 2017's," adds Mrs. Nia Niscaya the Deputy Minister of Tourism Marketing, Ministry of Tourism of the Republic of Indonesia.
The MoTRI has started with joint promotions with big names in the Indian tourism business and one of them is MakeMyTrip. As one of the largest travel portals of India, MakeMyTrip has been approached by the MoTRI to help increase footprints to Indonesia through advertisements and larger bouquet of travel products. Both parties have agreed to collaborate by signing an agreement which took place in New Delhi on 16th August, 2018. This cooperation is expected to bring about 120,000 additional Indian visits.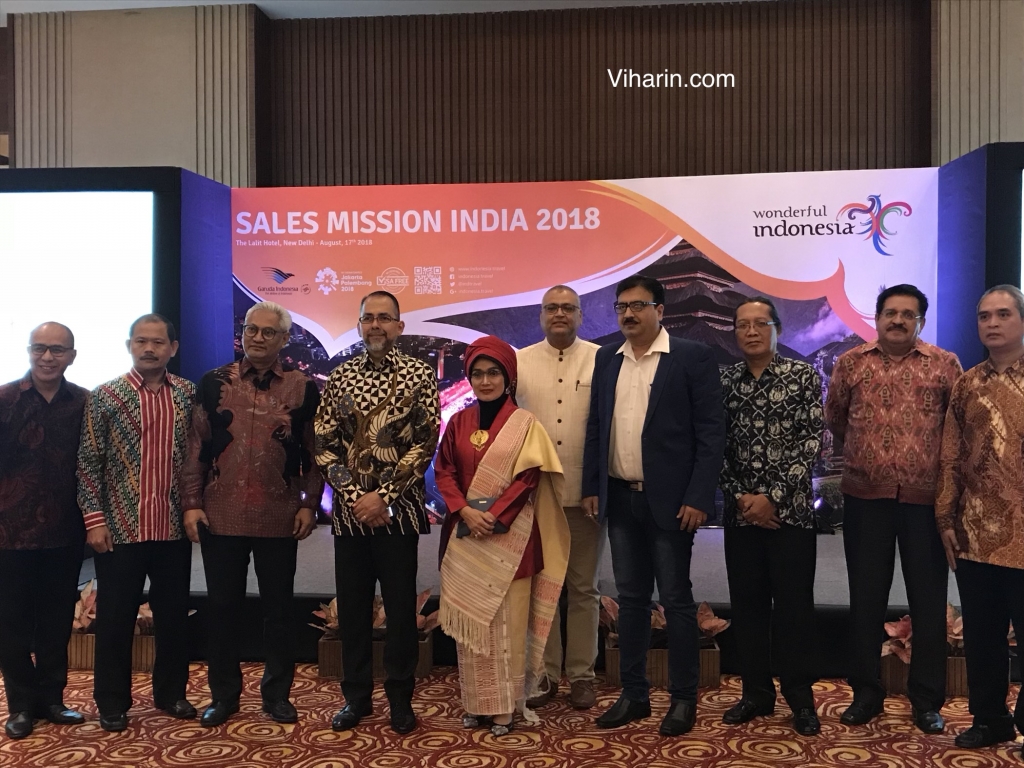 In the event, I also met couple of hotels/resorts authorities who had similar names as ours and by just an interaction with them, I realized how hospitable their properties would be. My personal experience in Bali too proves the same. There are many Indian restaurants in Bali where you get excellent food.
I witnessed the dance at the event and it was gripping. Their dress, makeup and crowns, everything was magnetic. Indonesian dance is too much into facial expressions and slow, yet beautiful hand movements along with the synchronization in feet and body curves.
Given a chance, I will again go to Bali along with some places like Jakarta and Yogyakarta to know more about Indonesia.
Nidhi KM