After our fabulous trip to Austria, we headed for Venice in the morning in Vaparetto ride. It was a nice journey in the Adreatic Sea. I was loving the cool air on my face on the speed boat. All around the water, were reddish brownish buildings.
The boat dropped us at the Venice Island. Venice is a very important port. Lots of tours begin from there. Most of the big cruises like Star Cruise start from Venice.
Venice is an important part in the itinerary of eight/nine days long cruises. Cruises till Norway, Canada and many other important ones.
The whole area was happening. There was a huge crowd. Venice is also known for its multicultural approach and lots of visitors across the world visit it.
We crossed few little bridges and took photos at Doge's Palace and its adjoining prisons, Venetion, Bridge of Sighs, St. Mark Cathedral with Bell Tower. There are tiny shops selling souvenirs and other small gifting items.
Masks of Venice are very famous. They were very colourful and are an important symbol of festivals in Venice. There were many branded shops, restaurants. One could spend a full day if possible. Its a very busy area and exploring everything requires a lot of time. Since we were on our schedule , we could do only limited stuff. We had Italian Pasta in a restaurant which was delicious. Mostly restaurants had outside seating arrangements.
After strolling around for a while, we decided to take Gondola ride which was passing through the canal. Maximum people allowed in the gondola were six and they charged 80 Euros per Gondola. We took the ride as we were inspired by a Bollywood song ' Do lawzon ki hai' having Amitabh Bachhan and Zeenat Aman as stars.
Water was stinking at few places. Buildings around canal were ok. If you want, you can skip this Gondola ride.
The Oarsman told us that during rainy season water reaches till first floors. May be that was the reason of this kind of condition. All ground floors in that area were empty.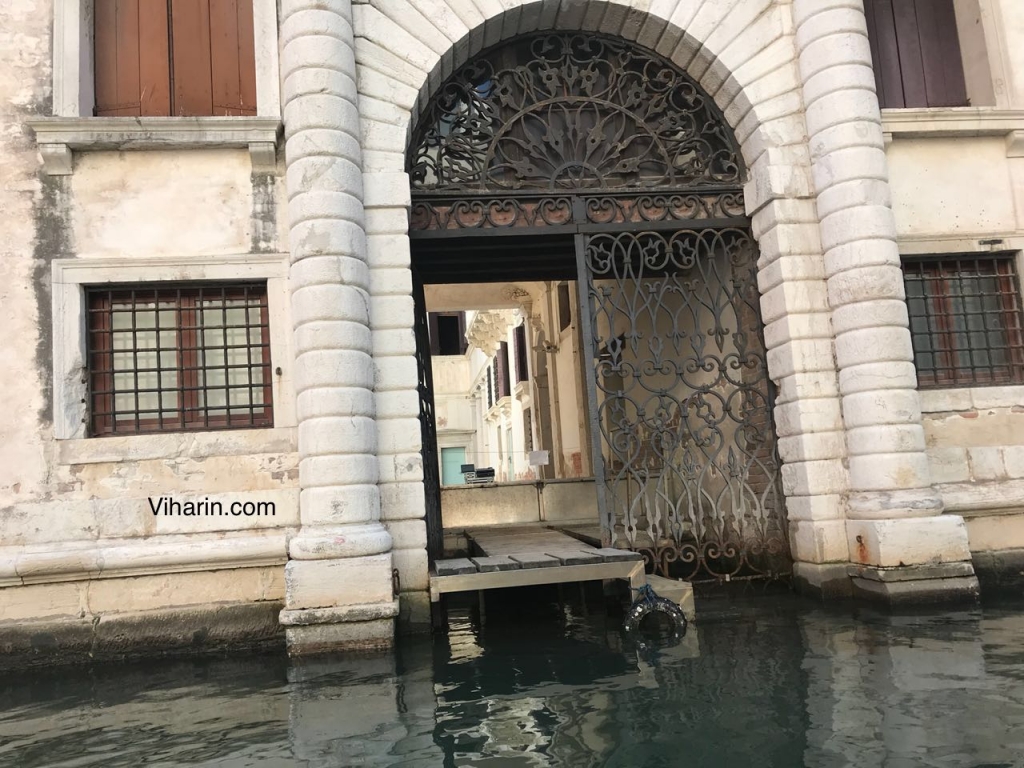 However, our Oarsman was nice and hospitable. He kept us showing various important points like UNESCO office.
The architecture of buildings was magnetic. Mostly buildings there were white.
Venice is a very romantic city and has been appealing people over the ages. Tourists have visited it and stayed in Venice for 2 to 3 days and enjoyed. Overall, it was a nice place to hang around.