Ladakh is one of my 'to visit' destinations of the world! I so wish to be there as soon as possible! Everytime I visit a travel and hospitality trade event, I make it sure to visit booths of Ladakh.  I want to see the natural beauty which I have heard is spectacular! Culture , traditions, food , climate, shopping and so much more to explore! Most of the times, I keep reading about hotels there. Recently, authorities from Grand Dragon Hotel contacted me and I was so glad to read about their property.
So, whenever I visit Ladakh, I would love to stay there. Grand Dragon Hotel is the first world class property in the area. This property has raised the bar for hospitality industry in the area. Although I have not visited the property myself, but it seems promising for luxury travellers.
Why would I stay at Grand Dragon Hotel Ladakh?
Being a luxury lover, I want to experience the same at the so called 'roof of the world'!
Its easily accessible being only minutes away from airport and is located at the central place in the area
Since I want to feel like local, I want to stay in a property that is dream child of Ghulam Mustafa, the first modern artist of Ladakh whose paintings are inspired by ancient Ladakhi architecture and culture
Architecture of the property unveils Rabsal tradition of Ladakh, visible in the window treatments and balconies, intricately carved wood – ubiquitous in Ladakhi palaces and mansions
As I normally say that the room should have a view of the prime attraction of the destination, all 82 rooms of Grand Dragon Hotel have mesmerizing views of mountains
The Grand Dragon offers two dining options, serving a range of cuisine, from local thukpa a noodle soup, and momos -stuffed dumplings, to regular Indian fare as well as Chinese and European dishes.
Hotel has spacious banquets, intimate dining rooms, gym, sauna, spa, kids area, play area and arcade
Property is owned and managed by the ABDU family who is known for their passion for hospitality and are in this business for the past three decades. So, trust factor creeps in automatically.
I have heard a lot good things about the property which re enforces my decision to stay there!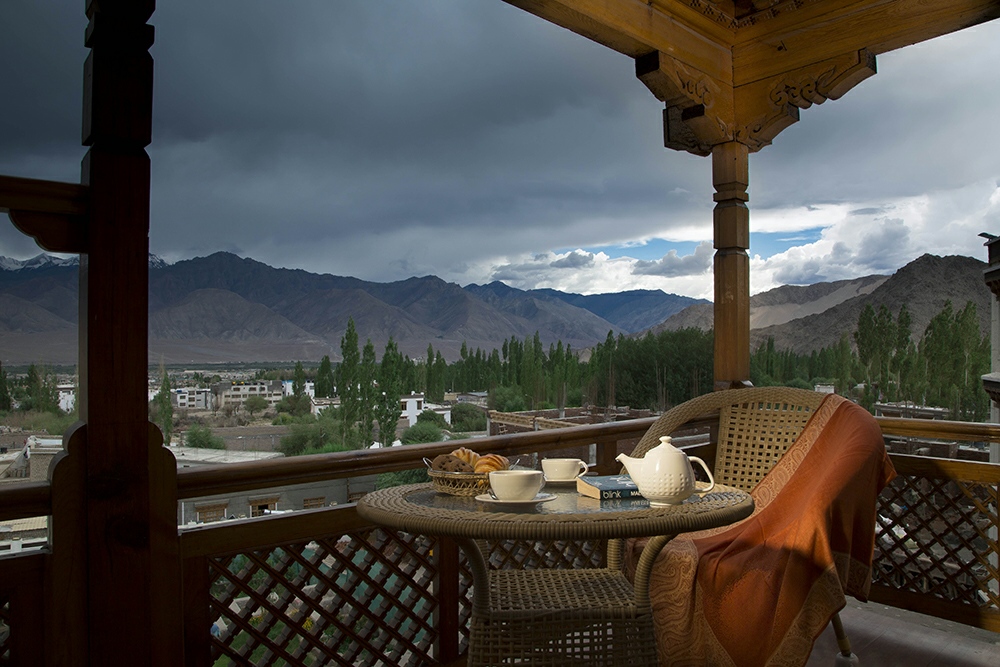 Once I get an opportunity to visit the propery Grand Dragon Hotel, I will surely write about it. Till then if you get to stay there, kindly provide feedback.
Nidhi KM