It was evening when we started from Jwala Ji. Kangra Devi is some 60 km away from Jwala ji. It took us about an hour or so to reach Kangra Devi. It was getting dark on the way.   Our plan was to visit the Kangra Devi Temple on the same night.
But due to being dark and a bit late, we decided to first get an accommodation and then visit the temple. All the hotels were booked it being a long weekend we could manage to take a budget accommodation in hotel Mayur. Although the price was less but room was comfortable and bathroom was perfectly clean and all amenities were there except Wi-Fi. That night we could not do darshan as it was already 9pm by the time we settled and the temple closes at 9pm. To our great surprise, it started raining and there was lightning and thunder storms as well. So, we planned to visit the temple early in the morning.  Next morning, we headed towards the temple and took an auto rikshaw till complex from car parking.  It was early in the morning and no rush at all. At the entrance, Charran of godess were engraved on the marble.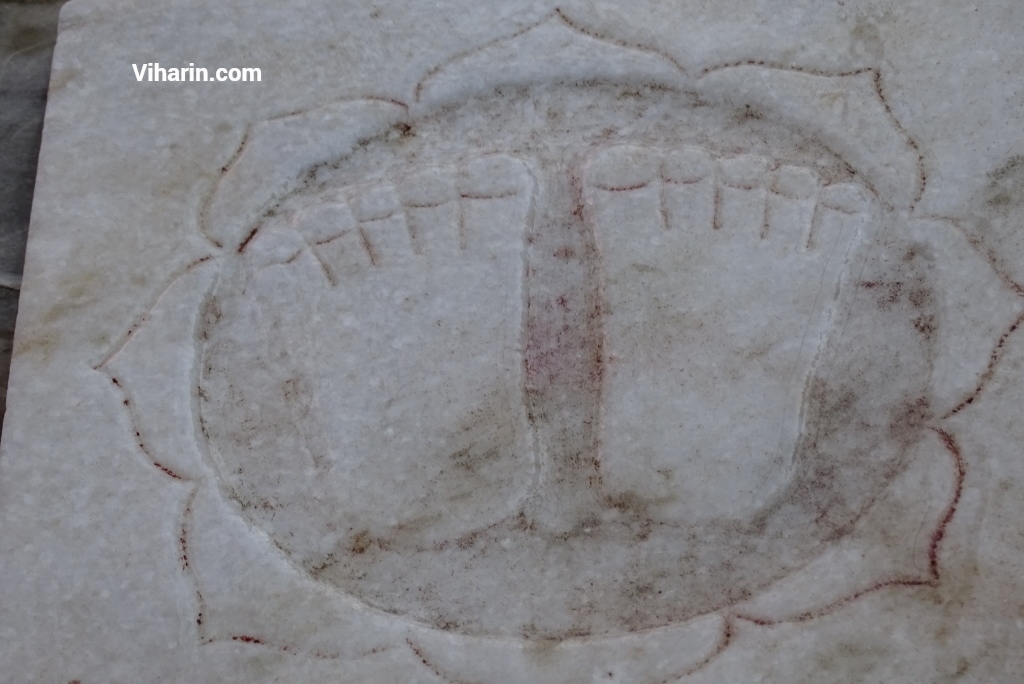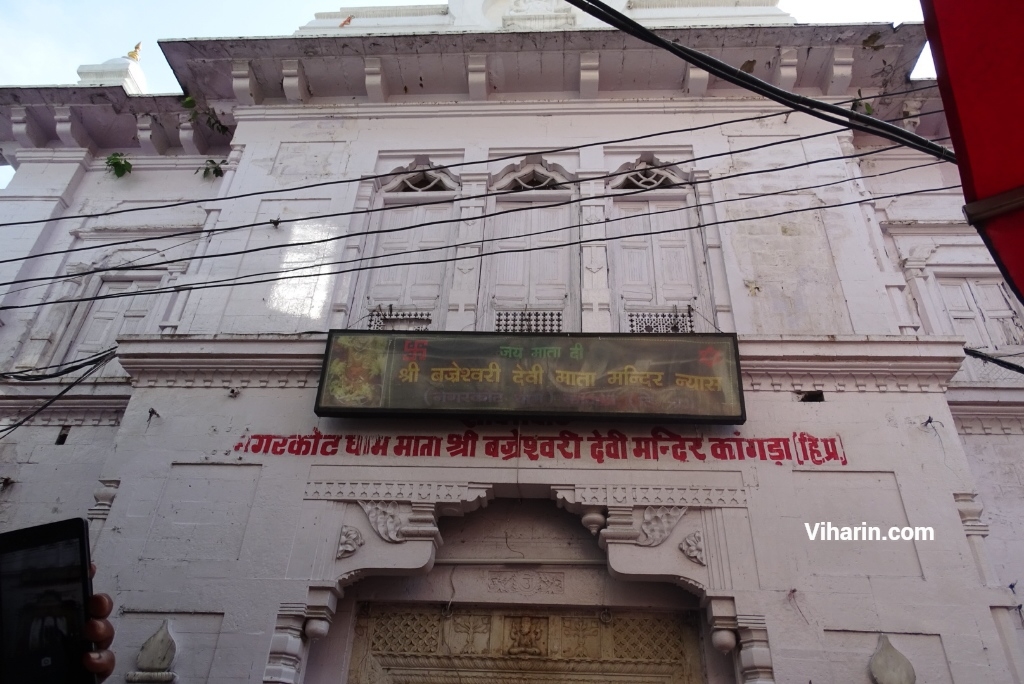 As soon as we entered, there were four big lions were present before the temple.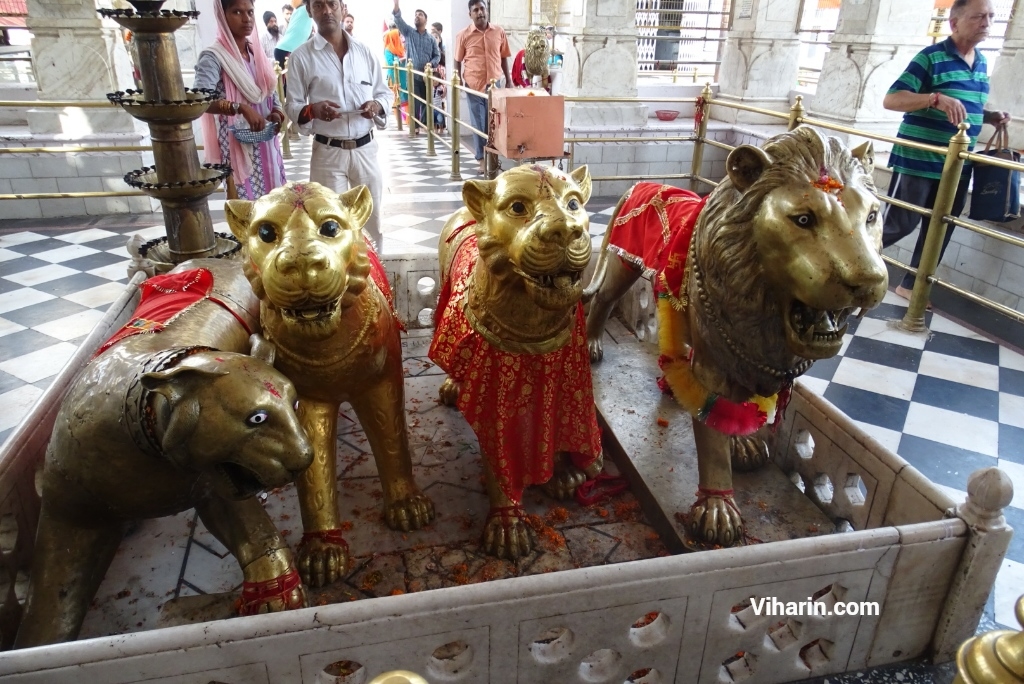 It was a nice view that there was not much crowd so we could stand nicely inside the temple and did Darshan then we moved around the temple. A big Kali Mata idol was a magnificent one and I was amazed to see it.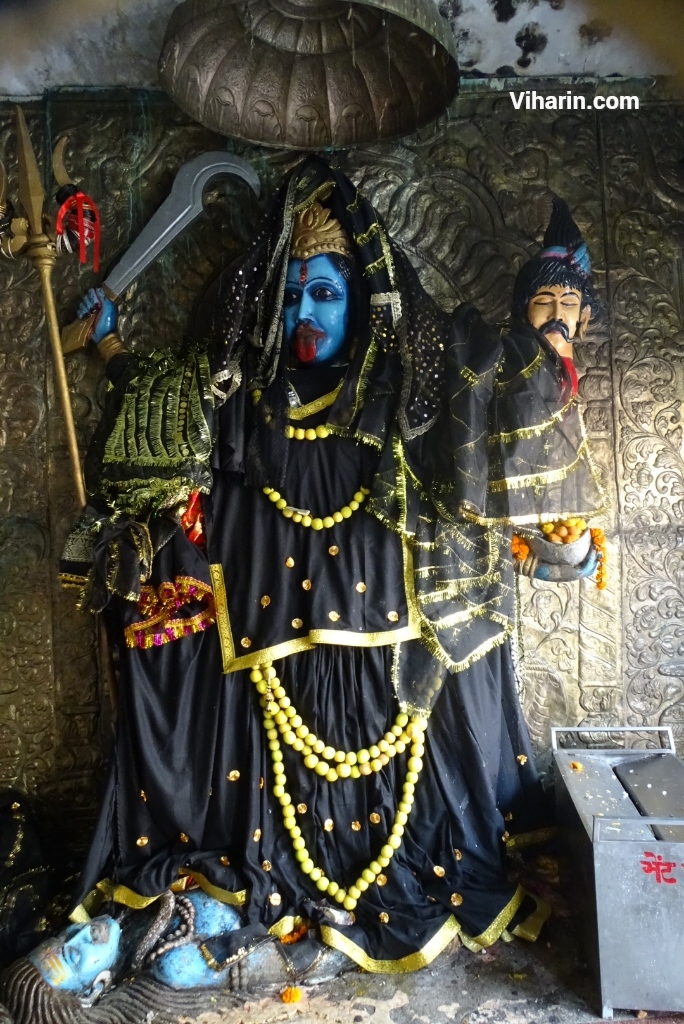 Like other temples there is a wish tree in this complex as well. There was a dedicated area for yagya and we could take photographs there are freely. 
It was a peaceful place. People were chanting mantras. We were seeking divine blessings there.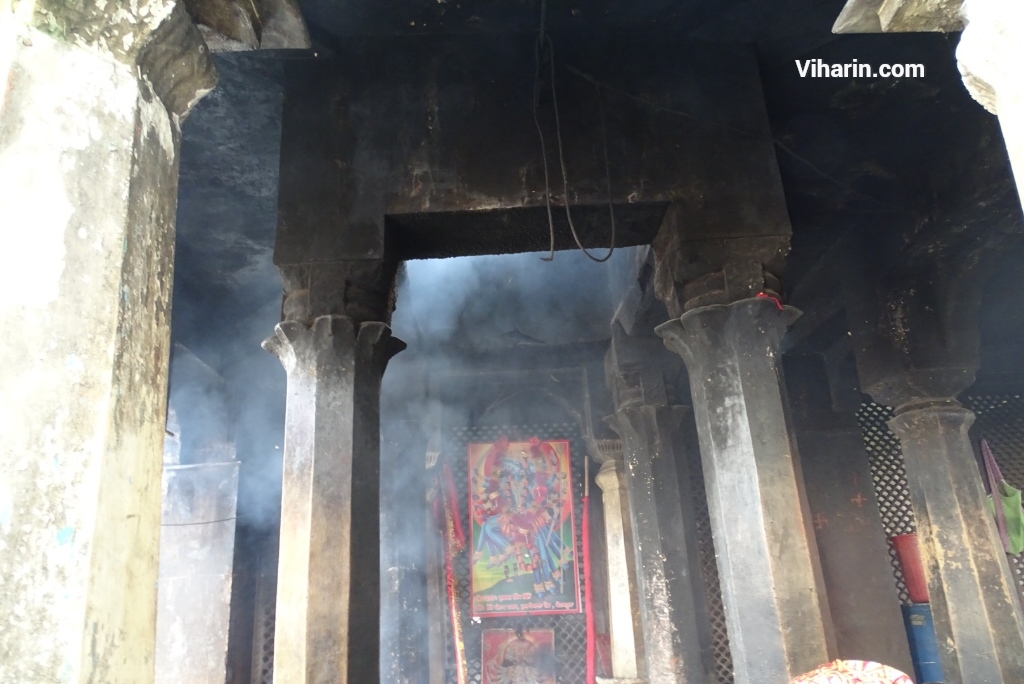 As per legends, when Shiv Ji was doing Tandav with Sati Mata's burnt body on his shoulder, Vishnu Dev divided Goddess Sati's body into 51 pieces. The left breast of Goddess fell here. Hence its existence. This temple holds a lot of significance amongst Hindus.
Our trip to Kangra Devi Temple was very nice and we enjoyed alot, it being a pleasant morning and no rush. Our next destination was Chamunda Devi.
Nidhi KM
©Viharin.com