On Kourse restaurant at Karma Lakelands overlooks the beautiful Golf Course. It is a multi cuisine restaurant with splendid interiors and great food.
I met The Food and Beverage Manager Mr. Ajay Jawahar Sharma who introduced me to the Executive Chef Syed Mustaque who hails from Mushidabad.
Ambiance of On Kourse
The restaurant has a great combination of wall colours and Furnitures. There is a dedicated huge place provided to the buffet. One side of the buffet had main course, other side had snacks. There was a fruit , juice and milk section and breads section separate. Following this are tables well laid, enough to provide adequate privacy to guests. Beyond tables, there was a live counter where chef prepared dosa, omelette etc. All tables had a view to the Golf Course.
There was a seating outside and another seating in the lawn. Ample setting to choose to dine at!
Food at On Kourse
In the evening when we reached, we had some snacks like honey chilly potatoes, vegetable pakoras and French fries.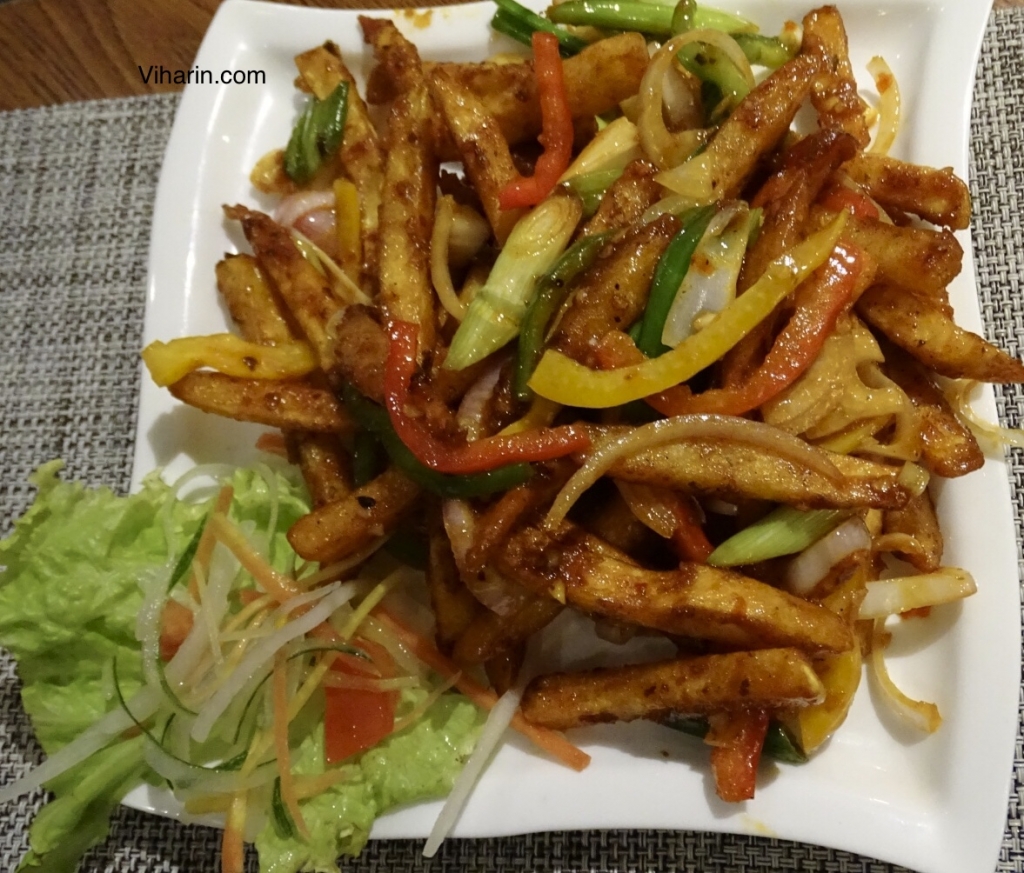 Not only kids, but also we loved honey chilly potatoes. They were so well prepared with a perfect blend of spices and vegetables. Kids loved French fries. Vegetable pakoras were crispy and no extra oil at all. In our meals we had Dal Makhani the taste that I had after ages. Reason being in the process of running after International cuisine, restaurants are doing fusion experiments and the touch of authenticity of Indian cuisine has gone down. I so relished Dal Makhani. My taste buds were satiated as I savoured the same. Kadai paneer too was delectable.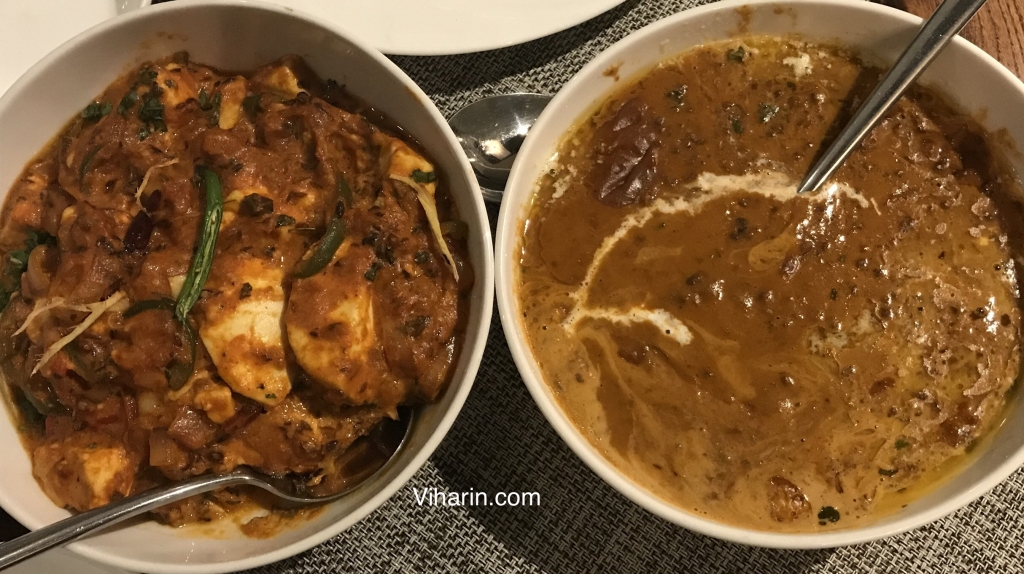 It had a mouthwatering gravy and paneer was very soft and juicy. We also had vegetable kebab platter which had khumb that I always like. Stuffed and grilled potatoes were good too though a bit on a heavy side.
Kids had ordered Red sauce pasta which was luscious. My husband seldom relishes pasta and this was the one he loved.
Service
Service by the staff was good. They were kids friendly. We were served by staff having smiling faces which is a very important aspect in the hospitality industry.
One can have a gala time while having a meal in the restaurant that is overlooking sprawling lawns and golf course. Loved the overall experience at On Kourse.
Nidhi KM
© Viharin.com