India is a great country having many hill stations, deserts, beaches rivers! The destination that teaches the world about yoga, Ayurveda and spiritually, is also a treasure of wild life, herbs and so much more! These herbs are used in many medicinal treatments. Flora and fauna of India is unique in its own way.  Wildlife sanctuaries and National Parks of India are worth visiting. Tiger being one of the major attractions in India, lakhs of tourists visit India  every year to see tiger. Bengal Tiger in India constitutes 50% of tigers in the whole world being endangered is one of the rare animals to spot. Sometimes professionals need to spend two months in a wildlife sanctuary to trace activities of a tiger. One of my experiences of spotting a tiger was divine that led me to write in this world of influencers. There are many more important animals for which the world converges to our land India.
Top 11 Wildlife Sanctuaries and National Parks of India
1. Bandhavgarh National Park in Madhya Pradesh is known for one of the highest density of Tigers in India. It is a breeding ground for leopards
2. Bharatpur Bird Sanctuary now named as Keoladeo National Park or Keoladeo Ghana National Park  houses 230 species of birds. Thousands of migratory birds visit here for breeding and wintering. It is one of the richest birds area in the world
3. Gir forest in Gujarat is the only home for Asiatic Lions. It is considered as the most important protected areas in Asia. I had myself visited Gir Forest and loved the experience. Due to lack of time, we straight away went to Devaliya in Gir where there is a sure shot Lion spotting. It is a restricted area created in the National Park where Lions are being monitored. It is a must visit place for sure shot lion spotting.
4. Jim Corbett National Park is the oldest National Park in India established in 1936 to save the Bengal Tiger.
We had done elephant Safari there and enjoyed to the core. We had to cross the river on elephant to reach the forest. It was an amazing experience to be there.
We saw deers on elephant Safari and it was as if we were the part of the forest. The experience is entirely different from what you get in a safari.
5.Kanha National Park– This reserve in Madhya Pradesh houses a significant number of Tigers, Leopards, the sloth bear, barasingha and Indian wild dog. The Jungle Book serial Mougli and the movie inspired by the famous novel by Rudyard Kiplingis is on the jungles of this reserve.
5. Kaziranga National Park in Assam is one of its kind. One can spot one horned Rhinoceros. We loved our experience there.Forests were lush green and we spotted wild elephants as well. It was an experience of lifetime! Kaziranga National Park which is famous for rhinoceros we had gone there as well and we could easily spot. We also spotted wild elephants and our bus driver was intelligent enough to get back to them coming towords us.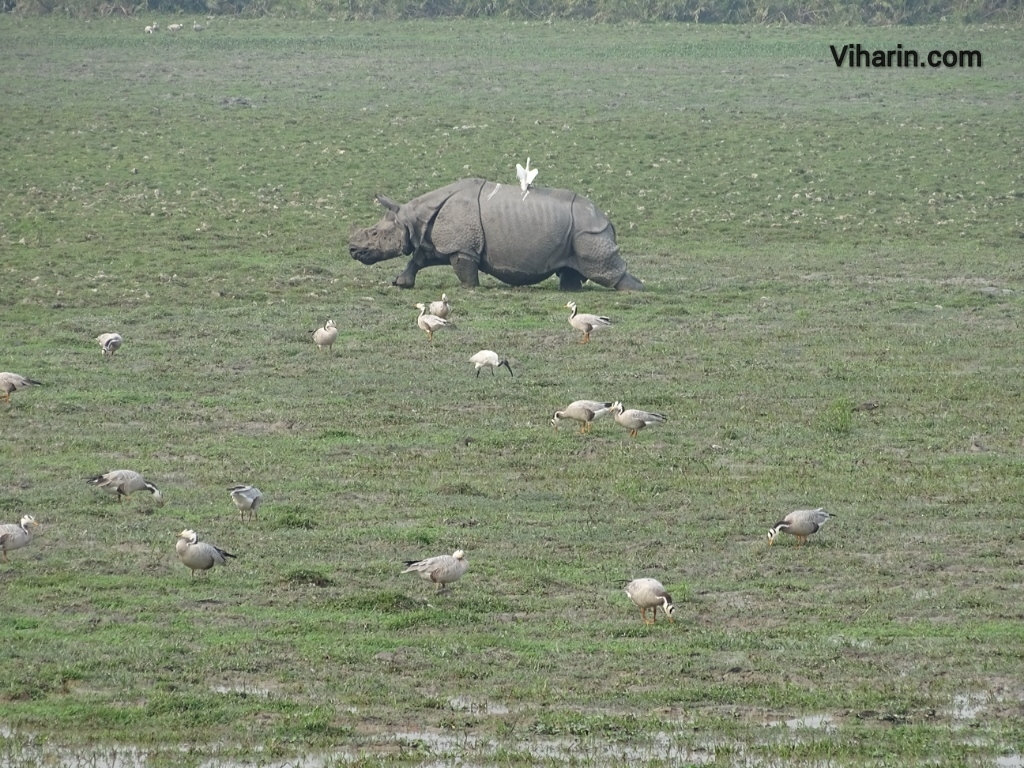 7. Periyar National Park- Located in Thekkady, this park is an elephant and Tiger reserve. It houses rare, endemic and endangered flora and fauna and forms the major watershed of two important rivers of Kerala, the Periyar and the Pamba. (Wikipedia  source)
8. Ranthambore National Park in Rajasthan has a vast variety of flora and fauna. Tigers  being the focus areas of tourists. The density of tigers is more in this area as compare to any other in Rajasthan. Hence one gets to spot a tiger. We spotted a tigress and followed it till one hour.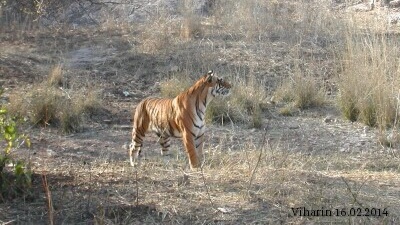 Ranthambore National Park has got beautiful lakes and all the zones are really interesting. It is a famous destination for Germans.
9. Sariska National Park in Rajasthan is good for beginners in wildlife enthusiasts. We could only spot hundreds of deers and peacocks partying all the time.
10. Sultanpur Bird Sanctuary – This National Park is in Gurgaon district. Many migratory birds spend their winters starting September till March April. These birds come from Central Asia, Siberia and Europe. The park is the home to local and International species of birds
11. Sundarbans National Park  – Last but not the least, the most sort after National Parks of India. It is a home to Bengal Tiger. Being at the Delta of River Ganges, it has a dense Mangrove forest. There are many species of birds and invertebrates. A forest that is on my wish list.
Nidhi KM
© Viharin.com