After our fabulous stay at Xandari Harbour, we went ahead for our stay in Thekkady at Xandari Cardamom County. It was a two nights stay there. At the entrance itself I realised that my stay is going to be in luxury while being in nature.
Ambiance of Cardamom County by Xandari Resorts
The property is around the Periyar forest. The green drive way brought us to the reception which was beautifully done up with a center table surrounded with sofas.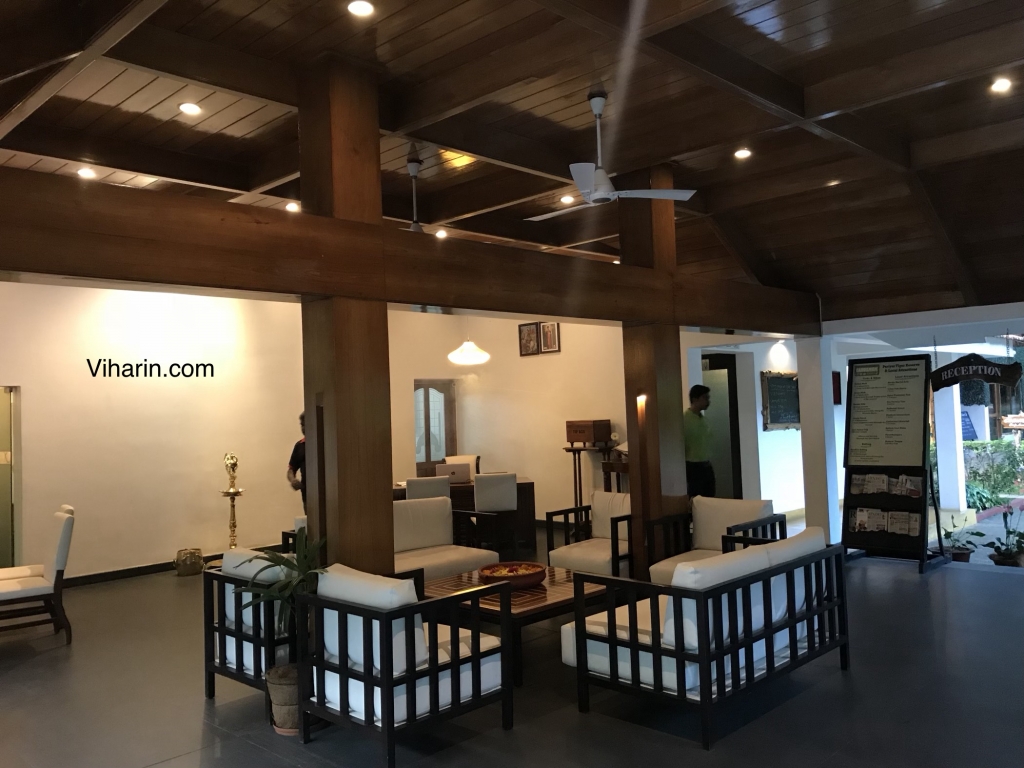 There was a beautiful big bowl decorated with flowers and petals on water. During the night time, the reception looked well done up. Moving further were stairs ahead leading to cottages on different levels.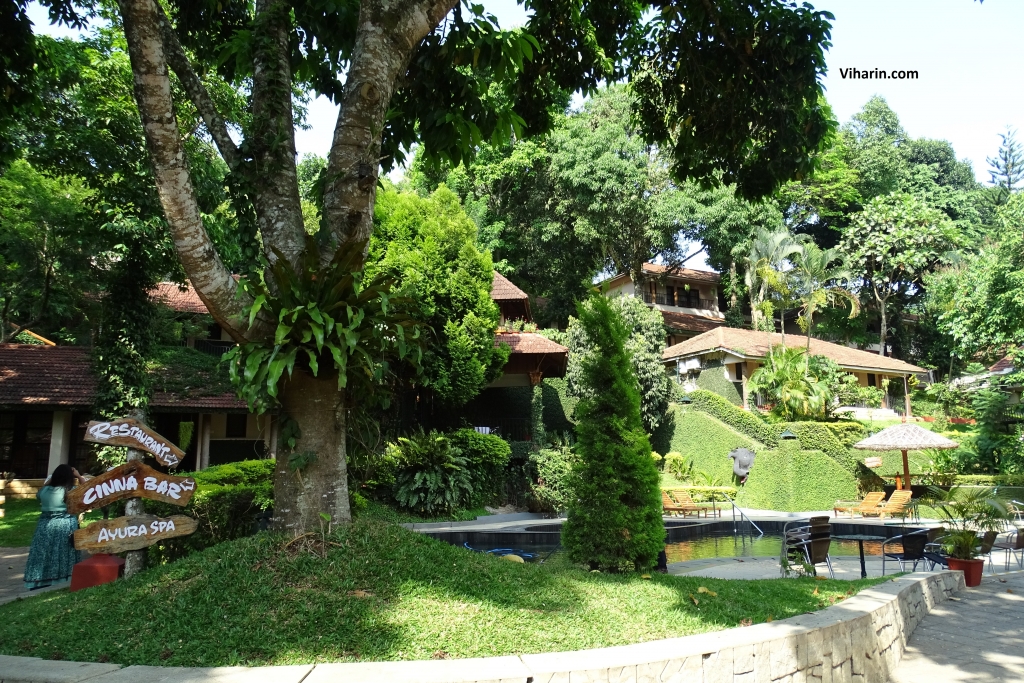 Each level of cottages are decorated with numerous number of trees and plants. What I observed was that the resort was very Eco friendly.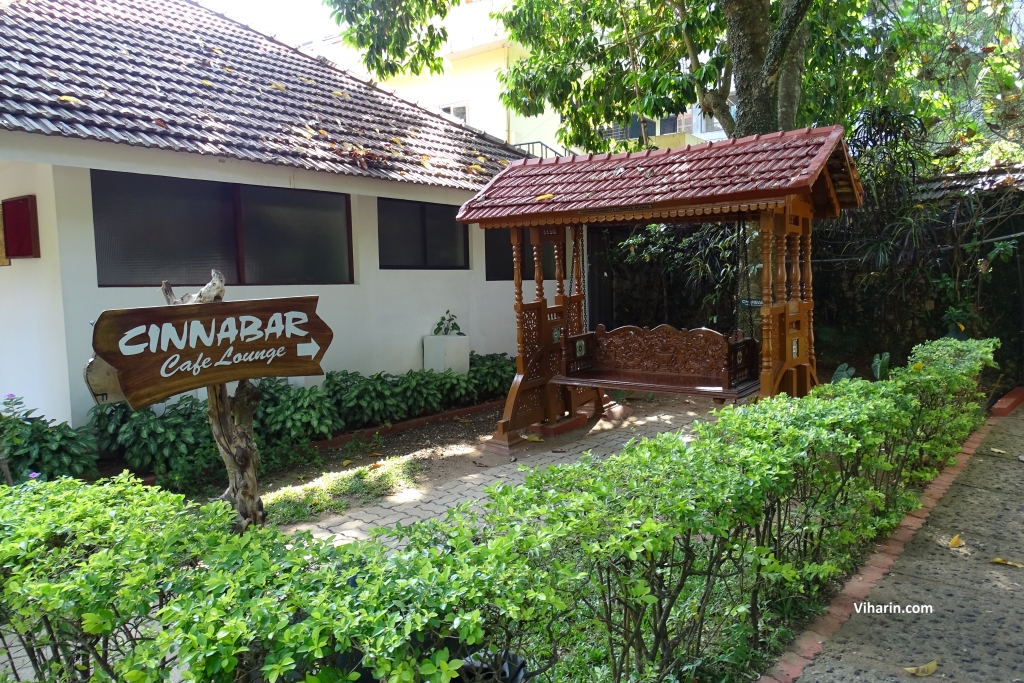 They did not even have metal vessels for buffet. They had used earthen vessels for the same. The restaurant had a fusion of traditional and contemporary set up. There were paper made decorations everywhere.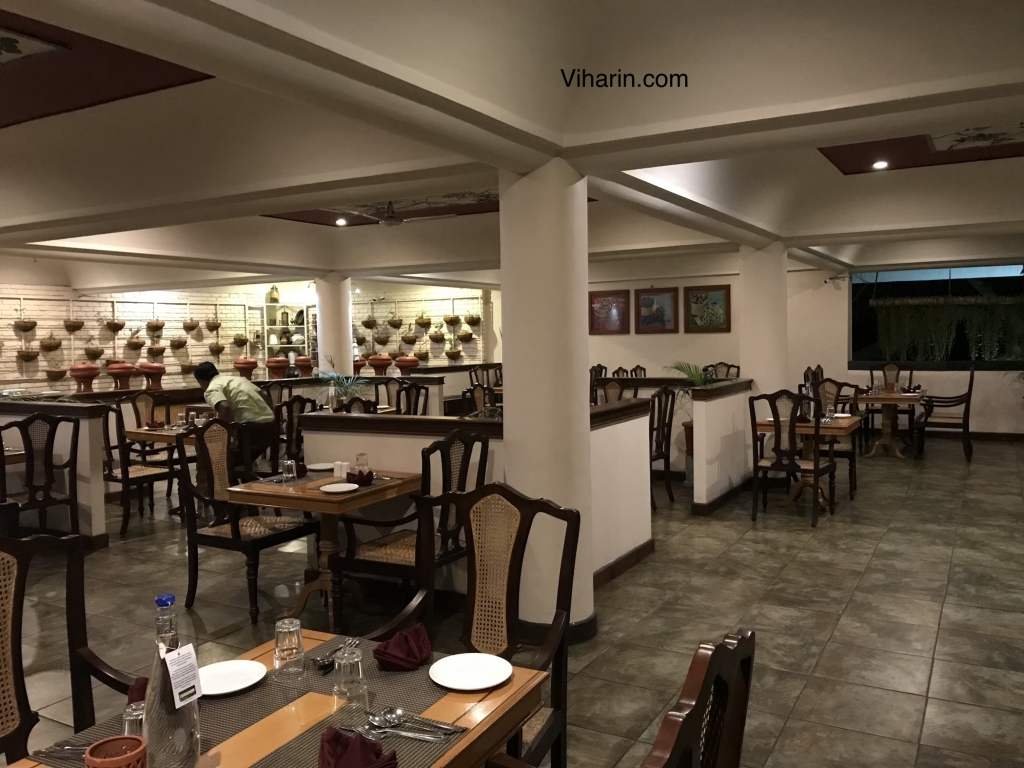 The resort had library, little farm house, animal farm, games area, small area for exercise, spa. I used to love special area which had a swing seat. I could enjoy nature sitting and feeling the cool breeze.
My room
My Room had all amenities. There were wall sized glass windows which I always love. There was a sofa and the bed was super comfortable.
There was tea coffee maker and the closet was compact. I liked my bathroom which was neat and clean.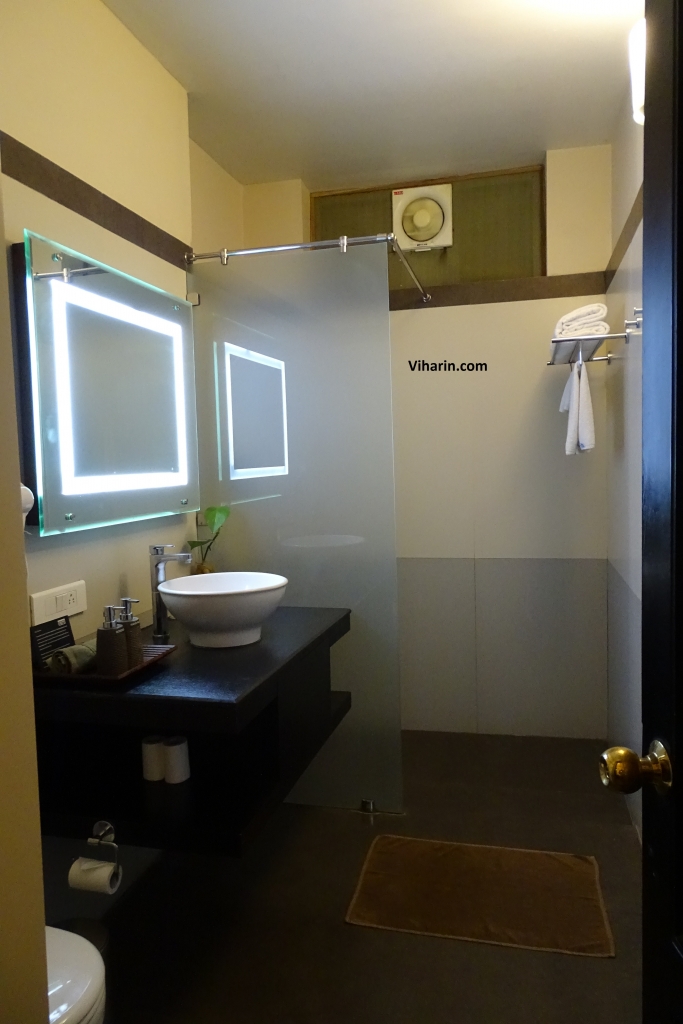 My experience at Xandari Cardamom County
Since we reached at night, soon after having delicious food which started with soup followed by chicken, rice, Malabar paratha.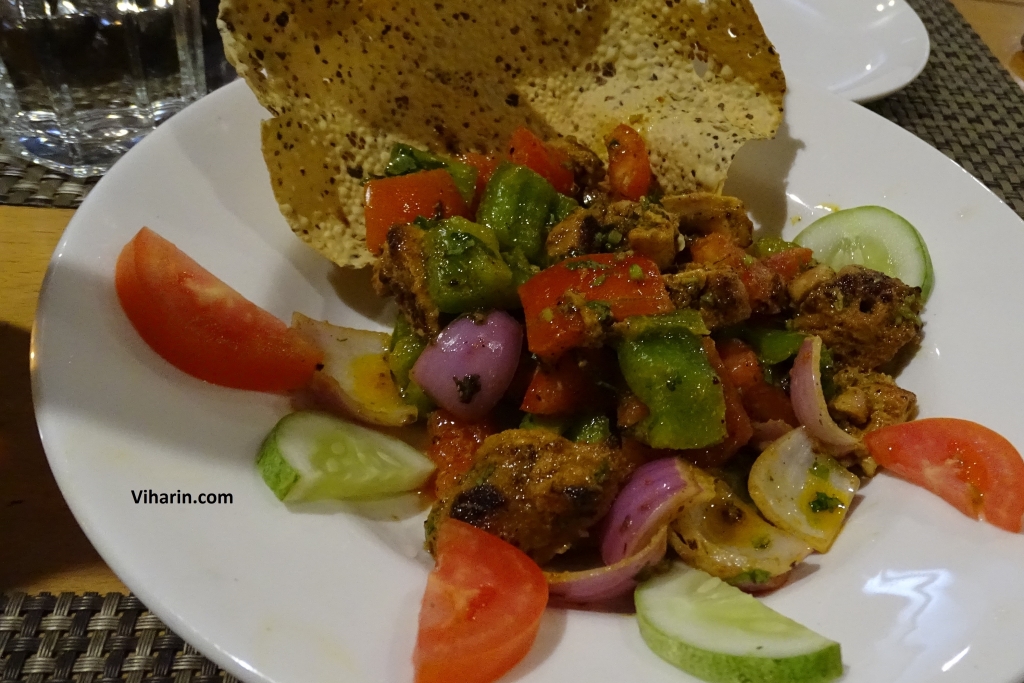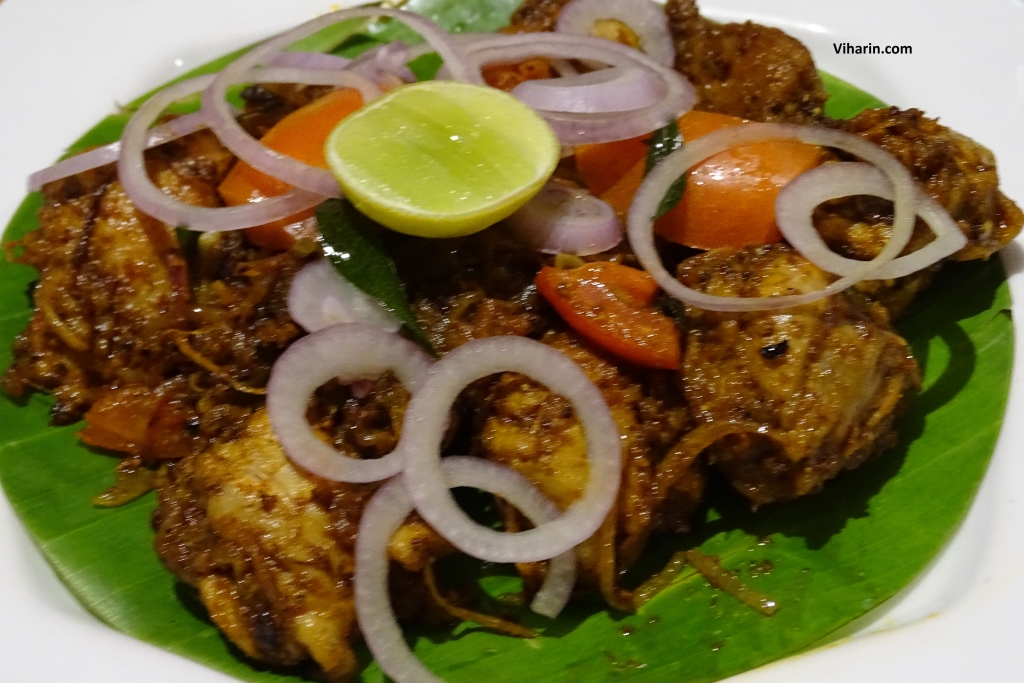 I was loving curries because of coconut oil and curry leaves that were used in preparation. After having a comfortable good night sleep, we had buffet on the morning which was idly sambhar, chutneys, breads and pooris. I had my favourite idly sambhar and satiated my taste buds.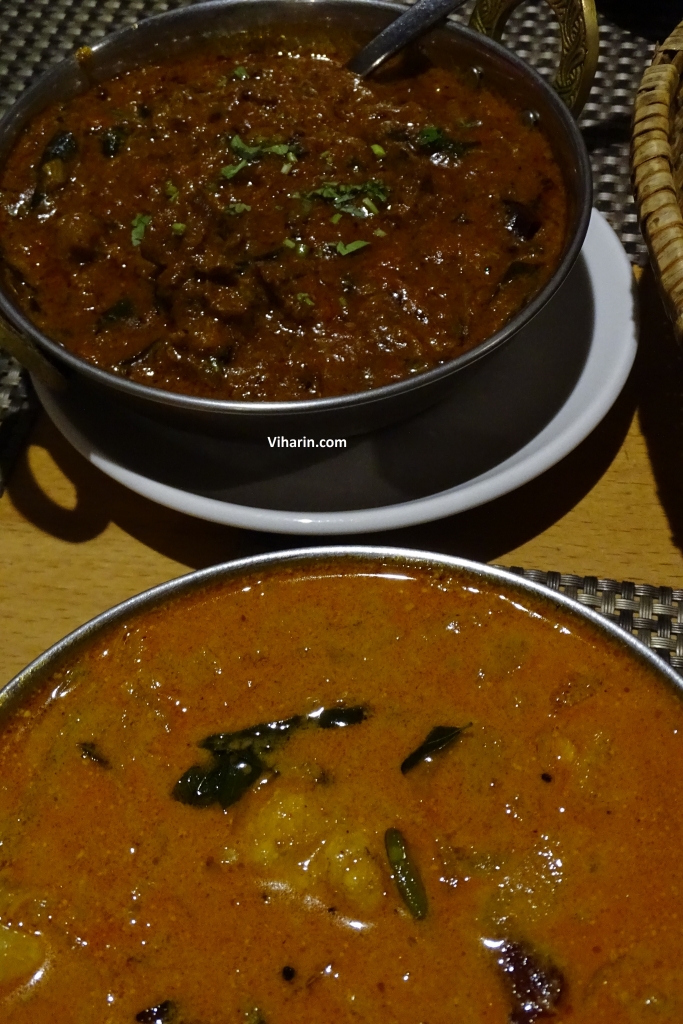 I must say that Xandari properties were serving all fresh juices and they were irresistible!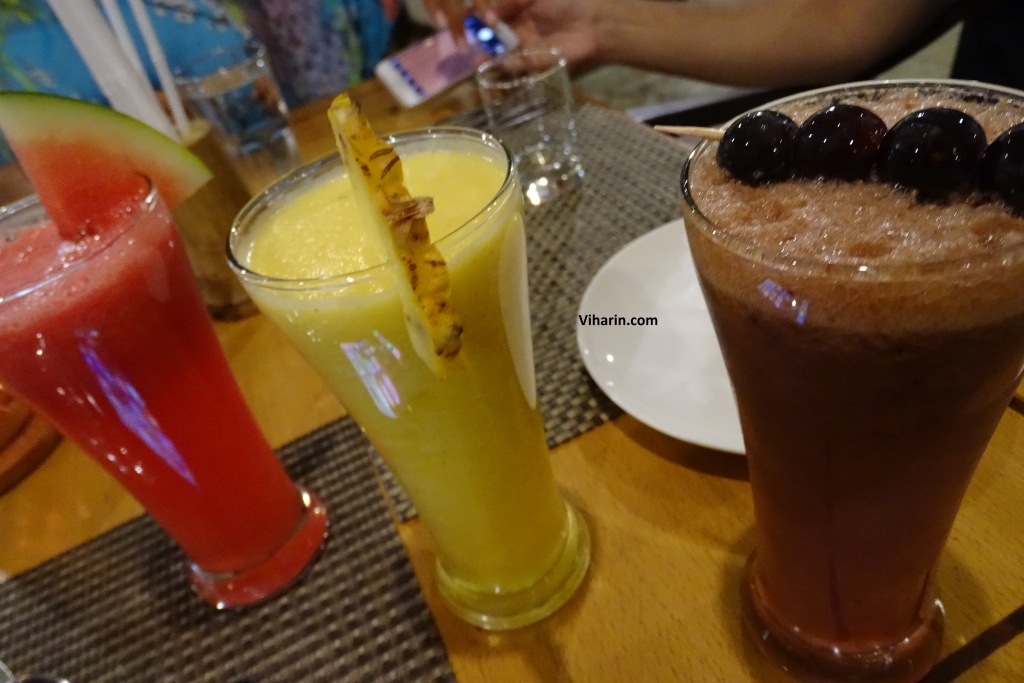 Then it was time for Green Park Spice Plantation.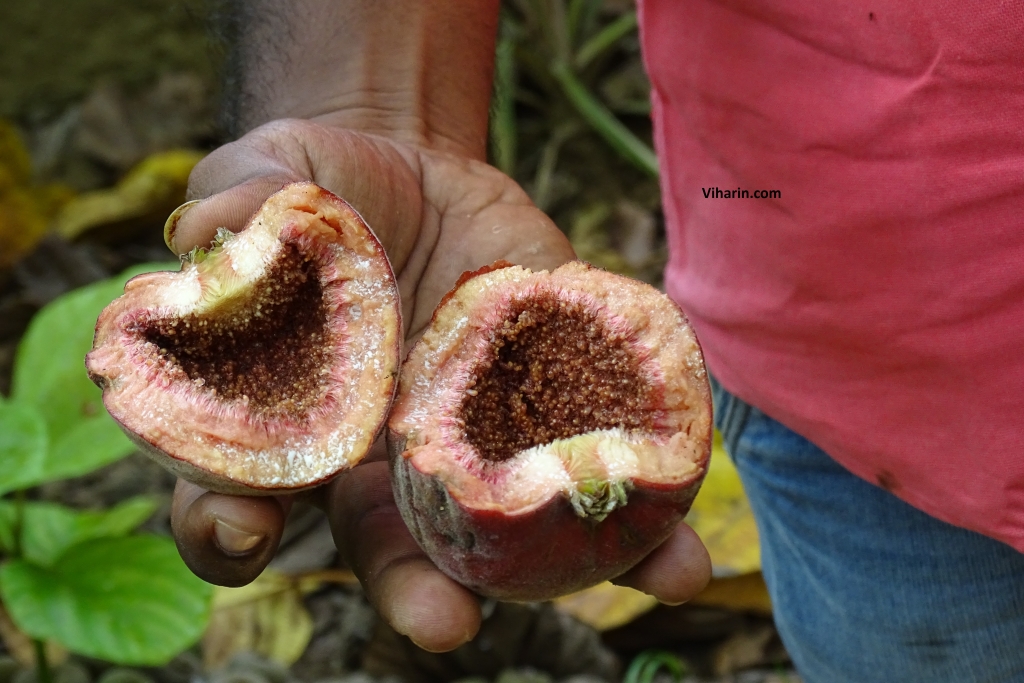 It was a great time spent there. We learnt about many herbs. I will be writing a whole article on the same.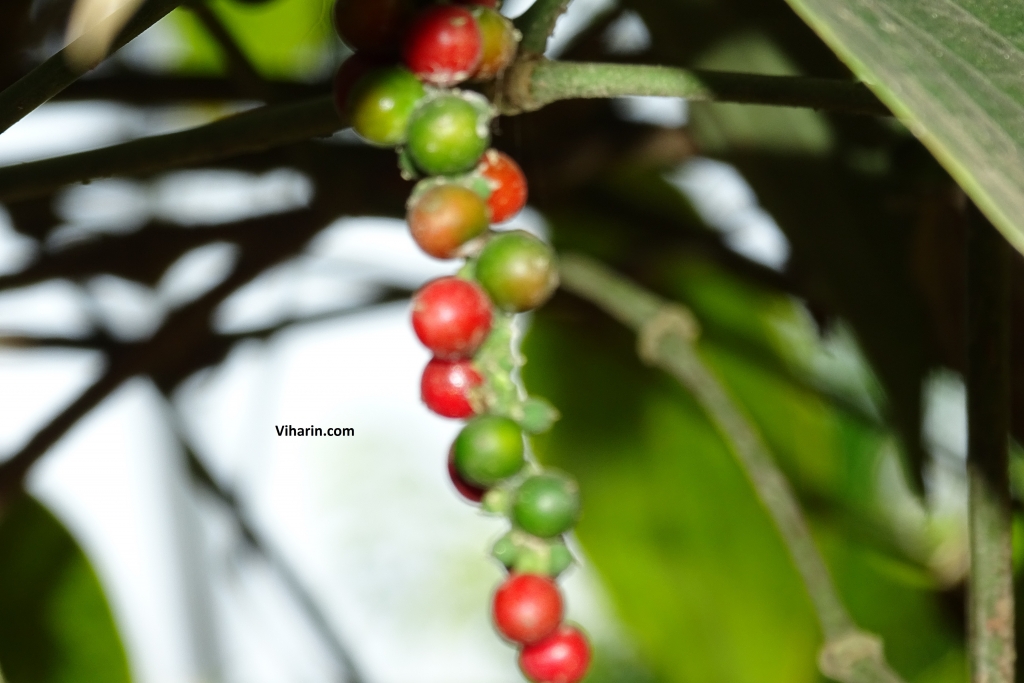 Then one of the most awaited Elephants Junction where I had an experience of my lifetime. No one can imagine the thrill I had there. This too deserves a special post. Next day we were supposed to go to Periyar Boat Safari. It was a delight to be part of such activities by Xandari Cardamom County.
Service
One has to experience these activities to believe. I would like to appreciate the team of Xandari Cardamom County for the seamless execution of the plan. Just loved their service and hospitality. I must say if one stays at this property then be rest assured and your sightseeing would be taken care of. Just tell the front office people about your plans and ask their support. They will pay personal attention to the task.
We were served early morning tea/milk/coffee with cookies before we left for our boat Safari at 6.15 am. When we came back, we had our breakfast parcels packed for us for pick up.
I would like to specially thank Mr. Prabhu and his team Member who personally ensured we had a great trip. His team member took us to Periyar Boat Safari and was there till the time we got into the boat.
Highly recommended property. If you are planning for a trip to Thekkady, Xandari Cardamom County is the place to be.
Nidhi KM
©Viharin.com®