I was so excited to visit Switzerland. Since it's called as the heaven on earth, I had always imagined myself being there and enjoying its natural beauty! We had planned to visit Jungfraujoch.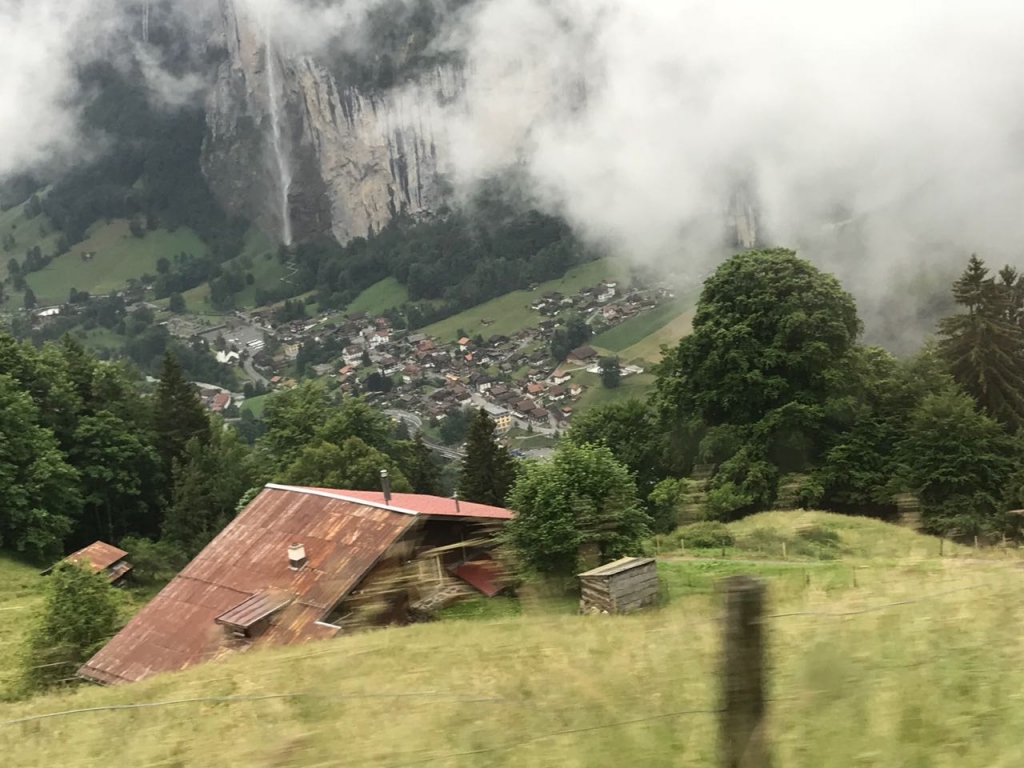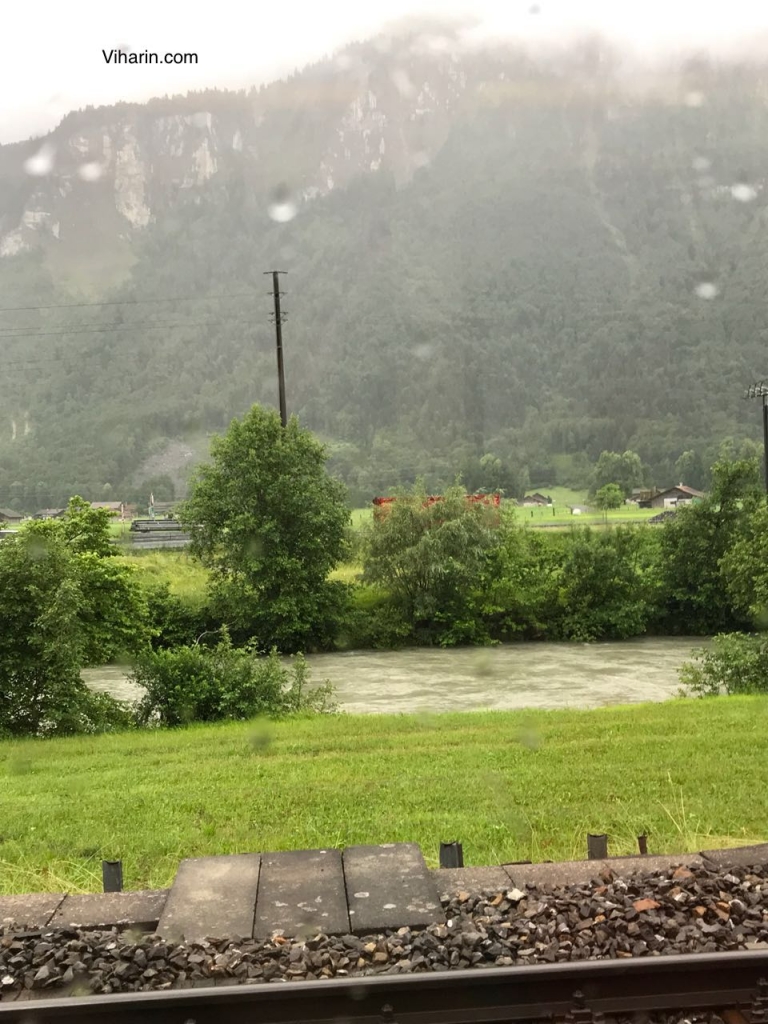 When I came to know about Jungfraujoch which is the top of Europe, is in Switzerland, I was excited to witness it in person.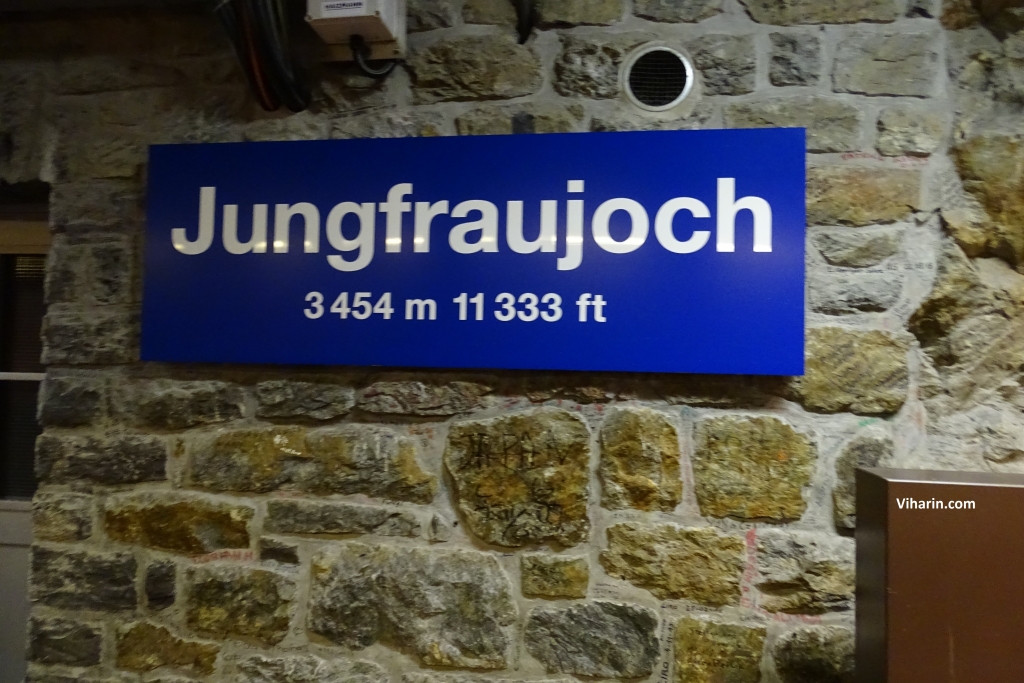 Switzerland is an extremely tourist friendly country with a perfect connectivity of train system.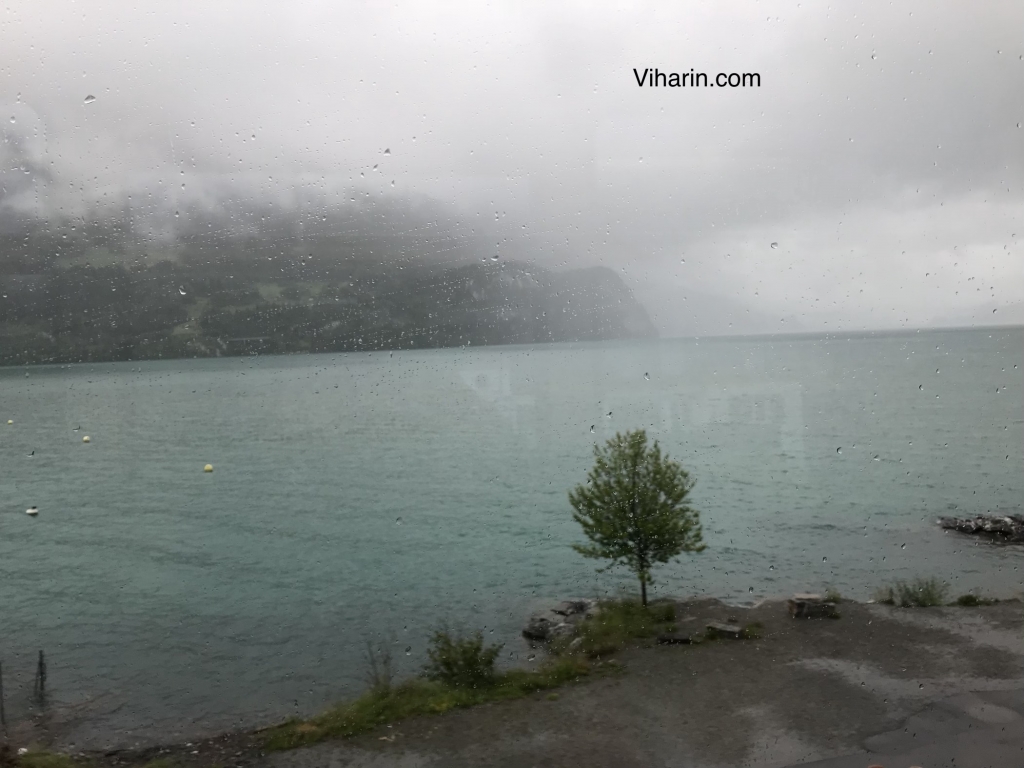 We were staying at Meiringen in switzerland from where the train station was only 3 minutes walking. As I stepped out of the hotel, the natural beauty gripped me and when I asked the local people, they smiled and politely showed us the way. We boarded the train and reached Interlaken OST.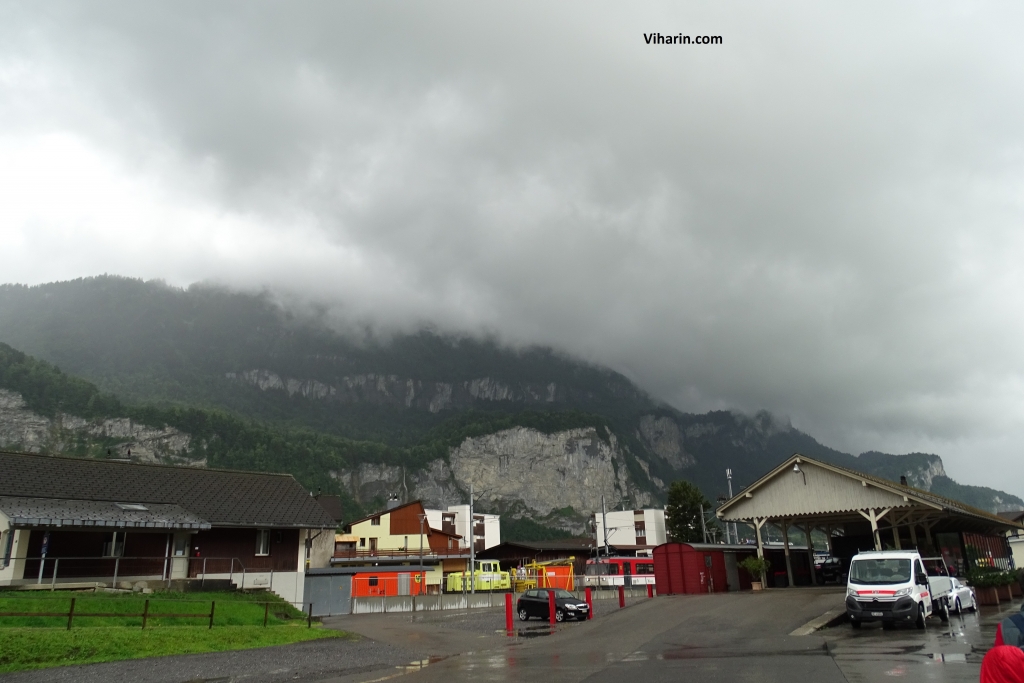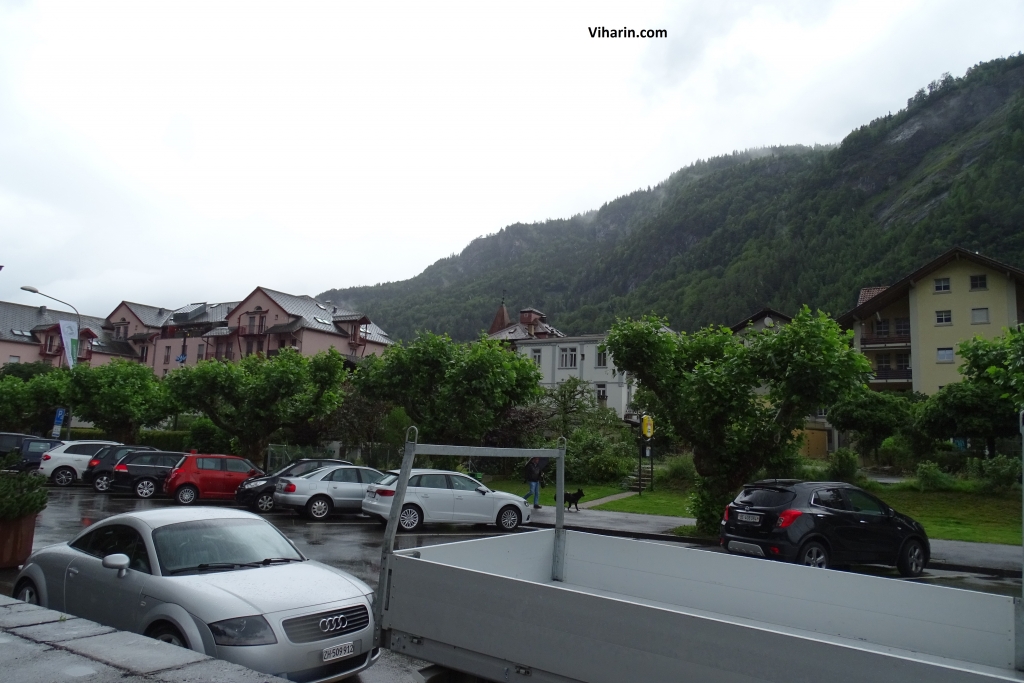 We were supposed to board the train for Jungfraujoch from Interlaken OST station and had to change three trains to reach the top of Europe.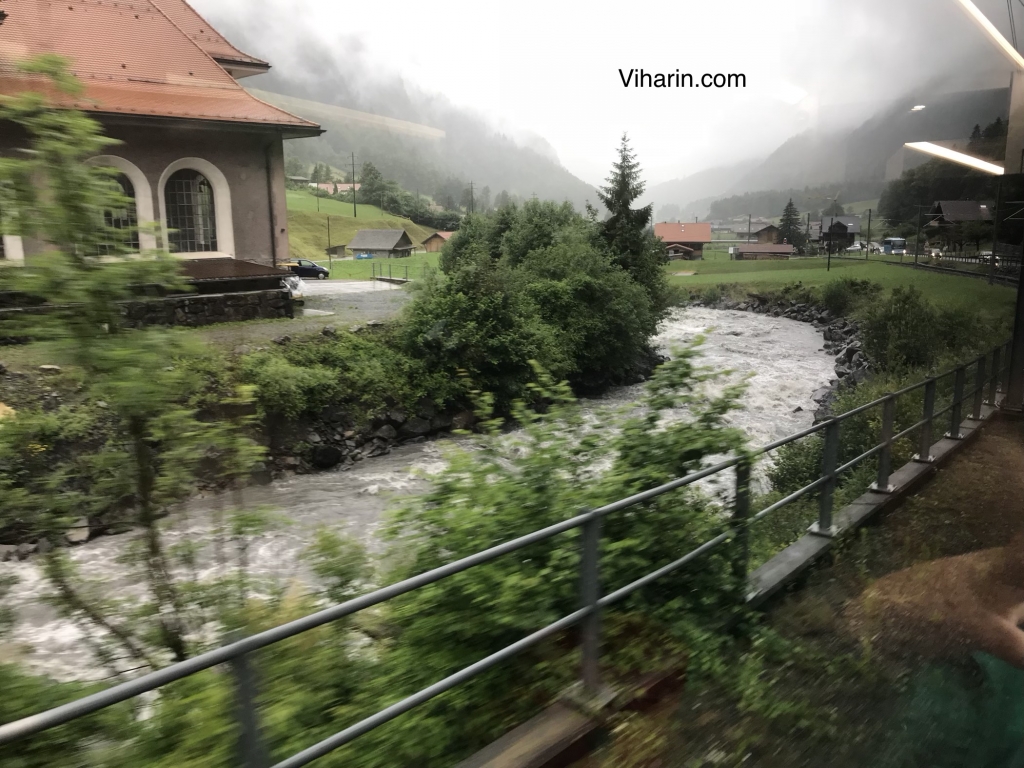 Our return journey was from Jungfraujoch till Lauter Brunnen. The staff at Interlaken OST was very friendly and supportive. They helped us with all the route and stops and even marked stations for us. So, we knew exactly from where to change trains. It was a convenient and utterly comfortable transaction. I judged that people in Switzerland are very hospitable and polite.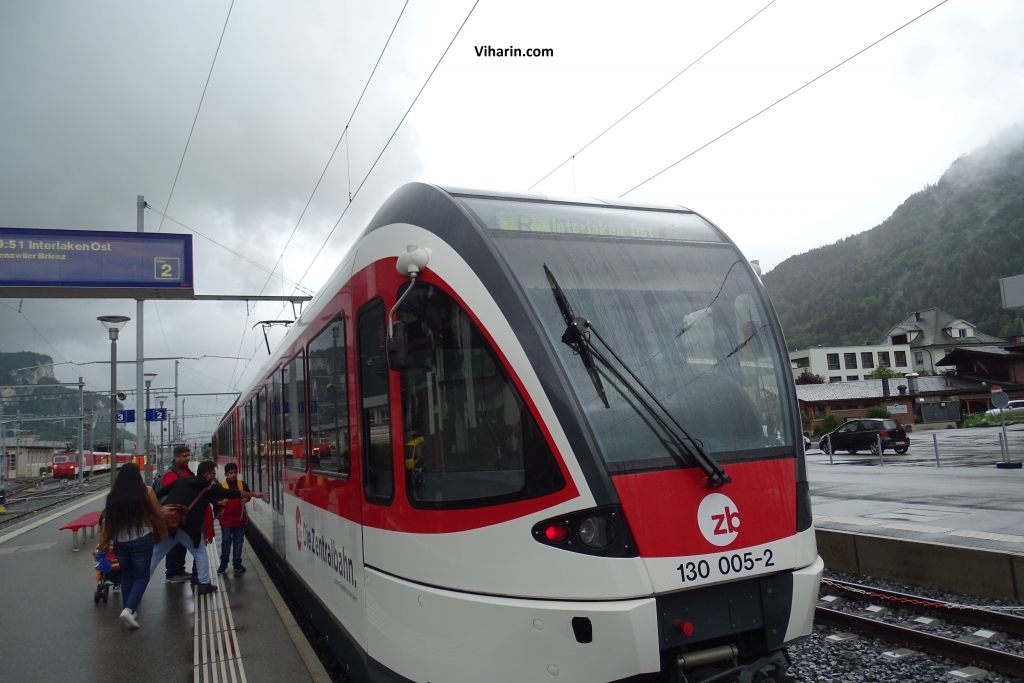 Journey from Interlaken OST till uphill was spellbinding.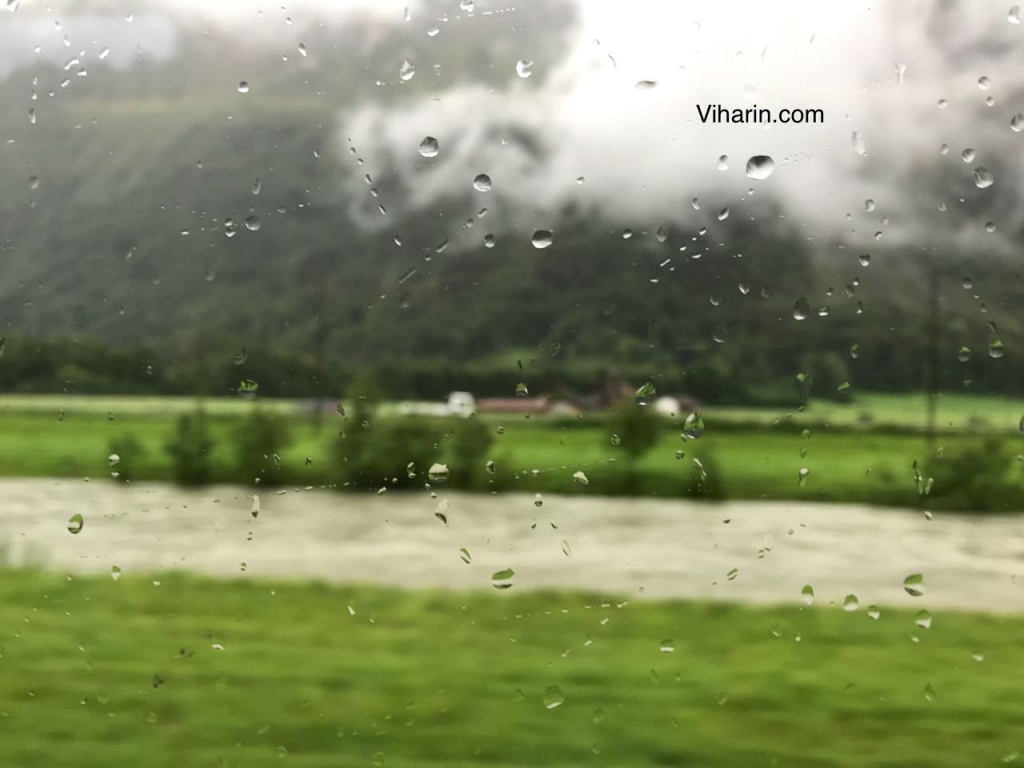 The train route was all full of greenery and the river view was magnetic everywhere.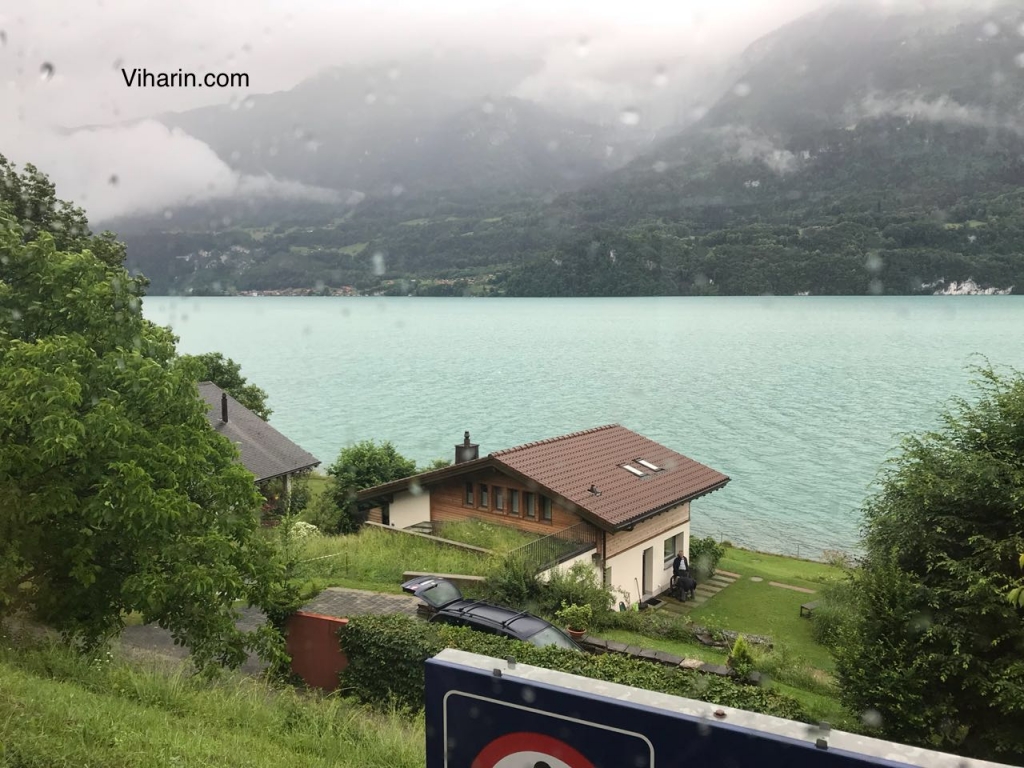 Our train was moving by the river and it was taking turns amidst green meadows along with beautiful sky.
At some locations, clouds were hovering mountains and creating a magnificent view.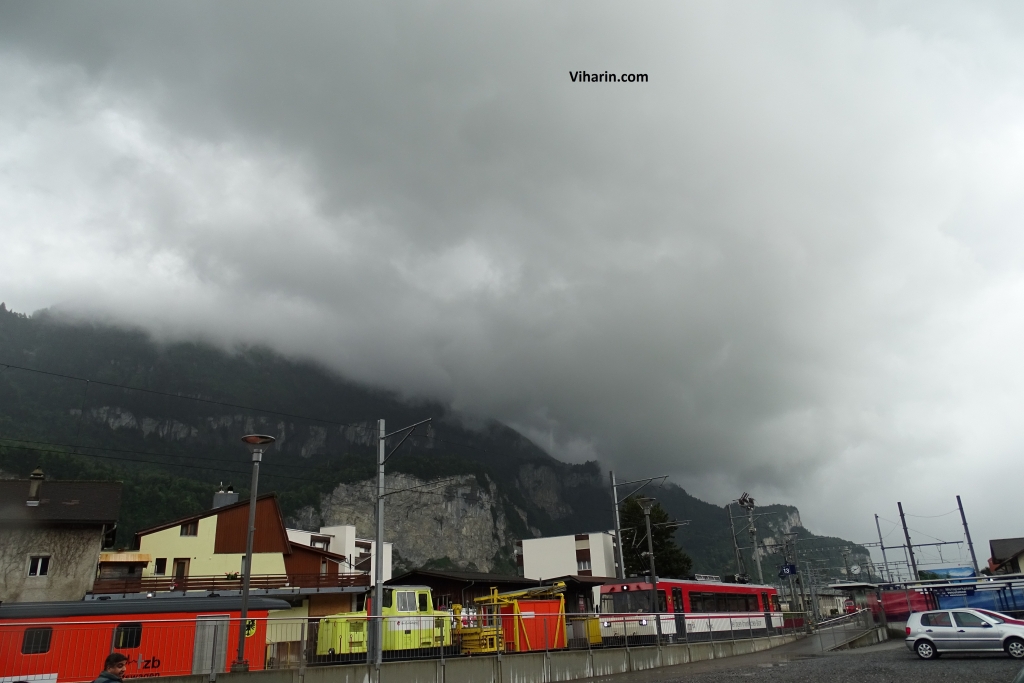 The train was so comfortable. There was a neat and clean washroom inside.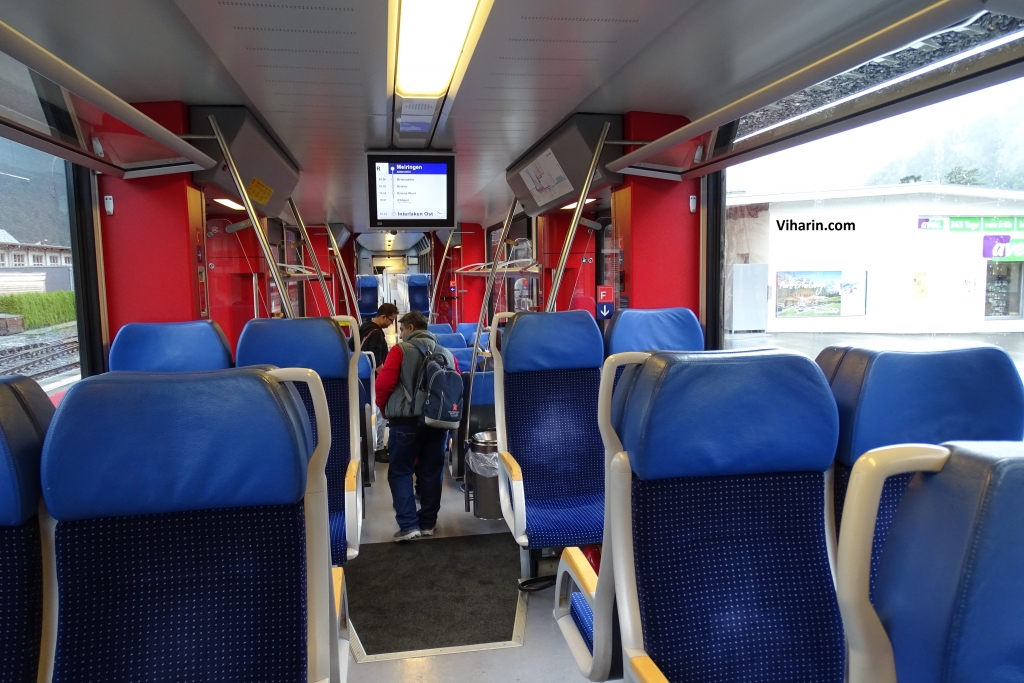 It was a speedy train and we got down at Grindelwald and changed train to Kleine Scheidegg.
From Kleine Scheidegg, we had a straight train to Jungfraujoch. In this train, we had got a priority pass. So, we were specially escorted to ensure we get a seat in a coach.
It was total of approximately two hours journey from Interlaken OST till Jungfraujoch.
As we approached higher altitudes, we could now see snow filled fields.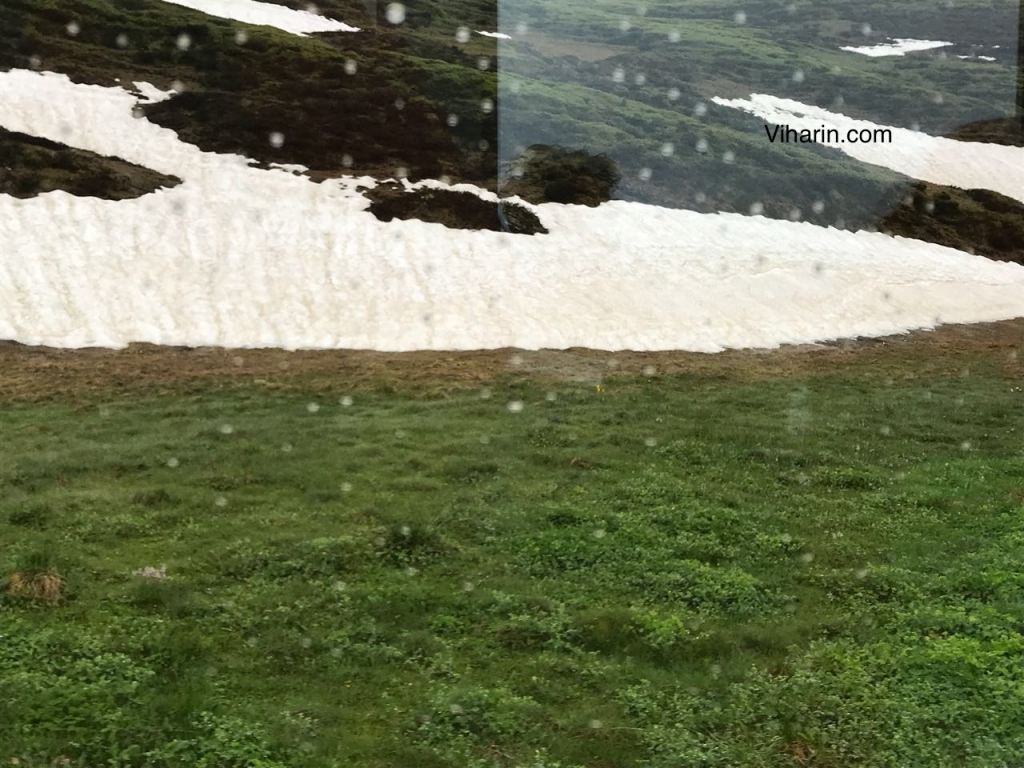 This train is called Cogwheel train.
I had a feeling of being royally treated in the priority pass. There were many long tunnels on the way.
The train stops for 5-10 minutes for acclimatisation and a washroom break.
Kids enjoyed to the core.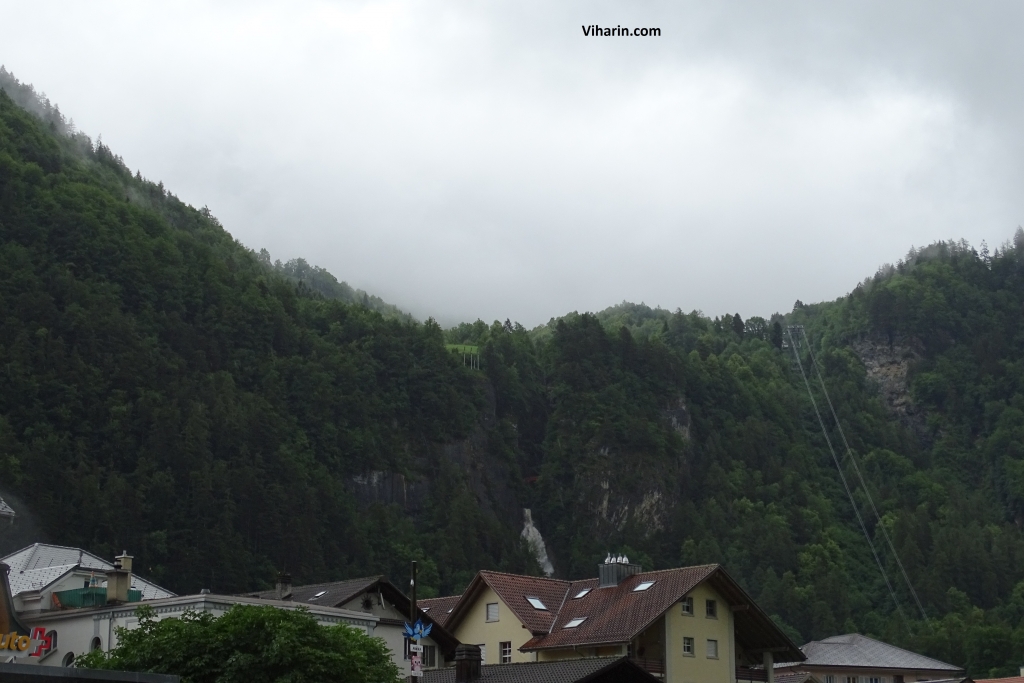 It was my trip of lifetime! There was not a single moment in which I could get my eyes away from the view.
Every view was different. We all were all time glued to the window.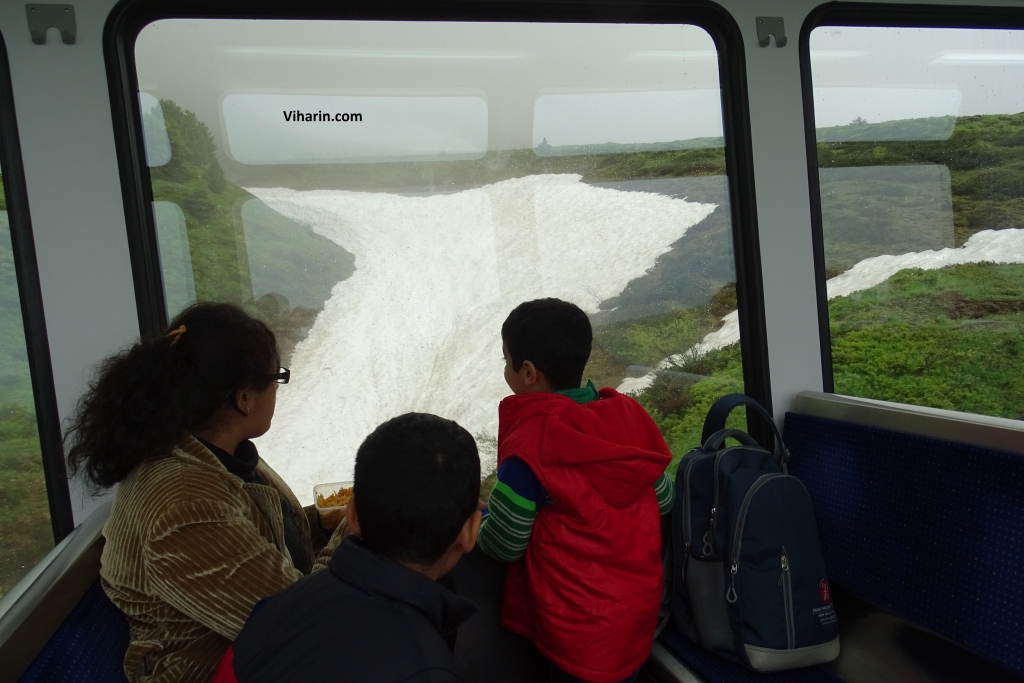 We took many photographs and this article has very less of them. Glimpse of the The of Europe, Jungfraujoch
I will have to have another post to show you different scenes of Switzerland through train.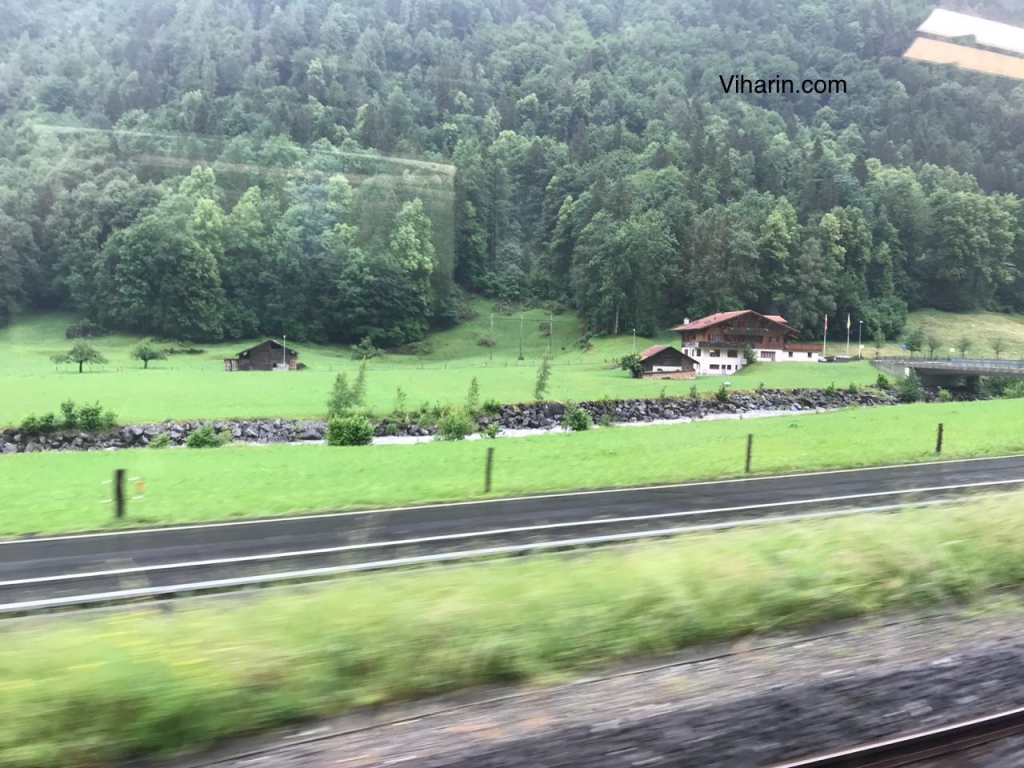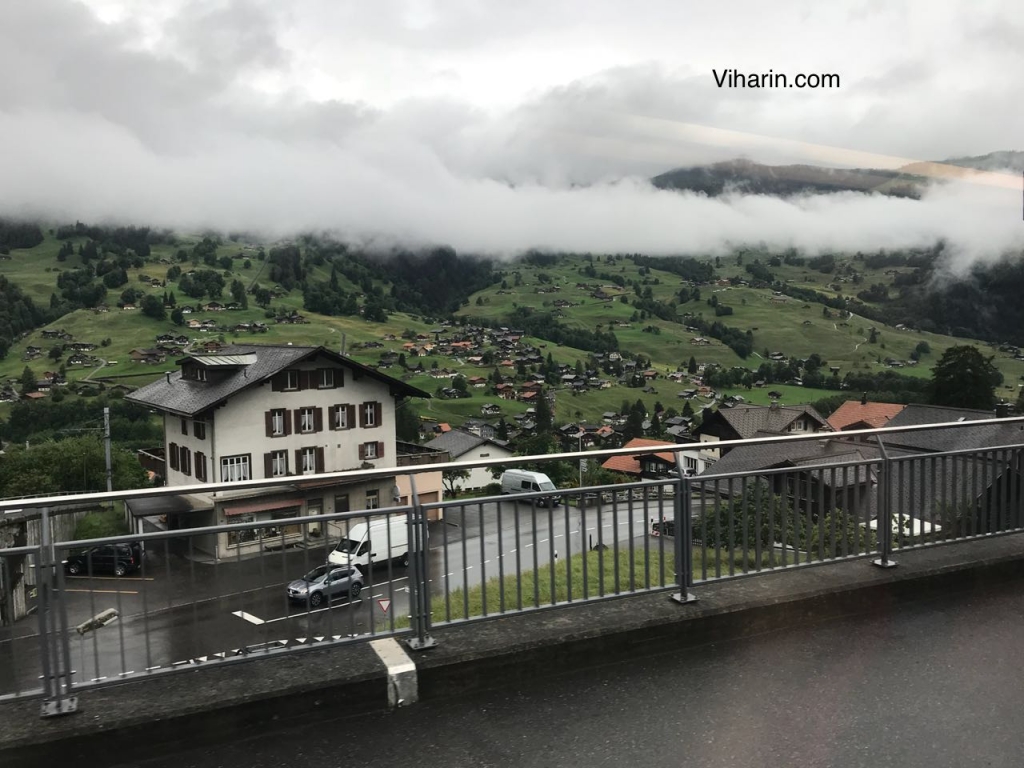 I don't think one article can justify for the beauty of Switzerland or rather I should say the train journey to Jungfraujoch. So, wait for another one.
Nidhi KM
© Viharin.com ®