Restaurant 51 at Xandari Harbour is a 100 year old spices warehouse converted into restaurant. The name of the restaurant is 51.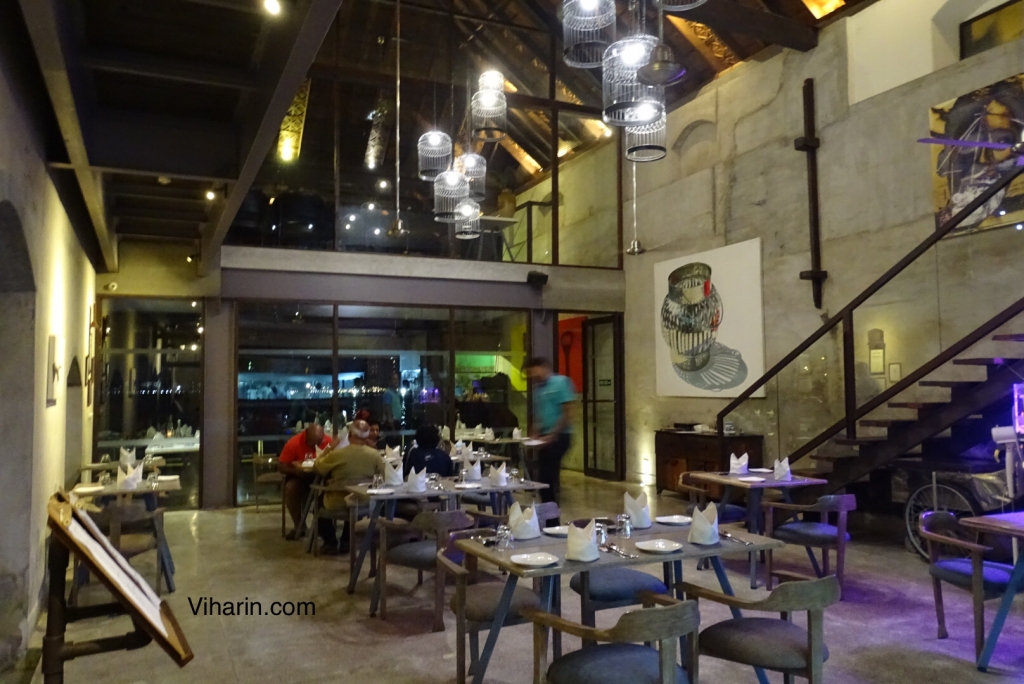 I was amazed to know this and thought the name is so good and auspicious. As we in India consider any of 21,31,41…101 and likewise as auspicious numbers.
Ambiance of restaurant 51
The restaurant 51 has a design that is a fusion of contemporary and traditional. There are wall sized windows overlooking the lake. Olden time bird cages hanging from the roof with bulbs inside, create a scintillating ambiance. Furniture is bucolic blending perfectly with the modern style. There is a first floor as well. Flight of stairs upstairs have a flair of ancient times as well. Open seating at the first floor also provides breathtaking view of the beautiful lake.
There are glass jars containing spices of Kerala.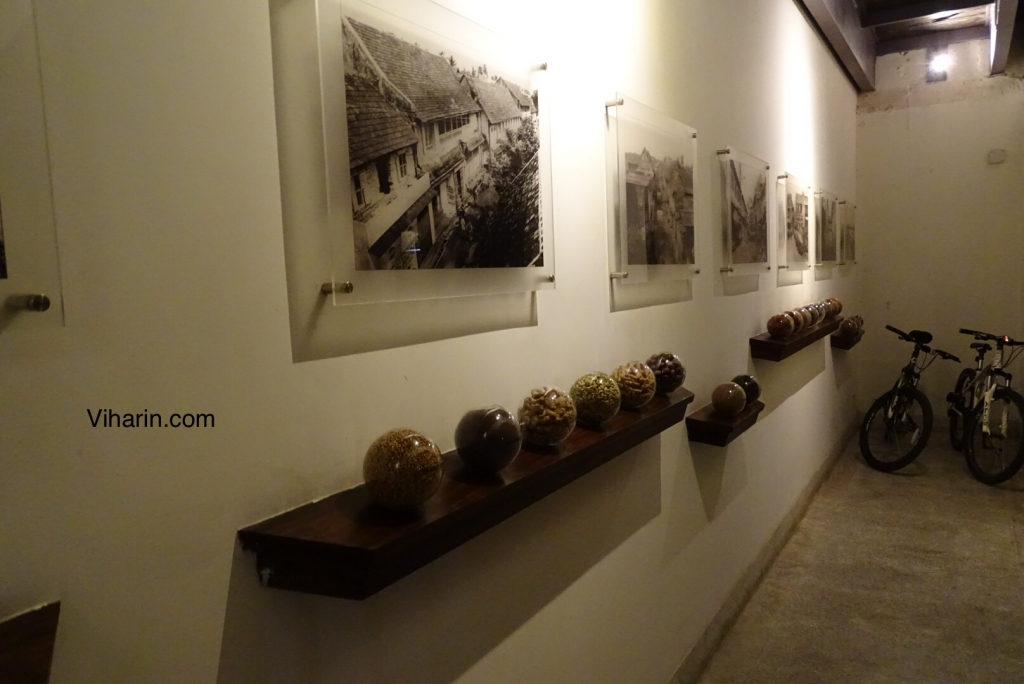 Beyond this closed area is an open air seating arrangement that provides beautiful view of the Vembanad Lake.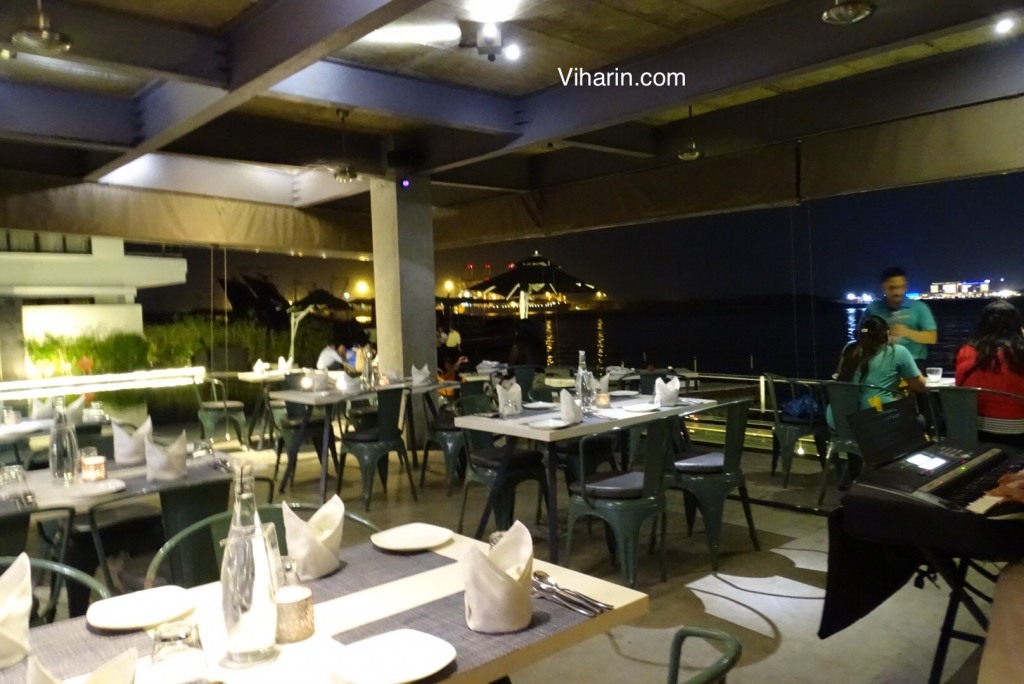 Food
I ordered Mattancherry Spiced chicken which was delicious. It has coconut pieces and kari patta that created a magnetic aroma and hence satiated my taste buds instantly. Chicken Ghee Roast was delectable. Chicken pieces were tender and juicy. I was contented to have such dishes as they were prepared from the farm fresh spices. Hot pepper rasam with raw banana and apple dumpling was a delicacy delight that I had for the first time in my life.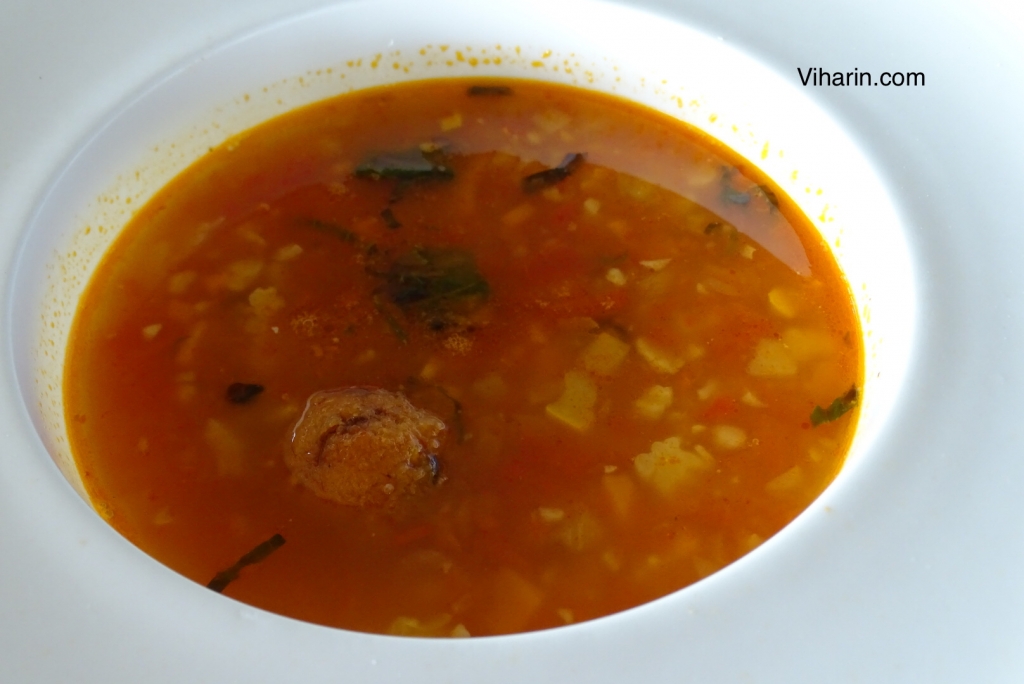 Bruschetta was luscious.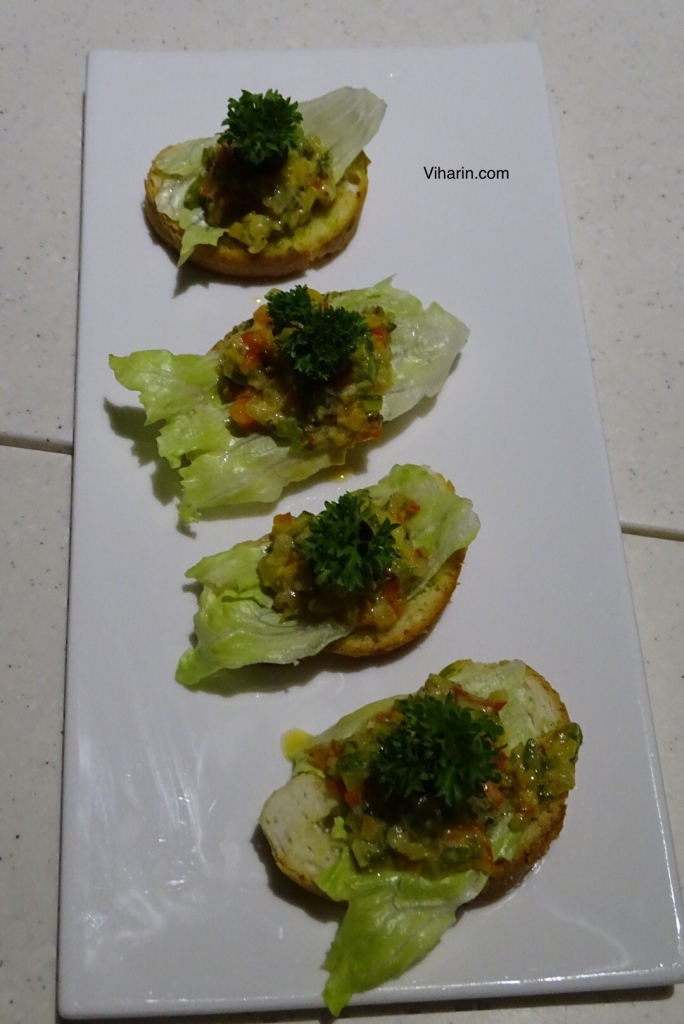 Dessert cream caramel was amazing. It was a great grand finale for the dinner.
Next day in the morning I had breakfast which was prepared by chef specially for us.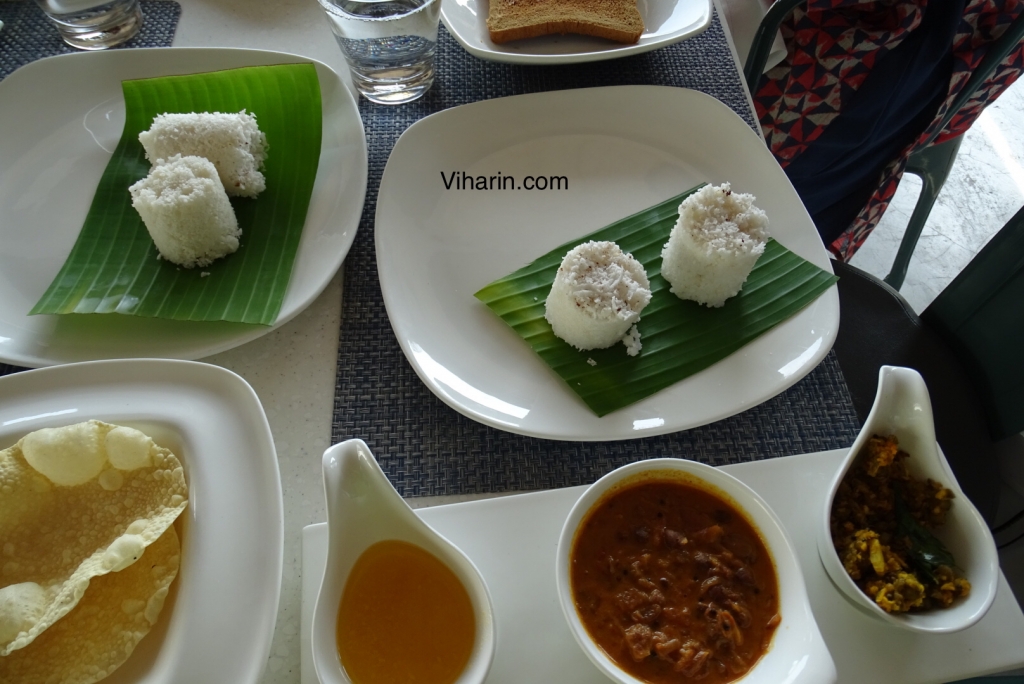 Kalappam with vegetable stew was very good. I had mixed vegetables and chana with puttu. This was a great filling breakfast that I had. Having food by the lake was an experience in itself.
Service
The staff was very courteous. I could see that Mr. Ranjith, the resort manager provided his personal attention to guests. Ms. Kalpana Singha also ensured that we had a great experience.
Highly recommended.
Nidhi KM
Viharin.com