Xandari Harbour is a boutique property at Kochi. Located in the heart of City, the property exudes the vibrancy of being part of the Business Capital of Kerala.
Xandari Harbour is by the Vembanad lake. Overlooking the lake , it provides breathtaking views.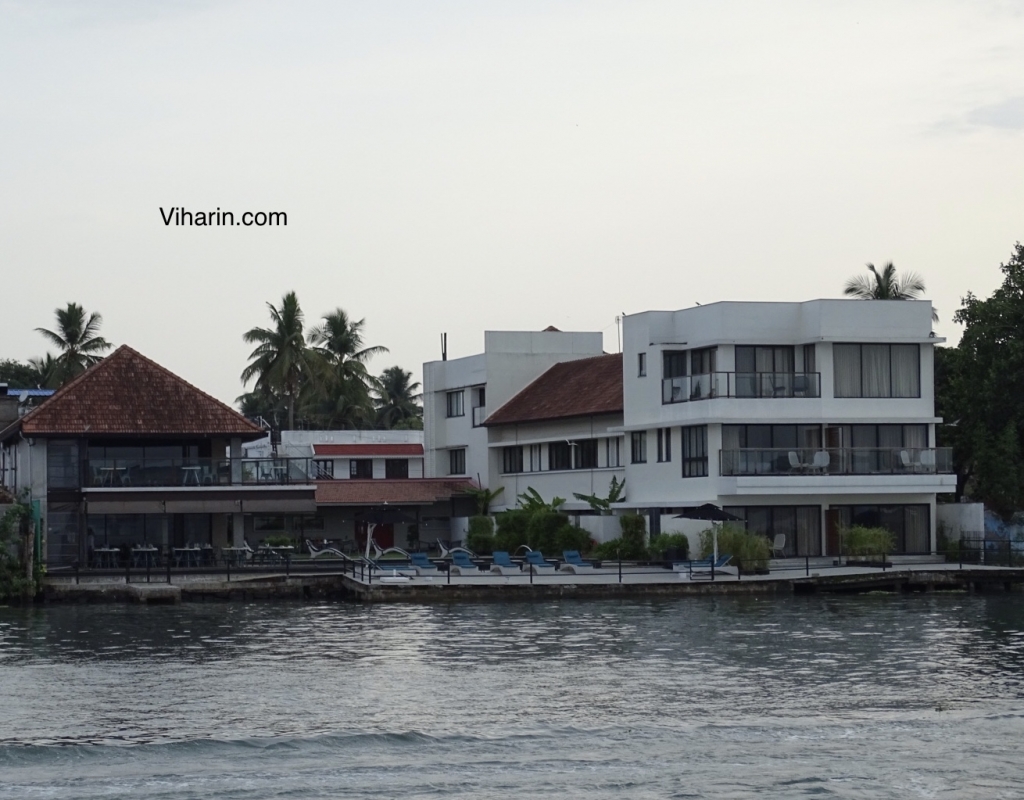 I was invited for the review of this property. After knowing that the property belongs to George Muthoot, owner of Muthoot group, I was curious to experience it soon. We were welcomed with a great presentation style! There was ginger and lemon grass drink which was refreshing and all the more interesting as it was presented in test tubes!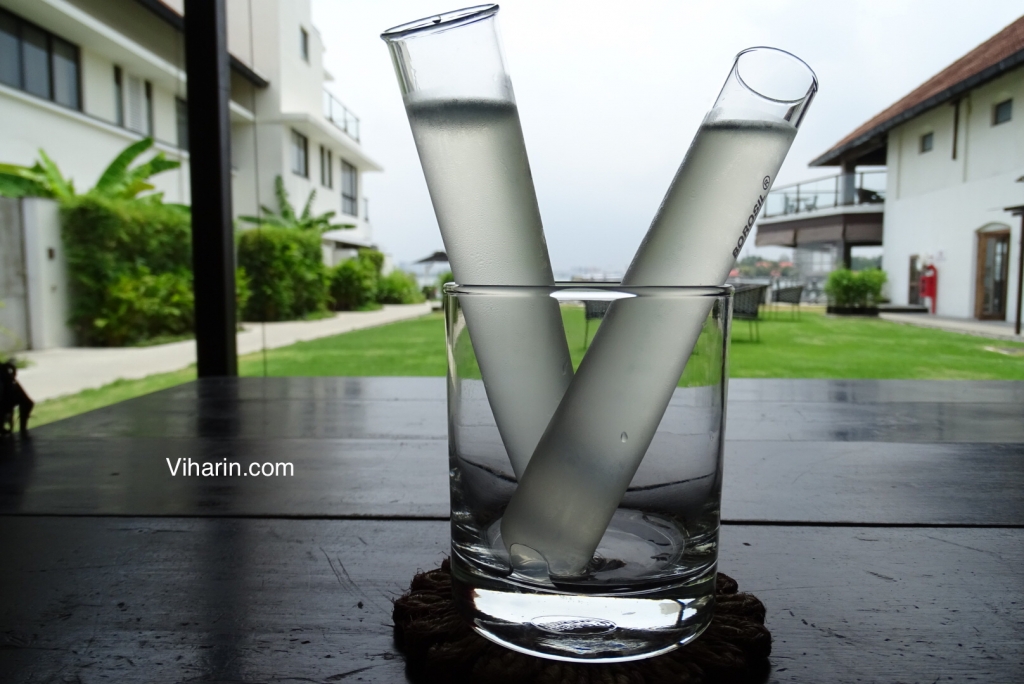 Ambiance
At the entrance there was a dining table which allows guests for a good interaction with the staff while enjoying the welcome drink. Beyond this area, there is a garden having some round tables around.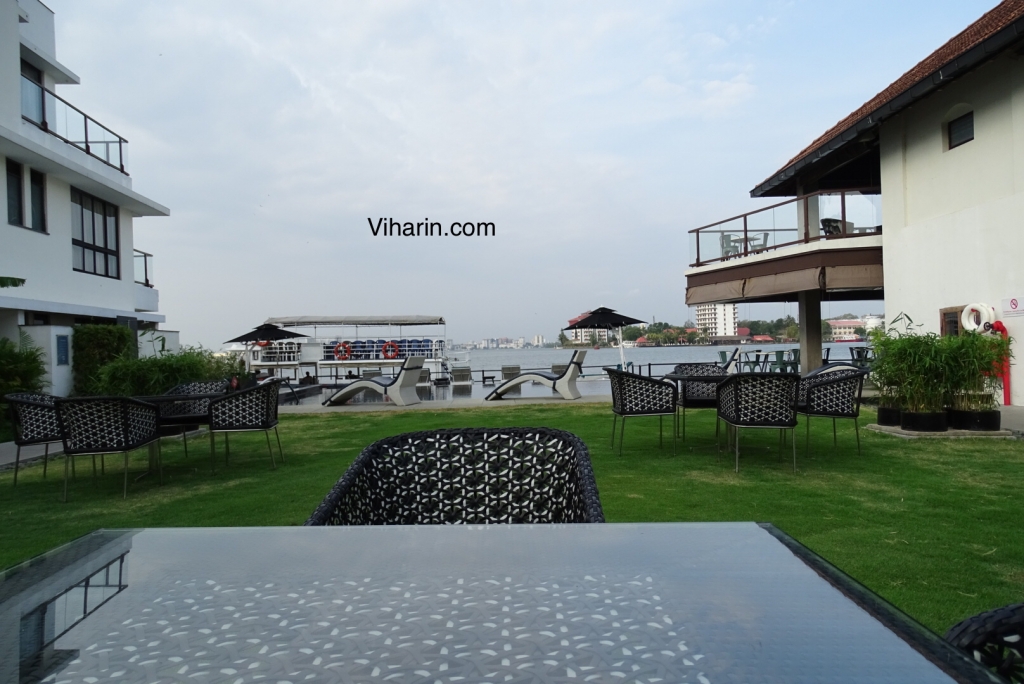 The garden then has a swimming pool which further has a deck overlooking the Vembanad lake. On the right side of pool there is a restaurant named 51. The left side has got rooms. There are 16 rooms in the property.
My room at Xandari Harbour
My room was on the first floor. It had the view of the swimming pool on the right and Vembanad Lake on the left. Wall size glass windows provided uninterrupted view of the lake. There was luggage parking system in the almirah itself. Coffee maker, wifi, clothes stand. Everything was there in the room but TV. I felt it was a good idea not to have TV so that guests could enjoy nature only.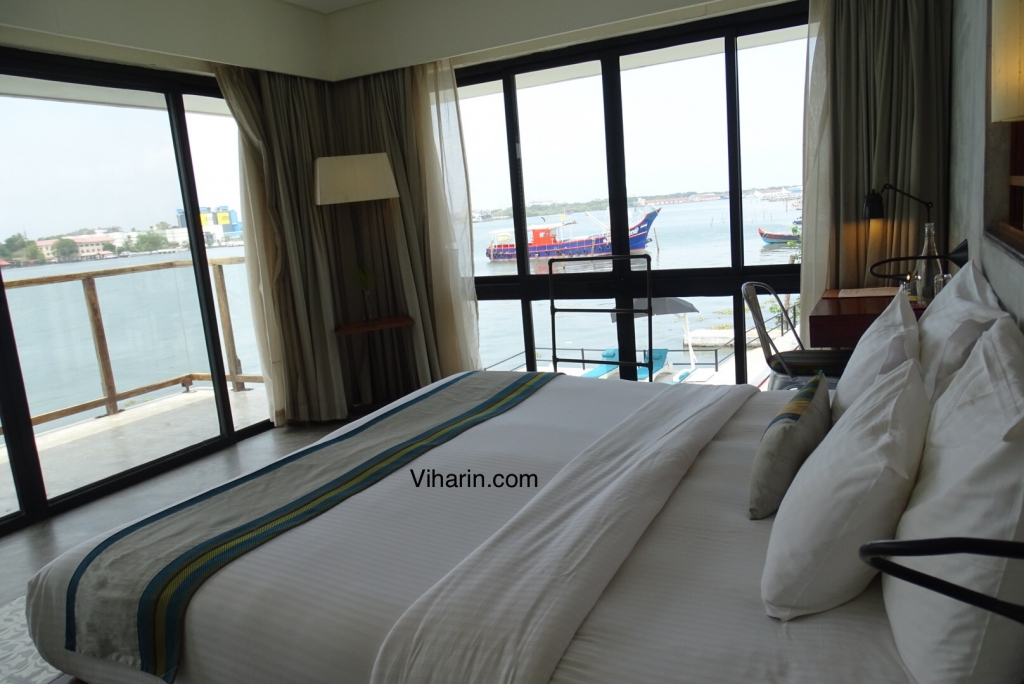 Food
Food at the restaurant 51 was outstanding! I loved whatever was prepared for us. Every meal was a special preparation for us. I loved each and every dish I had. Restaurant was a spice warehouse earlier which was converted. I would be writing a separate post on it to justify.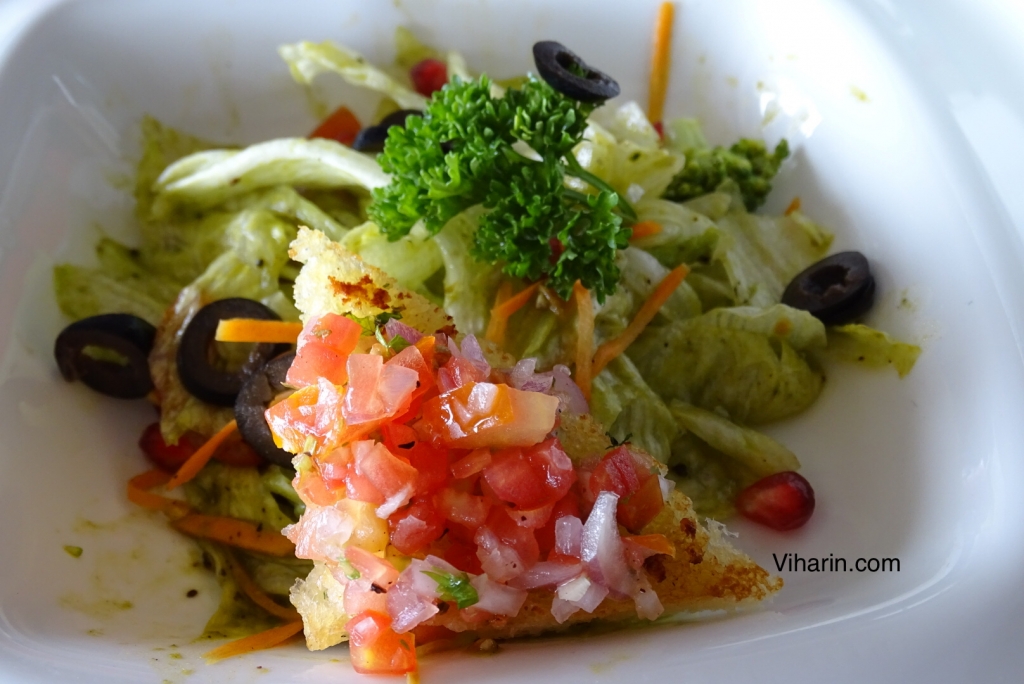 Service
Service by the staff was impeccable. My room was spic and span clean. Bathroom was kept well. They ensured my needs are met immediately.
We were arranged a sightseeing tour to The Fort Kochi, church and Chinese fishing nets. The driver was courteous.
I was taken good care of by Mr. Ranjith and Ms. Kalpana Singha. I was impressed by their warm hospitality.
It was a perfect experience at The Xandari Harbour. Highly recommended property.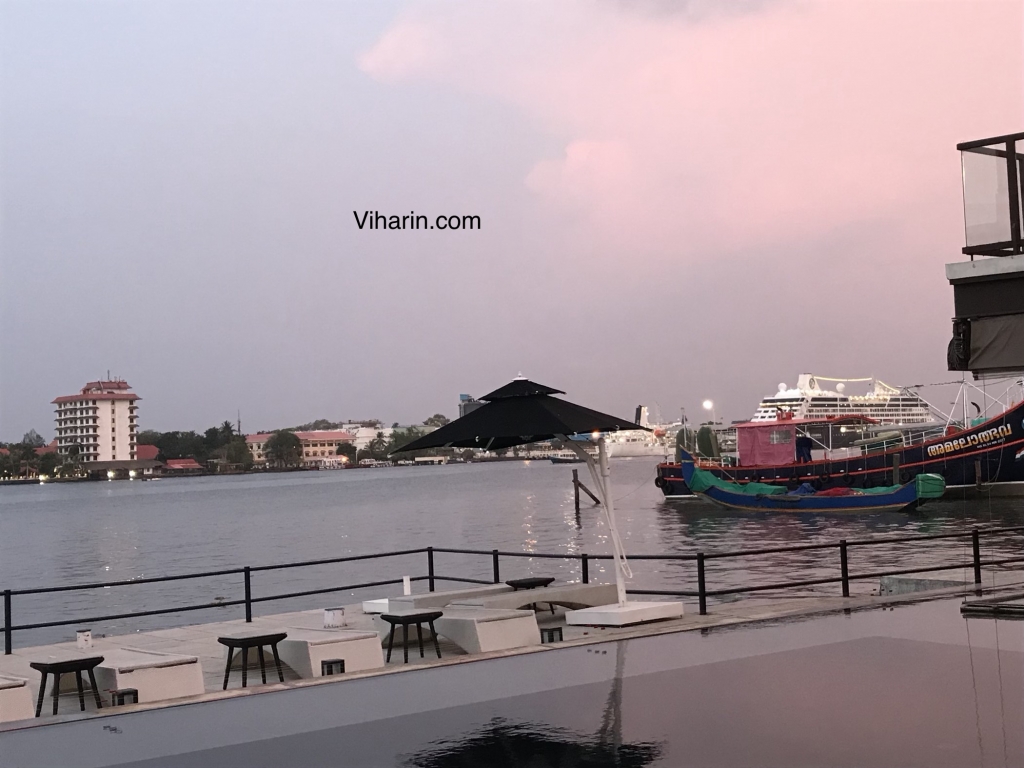 Nidhi KM
©Viharin.com®