Xandari Riverscapes is all about house boats in Alleppey. As we checked out from Xandari Cardamom County, we were thrilled to experience the house boats in backwaters. It took us around 3 to 4 hours to reach backwaters in Alleppey and what I saw was a big harbour for Xandari Riverscapes. At that instant I wondered what the houseboat would be ours! What the experience would be like!!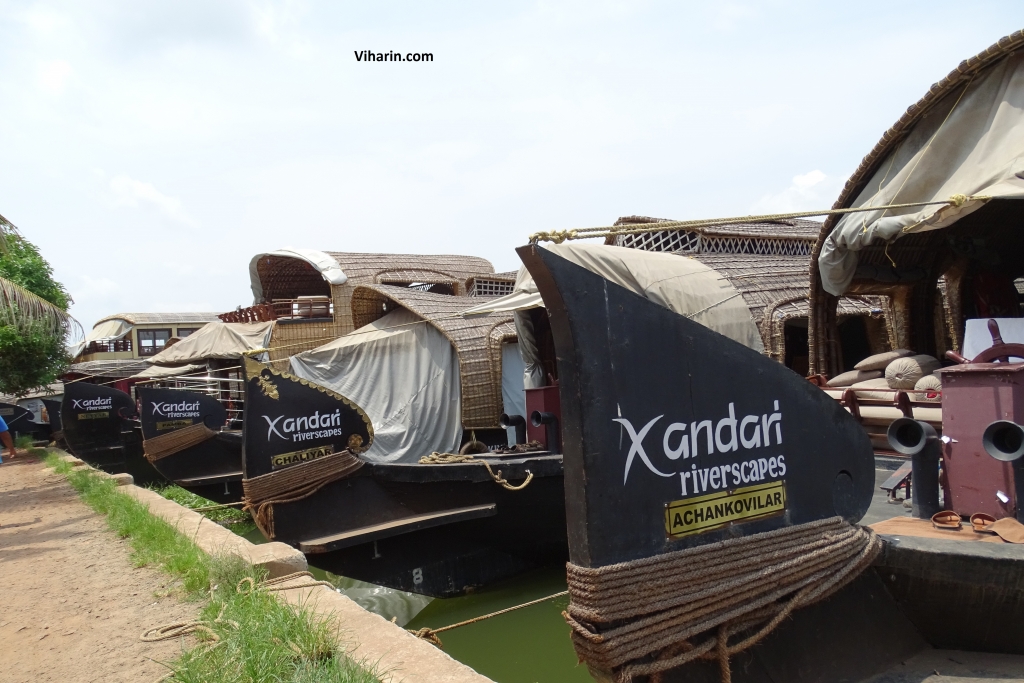 Ambiance at Xandari Riverscapes
As I entered the houseboat there was a drawing dining area that welcomed us and a narrow lane lead to one room followed by two more.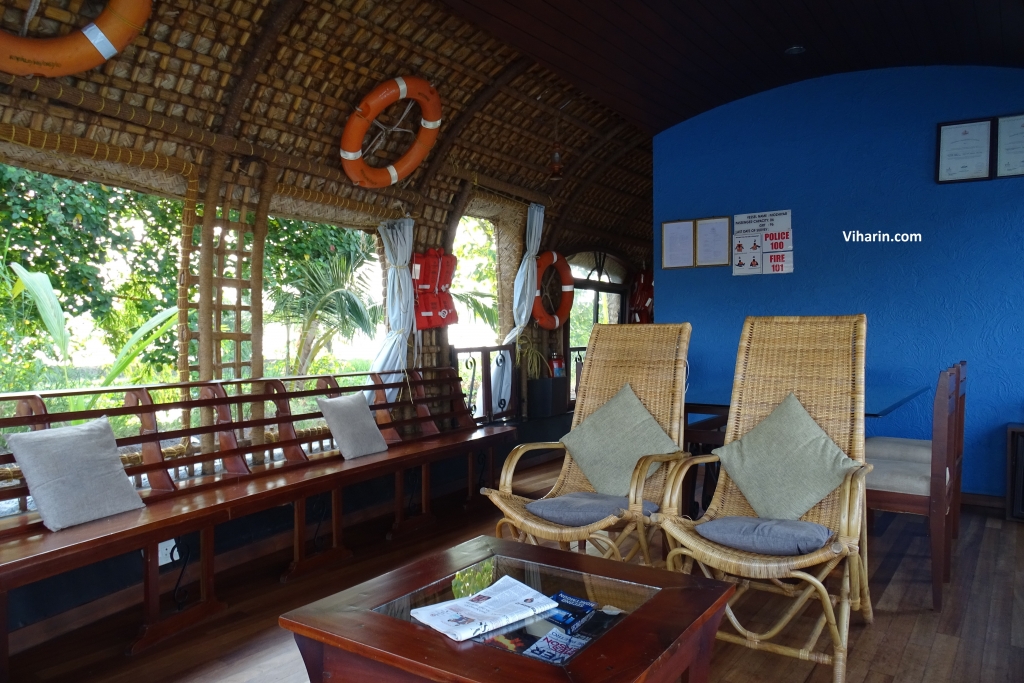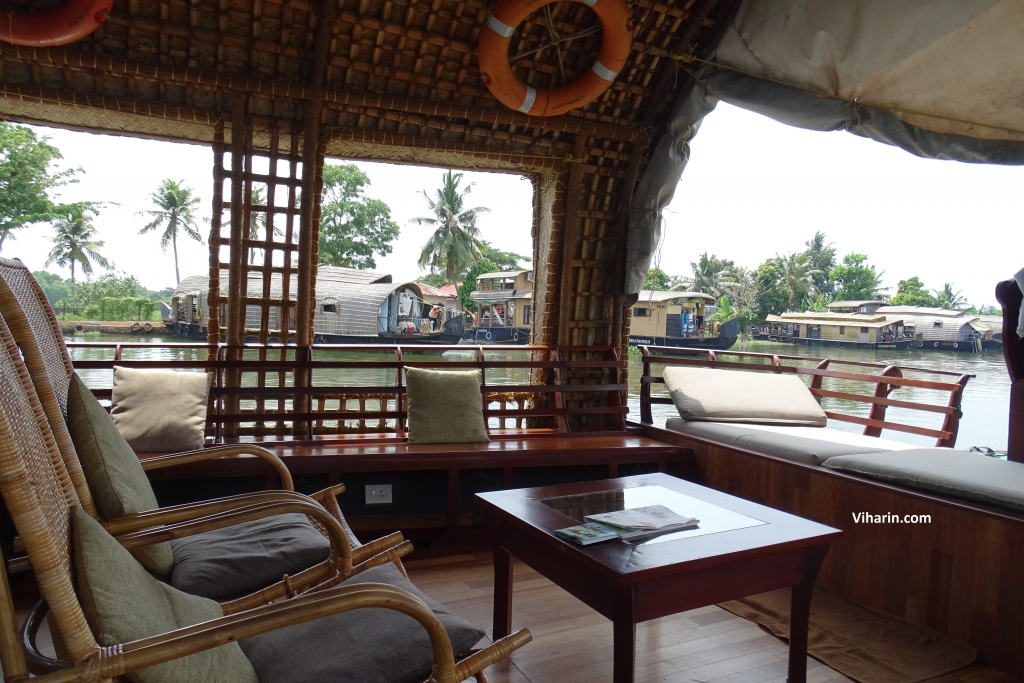 Beyond the third room was kitchen which was spic and span clean. Slabs were of marble and there was a three burner stove and I was amazed to see how well kept the kitchen was! The whole set up seemed very systematic.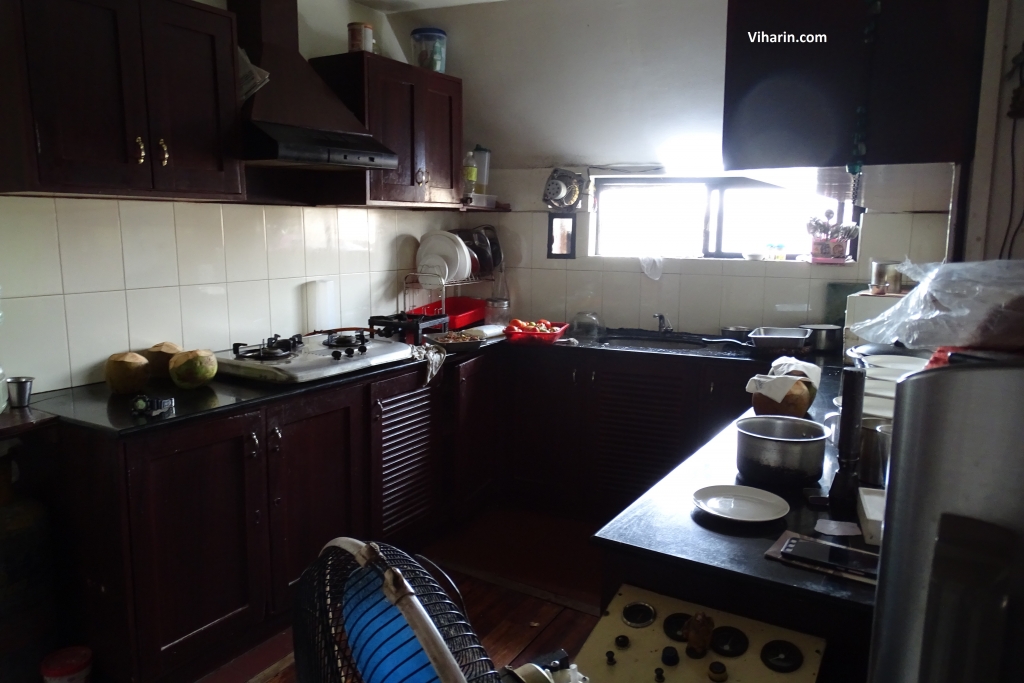 We were introduced to the team in the houseboat. The captain Shankar ensured we reached our final destination seamlessly.  Chef, caretaker and captain all welcomed us with warm hospitality. The most important coconut water which I was craving for being in Kerala the signature beverage was so refreshing in the heat at around 1.30 in the afternoon!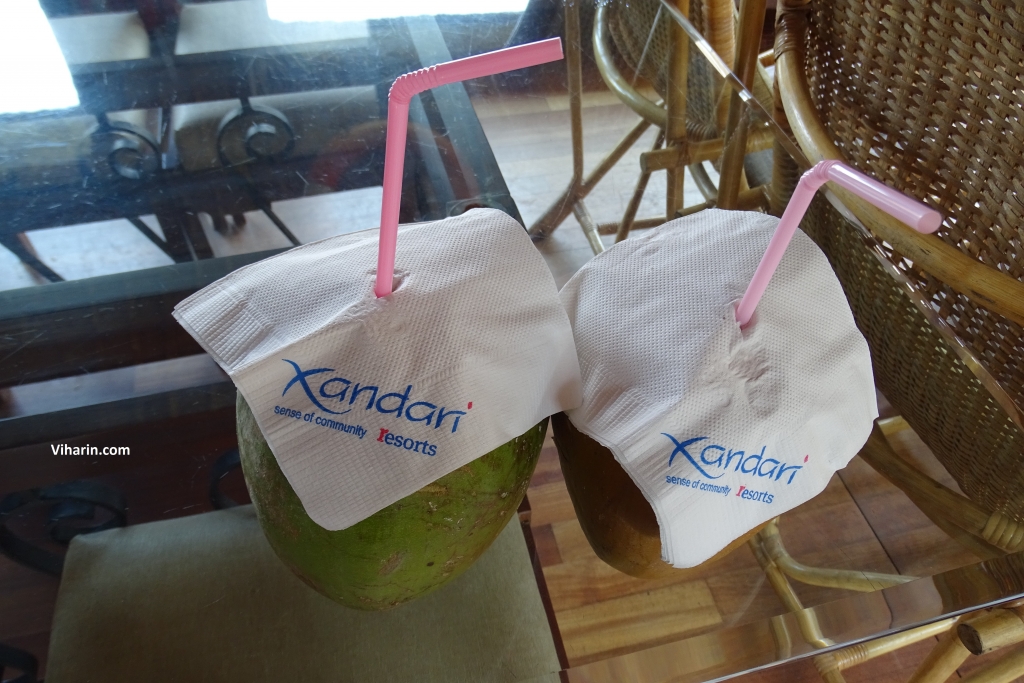 After having coconut water I settled in my room which had a beautiful view of Alleppey backwaters and I was loving it. Coming back to the deck, the drawing dining area which was open and had beautiful view of Alleppey backwaters!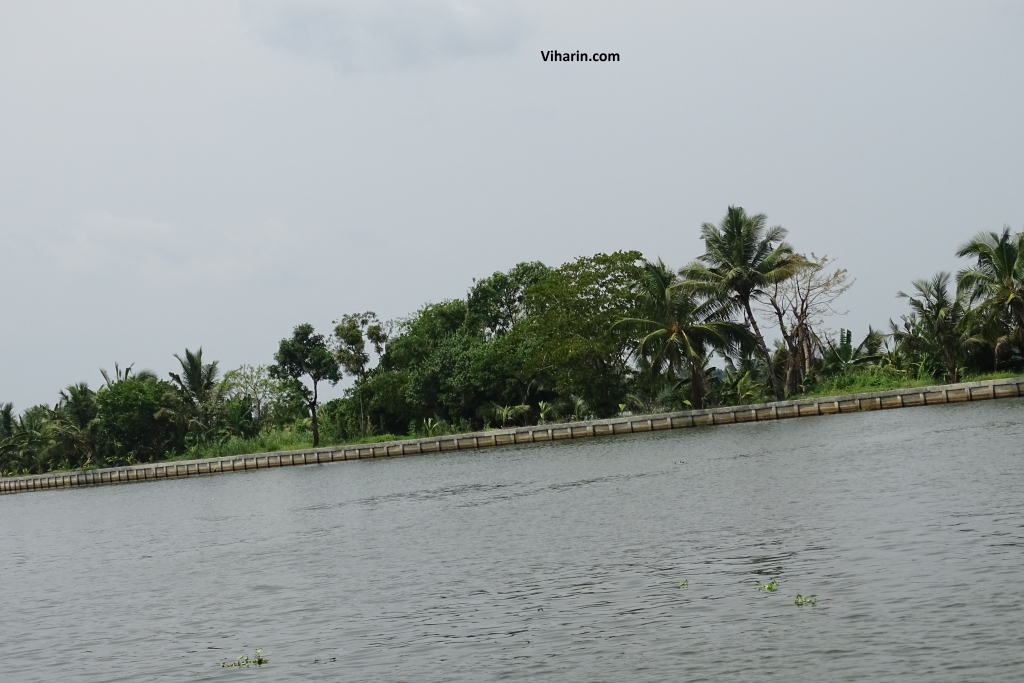 It was so refreshing to see backwaters and beautiful houseboats passing by.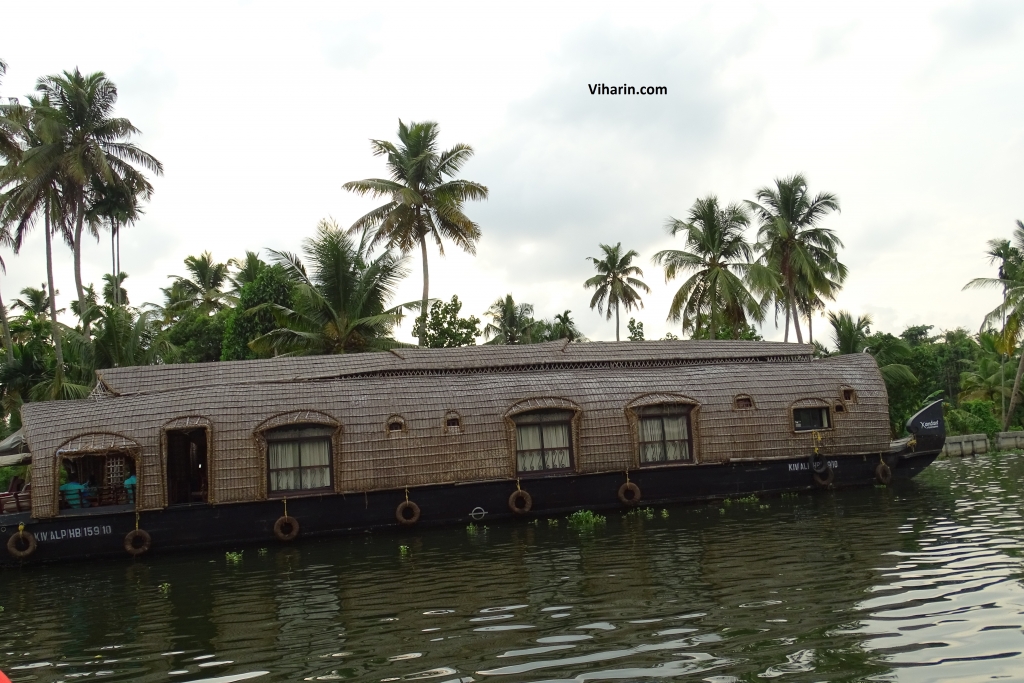 I loved my houseboat by Xandari Riverscapes. They had done great interiors inside the house boat and the furniture was also very nice.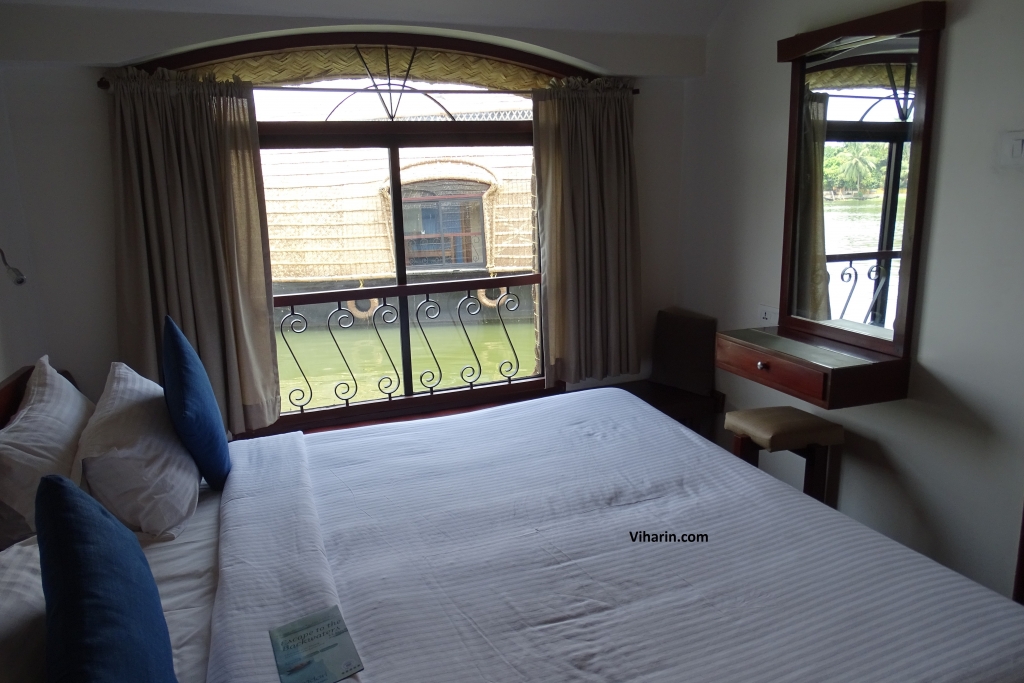 During lunchtime, a colourful plate was laid on banana leaf and I just loved the site of my plate! It was so well done. There was a beetroot coconut chutney that gave a bright colour to the plate and mixed vegetable and sambar. You can't imagine how delicious the food was and it was so irresistible that I kept eating and eating. In dessert, we had Sewiyaan which was delicious as well. I must say that food served was outstanding!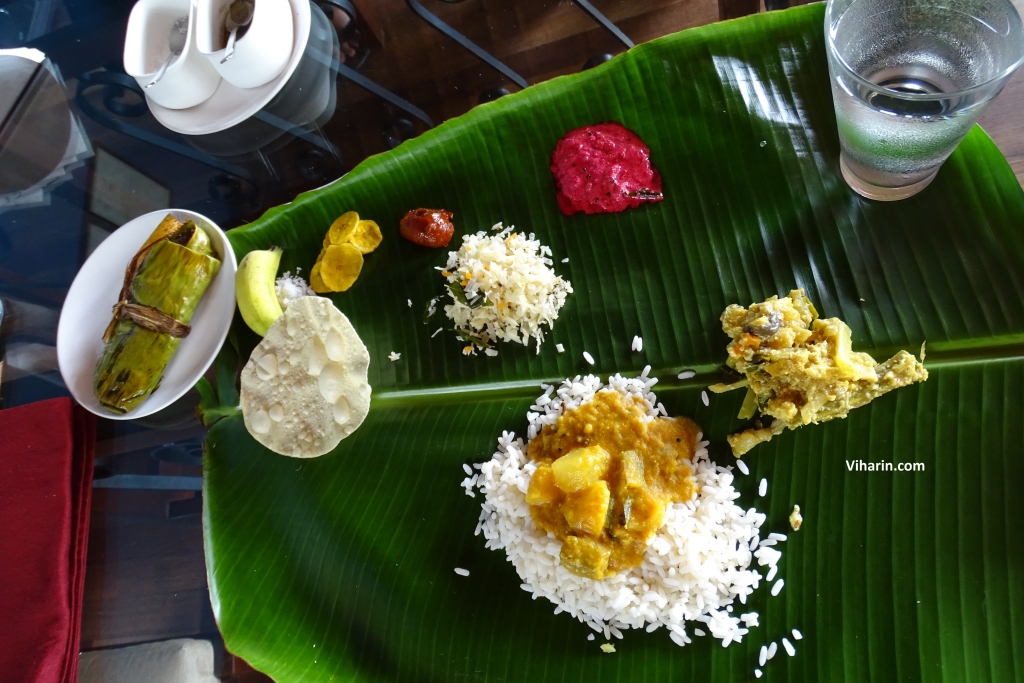 After sometime, we got into another boat which took us through KanniGarhi village. It was a small village.
I could even spot a mango tree there. The boat guide said that almost everyone has a boat and people travel in boats in the village. School kids go to the school in boats. We were passing through a little canal. There were houses on both sides of the canal.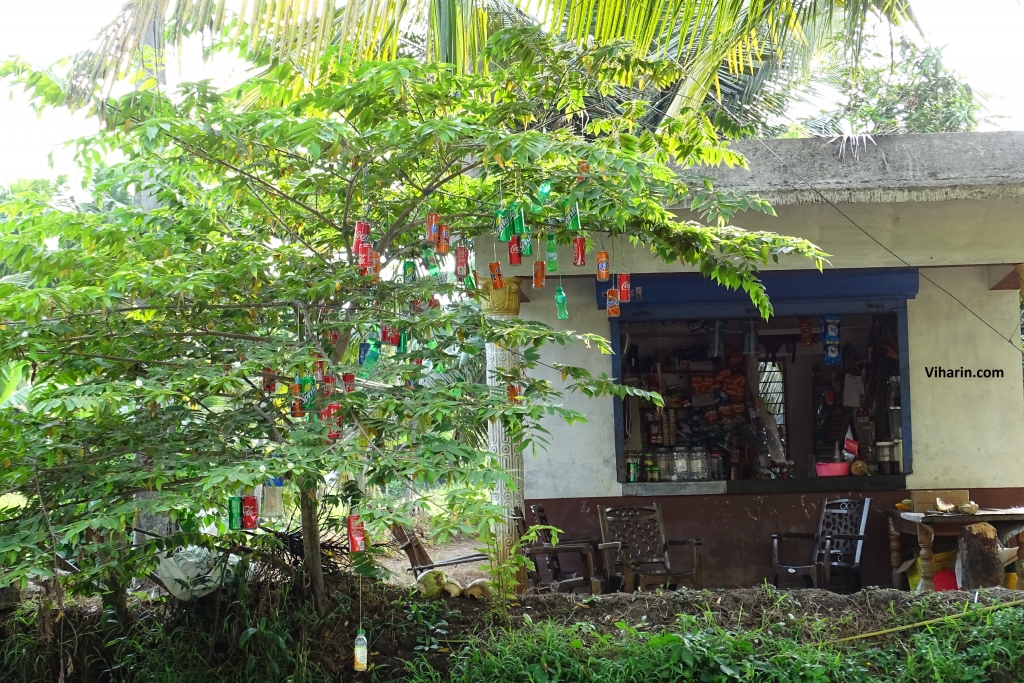 He told us that during monsoon everybody leaves that place and goes to a camp site as the water levels are so high and it's really tough to start all over again after the monsoons. I could see ladies washing clothes and fishes in the canal.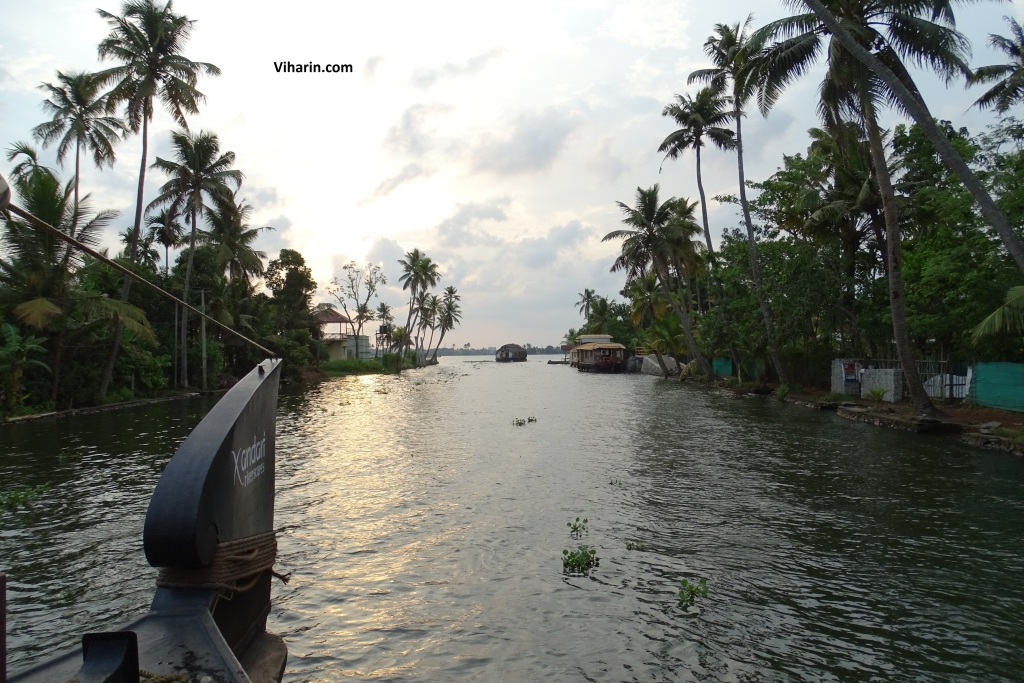 I could even see few people roaming around in boats and some ladies were wearing sarees. It was so nice to see them in the elegant attire.
We returned to our house boat and sun was coming down. In between, beautiful coconut trees, water, sun and sky together were creating magical hues. It was a beautiful view.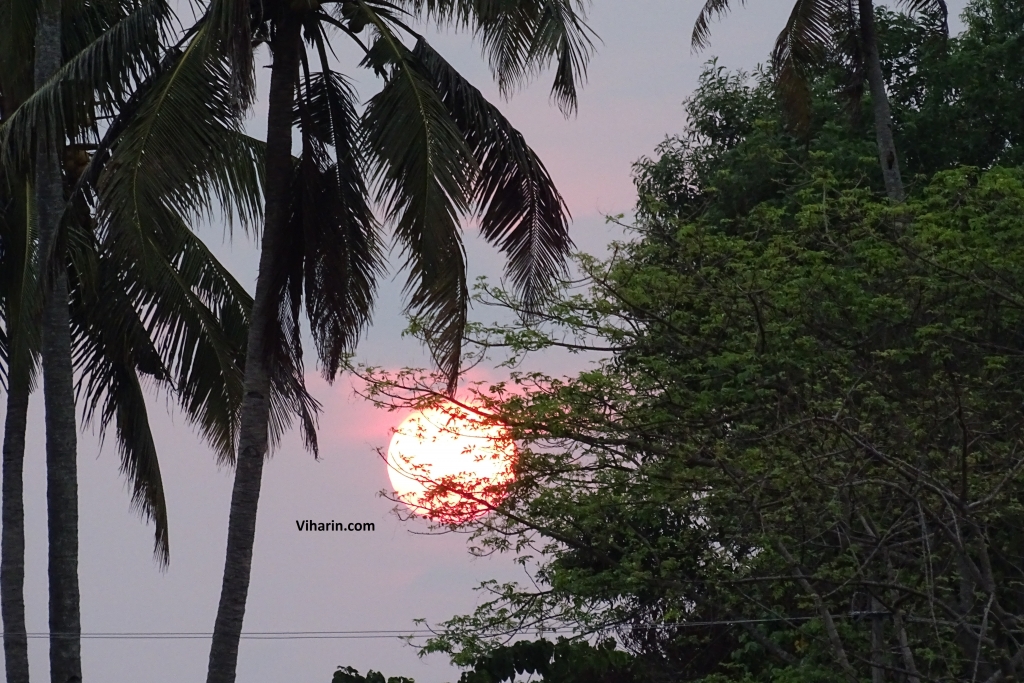 In a bit we had onion fritters along with fresh lime water mixed. We had an early dinner because due to mosquitoes disturbance otherwise. Our experience of dinner was outstanding because it was lavish and luscious with no problem of mosquitoes at all.  Comfort of having dinner on the house boat while feeling the cool breeze was exceptional! Next morning I got up early and came out to hear melodious chirping of birds. It was truly an experience! I loved being there. After having delectable breakfast of fruit salad, poori sabji , we left for Maramar Beach.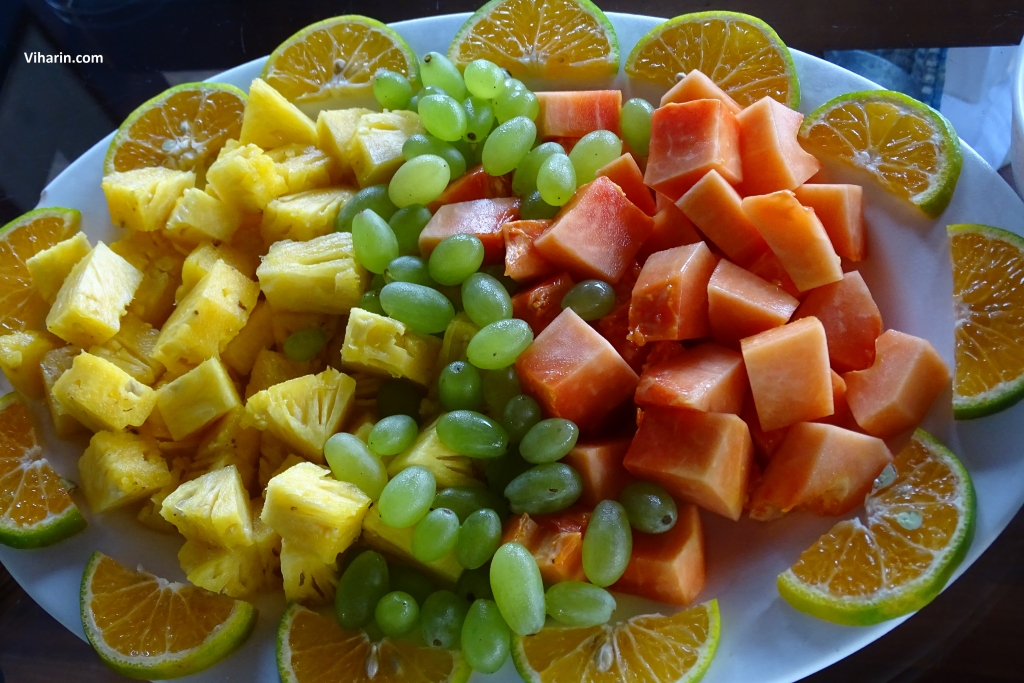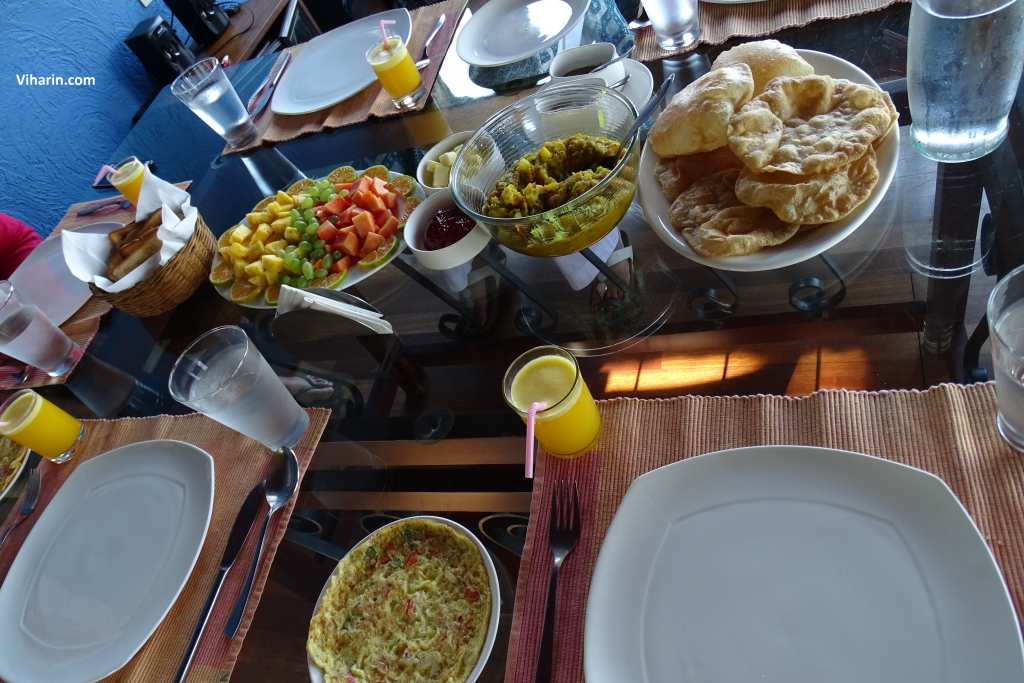 It was overall a wonderful stay at the Xandari Riverscapes houseboat. I must say each and every detail was noted for the design and ambiance of the houseboat considering the comfort of tourists at the same time.  Our team at the houseboat of Xandari Riverscapes was brilliant.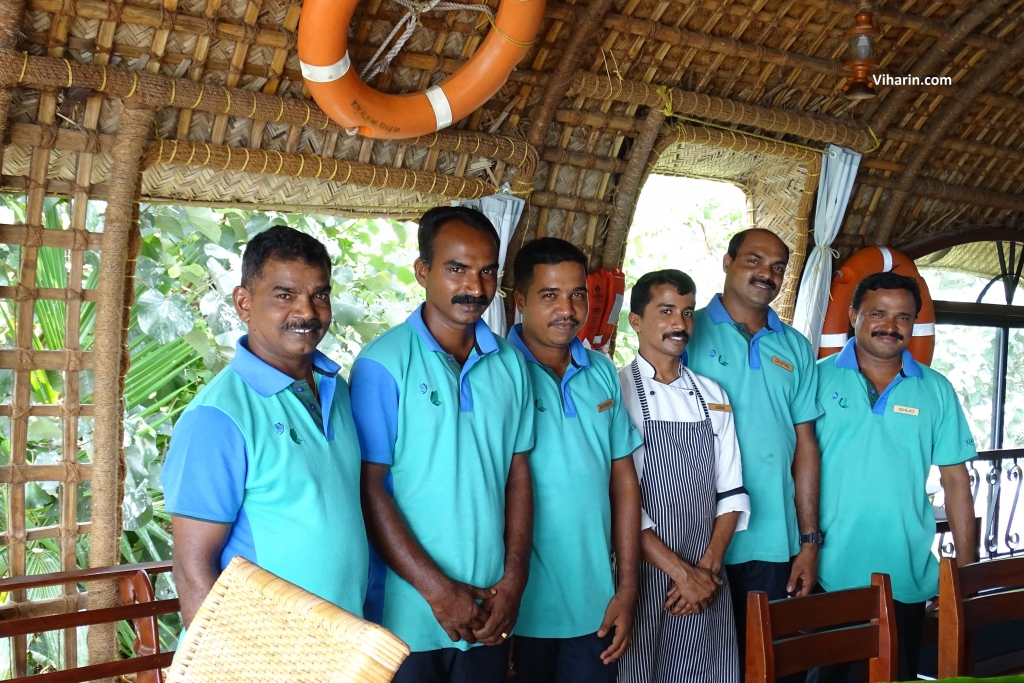 Highly recommended!
Nidhi KM
©Viharin.com®