Last time when I had come to Uluwutu Temple I was very happy to see the Kecak dance. I was curious to know how Ramayana can be same as that of Indian Ramayana! I was amazed to see so much similarity between religion of Bali and India! I was curious last time so God gave me another chance to visit same Temple and attend the same dance there.
But you know this temple is right on the cliff of Peninsula in Bali! Since last time the sun had already set and it was dark, by the time we reached, so I could not have the splended view of water gushing towards the rock and making noise.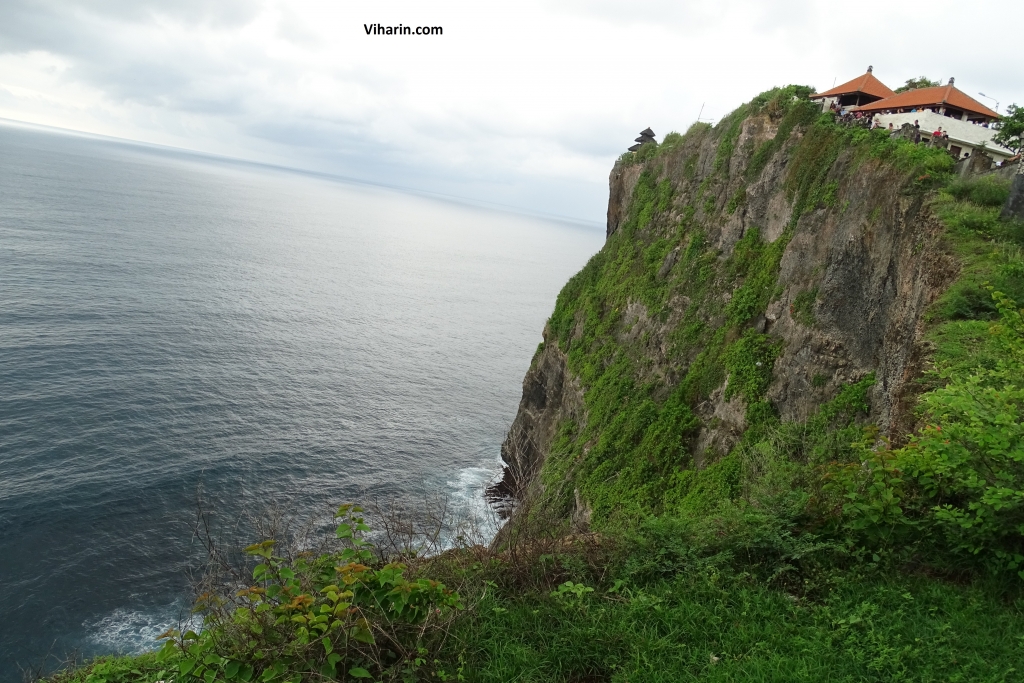 So this time God granted my wish and I could see peninsular views in my life Time for the first time. I was so happy to see waves touching the cliff and going back it was a mesmerising view. I was elated to witness that divine view. Sun was setting although I did not see it sitting directly in the sea but there were orange hues in the sky and I could see the horizon.
There was greenery on the cliff and waves hitting the cliff were creating a picturesque view.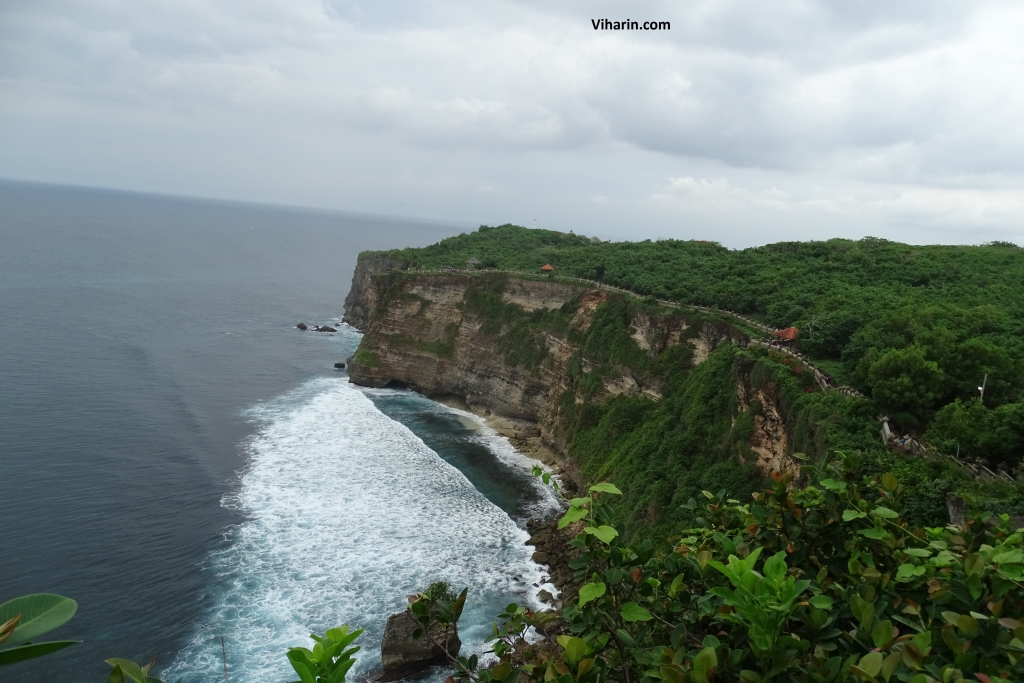 One must reach before sunset so that we are able to have mesmerising views. We had ample time to witness those spellbinding views of the meeting of water and the cliff. One can spend hours and hours there just gazing at the natures gift to Bali.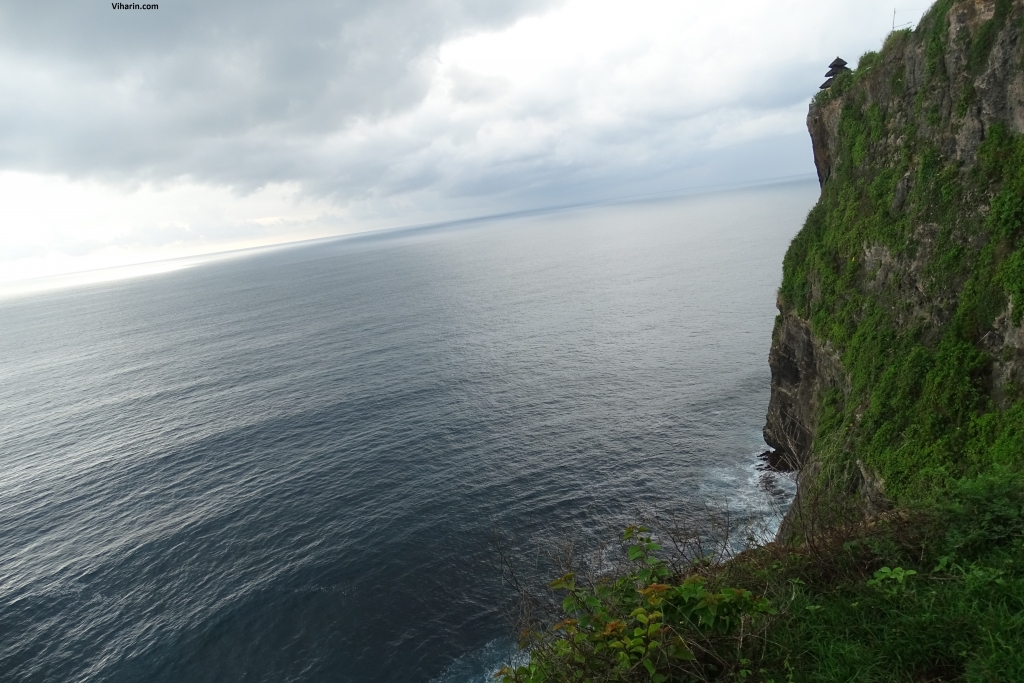 I can come there so many times without getting bored. I so wish I had a room somewhere near and was staying there so that I can keep having the view all time. After spending half an hour there, it was time for the kecak dance in the temple.  This time I realised that there were some changes in scenes in the story and the drama of Ramayana but I like the show again. It was interesting to see performance without any music and mike creating an impact of Ramayana on the audiences. All performers first gathered together in a circle and they started singing chorus depicting marriage between Sita and Ram.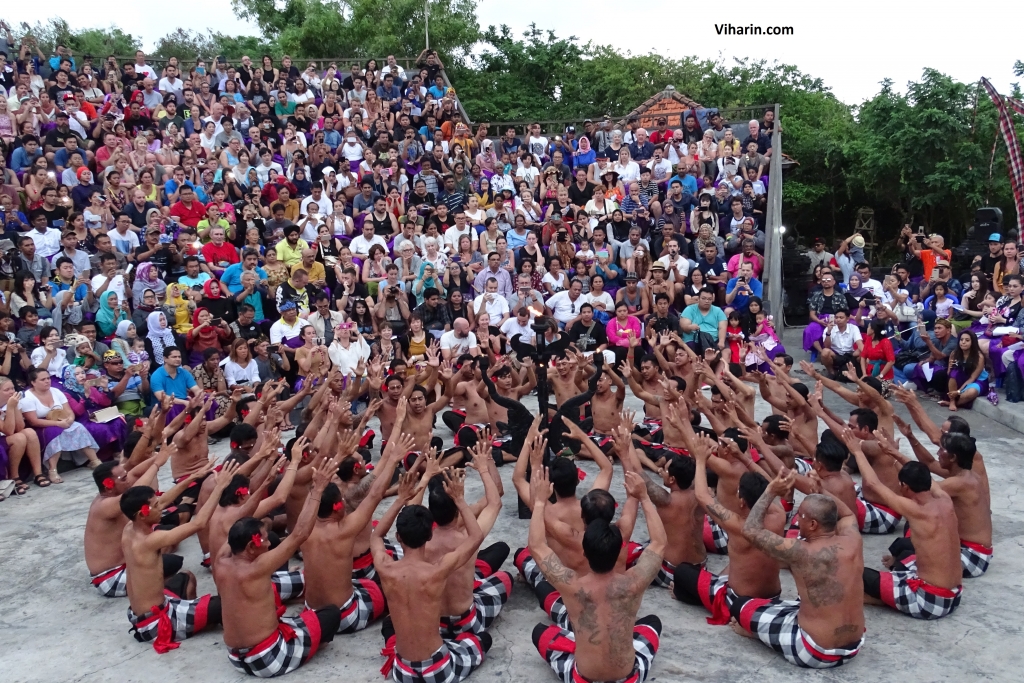 Ram goes after golden dear and in his absence and how Laxman strikes Lakshman Rekha and Ravan becomes the Sadhu and just grabs Sita away to Lanka.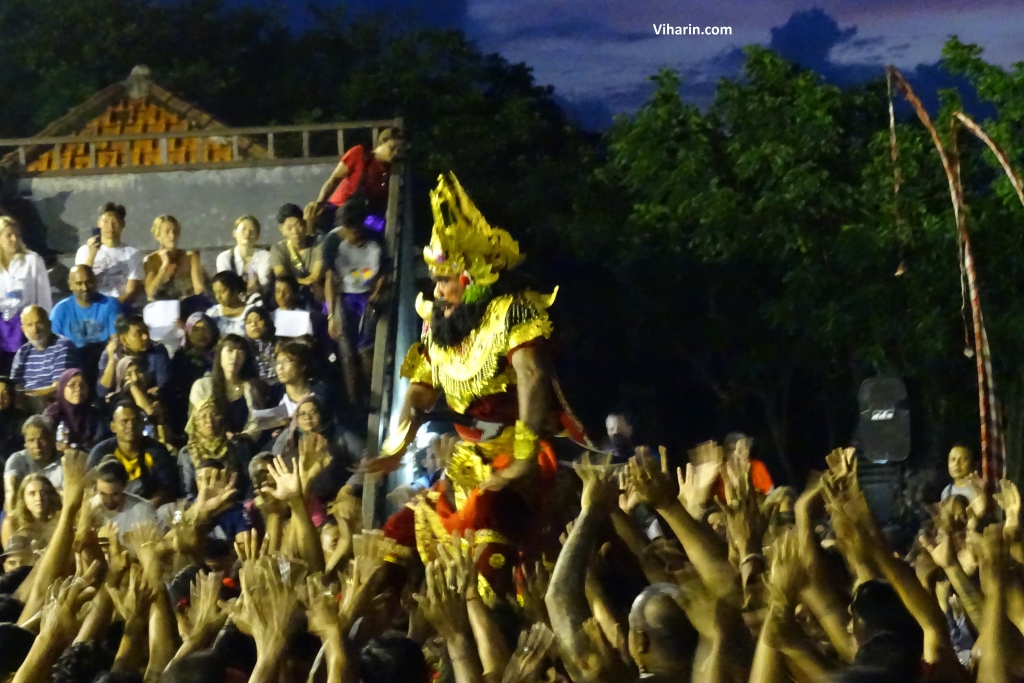 then how Hanuman showed her the ring and finally burnt Lanka.
I loved it again to see the whole chorus and synchronisation between all the participants.
Its worth visiting Uluwutu Temple and observing Kecak dance and heavenly views.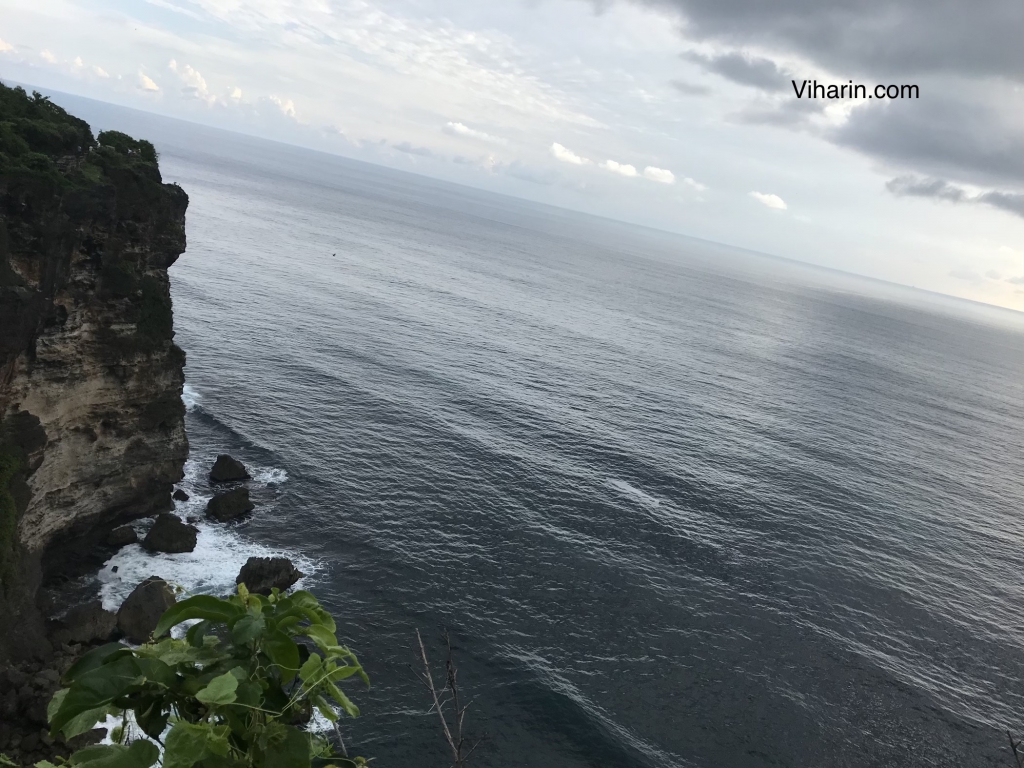 It's a remarkable performance. Highly recommended.