After river rafting and lunch, I was quite tired and wanted to rest. But our guide Mr. Bagooz insisted that we visit Tanah Lot. I wondered what special that place had! I got answers to all my curiosities when we parked our cab at Tanah Lot!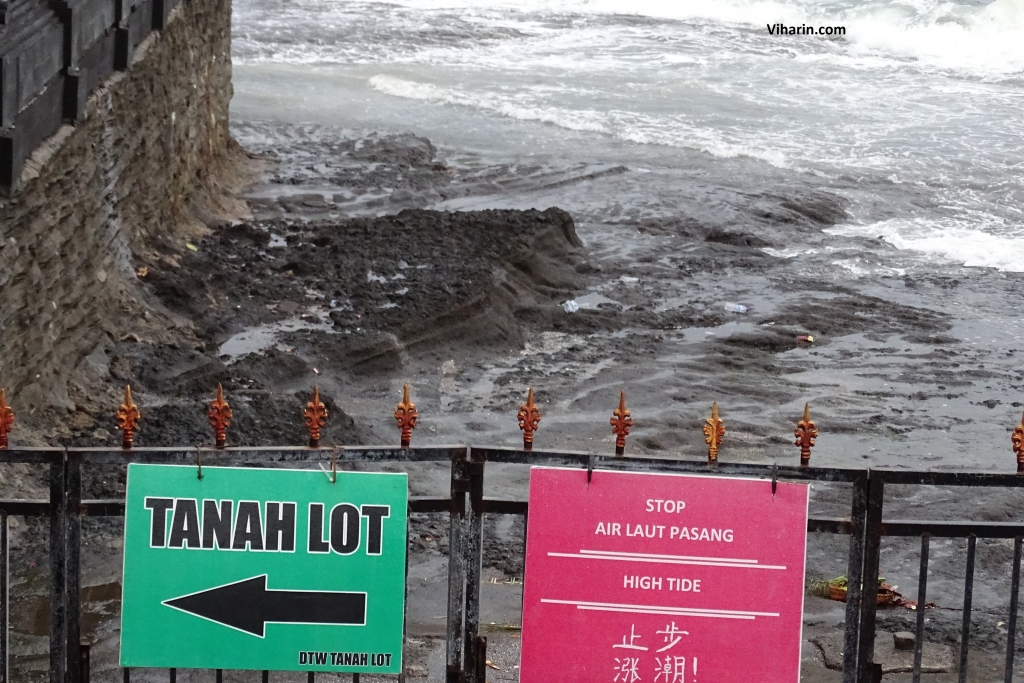 Tanah Lot means land in the sea in Balinese language. It's a temple on the rock in the sea which is being given the dynamic shape by waves of the sea. As you reach the place, you will go through a street market. Once you reach the place, you will love the area.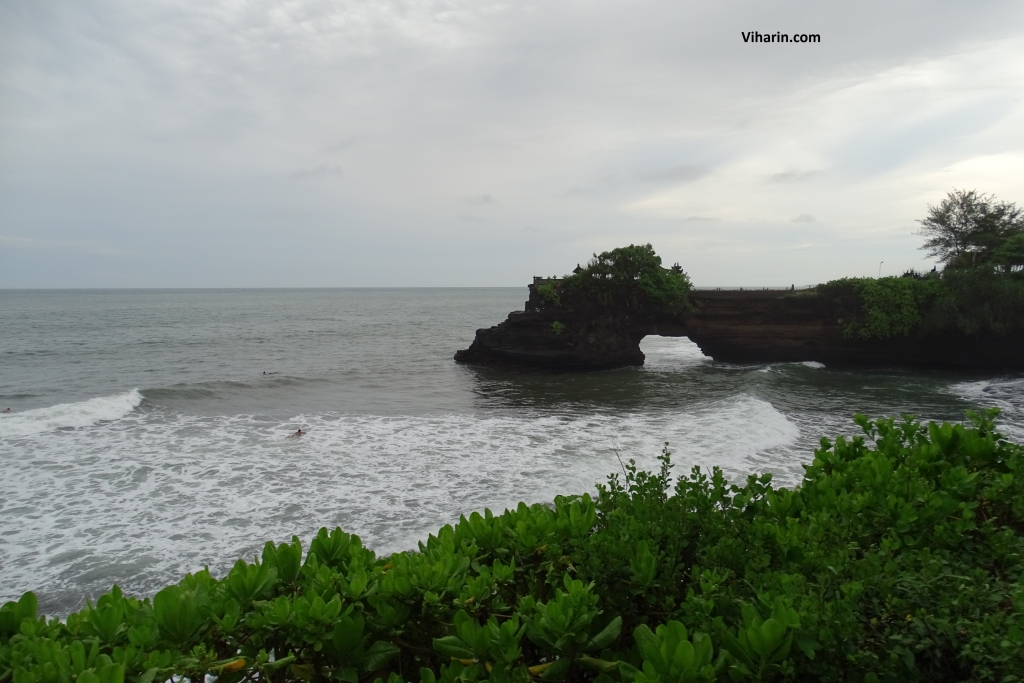 My experience at Tanah Lot
As we reached the area, I saw sea waves hitting the cliff. The sea seemed to be a great place for surfing. Many people were surfing there.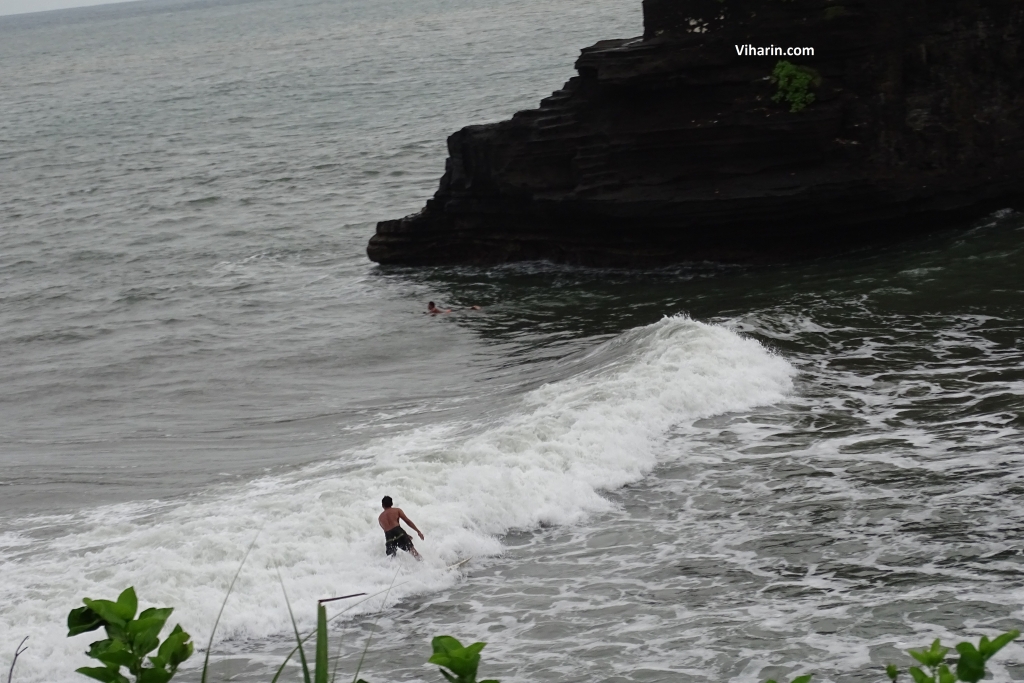 There was a cliff with a natural door with sea beneath. It was a breathtaking view. I stood for a while to simply gaze at the view for ten minutes. As we went further, we saw a temple at a lower level on a rock in the sea.
We went further down and stood on the end of that rock. Waves came splashing at us!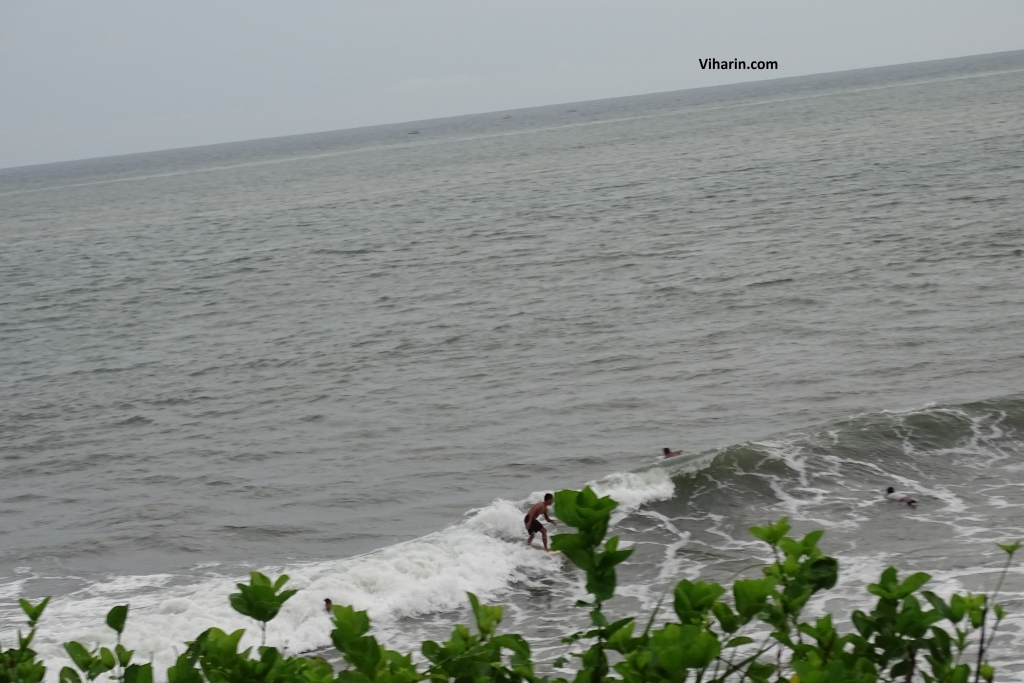 We were there for good half an hour enjoying waves.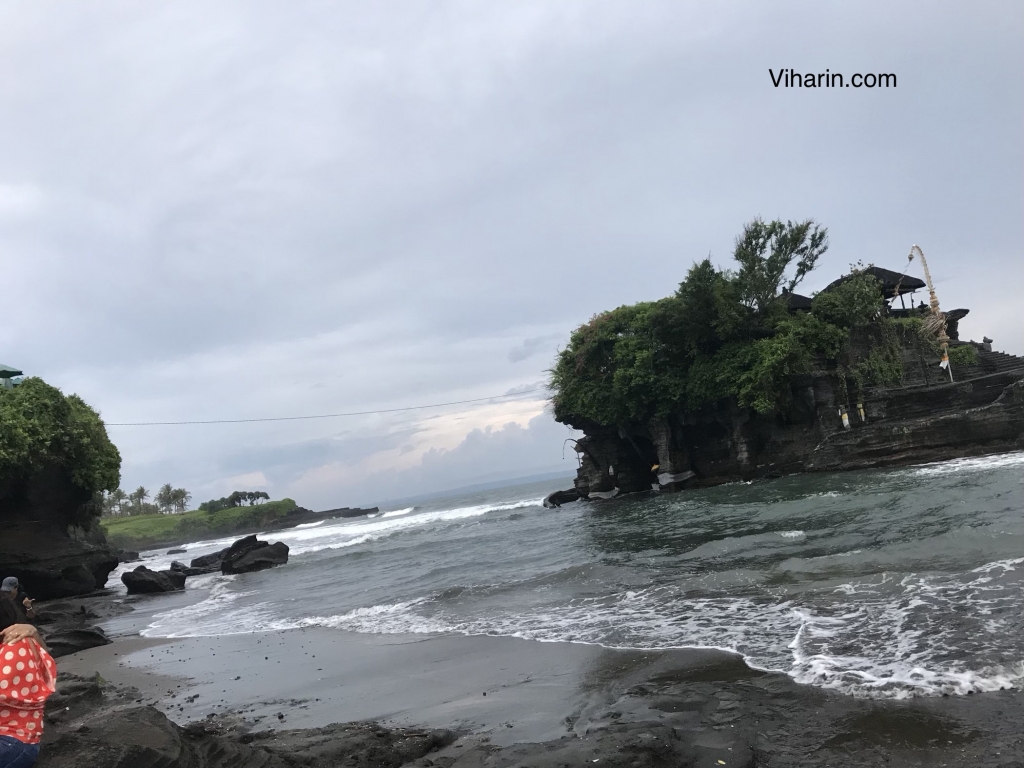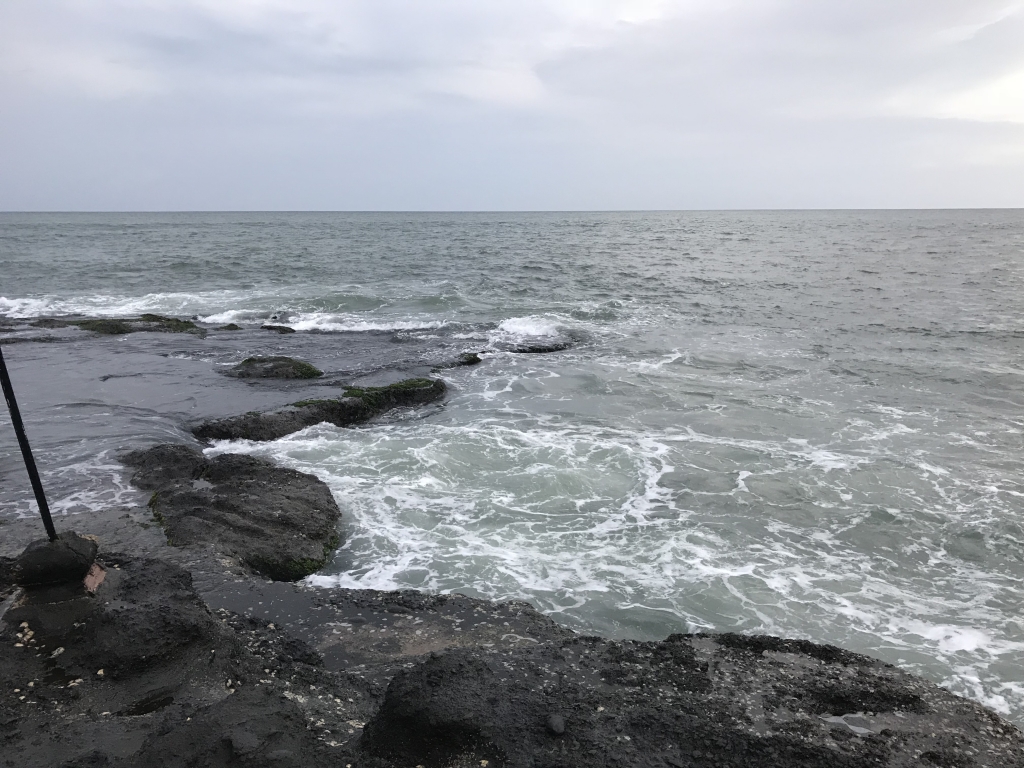 The scenery was mesmerising with cool breeze blowing around.
It was a lovely experience. One must visit Tanah Lot when in Bali. There is greenery all around.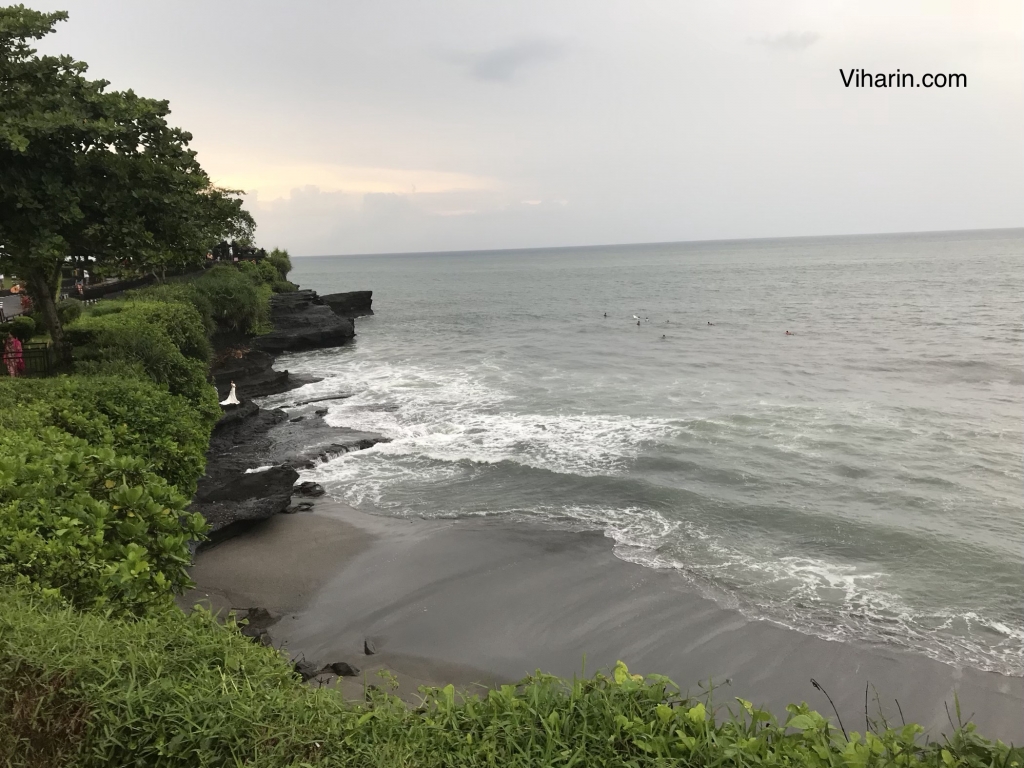 Area is neat and clean. The place was very crowded.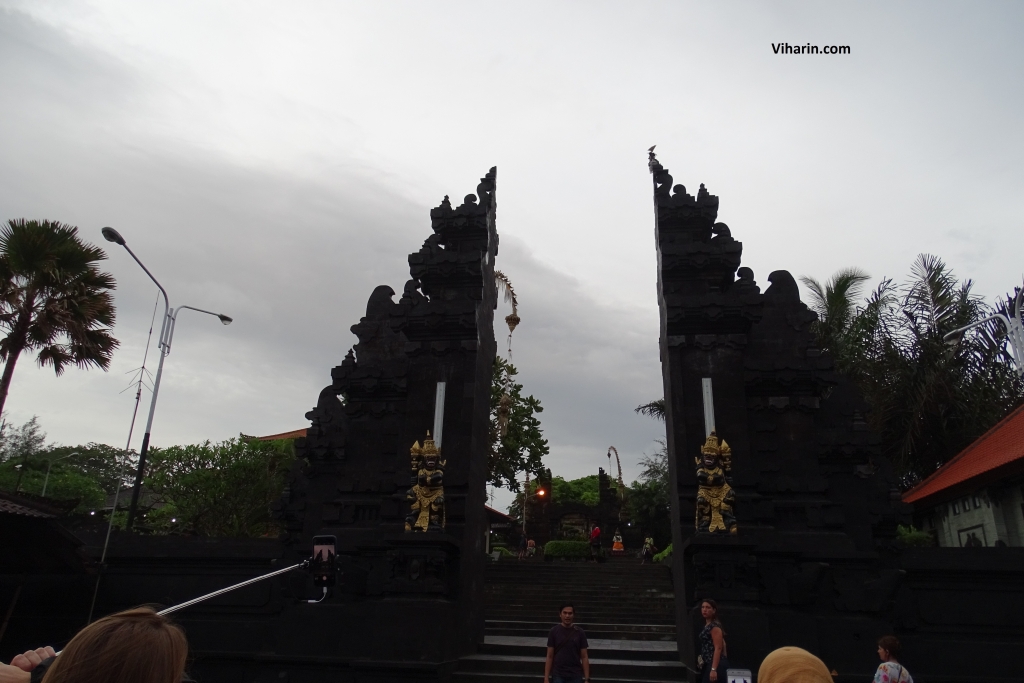 I thanked Mr. Bagooz for taking us to this place. I must also say that the itinerary of the trip was well planned and execution was excellent. We had gone through Tria Uma travel group.
Nidhi KM
©Viharin.com ®