I have been impressed by Sands Resorts Macao since the time it came into being.
I keep looking at its  photographs of structure, interiors, Eiffel Tower replica , rooms, lobby and so much more.
When  I got an invite from Sands Resorts Macao for meeting at ITC Maurya, it was so obvious for me to attend the same. Got an opportunity to talk to Donna Campbell , Executive Director of Public Relations at the restaurant Bukhara of ITC Maurya. I was so impressed by the hospitality that made me write an article for the same. As soon as I entered , I was greeted warmly by Donna Campbell and Gunjan Kar , Director Public Relations Linopinion. As I settled, two artists welcomed me with a brilliant performance. They were wearing Venetian attires and looked amazing. They danced a bit and I clicked pics with them.
It was a small close meeting . We were in all some 5 people.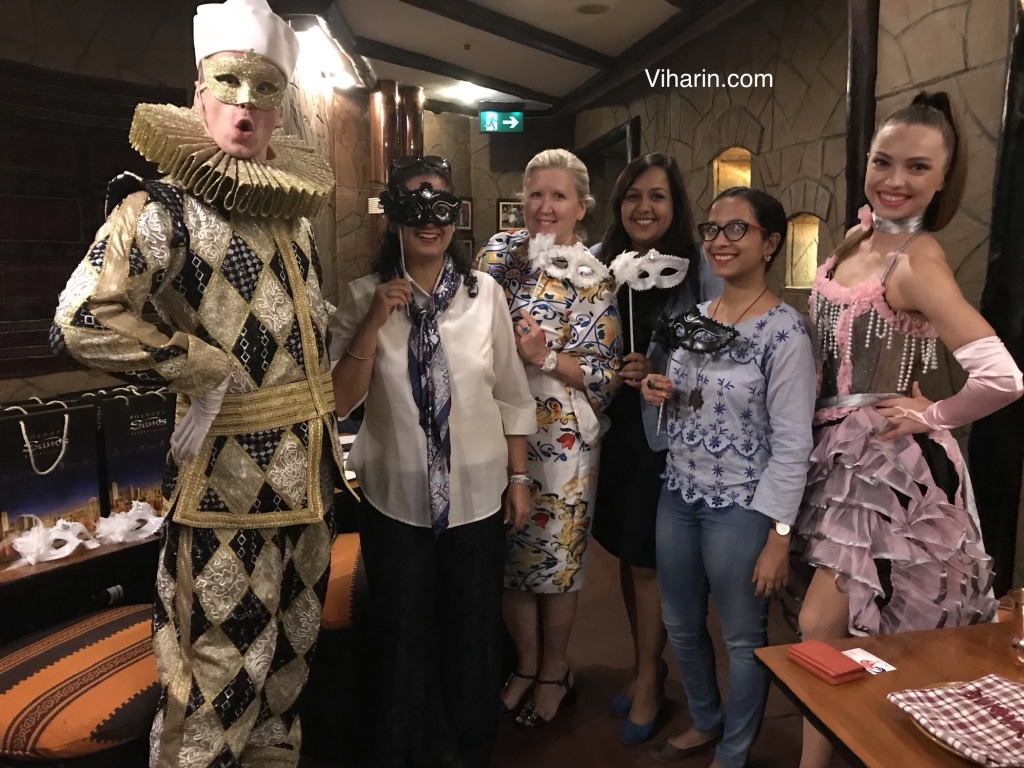 Then it was snacks time. I had luscious chicken malai tikka, mutton seekh kebabs, bharwan Aalu and paneer, Dal Bhukhara.
There was special place for sweet dish. Or rather I think sweet dishes as Donna and Gunjan has made more pleasant arrangements for us. I had       and. There was kulfi faluda, Sahadejame- a special sweetdish resembling Gulab jamun but filled with Pistachios and honey, rasmalai, nitrogen ice cake and paan in the end.
I loved the hospitality by Sands Resorts Macao. It was not only the food but also the warm welcome by the team.
The Venetian Macau and Parisian Macao are worth experiencing.
Both the properties have branded shops and showrooms in their vicinity. With perfect hospitality, great food and marvellous interiors, they make it a perfect for a vacation in Macao. They currently offering Diwali packages as well.
I wish to go to Sands Resorts Macao soon to experience the hospitality which is very much apparent from their gesture in Delhi
Nidhi KM
© Viharin.com ®