Never in my life had I imagined that I would be experiencing the Helicopter Ride in Gold Coast. It was a golden opportunity for us to experience this unforgettable ride.
We left from the Surfers Paradise , Mantra on View Hotel after breakfast and reached the Sea World. All of us were super excited to see the aerial view of Gold Coast. We were weighed and accordingly divided in groups. Our family got one slot.
Before boarding, we were given lockers where we could park our stuff. The authorities tied the life jacket on our waists. As we boarded the helicopter, my little one was a bit scared. He tried to manage his feelings and gathered courage to sit to get the divine experience.
This was the first time we were experiencing a ride in a helicopter. We all tied seat belts and wore head phones to be able to listen to the instructions by the pilot.
Soon we took off. We all could hear each other via head phones. I was relaxed to be able to communicate with ease with this gear.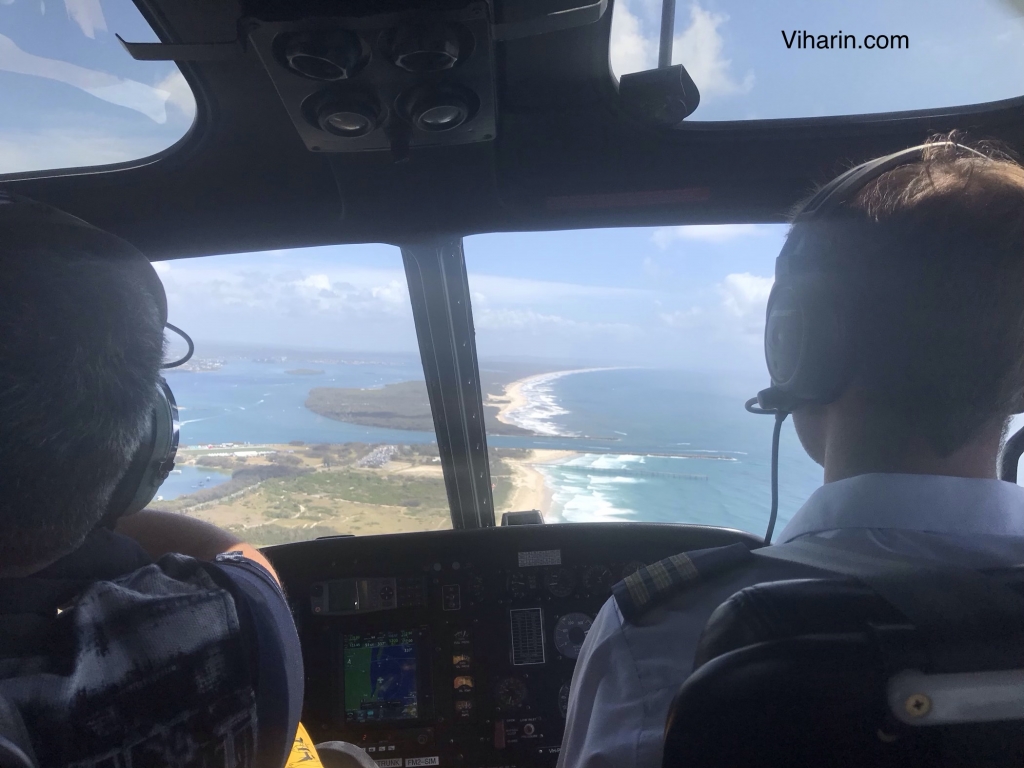 Soon we were in the sky. It was a spectacular view from the air. We could see clean beaches, blue waters and islands of Gold Coast.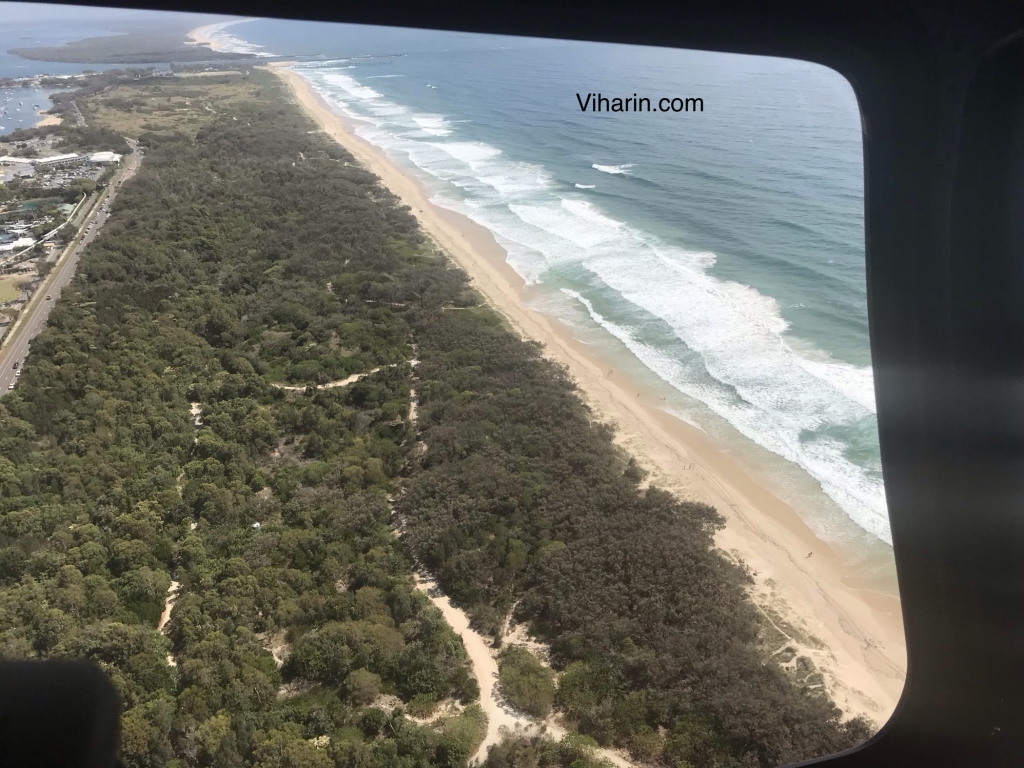 It was a hypnotic view. I thanked God to show me this part of the world.
Both the kids were enjoying magnificent aerial views. There were ships and boats in water.
I couldn't believe what I was experiencing.
It was only a five minutes ride. Glancing left and right of the helicopter, this time flew in only few seconds.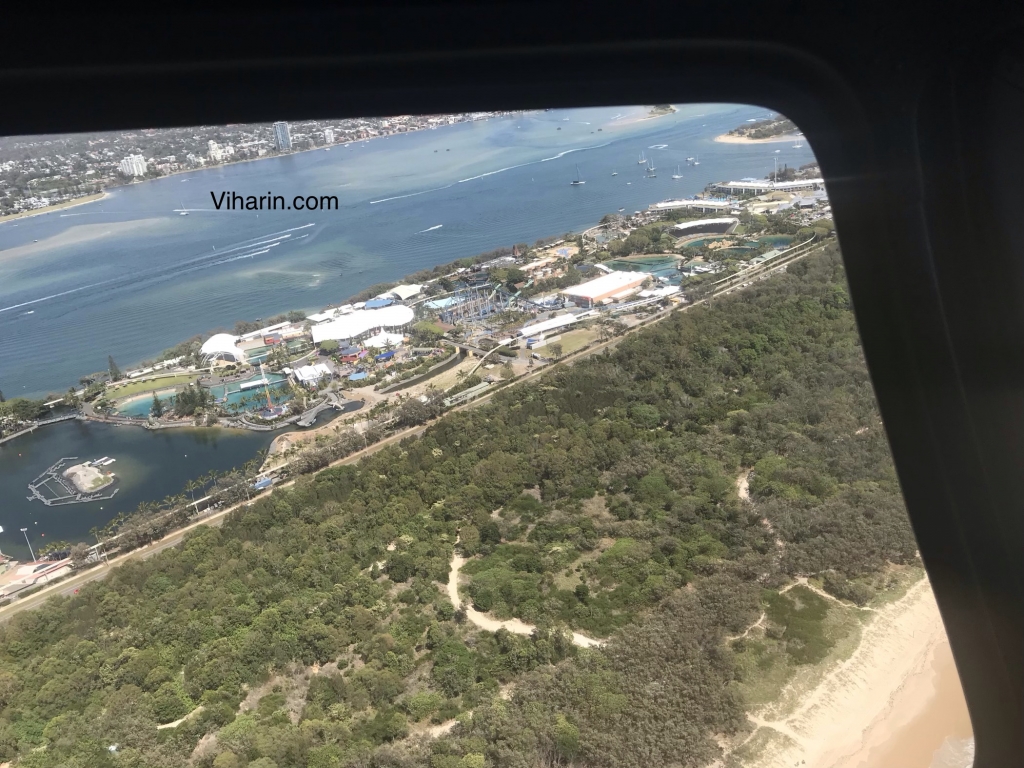 I felt that my whole Australia trip was a success when I experienced this unparalleled helicopter ride at Gold Coast.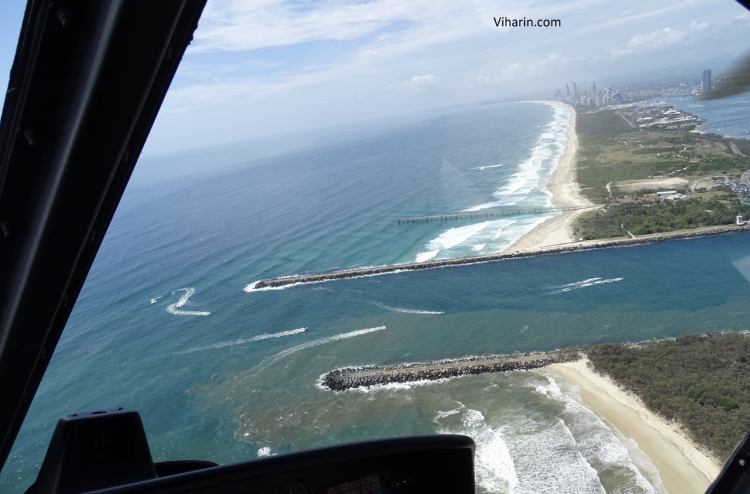 It's a highly recommended experience which one must must not miss on their trip to Australia.
Nidhi KM
© Viharin.com®