Change of Guards Ceremony at Buckingham Palace is a major attraction for tourists over the world. In this ceremony, the gurad transfers the responsibility of protection of Buckingham Palace and St. James Palace to the new guard.
We were supposed to reach the Palace at 10.30. Normally, The Change of Guards Ceremony was starts at 11am. As we reached, we could see thousands of tourists all around the Palace.
We were hoping to get a glimpse of Queen Elizabeth II at the Palace. But, it didn't happen. Soon, we saw horses coming in.
They were followed by guards with red scarlet tunic and huge bear skin caps. There is a big group of musical support as well to add to the glitter of the ceremony.
This Ceremony lasts for about 45 minutes as each guard needs to follow all the formalities of the Ceremony.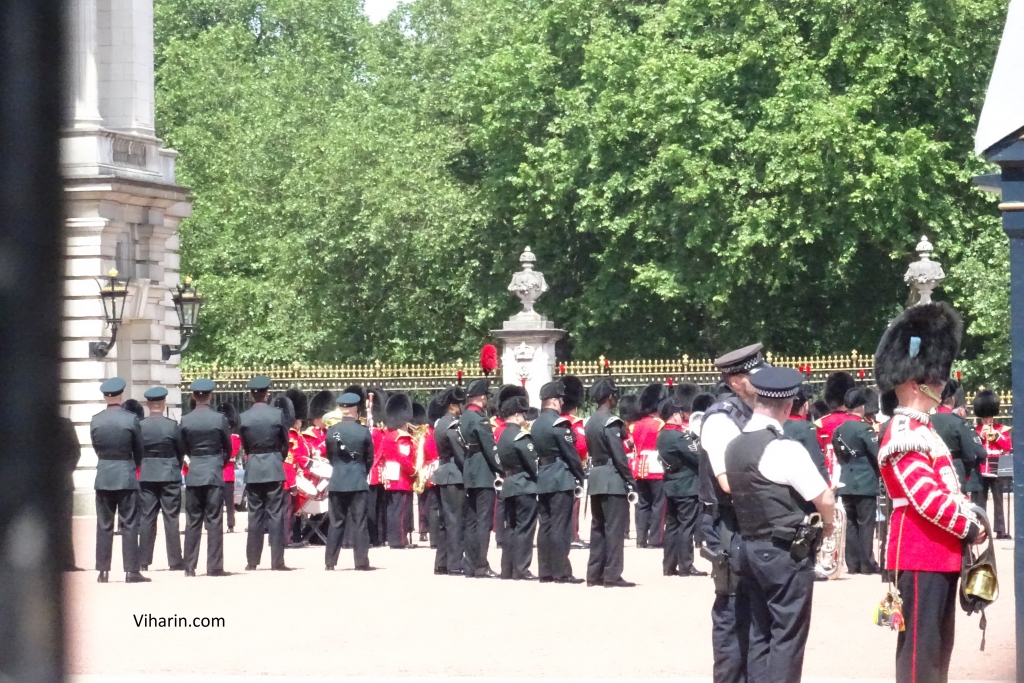 We stayed there for almost forty five minutes. There were a number of horses. Then guards were taken one by one to their respective positions for formalities.
The whole aura was very royal and it was a prestigious event indeed.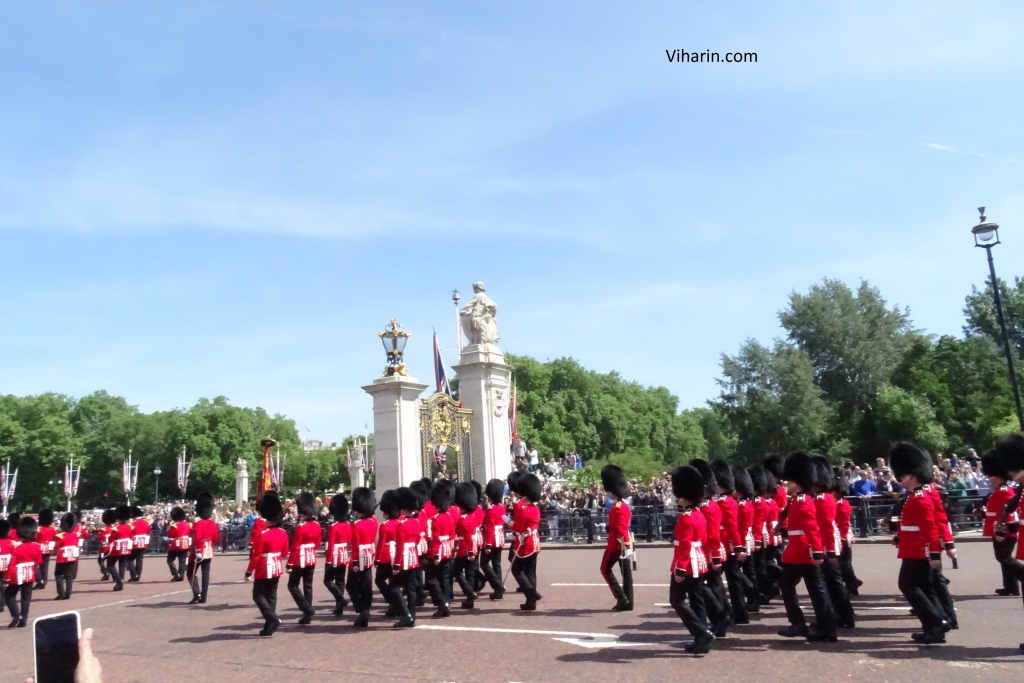 One must check the calendar before planning for the event. There are times when the official ceremony doesn't happen or is happening at a different time due to some other official reasons. Also, if you want to get a good spot, you must reach before 10.30am.